Serious Education ... plus the most fun you can have in metal finishing.

Difference between Electrogalvanized Steel and Hot Dip Galvanized Steel
---
---
A discussion started in 2003 and continuing through 2016 so far . . .
November 15, 2013
Q. Hi -

Thanks for the time and knowledge you share. I'm involved with an existing building in a coastal, salt air environment. The roofing tacks used to attach shingles to roof deck are corroding, even though they are 'electrogalvanized', as is the sheet metal flashings used for the roof. Is there any standards or accepted knowledge documents available for guidance selection of galvanized coatings that I can review? As you have previously stated above, zinc electroplated (sheet) metals are not acceptable for exterior uses where durability is also needed. Being able to refer to an industry standards publication would be very helpful.

Thanks again for your time and help.
Steve Hardy
---
---
January 17, 2014
Q. Hello,

I am new to this whole steel thing. I am looking to buy chain link fence and grassland/horse fence from a supplier in China. My specs on the chain link are as follows:
1. the wire diameter is 3.18 mm
2. aperture is 60 mm * 60 mm
3. height is 1.2 m
4. length is 30 m
5. color is blue
I've been quoted a price for galvanized steel, not hot dipped. He claims it doesn't need to be hot dipped because it will be PVC coated. Is this true? I am trying to get this as close as possible to the spec. of what Home Depot sells. I want a sturdy fence and something that isn't going to fall about in a year or two.

Second part of the question is the horse/grassland fence specs are:
100 m roll
1.53 m Top & Bottom wire diameter 2.58mm
Line/Stay wire diameter 2.05mm
square dimension of 6.35cm wide x 10.16cm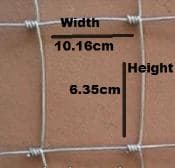 My question is and I think you answered this question already, but this fencing needs to be hot dipped, correct?
Sandy Harper
- Coolidge, Arizona, USA
---
January 20, 2014
A. Hi Sandy. If the fencing is PVC coated, the underlying layer of zinc is much less critical and zinc electroplating should be sufficient. If it is not PVC coated then I think you will find anything less than hot dip galvanized to be unsatisfactory.
Just an opinion, but the people who can safely buy from China are the big purchasers who can visit the factory, maintain a QA system there, etc. Your approach is often cynically called "throwing it over the wall", and I personally think a consumer is usually going to find that it was a big mistake to try to purchase 100 meter rolls of fencing direct from China.
Regards,
Ted Mooney, P.E. RET
finishing.com
Pine Beach, New Jersey
---
---
February 7, 2014

Just wanted to thank Ted Mooney for the excellent education that he is providing. I am relatively new to the EG community and I appreciate his insight into the variations between EG and HDG. Many Many Thanks.

Mark Waltz




ORDA Enterprises - Port Clinton, Ohio, USA





---

February 2014

Hi Mark. Thanks so much for taking the time to send your kind words. Although most of the responses in this particular thread are indeed by me, this thread is an exception; we have hundreds of readers who regularly respond to the forum questions here. And whereas I earn advertising fees for my efforts, they generously offer their wonderful advice without any recompense except thanks. I'm sure they appreciate your kindness as well :-)

Regards,




Ted Mooney, P.E. RET




finishing.com




Pine Beach, New Jersey




---
---
Pictures of hot dip galvanized vs. zinc electroplated finish
March 5, 2014
Q. Hi, regarding is there any difference between the hot dip and the electroplating of the surface:
Do you have any pictures?
Reza Fadillah
- Jakarta, Indonesia
---
March 2014
A. Hi Reza. I've expressed four times on this page the usual differences in appearance, but sorry, I have no such set of pictures prepared, although there are numerous pictures of both finishes scattered across this site if you search for them. Readers are welcome to submit their picture sets if they wish. And you could start it off by uploading pictures of items on which you'd like to identify the coating.
But I don't think it will be easy! There are several different types of zinc electroplating (acid/alkaline, dull/bright, barrel plated/rack plated), and they nearly always get a subsequent chromate conversion coating (hexavalent / thin film trivalent / thick film trivalent with topcoat / no topcoat), available in a number of colors -- plus the coating looks different depending on the surface it is applied to. Hot dipped coatings may be before fabrication or after, sometimes wiped or spun thinner. Even an expert looking at the actual object rather than a photo would probably only know most of the time rather than all of the time :-(

Let me relate an anecdote. I was asked by one of my country's most famous art museums (a modern one) to consult on a couple of issues involving metal items in their collection. At one point I expressed my hesitation about visual identification; I noted that after reading the labels on their collections of nickel plated and silver plated holloware, I had lost confidence that I could reliably tell the difference between nickel and silver plating by eye anymore. To which the curator responded that if I felt a piece that was marked nickel looked like silver, or vice versa, they could just change the label. What? ... WHAT???!! I assumed there was a written history going back a hundred years or more, plus careful metallurgical examination to confirm ... only to learn that people had in many cases just guessed :-)
Guessing from appearance isn't the way!
Regards,
Ted Mooney, P.E. RET
finishing.com
Pine Beach, New Jersey
---
---
March 14, 2014
Q. Dear Sir

After Greetings,

For Cable Tray Installations for RO units, which type of Steel finishing is better?
I understand that the Dip-Galvanized one provides a better corrosion resistance than the Electro-galvanizing one but it is much expensive on the other hand.
So is the Electro-Galvanized one still applicable for the cable trays or not !?

Thank you
Rafael Medhat
water desalination - Cairo, Egypt
---
June 2014
A. Hi Rafael. Powder Coating is probably better, assuming a water desalination plant has a salty air environment. But it wouldn't hurt to have electrogalvanizing under the powder coating to provide sacrificial protection in the event of scratches or porosity.
Regards,
Ted Mooney, P.E. RET
finishing.com
Pine Beach, New Jersey
---
---
June 3, 2014
Q. Hey gents,

Excellent Forum!

I have read almost every post first - I understand the cosmetic and corrosions resistance differences between HDG and electroplate.

We have a large steel electroplate tray which is folded (folded state looks like a drawer); however, we have noticed a lot of tooling marks and scratches on the surface.

We tried the same on HDG and the tooling marks largely disappeared due to the slight difference in colour.

However our parent company wishes to proceed using the electroplate -- but we have reservations. So my questions are a little broad / open but here goes:

1. Is cosmetic scratching common on electroplate galv?
2. Is there a way to prevent this scratching if it is common?
3. The HDG sample we made looked great, possibly better than the electroplate and had zero drip or other imperfections. Would there be any other reasons to choose electro over HDG? (other than corrosion resistance and cosmetics I mean, normal manufacturing method for these trays is pressings but we have a much lower production volume and so wish to use folding techniques.)

4. Just a general question from something someone told me - that I don't believe: Is it true the zinc electro and HDG have a self healing capability is only lightly scratch - by this is mean if the scratch does not pass completely through the coating / over time the scratch reduces?
pete staples
consumer goods - oxford, oxfordshire, united kingdom
---
June 2014
A. Hi Pete. Good questions.
1 & 2. The plating shop will probably not scratch the components, but less care will be exercised before they are finished, so they may get to the plating shop with scratches -- and electroplating will not hide them. If they are highly decorative you can perhaps use those blue plastic films that are used on appliances for the breaking application.
3. If you can get good appearance with reasonable economy from HDG, that's the way I'd go. When hot dip galvanizing is done on coils, as opposed to after fabrication, it is common to "wipe" it to a thinner smoother look. Zinc electroplating is usually less expensive.
4. Regarding the "self-healing", there may be two different aspects conflated together here:
a. Zinc coatings from any deposition method are cathodic and sacrificial to steel ... with the implication that even if there is a scratch, pinhole, or porosity, the zinc will protect the steel from rusting. Other coatings like paints are neutral in this regard, not protecting the scratched area. Still other coatings like nickel plating are anodic to steel and the steel will vigorously rust from a scratch in an attempt to protect the nickel plating.
b. Zinc coatings are often protected from white rust via a hexavalent chromium conversion coating. This is indeed "self-healing", but RoHS regulations are causing hexavalent chromate to fade into history and be replaced by trivalent chromium conversion coatings which, in the opinion of many (I don't know of any detailed study in the literature) do not provide self healing at this point. But I have heard presentations about nano coatings (still in development rather than production) that do self-heal. If my take on this is dated, I'd appreciate the update.
Regards,
Ted Mooney, P.E. RET
finishing.com
Pine Beach, New Jersey
---
---
What solutions are used for zinc electroplating?
July 3, 2014
Q. Hi Ted,

Thanks for the great information! I had more of a question regarding the Electrogalvanization process.

When electroplating Zinc onto steel, do you know what Zinc solutions are typically used? I've seen a couple different ones mentioned, I'm not sure if there a favored solution or if there are 2-5 main ones.

Any insight you might have would be greatly appreciated.

Thanks!

Sincerely,
Arya
Arya Sajedi
- NYC, New York, USA
---
July 2014
A. Hi Arya. People in the general zinc electroplating business don't actually call the process "electrogalvanization", they call it "zinc plating" or "zinc electroplating". The "electrogalvanization" term is pretty much used only by continuous coil/strip platers.
In the old days of say 40 years ago, virtually all zinc electroplating was done from a cyanide-based formulation, and the variations were mostly restricted to high cyanide, low cyanide and mid cyanide :-)
Then in the 1970's "acid zinc" was developed and marketed, which had the advantage of less toxicity and greater brightness (acid zinc was occasionally substituted for nickel-chrome plating), but the disadvantages of requiring much better precleaning, not offering as good uniformity of coverage, and being quite corrosive to the building and equipment. Again there were variations like ammonium chloride vs. sodium chloride based. I believe ammonia based formulations have largely fallen out of favor because their tendency to complex metals makes waste treatment difficult.
The most recently developed and marketed process was the alkaline non-cyanide process. This offers the more uniform coverage of the cyanide process, without the toxicity. These usually have the one extra complication of requiring "generation tanks" -- a side tank with zinc anodes in it (because if the anodes are left in the main tank they dissolve in excess, but a high concentration in the side tank is not a problem, because you can just feed as much or as little of this into the main tank as needed.
Both acid zinc and alkaline non-cyanide are widely used today, with cyanide zinc plating being used in ever less amounts. Acid zinc tends to be used more for barrel plating, and alkaline non-cyanide for rack plating. I don't get out in the field as much as I used to, so I always appreciate updates if anyone disagrees.
Regards,
Ted Mooney, P.E. RET
finishing.com
Pine Beach, New Jersey
---
---
August 11, 2014
Q. Hi,

Could you please advise whether nickel-cadmium plated bolts or galvanized bolts are better for outdoor usage.
Marvin Marak
- Dibrugarh, India
---
August 2014
A. Hi Marvin. Cadmium is a bio-accumulative toxin with consequences similar to mercury and lead poisoning and should only be used where its unique combination of properties isn't replaceable by another finish; it should not be used for corrosion resistance. If galvanizing will do, that's what you should use.
Both galvanizing and plating are available in various thicknesses, but as a general rule galvanizing is significantly thicker and thus more corrosion resistant. The extra thickness can create interferences issues on small threads, so you tend to see galvanizing on large hardware and electroplating on small hardware.
Regards,
Ted Mooney, P.E. RET
finishing.com
Pine Beach, New Jersey
---
---
Does zinc plating change the mechanical properties of the steel?
September 23, 2014
Q. Hello.

Does electroplating of steel with zinc change the mechanical properties of the steel piece?
Endiken McJones
Student in PNG University of Technology - Papua New Guinea
---
September 2014
A. Hi Endiken. Ideally, no it doesn't. But high strength steels can suffer hydrogen embrittlement from the plating process which must be relieved by immediate baking. And super high strength steels may be so subject to hydrogen embrittlement that it is not safe to electroplate them.
Regards,
Ted Mooney, P.E. RET
finishing.com
Pine Beach, New Jersey
---
---
December 18, 2014
Q. Dear sir,

We use Cold Rolled steel sheet (already annealed, specification SPCC, JIS standard) and carry out electro-galvanizing. After galvanizing, on the surface of steel sheet is occurring a defect which is called 'cross step mark' (Pitch is around 3 cm).
Do defects usually occur on the surface of electro-galvanized steel sheet?
Phuong, Trinh Thanh
- Ho Chi Minh City, Viet Nam
---
January 15, 2015
Q. Dear sir,
I want to know the difference between GP sheets and GPSP sheets?
nishant sharma
- delhi,india
---
January 2015
A. Hi cousin Nishant. As I recently posted, these are slang/acronyms, not specifications, and it is risky to rely upon them. Does "GP" mean "galvanized plain"? Probably! Does GPSP mean "galvanized plain / skin pass"? Probably! But please tell us exactly what "GP" means to you, and exactly what "GPSP" means to you, and then we can explain the difference.

I was at the grocer yesterday and the produce manager had scrawled a sign above the grapes which said "GpSP". I only eat seedless grapes, so I want to know whether this sign means "GraPes Seedless Purple" or "GraPes Standard Purple" :-)
Thanks for your understanding that people ought to be very hesitant to infer meaning from other people's slang and acronyms. Good luck.
Regards,
Ted Mooney, P.E. RET
finishing.com
Pine Beach, New Jersey
---
---
February 1, 2015
The specification calls for heavy galvanized mild steel, but the offered product is hot dip galvanized steel. My question is which of these has more durability?
ju len
mottmacdonald - doha, qatar
---
February 2015
A. Hi, cousin Ju. "Heavy" is a vague and relative term. Unfortunately there is no telling which of the two descriptions implies a heavier and more durable finish. Good luck.
Regards,
Ted Mooney, P.E. RET
finishing.com
Pine Beach, New Jersey
---
---
February 4, 2015
Q. Greetings,

Simply put; is there any significant difference in attachment "force" between the zinc layer and a steel sheet, considering Hot Dip vs. Electroplating?

Reason I'm asking is I'm currently doing my Exam work in an industry, deep drawing (relatively) large sizes of metal sheets pretreated with hot dip, and galling appears in some of the tools in some critical areas.

Best regards,

Christoffer
Christoffer Duff
- Gothenburg, Sweden
---
March 2015
Hi Christoffer. There probably are theoretical differences, but they are probably not the issue. To expound a little, there are chapters of metal finishing books, like the "Adhesion" chapter of Jack Dini's "Electrodeposition: The Materials Science of Coatings and Substrates" which show fairly substantial variations in adhesion even in a single narrow technology like Wood's Nickel Striking resulting from small variations in operating conditions. Safraneks's "Properties of Electrodeposited Metals and Alloys" studies similar issues.
But the reason I say they are probably not the issue is that poor preparation -- failure to get every bit of dirt, grease, oil, oxide, and corrosion off the substrate -- is generally a far more significant issue in adhesion failures than the limitations of the metal deposition step per se. Good luck.
Regards,
Ted Mooney, P.E. RET
finishing.com
Pine Beach, New Jersey
---
---
March 24, 2015
Q. Good morning,
My question is just about what is cheaper, electrolytic zinc coated steel or hot-dip zinc coated steel?

Thanks,
Brenda Martinez
- Chihuahua, Mexico
---
March 2015
A. Hi Brenda. That question was already answered on this page repeatedly. Zinc electroplating is usually the least expensive way to apply a layer of zinc to components. The thickness tends to be quite a bit less that the thickness of galvanizing, so the corrosion resistance tends to be quite a bit less.
But abstract questions can rarely be answered well because there are always a dozen "ifs, ands, and buts" which we are forced to gloss over instead of dealing with at book length; if you can describe the details of your own situation you will probably get an answer you can rely on. Good luck.
Regards,
Ted Mooney, P.E. RET
finishing.com
Pine Beach, New Jersey
---
---
Switching from CRS to EG sheet on parts that will be formed, welded, & powder coated?
April 3, 2015
Q. Hi, thanks for information. My question is brought by a supplier of mine. He would like to use EG sheet steel rather than CRS or HRS. The sheet metal part will then be powder coated. Is there any concern here given that prior to powder coat, the sheet metal will be formed and welded? As I understand, special precautions are required when welding HG. Is there any out of the ordinary concerns welding EG? Will bending/forming fracture the zinc causing undesirable results when powder coated?
Pete LaBonte
- Beverly Massachusetts USA
---
April 2015
A. Hi Pete. I understand your wish to be cautious and concerned, but it just isn't possible for 3rd parties to assure your supplier, through you, that his supplier's product will meet his needs :-)
In general terms though, the zinc plating is supposed to exhibit good adhesion to the substrate and most bends should be no problem. Further, if the sheet metal supplier is aware that the EG sheet will be powder coated, it should not have a surface that wrecks adhesion of the powder coating, and the powder coater should be able to phosphatize and powder coat it.
Zinc is an essential micronutrient, not a poison, but welding it can generate clouds of zinc oxides which represent a gross overdose and can cause metal fume fever. So ventilation, rather than accumulation of fumes, would be important. But overall, I would tend to be averse to switching from CRS to EG if the parts are going to be subsequently formed, welded, and powder coated. I think it might be better to finish the fabrication, then zinc phosphate, electrocoat, and powder coat -- but again, not knowing the part in question, the application, the environmental conditions, or the expectations makes it impossible to usefully suggest what is "better". Good luck.
Regards,
Ted Mooney, P.E. RET
finishing.com
Pine Beach, New Jersey
---
April 6, 2015
A. Well, it would be unusual for a supplier to offer more expensive electrogalvanised material, presumably at the same price as Cold Rolled Steel?
This would lead me to suspect a slip in quality!
Maybe the EG steel is a cheap import?
If so, all bets are off as to adhesion under forming duress.

Welding of EG will generate harmful fumes.
Really good fume extraction will be necessary.
Also it is recommended that operators consume milk.

Also a good idea would be to establish the date of manufacture of the EG material.
Most ethical manufacturers give a date for post treatment.
Obviously, pre-treatment prior to powdercoat will require a totally different procedure.

Hope this Helps,
Regards,
Bill
William Doherty
Trainer - Newcastle, NSW Australia
---
March 26, 2015
Q. Hi,
What is the official name of Electro-Galvanized? Is it applied for all kind of steels?
Michael Al
- washington twp, michigan
---
April 2015
A. Hi Michael. Electrogalvanized doesn't really have an "official name" -- it just means electroplated with zinc. Most people seem to use the word "electrogalvanized" when the plating is applied to a continuous coil of steel, and to use the term "zinc plated" for other instances. There are exceptions though, such as when salespeople try to ride the coat tails of the thicker and more expensive hot dip galvanizing by calling their zinc plated product "electrogalvanized" instead of zinc plated. You'll see this done where it may help them sell their cheaper product through obfuscation, such as on nails and screws :-)
Zinc plating can be applied to any steel except the very hardest, in various thicknesses and with various conversion coatings and topcoats. Please introduce yourself and your own particular situation and then we can probably offer a more useful answer. Thanks!
Regards,
Ted Mooney, P.E. RET
finishing.com
Pine Beach, New Jersey
---
---
May 26, 2015
Q. Hello,

The company I work for produces steel fencing that is made from 1/8th inch thick material. We currently use hot dip galvanizing and then follow it up with a powder coat over top. I'm wondering if electrogalvanizing would be an option versus hot dip.

We offer a 20 year warranty on our product so that does come into play. The reason I'm asking is due to the extensive amount of time required for cleanup on the parts prior to powder coat. I believe electrogalvanizing would eliminate the cleanup process.

Is there a cost difference between hot dip and electro?

Thank you.
Jason K.
[last name deleted for privacy by Editor]
- Joliet, Illinois, USA
---
June 16, 2015
A. Certainly electroplated zinc can be used, but electroplated zinc is usually much thinner than hot dip.

Even without a topcoat, hot dip zinc can last 20 years, electroplated, probably not unless you specify a considerably greater thickness than normally done.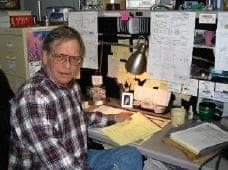 Jeffrey Holmes, CEF
Spartanburg,
South Carolina
---
---
July 16, 2015
Q. Dear sir,

I am a rice miller I am going to purchase a steel silo 2000 mt x 2 nos.
One american company and one European company approached

- the American told me that their process is hot dipped process and they are coating 450 gm/m2; their tensile strength is 483 n/mm2 and yield strength is 380 n/mm2.

- the European company says that their process is Electrostatic galvanization 600 gm/m2 (each side 300 gm/m2); their tensile strength is 420 n/mm2 and the yield strength is 335 n/mm2.

Kindly suggest me which silo i can go for my paddy grain? The cost is immaterial as both are same cost.
Thanks and regards,
jayakumar egan
- Thanjavur, Tamilnadu, India
---

Hi. I think the first silo would be better for apples, and the second for oranges. Sorry, but seriously, it is hopeless to try to compare sales pap from one company to sales pap from another. Try to talk to a satisfied customer. Good luck.
Regards,
Ted Mooney, P.E. RET
finishing.com
Pine Beach, New Jersey
---
---
July 31, 2015
Q. To whom it may help us with answers!

We're using metallic wires 0.2 mm in diameter for braiding of flexible metallic conduits (shielding purposes for EMC or RFI and so on).

Now, we're switching to use EG type of wires instead of HD type.
At this switch-over, we got some laboratory results to compare this and that.
But in metallography pictures, we can see the average coating thickness is not highly different!

Now, the raised questions are:

1- Would you please tell us whether we can calculate equivalent coating mass just by multiplying the average thickness by 7.14 (as Zn usual density)?

2- If so, why there's no big difference between those while the first one is for EG type (6.5 micrometer) and the other one is for HD type (7.5 micrometer)?

Warm Regards
Thanks for your so useful forum.
ARIO Hydernezhad
R&D Manager - MHD. IRAN
---
July 2015
A. Hi Ario.
1. Yes, you can use the density of zinc multiplied by its volume to calculate the coating weight.
2. Although there might be some particular thickness of zinc which would naturally and intrinsically stick to the steel in a hot dipping operation, some particular shapes of articles being galvanized, like wire, lend themselves to "wiping" the molten coating and reducing that thickness. The hot dipped coating machine probably wipes the coating thickness on the wire down to 7.5 µm while the zinc is still molten.
Hot dipping is reportedly less likely to produce "zinc whiskers" than electroplating. You should examine the application and assure yourself that zinc whiskers are unlikely to be a problem for you. Good luck.
Regards,
Ted Mooney, P.E. RET
finishing.com
Pine Beach, New Jersey
---
July 31, 2015
Q. Dear Mr. Ted Mooney
Hi just the same!

This is Ario from Iran.
Before anything, I appreciate you for your prompt answer/s to my questions.
They motivated me to think about some things by another viewpoints. Thanks!
I read this forum carefully as I found that is an applicable reference to us!

Related to my last question, and following up your guidance, for which I thank you again, as you told at August 3, 2009 by the following sentence :

"Hi, Bui. 10 µm = 0.0004", and that would be a reasonable and believable, and fairly heavy, specification for zinc electroplating -- anything from 0.0002" to 0.0006" would be relatively common. ..."

We concluded that usual thickness of EG type is 0.0004" ~ 10 µm. Right ?

Now, would you please to tell me :

1- 6.5 micrometer (* 7.14 ~ 47 gsm ) of the EG sample, is a good choice, normally ?

2- For these current conditions and regarding to Zn thickness as a high effective factor against corrosion,
Is the EG type better than the current HD type?
- emphatically, for our current cases not for usual .

3- Can you tell us a method to estimate corrosion resistance time (year) of an EG type against Zn-coating mass (gsm)?
It will be so useful to us for our braided metallic conduits

Although we think this prediction may has some deviations since corrosion is a complicated phenomena!
However, if we have an approximate curve or table then it may be useful to use; else please introduce an applicable & reliable well known reference for this prediction, if you can.

Best Regards
ARIO Hydernezhad
R&D Manager - MHD. IRAN
---
August 2015
A. Hi again Ario. I've personally never seen projections of service life of zinc plating, but what I have seen which should serve well is "suggested standards" of different zinc plating thicknesses for different applications. ASTM B633 [link by ed. to spec at TechStreet] offers the following, and other quality guides follow it:
25 µm -- very severe service, bold atmospheric conditions, frequent exposure to moisture & cleaners, likely damage from dents and scratches
13 µm -- severe service (washing machine parts, military hardware, electronics for tropical service)
8 µm -- moderate service, mostly indoors, occasional condensation or wear (TV & radio, screws, bolts, instruments)
5 µm -- mild service, indoors, minimum wear and abrasion (electronic and electrical parts)
[Note: The above descriptions are abbreviated and paraphrased; please see the standard for more complete wording. Many automotive specs call for 8 or 13 µm coating thickness for different applications].
Galvanizers claim that their finish is more corrosion resistant, thickness-for-thickness, due to the zinc-iron alloys; electroplaters claim that their finish is more corrosion resistant, thickness-for-thickness, due to the purity and freedom from tramp ingredients. But I personally go with the "zinc is zinc" philosophy that the corrosion resistance is approximately proportional to the thickness of the zinc coating.
Regards,
Ted Mooney, P.E. RET
finishing.com
Pine Beach, New Jersey
---
---
August 3, 2015
Q. I understand from your postings that hot-dip galvanizing provides 10x better protection for outdoor exposure than electro-galvanizing. Can you provide a link to any technical literature that succinctly states this fact. We want to show a customer why hot-dip galvanizing is better to use on a project when compared to electro-galvanizing (3" x 3", 11 gauge steel legs and brackets exposed to the outdoors 24/7, often in maritime environments, for 10-30 years).

Thanks!
Tyler Raponi
- Reno, Nevada USA
---
August 2015
A. Hi Tyler. I don't think I or anyone here said quite that ...
I have claimed that, for zinc coatings, service life is roughly proportional to the zinc thickness: "zinc is zinc" -- although galvanizers claim the zinc-iron alloying extends the life, and platers claim the purity of the zinc plating deposit extends the life. When coating is done post-fab, heavy hot-dip galvanizing might be 10X as thick as thin zinc electroplating. But if the galvanizing is done pre-fab, while processing sheet, some sort of wiping action is common and hot-dip may not be be much heavier than zinc electroplating. My guess until you say otherwise is that 11 gauge legs are fabricated from pre-coated sheet.
If you can say that your coatings will be substantially thicker than the alternatives, the service life should be substantially longer than the alternatives. If your zinc coatings are the same thickness, the service life will be about the same. If the parts are painted or powder coated after the zinc coating, it can be pretty hard to make predictions :-)
Regards,
Ted Mooney, P.E. RET
finishing.com
Pine Beach, New Jersey
---
August 19, 2015
Dear All.

I found this site while I was looking for differences between hot dip galvanized wire and electrogalvanized.
I am going to buy chicken mesh (hexagonal mesh). In the spec of the mesh I have 40 to 45 grams per square meter. We also have information it is hot dip galvanized.

Recently I got question if we could use mesh made from electrogalvanized wire. So my question would be if there is no difference assuming the thickness of zinc layer would be the same? Is there any cost difference by using one or another application method? Mesh would be exposed mainly outside so corrosion resistance is most important in my case.

Thank you very much in advance and have a great day!
Wojciech
Wojciech Kozlowski
- Bydgoszcz, Kujawsko-Pomorskie, Poland
---
August 2015
A. Hi Wojciech. After 3 pages of postings on this one subject we are very deep into repetition, but ...
For practical purposes, "zinc is zinc" so the corrosion resistance of equal thicknesses will be about equal. Electrogalvanizing will usually prove more practical and cheaper for thin coatings, and hot dipping will prove more practical and economical for thick coatings. Wire gets a bit more complicated regarding practical thicknesses and costs because it is often drawn after coating. You might have to shop around regarding relative cost for in-between applications. Good luck.
Regards,
Ted Mooney, P.E. RET
finishing.com
Pine Beach, New Jersey
---
---
October 3, 2015

Hi Ted

Just a great Thanks for your continuous help and perseverance on this forum. 13 Years in is quite impressive !

Thank you again.

Hichem Bouiadjra




- Algiers, Algeria





---

October 2015

Thanks Hichem. But running this website is my employment -- and a great gig it certainly has been, from which I earn a respectable living for a semi-retired guy who is not working particularly hard :-)

Although their presence is a bit less obvious on this one particular thread than on the rest of the site, we have about a hundred "regular readers" who answer most of the questions, and thereby keep the site a good place for getting answers. To them I say in Bette Midler's words, with true sincerity and deepest humility:

"Thank you ... thank you ... thank God for you, the wind beneath my wings".

Regards,

Ted Mooney, P.E. RET

finishing.com

Pine Beach, New Jersey
---
---
February 19, 2016
Q. Dear experts, What is better for Interior false ceiling of Under Ground Metro Rail Stations.. Electro galvanized Steel sheets OR Hot dipped galvanized Steel Sheet?
Regards!

Madanmohan Goswami
Madanmohan Goswami
Shivdatt Construction Pvt. Ltd. - Mumbai, Maharashtra, India
---
March 2016
A. Hi Madanmohan. The atmospheric corrosion resistance of zinc coated steel is pretty much proportional to the thickness of the zinc. In the case of post-plated fabrications, the thickness of zinc on hot-dipped articles almost always greatly exceeds the thickness of zinc on electroplated (electrogalvanized) articles, and therefore they are significantly more corrosion resistant.
But in the case of pre-plated sheet, my understanding is that the hot dip galvanize lines usually have "wipers" to reduce the thickness of the zinc coating and hold it to a particular thickness/weight. So in this case, I think you have to go by what the coating thickness/weight specification is, rather than ideological factors. In other words, the specification should tell you the zinc thickness, and the thicker coating will be the more corrosion resistant.
Regards,
Ted Mooney, P.E. RET
finishing.com
Pine Beach, New Jersey
---
---
March 17, 2016
Q. Hi,
Which process (between electro-galvanizing and hot dip galvanizing) is better if I want to coat my fastener (Material: Mild steel) which is going to be dipped most of the time in electrolyte bath?
Anxiously waiting for reply.
Pratik Shah
IIT Bombay - Mumbai, Maharashtra
---
March 2016
A. Hi Pratik. Neither!
These zinc coatings are useful towards preventing corrosion under atmospheric conditions; and thick zinc coatings like hot dip galvanizing can be useful for saltwater exposure. But depending on the "electrolyte", it may well attack a zinc coating much faster than it attacks steel. For example, zinc dissolves almost instantly in hydrochloric acid. A quick rule of thumb is probably that zinc is not chemically resistant.
Regards,
Ted Mooney, P.E. RET
finishing.com
Pine Beach, New Jersey
---
---
June 21, 2016

Leaf spring
Q. Hello,
We make leaf springs for automobiles (used outdoor under chassis) and use steel liner in between the leaves. These liners are supposed to be Galvanised.

What would be the correct operations for these liners ?
Plating or Hot Galvanising?

Thanks
Sunil Laroiya
- Pune, India
---
A. Hydrogen Embrittlement is probably a smaller concern with galvanizing, but if they are supposed to be galvanized, that means hot dip galvanized to me regardless of advantages or disadvantages.
When someone offers to sell me gold, I don't want to have to use the the longer form 'real genuine gold, not fake gold-toned cheaper imitation stuff'. And when galvanizing is specified, it should mean galvanizing, i.e., hot dipping, without the need to say 'real genuine hot dip galvanizing, not fake "electrogalvanized" cheaper zinc electroplated stuff' :-)
Regards,
Ted Mooney, P.E. RET
finishing.com
Pine Beach, New Jersey
---
---
How are fasteners galvanized
July 20, 2016
Q. Could you please throw some light on how the Fasteners (threaded nuts and bolts) used in Transmission towers and telecom towers are Galvanized (they are not electroplated as acid resistance required is higher, as they are exposed to rains, and cyclic weather).

Regards
Amol
Amol Mhaske
- Pune, Maharashtra, India
---
July 2016
A. Hi Amol. I am no expert and have no galvanizing experience at all, but I understand that they are dipped, then 'spun' in a centrifugal machine to minimize drips blocking the threads of the screws. I also understand that to minimize thread interference, the nut 'blanks' are usually galvanized first, then drilled and tapped; although this means the thread is bare steel, the galvanizing of the screw thread, plus everything else being galvanized, protects them.
Ted Mooney, P.E. RET
finishing.com
Pine Beach, New Jersey
---
July 26, 2016
A. Dear Mr. Amol,

You can Galvanize threaded nuts and bolts with the help of Centrifugal machine.
Ilesh G Vyas
Gunatit Builders
Manjalpur, Vadodara, Gujarat
---
July 21, 2016
A. Ted is exactly correct in his description of hot-dip galvanized fasteners. An alternative is mechanical galvanizing, which gives equivalent zinc thickness (roughly two mils).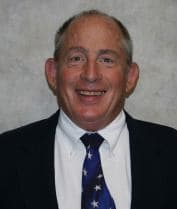 Tom Rochester
Plating Systems & Technologies, Inc.
Jackson, Michigan, USA
---
July 2016

Excellent point Tom. Hot dip galvanizing and zinc electroplating are not the only ways to apply a zinc coating, and sometimes neither is the best way!
When very thin coatings are required on very small fasteners, zinc electroplating is the usual choice. When very thick coatings are required on very large fasteners, hot dipping is the usual choice. In the broad middle range, mechanical galvanizing may be better than either.
Regards,
Ted Mooney, P.E. RET
finishing.com
Pine Beach, New Jersey
---
---
July 27, 2016
Q. Sir,
How can we know once painted 2-coats whether the metal sheet is Hot dipped or Electroplated for a lay man.
Please help.
Thanks.
Kumar Ram
- Mumbai,Maharastra,India
---
July 2016
? Hi Kumar. You probably can't. Why does it matter to you?
Regards,
Ted Mooney, P.E. RET
finishing.com
Pine Beach, New Jersey
---
July 27, 2016
Q. Sir, Thanks for your prompt reply. I asked you that because I want to check one container as the vendor told that it is hot dip galvanised but not pre galvanised.

Can we also do powder coating baked in Oven on the hot dipped galvanized container. Which lasts longer, powder coating baked or sprayed epoxy primer and 2 coats of Paint?


Thanks
Kumar Ram
[returning]
- Mumbai,Maharastra,India
---
July 2016
Hi again Kumar. You can strip the paint off and look for the presence of zinc on the sheared edges and around any punched or drilled holes. If there is none, the material probably was plated or galvanized before fabrication; if there is zinc there, it was plated or galvanized after fabrication. But I was trying to understand why it is functionally important to you that the metal sheets were hot dipped after fabrication rather than being electroplated, so "because the vendor claimed they are" is not quite the direction I was looking for you to go :-)
If proving or disproving a commercial claim is the intent, you must hire a professional testing lab, not rely on "a lay man" to generate a professional opinion.
You can do powder coating or epoxy primer and paint after proper pretreating, which is probably zinc phosphatizing. Epoxy primer and two coats of paint will probably "last longer" than a single layer of thermoset powder coating because there is probably less chance of a pinhole or porosity in a 3-layer coating system ... but the reason you see both approaches is because each is "better" in certain circumstances. Best of luck.
Regards,
Ted Mooney, P.E. RET
finishing.com
Pine Beach, New Jersey
---
April 13, 2016
Q. Hi,

We have a situation where we are mounting an irrigation siphon with same flange part to be assembled with bolt and nut. What would be the best option HDG or EG

Thanks for your advise,
Fabrice Olivier
- Kigali, Rwanda
---
A. Hi Fabrice. It's not clear whether you are talking about a coating for the flanges or the nut & bolt. If you're talking about the nut & bolt, it's not clear what the coating on the flanges is. In any case, HDG gives greater thicknesses and therefore probably offers superior corrosion resistance.
Regards,
Ted Mooney, P.E. RET
finishing.com
Pine Beach, New Jersey
---
June 30, 2016
A. Sir,
Is there any other recent technology other than these two?
Md. Aushi
- Dhaka,Bangladesh
---
September 2016
A. Hi Aushi. Of course there is ... thousands of different coating and corrosion-resisting technologies. What is your situation?
Regards,
Ted Mooney, P.E. RET
finishing.com
Pine Beach, New Jersey
---
---
Is hot dip galvanizing or zinc electroplating better for pipe?
September 20, 2016
Q. Please correct me if I'm wrong but another advantage of electroplating is that it doesn't flake off over time. This is especially important if used for piping as the flakes from HDG could potentially clog small orifices in equipment fed by an old pipe network. As I understand it EG wont flake off as it is a chemical bond and not just one metal melted onto another.
Leif Macrae
- Forestville, California, usa
---
September 2016
A. Hi Leif. It's hard to compare adhesion strengths between different technologies because they are all subject to being done poorly, with resulting low bond strengths. If done right, both galvanizing and zinc plating will "stick" far more than is necessary for suitable pipeline service, although you may be right that electroplating sticks better in the ideal case.
But it is much easier to hot dip galvanize the interior of a pipe than to electroplate it with zinc, so I am not familiar with any pipe that has an interior coating of zinc plating anyway. If there is such a product line, please advise. Thanks.

Ted Mooney, P.E. RET
finishing.com
Pine Beach, New Jersey
---
---
November 27, 2016
Q. Dear Sir,

I read through the whole thread from 2003 till now.

I notice that you stated there is no different effect on mechanical properties at least for mild steel.

But for high strength steel, such as HR500LA, is there any difference? And where can I find some paper on it?

Thank you.
Charles Fu
Automotive - Nanjing, China
---
November 2016
A. Hi Charles -- thanks for your patience! But proceeding from the abstract like this begins with a very slight misquote of me; then I have to note, for the benefit of other readers, that that isn't exactly what I said, etc., etc :-)
Instead, please tell us what you are doing and describe the details of your actual situation, and how it relates to hot-dipping vs. electrogalvanization (if it does).
The basic idea is that electroplating, pickling, cathodic electrocleaning, and some other metal finishing operations generate hydrogen. If the steel is soft mild steel, it's no problem; but in hard high strength steels this can cause hydrogen embrittlement, which means the steel can fracture under unexpectedly low loads. Hydrogen embrittlement is usually addressed by immediate baking, although some steels are so hard that they should not be pickled or plated at all. You seem to be describing a formable steel that doesn't sound real hard, but I think the steel vendor can give you a quick answer as to whether this grade of their steel can suffer hydrogen embrittlement. Then we can proceed with your questions from there. Good luck.
Regards,
Ted Mooney, P.E. RET
finishing.com
Pine Beach, New Jersey
---
---