Live! From beautiful Pine Beach New Jersey: Welcome to the world's most popular metal finishing website
topic 22164 p3
Difference between Electrogalvanized and Hot Dip Galvanized Steel
---
---
A discussion started in 2003 but continuing through 2018
February 13, 2013
Q. Hello,

Our spec requires siding fasteners that are either Electroplated (to 30 micron) or hot dipped (30 micron) or Mechanically plated (40 micron). As per AS 3566 (AS 3566.2 [link by ed. to spec at TechStreet]) the Contractor proposes instead to supply fasteners that are electroplated to 15 micron, then Hot Dipped to 20 micron, therefore giving us a "total coating" of 35 micron.

I am concerned about this, having never heard of it before. I can see problems with adhesion between the two coatings, and if they avoid an acid bath then how will HDG perform on a shiny electroplated fastener?

Do you think I am right to have these concerns?
Frank Rizzo
- Perth, WA, Australia
---
February 13, 2013
A. Hi Frank. I don't think I give either side a vote of confidence :-)
A spec calling for zinc electroplating of fasteners to a thickness of 30 microns doesn't sound very practical to me. I've seen fasteners plated to half that thickness and it took 75 minutes plating time and brought on some problems like nicked threads. 30 microns is a lot when it comes to zinc plating of fasteners. Maybe 12-15 microns of zinc-nickel plating would be more reasonable?
I think hot dip galvanizing or mechanical plating would be more practical, but the ID of nuts is often not galvanized anyway, and mechanical plating of internal threads sounds problematic.
Just because we've never heard personally of something doesn't mean it's impossible, but I've certainly never heard of trying to hot dip galvanize onto a zinc electroplated and chromated surface, and my strong suspicion is that it absolutely can't work. Your contractor may be planning to cold galvanize (spray or dip-spin with zinc-rich paint) on top of the plating. That's probably possible but doesn't sound like a very good idea to me.
Regards,
Ted Mooney, P.E.
finishing.com
Pine Beach, New Jersey
---
February 16, 2013
A. Hot dip galvanizing is not a coating in the usually accepted understanding of the word, rather an alloying reaction between zinc and iron.
If there's no contact between the iron and the zinc then HDG doesn't happen.
When re-galvanizing a piece, the old galv has to be removed in order to reveal the steel (iron), and without that all that happens it heating of the piece due to its immersion in the molten zinc.
I've never tried galvanizing a zinc plated item, but can't see that working. I think it would be a mess.

Further, to claim a control over the process in order to state the thickness of galvanizing like that sounds suspicious (unless it were stated as "about 20µ" or similar). 20µ is very thin for HDG, and an unlikely thickness.

I think you are right to be concerned.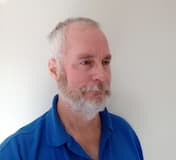 Geoff Crowley
galvanizing & powder coating shop
Glasgow, Scotland
---
May 3, 2013
-- this entry appended to this thread by editor in lieu of spawning a duplicative thread
Q. Is it possible to flux and hot dip galvanize over a zinc electroplated part without stripping it first? i.e., washers or lock washers
Jay Miller
- Fort Wayne, Indiana, USA
---
March 2014
A. Hi Jay. Geoff says no, and I believe him. Please explain your situation. Thanks.
Regards,
Ted Mooney, P.E.
finishing.com
Pine Beach, New Jersey
---
---
February 19, 2013
Q. Good morning!
We're stamping car wiper parts using HDG steel. During the stamping process we have a problem of zinc detachment which causes superficial imperfections on the parts. Therefore we want to change to electro galvanization. Seen that the thickness of e.g. is a fraction of HDG's thickness, I believe there will be less zinc detachment with e.g., but for theoretical same thicknesses, which one has the highest adherence, e.g. or HDG?
Jeremy Vastesaeger
Metal stamping - Chihuahua, Mexico
---
February 20, 2013
A. Hi Jeremy. Neither process bonds by any type of "tooth" or mechanical "keying", but rather by metal-to-metal chemical bonds. So I would expect perfect adhesion if processed perfectly. I suspect that the parts are not 100% free of every trace of dirt, oil, rust, and mill scale.
I assume that these components are then electrocoated and/or powder coated? -- because bare edges on exterior automotive parts doesn't sound satisfactory.
Regards,
Ted Mooney, P.E.
finishing.com
Pine Beach, New Jersey
---
March 6, 2013
Q. Hai Mr. Ted

Can you please advise for offshore oil & Gas (under seawater) applications, for Plugs which coating is preferable Hot dip Galvanize or Electro Galvanize?

Thanks & Regards
Rajani Kanth B.C.M
- Dubai, UAE
---
March 6, 2013
A. Hi Rajani. Hot dip galvanize might or might not be acceptable, but I can't imagine electrogalvanizing lasting more than a day or two under seawater.
Regards,
Ted Mooney, P.E.
finishing.com
Pine Beach, New Jersey
---
April 14, 2013
Q. Hi Ted, have you ever heard of "Hot dipped galvanised electroplated steel" does this mean it would be both hot dipped and electroplated? I want to buy some scaffolding online and that's what it said. Could it be cheap made in China and they don't even know what their product is made from?

thanks
Simon Webb
- Perth, WA, Australia
---
April 14, 2013
A. Hi Simon. The description of an item for sale is designed to entice you to buy, not to technically inform you. There is no such thing as "Hot dipped galvanised electroplated steel".
Regards,
Ted Mooney, P.E.
finishing.com
Pine Beach, New Jersey
---
May 20, 2013
Q. Sir,

I would like to know the standard to be followed for electrogalvanisation for steel plate. What is the minimum thickness requirement for electrogalvanisation.
Kiran Ratnan
- Muscat, Oman
---
May 22, 2013
A. Hi Kiran. ASTM B633 [link by ed. to spec at TechStreet] for zinc plating was already given on this page. If you are applying the plating for no reason except to be able to claim that you complied, then .00015" - .0002" is probably sufficient; but please try your best to clarify your situation because "the minimum thickness requirement" for satisfactory performance clearly depends entirely on the specific application. Thanks. Good luck.
Regards,
Ted Mooney, P.E.
finishing.com
Pine Beach, New Jersey
---
September 16, 2013
Galvanised steel supports - can these be used for a environment which demands a non magnetic material.
Mohamed Salman
- Bangalore, Karnataka, India
---
September 16, 2013
A. Surely not, Mohamed. Galvanizing is always applied to steel substrates -- and they are highly paramagnetic.
Regards,
Ted Mooney, P.E.
finishing.com
Pine Beach, New Jersey
---
September 18, 2013
A. Hi Friends,
Great difference between Zinc Electroplating & Hot Dip Galvanizing.
1. In Zinc Electroplating there is NO ALLOY layers in between Zinc & Steel whereas Hot Dip Galvanizing has an alloy layer in between.
2. Zinc Electroplating is normally thin plating and for cosmetic purpose while as Hot Dip Galvanizing is really thick plating and for metal protection.

Umesh Dalela
- Sana'a, Yemen
---
---
November 15, 2013
Q. Hi -

Thanks for the time and knowledge you share. I'm involved with an existing building in a coastal, salt air environment. The roofing tacks used to attach shingles to roof deck are corroding, even though they are 'electrogalvanized', as is the sheet metal flashings used for the roof. Is there any standards or accepted knowledge documents available for guidance selection of galvanized coatings that I can review? As you have previously stated above, zinc electroplated (sheet) metals are not acceptable for exterior uses where durability is also needed. Being able to refer to an industry standards publication would be very helpful.

Thanks again for your time and help.
Steve Hardy
---
---
January 17, 2014
Q. Hello,

I am new to this whole steel thing. I am looking to buy chain link fence and grassland/horse fence from a supplier in China. My specs on the chain link are as follows:
1. the wire diameter is 3.18 mm
2. aperture is 60 mm * 60 mm
3. height is 1.2 m
4. length is 30 m
5. color is blue
I've been quoted a price for galvanized steel, not hot dipped. He claims it doesn't need to be hot dipped because it will be PVC coated. Is this true? I am trying to get this as close as possible to the spec. of what Home Depot sells. I want a sturdy fence and something that isn't going to fall about in a year or two.

Second part of the question is the horse/grassland fence specs are:
100 m roll
1.53 m Top & Bottom wire diameter 2.58mm
Line/Stay wire diameter 2.05mm
square dimension of 6.35cm wide x 10.16cm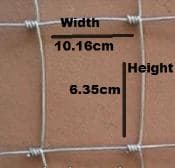 My question is and I think you answered this question already, but this fencing needs to be hot dipped, correct?
Sandy Harper
- Coolidge, Arizona, USA
---
January 20, 2014
A. Hi Sandy. If the fencing is PVC coated, the underlying layer of zinc is much less critical and zinc electroplating should be sufficient. If it is not PVC coated then I think you will find anything less than hot dip galvanized to be unsatisfactory.
Just an opinion, but the people who can safely buy from China are the big purchasers who can visit the factory, maintain a QA system there, etc. Your approach is often cynically called "throwing it over the wall", and I personally think a consumer is usually going to find that it was a big mistake to try to purchase 100 meter rolls of fencing direct from China.
Regards,
Ted Mooney, P.E.
finishing.com
Pine Beach, New Jersey
---
---
February 7, 2014

Just wanted to thank Ted Mooney for the excellent education that he is providing. I am relatively new to the EG community and I appreciate his insight into the variations between EG and HDG. Many Many Thanks.

Mark Waltz




ORDA Enterprises - Port Clinton, Ohio, USA





---

February 2014

Hi Mark. Thanks so much for taking the time to send your kind words. Although most of the responses in this particular thread are indeed by me, this thread is an exception; we have hundreds of readers who regularly respond to the forum questions here. And whereas I earn advertising fees for my efforts, they generously offer their wonderful advice without any recompense except thanks. I'm sure they appreciate your kindness as well :-)

Regards,




Ted Mooney, P.E.




finishing.com




Pine Beach, New Jersey




---
---
Pictures of hot dip galvanized vs. zinc electroplated finish
March 5, 2014
Q. Hi, regarding is there any difference between the hot dip and the electroplating of the surface:
Do you have any pictures?
Reza Fadillah
- Jakarta, Indonesia
---
March 2014
A. Hi Reza. I've explained the usual differences in appearance, but sorry, I have no such set of pictures prepared, although there are numerous pictures of both finishes scattered across this site if you search for them. Readers are welcome to submit their picture sets if they wish. And you could start it off by uploading pictures of items on which you'd like to identify the coating.
But I don't think it will be easy! There are several different types of zinc electroplating (acid/alkaline, dull/bright, barrel plated/rack plated), and they nearly always get a subsequent chromate conversion coating (hexavalent / thin film trivalent / thick film trivalent with topcoat / no topcoat), available in a number of colors -- plus the coating looks different depending on the surface it is applied to. In a few cases it's lacquered. Hot dipped coatings may be before fabrication or after, sometimes wiped or spun thinner. Even an expert looking at the actual object rather than a photo would probably only know most of the time rather than all of the time :-(

Let me relate an anecdote. I was asked by one of my country's most famous art museums (a modern one) to consult on a couple of issues involving metal items in their collection. At one point I expressed my hesitation about visual identification; I noted that after reading the labels on their collections of nickel plated and silver plated holloware, I had lost confidence that I could reliably tell the difference between nickel and silver plating by eye anymore. To which the curator responded that if I felt a piece that was marked nickel looked like silver, or vice versa, they could just change the label. What? ... WHAT???!! I assumed there was a written history going back a hundred years or more, plus careful metallurgical examination to confirm ... only to learn that people had in many cases just guessed :-)
Guessing from appearance simply isn't the way!
Regards,
Ted Mooney, P.E.
finishing.com
Pine Beach, New Jersey
---
---
March 14, 2014
Q. Dear Sir

After Greetings,

For Cable Tray Installations for RO units, which type of Steel finishing is better?
I understand that the Dip-Galvanized one provides a better corrosion resistance than the Electro-galvanizing one but it is much expensive on the other hand.
So is the Electro-Galvanized one still applicable for the cable trays or not !?

Thank you
Rafael Medhat
water desalination - Cairo, Egypt
---
June 2014
A. Hi Rafael. Powder Coating is probably better, assuming a water desalination plant has a salty air environment. But it wouldn't hurt to have electrogalvanizing under the powder coating to provide sacrificial protection in the event of scratches or porosity.
Regards,
Ted Mooney, P.E.
finishing.com
Pine Beach, New Jersey
---
---
June 3, 2014
Q. Hey gents,

Excellent Forum!

I have read almost every post first - I understand the cosmetic and corrosions resistance differences between HDG and electroplate.

We have a large steel electroplate tray which is folded (folded state looks like a drawer); however, we have noticed a lot of tooling marks and scratches on the surface.

We tried the same on HDG and the tooling marks largely disappeared due to the slight difference in colour.

However our parent company wishes to proceed using the electroplate -- but we have reservations. So my questions are a little broad / open but here goes:

1. Is cosmetic scratching common on electroplate galv?
2. Is there a way to prevent this scratching if it is common?
3. The HDG sample we made looked great, possibly better than the electroplate and had zero drip or other imperfections. Would there be any other reasons to choose electro over HDG? (other than corrosion resistance and cosmetics I mean, normal manufacturing method for these trays is pressings but we have a much lower production volume and so wish to use folding techniques.)

4. Just a general question from something someone told me - that I don't believe: Is it true the zinc electro and HDG have a self healing capability is only lightly scratch - by this is mean if the scratch does not pass completely through the coating / over time the scratch reduces?
pete staples
consumer goods - oxford, oxfordshire, united kingdom
---
June 2014
A. Hi Pete. Good questions.
1 & 2. The plating shop will probably not scratch the components, but less care will be exercised before they are finished, so they may get to the plating shop with scratches -- and electroplating will not hide them. If they are highly decorative you can perhaps use those blue plastic films that are used on appliances for the breaking application.
3. If you can get good appearance with reasonable economy from HDG, that's the way I'd go. When hot dip galvanizing is done on coils, as opposed to after fabrication, it is common to "wipe" it to a thinner smoother look. Zinc electroplating is usually less expensive.
4. Regarding the "self-healing", there may be two different aspects conflated together here:
a. Zinc coatings from any deposition method are cathodic and sacrificial to steel ... with the implication that even if there is a scratch, pinhole, or porosity, the zinc will protect the steel from rusting. Other coatings like paints are neutral in this regard, not protecting the scratched area. Still other coatings like nickel plating are anodic to steel and the steel will vigorously rust from a scratch in an attempt to protect the nickel plating.
b. Zinc coatings are often protected from white rust via a hexavalent chromium conversion coating. This is indeed "self-healing", but RoHS regulations are causing hexavalent chromate to fade into history and be replaced by trivalent chromium conversion coatings which, in the opinion of many (I don't know of any detailed study in the literature) do not provide self healing at this point. But I have heard presentations about nano coatings (still in development rather than production) that do self-heal. If my take on this is dated, I'd appreciate the update.
Regards,
Ted Mooney, P.E.
finishing.com
Pine Beach, New Jersey
---
---
What solutions are used for zinc electroplating?
July 3, 2014
Q. Hi Ted,

Thanks for the great information! I had more of a question regarding the Electrogalvanization process.

When electroplating Zinc onto steel, do you know what Zinc solutions are typically used? I've seen a couple different ones mentioned, I'm not sure if there a favored solution or if there are 2-5 main ones.

Any insight you might have would be greatly appreciated.

Thanks!

Sincerely,
Arya
Arya Sajedi
- NYC, New York, USA
---
July 2014
A. Hi Arya. People in the general zinc electroplating business don't actually call the process "electrogalvanization", they call it "zinc plating" or "zinc electroplating". The "electrogalvanization" term is pretty much used only by continuous coil/strip platers.
In the old days of say 40 years ago, virtually all zinc electroplating was done from a cyanide-based formulation, and the variations were mostly restricted to high cyanide, low cyanide and mid cyanide :-)
Then in the 1970's "acid zinc" was developed and marketed, which had the advantage of less toxicity and greater brightness (acid zinc was occasionally substituted for nickel-chrome plating), but the disadvantages of requiring much better precleaning, not offering as good uniformity of coverage, and being quite corrosive to the building and equipment. Again there were variations like ammonium chloride vs. sodium chloride based. I believe ammonia based formulations have largely fallen out of favor because their tendency to complex metals makes waste treatment difficult.
The most recently developed and marketed process was the alkaline non-cyanide process. This offers the more uniform coverage of the cyanide process, without the toxicity. These usually have the one extra complication of requiring "generation tanks" -- a side tank with zinc anodes in it (because if the anodes are left in the main tank they dissolve in excess, but a high concentration in the side tank is not a problem, because you can just feed as much or as little of this into the main tank as needed.
Both acid zinc and alkaline non-cyanide are widely used today, with cyanide zinc plating being used in ever less amounts. Acid zinc tends to be used more for barrel plating, and alkaline non-cyanide for rack plating. I don't get out in the field as much as I used to, so I always appreciate updates if anyone disagrees.
Regards,
Ted Mooney, P.E.
finishing.com
Pine Beach, New Jersey
---
---


If you have a question in mind which seems off topic, please Search the Site