Serious Education ... plus the most fun you can have in metal finishing.

Electropolishing
Need an Electropolishing Service?
Please Contact:
(2002)
Q. Trying to find the chemical makeup of a solution for electro-polishing of stainless steel, carbon steel, and aluminum.
Merlin Milligan
- Somonauk, Illinois, USA
---
(2002)
A. Many electropolishing solutions contain phosphoric and sulfuric acids. Various formulas are given in the in the Metal Finishing Guidebook article on Electropolishing
There are many vendors with proprietary solutions; this is a good way to begin as you get the correct solutions and procedures for your particular alloy(s). Also, they will advise as to the most suitable alloys and run sample parts. Click the Chemicals link below, then search for electropolish. At least one of these vendors has a non-environmentally hazardous product.
Ken Vlach
- Goleta, California
Finishing.com honored Ken for his countless carefully
researched responses. He passed away May 14, 2015.
Rest in peace, Ken. Thank you for your hard work
which the finishing world continues to benefit from.
---
(2002)
A. I would like to recommend the following formulation to you: Glycolic acid 55%, sulfuric acid 30%, water 15%. The formula is free of phosphate and absolutely environmentally friendly. Of course you can obtain excellent result.
Benlogo G.B. Huang
- Guangzhou, China
---
(2003)
Q. Dear Advisor,
As I could determine from your site, you are interested to support people to find a good and environmental friendly process to electropolish metal parts.
I am a retired Chem. Engineer and am trying to electropolish some machine parts made of stainless steel AISI 304 and AISI 316 to improve surfaces for sanitary use.
I never did electropolishing by myself and want to try it in my garage before to launch any service operation. Could you be of any help giving me some adequate formulation for this task? What also could be a good DC voltage to induce the controlled corrosion of the peaks at metal surface?
Best Regards,
Herbert F. Steffen
- São Paulo, SP, Brasil
----
Ed. note: It is very kind of Herbert to address the readers as 'advisor', but we don't want others to be misled. This is NOT some sort of free consultation service; it is a public forum where everyone is expected to give as good as they get. Every reader knows something, and the best way to learn is to try to teach, so we're waiting to hear from you :-)
---
(2006)
Q. What could be a good DC voltage be to electropolish stainless steel?
pieter coetzer
active fleet - durdan South Africa
---
(2006)
A. Things are, I'm sure, different in Brazil than the U.S., Herbert. But the idea of running a process like electropolishing in a garage is a dangerous one.
Pieter, if you don't find the guidance you seek in the previously mentioned article in the previously mentioned Metal Finishing Guidebook, there is a great chapter on electropolishing in the Electroplating Engineering Handbook.
Merlin, to my knowledge carbon steel cannot be electropolished.
Ted Mooney, P.E. RET
finishing.com
Pine Beach, New Jersey
---
---
To minimize searching and thrashing, and to provide multiple points of view, Finishing.com combined formerly separate threads into the single dialog you are now viewing. Please forgive any resultant repetition.
---
---
Electroolishing of surgical instruments
(2004)
Q. I am a manufacturer of surgical instruments. I am interested in electro polishing my surgical instruments. Can anyone please give me the formula for the chemical composition of the bath as well as machine specifications and requirements? Thanks for your efforts in advance.
Rajesh Shoney
Manufacturer - Pondicherry, India
---
(2004)
A. There are many different electropolishing solutions for stainless steel. The most extensive conveniently available list is in The Electroplating Engineering Handbook. There are also electropolishing chapters in the Metal Finishing Guidebook and ASM Metals Handbook, Vol. 5, Surface Engineering. The AESF (NASF) has an illustrated lecture on electropolishing.
Ted Mooney, P.E. RET
finishing.com
Pine Beach, New Jersey
---
(2004)
A. Dear Mr Shoney,
Sorry for not replying after visiting your factory on 6th January.
My concern with suggesting a chemical process for brightening and passivating SS is that your products are used in Surgeries and chromic containing chemistries that are carcinogenic; are not a good idea according to me.
I would suggest that you continue your mechanical buffing, cleaning operations with its difficulties and conclude the process with an Ultrasonic Cleaner. Maybe anyone else here may suggest a safe process.
Khozem Vahaanwala
Saify Ind
Bangalore, Karnataka, India
---
(2004)
adv.
There is an alternative to chromic-acid-based electropolishing. Non-acid saline based electropolishing will polish to mirror finish 300- and 400-series stainless steel. There will be no need for additional passivation step.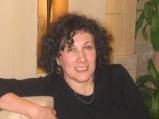 Anna Berkovich
Russamer Labs
Pittsburgh, Pennsylvania
---
---
(2005)
-- this entry appended to this thread by editor in lieu of spawning a duplicative thread
Q. Does anybody know preparation of stainless steel electropolishing mixture? We want to prepare it in our laboratory. Is this possible?
There are alternatives. For example: phosphoric acid, sulphuric acid, chromic acid etc.
We are not sure about the percentages. What might be?
Which one is the best for following issues: performance, economical, environmental, occupational health, easy to applicate & prepare.
Regards
Ayca CAKIR
healthcare products - Turkey
---
(2007)
Q. Looking for the chemical composition and metals in electropolishing solution for electro polishing 300 and 400 stainless steel. Also the specific gravity, percent of the acids, water content, metals.
Thank you,
Joseph Clyde Smith
metal finishing - Vicksburg, Michigan, USA
---
---
ElectroPolishing of Stainless Steel -- Chemical Formulations
(2006)
Q. I would like to know what percentages of sulphuric acid and phosphoric acid and any other chemicals required to carry out electropolishing of stainless steel.
Oliver Hollard
Bathroom accessory manufacture - Nelspruit, South Africa
---
(2006)
A. 40% sulfuric acid, 60% phosphoric acid
So 11 Volts
The object to electropolishing is anodic-- For cathode use Stainless steel 316L 1:1
Distance between electrodes 2 inches.
For hanger use copper.

Time 7 minutes or by the quality of electropolishing.

Best regards
Juan Moreno Arenas
- Santiago, Chili
---
(2006)
This formulation comes from the excellent book Metal Finishing Guidebook and Directory.
Phosphoric acid 40%
Lactic acid 46.5%
Sulphuric acid 13.5%
The cold phosphoric and lactic acids are put into the tank first and then stirred to mix. Lastly the sulphuric acid is added and stirred. Heat is generated and the temperature will rise to about 65 °C.
Sulphuric acid and lactic acid must not be mixed first because there is a chemical reaction which destroys the lactic acid and generates too much heat. 10% water is acceptable and reduces the tendency for the mixture to char and become black.
60 - 90 °C operating temperature is suitable. About 9 volts is typical.
The reason for using this formulation rather than the sulphuric phosphoric mixture is that I found that the high sulphur content of free machining stainless steels is less liable to be pitted. Metal removal rates are low and the polish is excellent. Maintenance does not require chemical analysis of the composition, just replace drag out with new solution.
Nick Clatworthy
- Whitstable, Kent, UK
---
(2006)
A. For optimum, it is going to depend on the alloy and exactly what you need. Several books have good suggestions.
James Watts
- Navarre, Florida
---
I agree with James. I have seen straight sulfuric acid used in a very capable high production shop. But a starting point is to really understand what electropolishing is about, and a great article on the subject is in the Electroplating Engineering Handbook =>
Regards,
Ted Mooney, P.E. RET
finishing.com
Pine Beach, New Jersey
---
(2006)
-- this entry appended to this thread by editor in lieu of spawning a duplicative thread
Q. We want to know the process of electro polishing of SS 316/SS316L. What is the composition of the electrolytic bath, what voltages are to applied and the temperature of the bath and time to keep the component inside the bath for best results?
Girish Anantha Iyer
- Coimbatore, Tamilnadu, INDIA
---
---
To minimize searching and thrashing, and to provide multiple points of view, Finishing.com combined formerly separate threads into the single dialog you are now viewing. Please forgive any resultant repetition.
---
---
Stainless steel electropolish chemical composition
June 2, 2008
Q. I'm developing electropolish for stainless steel in India. So, I'd like to know if someone can help me giving the chemical composition of the liquid used in the bath.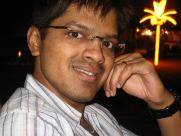 Sudarsan Avinash
partner - Chennai, Tamilnadu, India
---
March 4, 2015
A. Read this...
http://www.euro-inox.org/pdf/map/Electropolishing_EN.pdf

This was of immense help when I was finding out the requirements for an electropolishing plant
Abhishek Gour
- Mumbai, Maharashtra, India
---
March 2015
A. Hi folks. There's a lot of good info on this page, but there has also been great progress in the last several years on "no dump" extended life electropolishing chemistry, and processes which use less toxic chemistry. Read the suggested books, articles, and websites, etc. ... but make contact with the proprietary vendors to learn about what's new before making final commitments.
Regards,
Ted Mooney, P.E. RET
finishing.com
Pine Beach, New Jersey
---
---
February 4, 2016
Q. Does anyone know the life of electropolishing solution?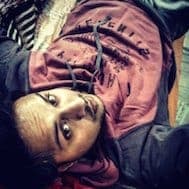 puneet singh
- Ludhiana, punjab, india
---
February 2016
? Hi Puneet. What material are you electropolishing and what solution are you using? With that information, a guess might be possible. But these days there are "never dump" solutions, and a number of proprietary approaches as well.
Regards,
Ted Mooney, P.E. RET
finishing.com
Pine Beach, New Jersey
---
---
How to do electropolishing in my garage?
April 11, 2016
Q. I would like to try to do electropolishing in my garage. Questions:
What stuff do I need?
How long to process?
What chemical do I have to buy?

The object I want to electro polish is:
1. metal
2. aluminum

Almost the object was part of machine of motorcycle.

This is first time I want to try. And I want to do it safely. Thanks.

muliana tresnayana
hobby - indonesia, Bandung
---
April 2016
A. Hi Muliana. Electropolishing of aluminum is probably not a good hobby, and electropolishing of "metal" might not even be possible, depending on the kind of metal. You can read about the topic in textbooks and get a general introduction to it, but for motorcycle parts it will probably be cheaper, safer, faster, and much less to learn if you simply mechanically polish them, which is what "everybody" does. Please start with letter 800, "Aluminum motorcycle polishing -- rims, wheels, swingarm, frame". Good luck.
Regards,
Ted Mooney, P.E. RET
finishing.com
Pine Beach, New Jersey
---
June 14, 2016
Q. FOR ELECTROPOLISHING OF BALL BEARING STEEL WHAT TYPE OF SOLUTION WE CAN USE? AND WHAT WILL BE THE COMPOSITION?
manisha baby
- bangalore, karnataka, india
---
August 26, 2016
Q. Hi all
We are anodizers of aluminium in bangalore. Polishing aluminium has been very difficult.
I used 60% Sulphuric and 40% phosphoric acid
Temperature 60 degrees
I got excellent shine but metal removal rate is very high and pit formation in some places, and non-uniform shine in contours of parts.
Can anyone help me as to how to reduce metal removal rates and increase uniformity?
I guess we have to do something about throwing power!
Please suggest to me in this regard.
Arun kumar
- Bangalore karnataka, India
---
August 27, 2016
Q. I want to reduce the cost of electropolishing SS202. My workshop manufactures SS baskets. Is there any effective way?
Also how can I analyse the solution?
Currently I use 33 percent sulphuric and 66 percent sulphuric. And simply add sulphuric or phosphoric without calculations.
Manas Kundu
- Luncknow, India
---
---
September 28, 2016
Q. Can anyone help me how to electropolish stainless steel and aluminum using sulfuric, phosphoric and chromic? What is the concentration for each?
luvex vilia
- Cebu, Philippines
---
Digital version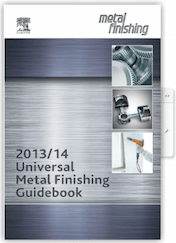 (No longer published, but Elsevier hasn't yet de-commissioned the online version of the Guidebook)
Download it before it disappears.
September 2016
Hi Luvex. At least 4 electropolishing formulations are already printed on this one page, with references to authoritative sources for additional information, and suggestions that you consider proprietary formulations, and that you skip chromic acid. Is there a particular reason that you want to use a mix of sulfuric, phosphoric, and chromic acids even though you don't know a suitable ratio?
There is a lot to the topic, and I suggest you do some preliminary research into it before falling into an assumption that an exact ratio of three acids is the key to electropolishing--dozens of different formulations have been used. If you don't have books on hand yet, you can start with the on-line version of the Metal Finishing Guidebook. Best of luck!
Regards,
Ted Mooney, P.E. RET
finishing.com
Pine Beach, New Jersey
---
October 12, 2016
adv.
I would like you to inform that we have managed to electropolish to mirror finish (no burrs whatsoever) on small pieces of aluminum alloy. So far we do not see any limitations on what aluminum type we cannot electropolish. We are still in the test mode, and are experimenting only on small parts so far.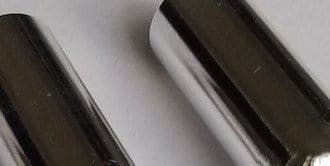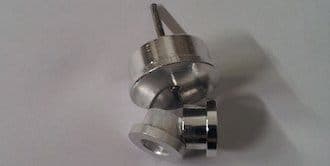 I think this electropolishing method is suited mostly for high-value parts, for example in electronic industry or airspace, where the level of deburring is extremely important.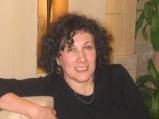 Anna Berkovich
Russamer Labs
Pittsburgh, Pennsylvania
---
---
November 24, 2016
Q. Hi everyone. I work with electropolishing of CoCr alloy for medical implants. We work with a solution containing sulfuric acid (4%) and phosphoric (13%) besides others components. Do you have some suggestion to control the stability of the electropolishing solution? Or perhaps some other acid solution to deal with this specific alloy?

At some stage of the polishing (after 100 pieces polished) the CoCr alloy begins to show defects, even using the parameters that provide a good surface.
Lara Morais
medical - Goias, Brazil
---
---
February 26, 2017
Q. I used to electropolish SS 202 with 50% phosphoric and 50% sulphuric. Is it possible to change the chemical ratio to give SS a mirror shine finish in non polished wire and non polished pipe. And what would be exact time to be in the tank.
Sumit Poddar
- Ludhiana india