Where the world gathers for
plating, anodizing, & finishing Q&As since 1989
-----
Aluminum motorcycle polishing -- rims, wheels, swingarm, fork, and frame

Roderick Wisdom's polished wheels, frame, and swingarm
Current postings:
July 26, 2021
Q. In what order do you use the polishing Sticks?
George Dreher
- Dearborn Heights, Michigan
---
July 2021
A. Hi George. I'm not quite sure what you mean by 'polishing sticks'. Jewelers use abrasive sticks for polishing tiny items, but things of motorcycle size would need buffing wheels. Maybe you are referring to the bricks of abrasive polishing compounds as sticks?

But, whether necklace clasp size or Winnebago size, the answer to your question is coarsest first. The overall principle is simply that to get a super-smooth finish you must use a super-tiny abrasive, but trying to remove deep scratches with a very fine abrasive would take forever and a day. The procedure, briefly, is to use an abrasive just course enough to remove all scratches in a reasonable time, then as the 2nd step use an abrasive just coarse enough to remove all the scratches you just made in a reasonable time, then as the third step use an abrasive just coarse enough to remove the scratches from step 2, etc. It may take many steps. There are suggestions in this thread about which abrasives to try, and that to the extent practical, polishing perpendicular to the previous step is the way to know you are succeeding in leaving no scratches. Also you need a selection of buffing wheels because you can't put a fine abrasive on a wheel that was used in a previous step for fear that a rogue large particle will ruin your work.

I haven't actually done it; all I can do is summarize what those who have done it have said :-)
Luck & Regards,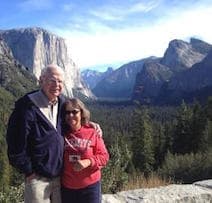 Ted Mooney
, P.E. RET
Striving to live Aloha
finishing.com - Pine Beach, New Jersey
---
---
↓ Closely related postings, oldest first ↓
---
---
1998
Q. Could you please help me on how to polish aluminum motorcycle rims to a chrome like finish. Any help or guidance would be greatly appreciated.
Thank you
NELSON TORRES
---
1998
A. Nelson,
I have been polishing aluminum on motorcycles for about fifteen years now. All of my polishing has been by hand with no air tools. A bench grinder with a buffing wheel attached helps. I have a 98 gsx-r 750 and just recently polished the outside edges of my rims. My '90 750 was completely polished, wheels, frame, triple clamps, handlebars, swingarm...everything that was aluminum. It looked great!
Polishing the entire wheel is very tedious because you first have to sand the casting down on the wheels so that they are smooth, but leaving the cast spokes painted and polishing the edges is quite easy because when the rims are cut it smoothes out the casting on the inside and outer edges of the wheel.
First mask off any part of the wheel you don't want stripped, if any. Then get an industrial grade stripper, I recommend a spray on stripper called Tal-Strip [ed.note: this product is largely (60%+) methylene chloride; most users should consider substituting a less toxic stripper these days]. Spray it on one side of the rim at a time and turn rim over and leave for about 20 minutes. After that time check for bubbling and peeling. Use 00 steel wool [affil link on Amazon] and wipe off paint, re-apply if necessary. Rinse with water. Once you have removed the paint from both sides it's time to sand them glass smooth.
Start with 320 grit till the rim seems evenly smooth. Then repeat the process with 400, 600, 800, 1000, and mirror fine sandpaper till they are smooth as possible. Once you are sure that there are no deep scratches and the rim is smooth as glass then you are ready to polish. The sanding should be wet-sanding with plenty of water!
Now get some Mother's Mag & Aluminum Polish [affil link] and start polishing with a fine 100% cotton cloth. Buff each side of rim about 5-6 times wiping clean with a separate cloth each time. Once desired shine is achieved remount wheels. You must remember that once they are polished scratches show easily. Finish by applying a coat of automobile wax, I use Mequiars wax. Some people will tell you to have them painted with clear coat but the paint will peel in time as the aluminum is too smooth to hold the paint effectively. You will only need to re-buff once every month or so. I would go over my aluminum real quickly with polish after each wash. If you keep it waxed it will not oxidize, don't believe people who say it will oxidize, just keep it waxed and give it a quick polish every now and then. You'll get the hang of it.
This may seem like a lot of work but it's not as hard as you may think. You can polish both rims in a day if you're committed. It's better than spending hundreds of dollars. It cost me about $25 dollars for one can of stripper and the sandpaper for both rims. I get compliments everywhere I go. I have done this to 5 sets of wheels for my friends.
Good luck, Preston
Preston Van Name
- Olympia,Washington
---
1999

Hello I am the owner of a polish shop here in Richmond VA thought I'd drop in to say hello and to say very good advice on polishing motorcycle wheels. we specialize in polishing motorcycle frames to that proud to show finish. custom polishing is our specialty have a good day.
Kevin Ferguson Sr.
- Richmond Virginia
---
---
1999
Q. Great information on polishing aluminum wheels. I am restoring an old Honda 305 Dream and had the aluminum engine bead blasted. I plan on using the polishing procedure you described for the wheels. To minimize oxidation obviously wax won't work due to the heat. Is there any way to maintain the high polished surface at elevated temperatures? This would be the transmission/crankcase only, not the cylinder jugs or valve cover. Thanks!
George Van Delinder
Hudson, Ohio
---
---
1999
Q. I'm currently attempting to polish all aluminum parts of a 99 gsxr 750. Any advice from start to finish would be appreciated
Andrew Strong
Ottawa, Canada
---
---
2000
The info on polishing rims is very helpful. My question is is this possible to do with the rims on the bike. If not, what procedure do you know of to allow me to simply take my rims off my bike myself. I looked at my GSXR and it worried me that I would have extreme difficulty taking my rims off. Please advise. Thanks.
T. Taylor
Los Angeles, California
---
2001
A. Hello,
A. I wanted to respond to T. TAYLOR'S question, yes it is possible to polish your rims on the bike I am currently doing a 91 Suzuki katana 600 but I am only doing the rim you would probably have to take the rim off to do the whole thing, it takes time but it is really not that bad I just started with 180 grit sandpaper and after removing the paint finished with 400 grit then buff the section with metal polish about 10 times and it is starting to look great can't wait to get it done, thinking about doing the handlebars and triple tree and swingarm sections.Anyway hope this helps you out.
scott bender
- Litchfield, Michigan
---
---
2000
I'm looking at getting my 1999 Yamaha R1 polished and I was wondering would it pay to have it chromed after polishing to reduce the ease of scratching?
Ray harper
- Cambridge, Ontario, Canada
---
---
2000

Hi thanks for the article It's a must for a do it yourselfer like me. Q. But I'm stuck approximately how long does each buffing process take (before I have to change to the next buff and compound.) between the emery compound,then brown tripoli rouge (polishing/buffing compound) [affil link] , etc... thanks
Delon Jackson
- NCT, Ohio
---
---
2000
Hello great polishers. I'm trying to go over my 99ZX9R again. It seems some bikes shine better than others. I seem to have this haze come over by bike after about a week or too. It is even apparent in parts of the frame right after I buff it. Is there a recommend speed (RPM) for the buffing wheel to be rotating at. Should I buff it until the metal gets hot. Let me know something. I need to be consistent.
Bryant Frazier
- Ft. Meade, Maryland
---
---
2001
Great advice about polishing but it leaves me up in the air about where to start! I have a 96 GSXR 750 and I am getting ready to polish the frame and swingarm. I have read all the articles and talked to a lot of different people about what steps to take. My question to everyone is," Do I use the compounds or just stick to the sandpapers?" Which method will give me the mirror like finish I'm looking for? Are there any books or magazines out there that will walk me through step by step? I called one place that does nice polish work but they won't give me any response, they say "if I knew what they know, then I would be opening my own polishing shop!" Can anyone help me out here?
Erik McDaniel
- Kittery, Maine
---
2001
A. Hey Erik,
I too have a '96 GSX-R 750. I have polished the wheels, the frame, and the swingarm.
Roderick Wisdom
- Morrow, Georgia
---
2001

Thanks for the advice, I have already stripped the paint off and was getting worried that I might have to break down and take it somewhere to get it polished right.
Paul Tiberi
-Lakewood, Colorado
---
2001
A. HI.
TO START A POLISHING JOB YOU NEED TO FIND OUT WHAT FINISH YOU WANT. IF YOU WANT A MIRROR FINISH YOU NEED TO START OUT BY GETTING THE METAL AS SMOOTH AS POSSIBLE. YOU CAN DO THIS WITH SANDBLASTING THEN SANDPAPER. IF THE METAL (WHETHER RIMS, FRAME, OR MOTOR) IS ROUGH, START WITH SANDBLASTING THEN WITH 120 GRIT SANDPAPER USE A PALM SANDER OR AIR BUFFER OR BY HAND, IT DOES NOT MATTER. WHAT YOU ARE TRYING TO DO IS GETTING THE METAL AS SLICK AS POSSIBLE. THEN YOU START WITH 180 GRIT, AND KEEP USING A GRADE UP EACH TIME.
MAKE SURE YOU GET ALL THE METAL AS SMOOTH AS POSSIBLE EACH TIME. AFTER YOU GET TO 1200 OR 1500 GRIT, YOU CAN USE COMPOUND TO REMOVE THE HAZE.[LIQUID OR HARDBAR FORM] IF YOU USE LIQUID, IT WILL TAKE LONGER. YOU CAN FIND jeweler's rouge (polishing/buffing compound) [affil link] ON THE NET. YOU NEED TO GET brown tripoli rouge (polishing/buffing compound) [affil link] THEN GET A BUFFING WHEEL. USE THE COMPOUND ON THE BUFFING WHEEL,THE BUFFING WHEEL GOES ON A GRINDER, HAND HELD OR BENCH. THE IDEAL SPEED IS 3000 TO 5000 RPM. DO NOT GO OVER 5500 RPM. YOU ONLY NEED TO PUT A SMALL AMOUNT ON THE WHEEL AT A TIME. DON'T GET IN A HURRY. START FROM THE BOTTOM AND GO UP. GO OVER THE PIECE A COUPLE TIMES. THEN REPEAT WITH A WHITE COLOR BAR. THE MORE YOU BUFF IT THE MORE IT WILL SHINE. THEN YOU WILL NEED TO KEEP IT FROM TURNING. YOU WILL NEED TO USE A METAL POLISH ABOUT ONCE A MONTH; THE TRICK TO MAKING ALUMINUM SHINE IS TO GET THE METAL AS SMOOTH AS POSSIBLE. THE SMOOTHER THE BETTER THE SHINE.TRY TO USE WHITE LIGHT'N OR GREEN LIGHT'N METAL POLISH. YOU CAN FIND IT IN FOUR OAKS N.C.
JAMES HALES
-FOUR OAKS, North Carolina
---
---
2001
Q. MY BIKE HAS A STEEL SWING ARM. IS THERE A WAY TO POLISH IT TO A CHROME-LIKE OR CLOSE TO CHROME LIKE SHINE, AND IF SO HOW?
ANY ASSISTANCE ANYONE CAN OFFER ON THIS I THANK YOU.
DEREK EALY
- ROCK HILL, South Carolina
A. Sorry, but no, Derek (in my opinion). Steel rusts rather than shines, and I don't think there is much chance of a clear coat protecting it from that while maintaining a good shine, considering the very corrosive environment. Maybe waxing it nearly daily might work. It can, of course, be chrome plated.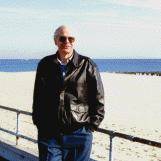 Ted Mooney
, P.E.
Striving to live Aloha
finishing.com - Pine Beach, New Jersey
---
2001
A. Fellow Bikers, and wanna be polishers,
I recently polished the frame and swingarm on my R1.
It is a timely task, and by the time I was finished my hands and fingers were smoother than the metal.
Anyways the first response is a great one, except the part about the mothers aluminum polish. If you decide to finish your job with this material, then you will definitely have a serious amount of haze and not only that but you will find yourself repeatedly doing it over because the material is not course enough even to remove 2500 grit sandpaper.
At your local hardware store you need to get a polishing bonnet (not like a car wax bonnet, but for polishing metal). Then you need to get polishing rouge. It also, like sandpaper comes in different grits it is almost the same thing as say rubbing compound to wax for your paint. But it's meant for metal. As for the tools to use a cheap small buffer at any paint and supply store should make the venture not only look better but it is well worth the money just because of the amount of time you save. And after all of the sanding and polishing then finish the metal with some sort of aluminum polish.
HINT: In order to have a mirror like finish all the scratches must be removed, in order to get a really good idea if all the scratches between each grit is to use a "guide coat" simply spray (LIGHTLY) some black lacquer paint on the scratched surface and as you sand the paint will slowly go away and will only remain in the scratches, so when its all gone you know that all the scratches of the preceding grid are gone!
Good luck!
Craig Johnson
- Brooklyn, New York
---
2001

I have a 2000 gsxr 600 and began the polishing process. I found that heavy duty paint stripper did the job real well on the rims. I was stumped though when it came to the frame. There is a baked on factory finish coat on the frame that comes off easy with a few coats of oven cleaner [affil link on Ebay & Amazon]. It took me a while to figure that out though.
Steve J Morse
- Bourne, Massachusetts
---
2001
I just want to thank you all for the info. I'm gonna polish the rims on my 99 Gixxer at the end of the season using your advice since it's the best I've come across.
Mark T.
[last name deleted for privacy by Editor]
- Vancity, BC, Canada
---
---
My brother has a Peterbuilt truck and wants the tanks polished. Looking for websites that explain the process and shows some pictures.
David L
[last name deleted for privacy by Editor]
- Monroe, Washington
---
2001
A. Since my first posting I have polished my frame and swing arm. It looks as if Craig Johnson has figured it out too. Craig is right about the Mothers. I only use it to get a base shine then I use polishing rouges. If you can't find any, use a polishing creme called Wenol [affil link]. There are two kinds, one for copper and brass and one for aluminum. The kind for aluminum comes in a blue tube. It is much finer than Mothers and gives a cleaner brighter shine. Wenol also has a wax base in it that repels water. Keep in mind that if you use cleaners that have solvents in them they will etch your shine right off. KEEP THESE CLEANERS AWAY FROM POLISHED SURFACES! You will find yourself repolishing your aluminum. These cleaners include such things as Castrol Super Clean [affil link] and K&L Cycle wash .. if it gets on the polish rinse quickly and dry.
Preston Van Name
- Olympia,Washington
---
2001
A. I am also starting a task of polishing out my '97 CBR900RR. I have had experience in polishing out aluminum. For years my friends and myself have done this procedure on our paintball guns. From step one...removing anodization to mirror finish. We found that using oven cleaner with lye works the best. Then grab some buffing rouge from the store and a drill. We used a bench grinder for the guns but for the bike I am using a drill. I hit one section of it and in about 5 minutes I had a mirror finish. This has been over a week without and color change or haze.
Good luck to everyone and their projects.
Jerry Lattermann
- Oxnard, California
---
2002

Thanks to all for the great info on polishing, I have a 97 TL1000S,Getting ready to polish frame and swing arm. Just one tip I've learned from polishing gas tankers is that after you apply the polish and rub till it turns black sprinkle cornstarch on the area and then wipe it off and it will remove all the residue instantly
Good Luck!
Douglas Slayton
- Penngrove, California
---
2002
A. I am a jeweler by trade and a bike enthusiast who can't manage to leave a bike alone once I get my hands on it. Of course, no piece of jewelry is complete without being polished and, I believe no bike is complete without that same final step. There are definitely some good tricks in this site but I noticed one thing when I read them all. Nobody ever mentioned safety. Forget wheels flying and machines getting torqued out of your hand, you'll learn to control that. I'm talking about the hazards with working with abrasives in carriers which are now propelling one of the world's nastiest metals around the place in fine particulate. Most of us have to polish in a garage or at least outdoors. If you do, wear an inexpensive simple white mouth respirator and safety goggles [affil links to item on Ebay & on Amazon]. As much as you can get a shop vac behind your wheel, do it and leave the vac outside a window or somewhere else. As much as you can work outdoors, do it. This stuff stays suspended in the air and you're breathing it in larger quantities than you realize. You're not only breathing these metal particles in, but they're also attacking your eyes and will in time, ruin your lens simply by you constantly blinking which more or less, is the same thing as sanding your eyes down. It is a drag to have to wear protection but believe me, when you start losing your eyesight, polishing metals in an unsafe environment will be one of the root causes.
Anyhow, here's my one cent of advice for polishing aluminum. jeweler's rouge (polishing/buffing compound) [affil link] is just a fancy name for rust. Literally. If you ever noticed the color is red, that is because it is made from ferric oxide which of course is, rust. it is definitely very fine rust but, rust just the same. It is great for getting that final mirror shine but, there is an even better and finer polishing compound out there if you want to go one step further. When you finally have a "mirror surface", you don't. If you're a sucker for punishment, go that one last step which is, a nightmare, requires hand rubbing or you'll have a serious mess and, requires rubber gloves. India Ink [affil link] has carbon in it and it is extremely fine. Use Chamois [affil link] and India ink and keep rubbing it. When you can't get any further, dilute the ink in half and continue the same process until you can't go any further. Dilute in again one half and repeat the same process. You'll get a mirror unmatched. I suppose you could continue to dilute it and refine the mirror but you'll end up with no time to show off your work. If you pretty much keep your bike clean, then using the diluted ink every now and then will maintain that mirror for you. I got this from an old timer as a platinum polishing trick and it worked on bikes.
John Gavin
- Keene, New Hampshire
---
2002
A. John Gavin is right about the India ink it sure works great and I have also added the site where is goes into a little bit more detail....thanks John for the 411. Good luck everyone.
www.nasatech.com/Briefs/Feb01/GSC14147.html
Steve Webber
- San Diego, California
---
---
2002
Q. I was just checking to see if anyone has tried Speedy Metal Polish [affil link]? We use it all the time on detailing 18 wheelers..


Thanks,
Marvin Leibman
- Fleetwood, Pennsylvania
---
2002
Q. Hello all,
Great info so far! I am planning on polishing my rims, they are made of magnesium. I have read that after polishing no extra steps need to be taken, i.e. Clear Coat. Is this true? Has anyone here polished Mag before?
Thanks for all.
Marc Labrosse
- Ottawa, Ontario, Canada
---
2002
A. Yes, clearcoat (or lacquer) is required. See Letter 03 for further info on magnesium polishing.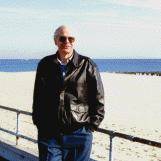 Ted Mooney
, P.E.
Striving to live Aloha
finishing.com - Pine Beach, New Jersey
---
---
2002
Q. I was looking at this "India Ink [affil link]". Where does a guy get this stuff? Can you get it in bulk? I would like to try this out on my drag bike, and if I like it use it in the polishing business I'm starting up. Please help.
Thanks,
Tom Neal
- Shelton, Washington
Ed. note: We've now hotlinked the mention of it to a source, Tom.
---
2002
!! Eye protection [goggles [affil links to item on Ebay & on Amazon]] is needed when sanding or polishing. It is a very labor intense job if you don't have the proper equipment. I have polished the frame of the YZF 750R with a 4" angle grinder with variable speed, around 7000 rpm was fine. First you must strip off the anodized finish with either "Oven Cleaner" not the fumeless kind or strong aerosol stripper. If you use the "Oven Cleaner" heat the frame careful not to burn any hoses, and then apply the cleaner. Then sand it with either a D/A orbital or the craftsman palm sander 80 grit was good and follow up to your satisfaction with finer grains. Then you can use the jewelers rouge to start polishing. The results will be seen in minutes with lots of work. The frame was easy, MAN the rims however were a pain in the A#@. Sears Hardware has an I.D grinder that hits 26,000 rpm it is not variable and a flap wheel sander 80 grit was pretty good. I burned the motors on those Dremels after long hours of use. After all the work it looks good and it's a lot of time involved. The swingarm if you have the patience take it off the bike, it's a lot easier or if you don't want to invest the time go to the auto parts store and get the CHROME tape, it's peel and stick, goes on like window tint. It may be brighter than the polishing though it's not as time consuming.
Esteban Bail
- Detroit, Michigan
---
2003
A. Okay, there was a lot of good information posted but I just want to help all of you out. The tips given above are mainly maintenance procedures rather than professional. I would like to give you some insight of professional aluminum polishing. Firstly, get the compounds and use them. Use brown tripoli rouge (polishing/buffing compound) [affil link] first with a spiral weave buffing wheel and then go to the white rouge [affil link] compound using a loose section buffing wheel. Use a Dremel [affil link] and do not push, let compound work it self. All that it needs is buffing, not grinding. Before using the dremel and compounds you must sand. Use 120 grit for any blemishes in the aluminum you are polishing. If there are none, then skip right ahead to 320 grit wet sand and then 400.
A lot of people have said to go as high as 2000 grit. That is ridiculous and I will tell you why. First, you need to understand that in order to get a glass like surface shine, you need to make the surface smooth as glass. I hear a lot of people complain about clouding. . . this generally occurs for one of two reasons. First, they didn't stop at 400 grit paper. At the most you want to go up to 600 grit but only briefly. The high grit sandpaper creates too many tiny pores making your "mirror surface" an invisibly porous one which means that you can polish until your dremel burns up, you are not going to have a cloudless shine. Reason being. . . the pores are too small to get all of the crap, that you spent hours getting off, out of the pores. ahhh, the clouds are rolling in. Solution. . . stop at 400 grit. Let the polishing compounds do the rest. If you still want to go higher then a 40 after hearing that, then at most use a super fine #0000 steel wool [affil link on Amazon] but briefly. The scratches left behind from the 400 grit will be SMOOTHED out by the compounds instead of Scratched out with the sandpaper. Does that make sense? Okay, second form of clouding occurs from the all so wonderful "Mothers Mag and aluminum polish" I will not disagree with those of you saying that it is great stuff and that it improves the look at least 50%. In fact I could not agree with you more. It is great for maintenance of foot pegs, cans, etc. Not for truly polished pieces though. reason being coincidentally enough. . . black and white. Polish is white put it on and it turns what? Black. Yes, exactly what I want, black dirty greasy black polish on my more shiny than chrome rims. I will pass. Once that black stuff is all spread around on the surface you then take a clean rag and wipe it off. But are you wiping it off or wiping it in. Well, you are doing both but even if you are rubbing in just a little of the black, it is going to get stuck in the pores. Looks great at first. You are all ready to ride. check out those rims in a couple of weeks. You did polish them right because now it looks like you just stripped the paint. Enjoy polishing with mothers before riding as long as you enjoy re-professional polishing in the winter.
Bottom line, use compound not polish and stop at 400. Sure it is tedious but oh how rewarding. One last tip. Please please do not use clear over your polish job. You reduce the luster and then guess what. You just put the crap back on that you spent twenty hours taking off. I hope that my advice will save you all some time and aspirin. Let me know how things work out for you polishers.
Enjoy the ride!
Scott Vazinski
- Sagamore Hills, Ohio
---
---
2003
Q. I want to polish the swingarm and possibly rims on my 98 Honda CBR 600. Are they made of aluminum, not steel? Should I use a stripper to get the paint off first or just start from scratch with sanding? Preston Van Name states above to use a stripper but nobody else here seemed to mention it again. I just want to make sure I don't wreck anything because this is my first attempt at polishing bike parts. Thanks for any help you can offer.
Ryan Sparreboom
- Edmonton, Alberta, CANADA
---
---
2003
Q. Could this be also applied to polishing the tappet cover and plenum chamber on my car? great info thank's 2 all.
Steven Walters
- Wollongong, Australia
---
2003
A. Hey all, I have seen some great tips, on stripping and polishing , however I have another one. I used to drive a Big Truck, cross country, and when I got laid over I would polish the chrome, and aluminum wheels, and aluminum fuel tanks, at the truck stop I was in to pass the time. Not only that but a 150,000 dollar truck don't look good unpolished..and let me tell you there's a lot to polish...
Anyway, after rubbing in the polish, until you get a black mess, what an old trucker taught me was to drop my rag into a bowl of flour, yes baking flour, and be generous with it and rub it on all areas that you polished...what that will do is take off all the black that my be left on the part, down to the finest trace of polish, and leave you a bright mirror finish...trust me it works...I currently use this same process on my most precious toy...my HARLEY...
Instead of plating my triple trees, and lower forks, I decided I wanted to keep them aluminum, just cause the shine is so much more real than chrome...(besides everything else is chrome already). Anyway I use in the proper order, black, and green rouge, in brick form with a little blue magic polish mixed in for ease of application. once you have a good finish you don't need to use black anymore as its for cutting...any how if its good for a HARLEY...its good for a Honda....hehe...good luck, and thanks for the good tips...
Joe Catalini
- Layton, Utah
---
---
2003
Wow! I just stumbled onto this article once again after having posted the first reply to the question almost 5 years ago. Lots of great advice on polishing from the pro's. I now polish using spiral sewn buffs and a variable speed grinder/sander. I have bricks of buffing compound also. Tripoli ( brown ) for the initial buffing to smooth the aluminum after sanding, and the White compound for final buffing to a high gloss.
It seems on my Gsxr1000 frame though, that the Stainless Steel compound ( Green ) seems to work better for providing a high shine. I don't even have to use the Tripoli, I just use the Stainless rouge and it does the whole job just fine.
I just use the Mothers now to clean after washing and such. Or Wenol ( comes in a blue tube, there's 2 different kinds ).
My frame on my 1000 is much brighter than that of my 750 I had. Planning on doing the wheels next.
And for anyone asking what I use for stripping the paint from wheels. I use a product called Tal-Strip in a spray can. Excellent paint remover. DO NOT GET IT ON ANYTHING BUT WHAT YOU WANT STRIPPED!
And for the frame, the only thing that seems to take off that fake aluminum finish that's on the aluminum, is Heavy Duty Easy Off oven cleaner. It works great! Spray it on and let it sit for about 20 mins, it will turn to a white powder and just use 00 steel wool [affil link on Amazon] to scrub it off. Real simple. It may take a few appz to get it all off. If the motor is in the frame, make sure to cover it with a large garbage bag and mask off the rest of the bike. I just split a Hefty bag and slipped it right over the airbox/motor just under the frame. Then I used large strips of clear plastic wrap to isolate the rest of the bike.
The polishing bit with the grinder/sander is a bit tricky to explain, but there a many books out there that explain in detail how to do it and what to look for when polishing.
Good Luck Once Again,
Preston Van Name
- Olympia, Washington
---
(you are on the 1st page of the thread) Next page >
---