Where the world gathers for
plating, anodizing, & finishing Q&As since 1989
-----
How to measure plating & galvanizing thickness
Plating thickness measurement can be done many different ways. Please see also --
• Topic 1164 "Thickness measurement of gold plating"

• Search the site for dozens more :-)

---
Q. IS IT POSSIBLE TO CHECK THE PLATING THICKNESS (Zn TRIVALENT YELLOW) ON A SPRING MADE OUT OF 0.80 MM WIRE
CHANDRASEKARAN . SINNIAH
EMPLOYEE - CHENNAI, INDIA
June 28, 2023
A. Hi CHANDRASEKARAN,
It seems to me that microsection (destructive) or XRF (non-destructive) would be the most appropriate methods.
Luck & Regards,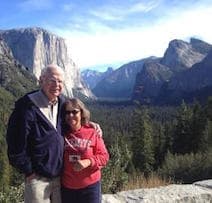 Ted Mooney, P.E. RET
Striving to live Aloha
finishing.com - Pine Beach, New Jersey



A. There are two additional ways to measure the coating thickness. One is to use a micrometer which would be accurate to one tenth of a mil (as platers call 'a tenth'). Keep in mind that you would be measuring two deposits - the top and the bottom. Another procedure is gravimetric - weighing equal quantities of plated and unplated springs. The surface area of the coil springs is easily calculated as 1.5563 square feet per pound. (You can use google to change this number into any other system of measurement.)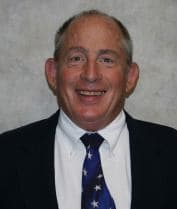 Tom Rochester
CTO - Jackson, Michigan, USA
Plating Systems & Technologies, Inc.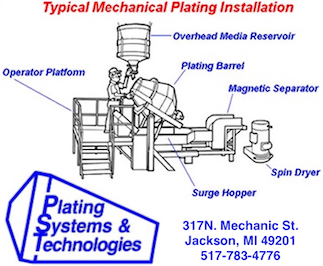 July 11, 2023
---
---
↓ Closely related postings, oldest first ↓
---
---
RFQ: I am looking for coating thickness device for plating, galvanizing and anodizing. My brother is running a plating company that provides service in a variety of types of coating. Therefore, I am looking for one device that can be used for other materials such as chrome.
Hendri Chandra
1998
Ed. note: Sorry, this RFQ is outdated so private contact is no longer available, but public technical replies are still welcome! No public brand/source suggestions please ( huh? why?)
A. Hi Hendri. Readers will offer their suggestions based on their experiences, but as a preface we should add that even though you would like to simplify, a single device may not be best for all applications: galvanizing is conductive whereas anodizing is not; galvanizing is done on steel, which allows magnetic thickness testing, not so with anodizing which is done on non-magnetic aluminum. Galvanizing and hardcoat anodizing thicknesses may be 10X higher than zinc plating thicknesses or more. Checking coating thickness on rounded surfaces, IDs, threads, and other applications may require different testing equipment.

Regards,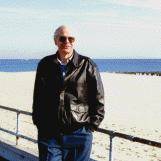 Ted Mooney
, P.E.
Striving to live Aloha
finishing.com - Pine Beach, New Jersey
A. Luke Engineering specializes in hardcoating and anodizing of aluminum. We have been very pleased with the Positectors. They performed the best in our R&R testings at a third of the cost of the more expensive eddy current units. Each of our operators has one to check every load for coating thickness. Unfortunately, they can be a little too convenient. In the years we have been using them, we have dropped more than one into a tank.
Chris Jurey
, Past-President IHAA
Luke Engineering & Mfg. Co. Inc.

Wadsworth, Ohio

---
A. Dear Mr. Chandra:

I have used one of the PosiPens now for several years. It is extremely handy on a plating line, since it looks just like a pencil. I obtained it from DeFelsko, and many platers have decided to get them after seeing my tester work. For a person up on a plating line, who wants to test over metallic surfaces like steel, they are great. Obviously for Aluminum they are useless. Suggest requesting literature from several vendors. Try those who advertise here on Finishing.Com first.
Good luck in your search.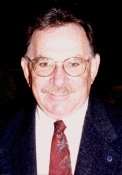 Ed Budman [deceased]
- Pennsylvania
With deep sadness we advise that our good friend Ed passed away Nov. 24, 2018




A. Hi, Mr. Chandra,
I suggest you try some models made by Elektro-Physik Koln. I have purchased many thickness gauges from them and found all of them quite satisfying. Actually they even surprised me that they could manufacture such a vast range of products. Galvanized coatings, anodized coatings, paints, anticorrosive coatings, and many others.
Good luck.
Alex Lee
----
Ed. note: Thanks Chis, Ed, Alex! We appreciate everyone's input, but to the extent possible, please try to speak in terms of technology rather than brands (huh? why?).
---
---
Multiple threads were merged: please forgive repetition, chronology errors, or disrespect towards other postings [they weren't on the same page] :-)
---
---
Q. My quality manager has asked for a method or instrument to measure plating thickness. We have CRS parts finished with zinc+yellow chromate. Any suggestions?
Doug Moyer
- Radford, Virginia
1999
A. I would try the Kocour dropping test first. You drip acid onto the part, counting the drops until the zinc layer is dissolved.
Crude, but effective.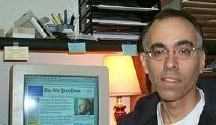 Tom Pullizzi
Falls Township, Pennsylvania
A. Depending on the thickness of the zinc and the accuracy that you require, you may be able to use a magnetic method. Various alternatives exist, from very inexpensive pen-type devices (not very accurate or precise or repeatable) to more precision bench-top units (more expensive). The latter have ASTM standard practices and NIST traceable standards for calibration.
Other methods, such a x-ray fluorescence, metallographic cross sections, etc. are standard methods, but require more $$ to set up and expertise to perform.
I have assumed that you are measuring the zinc plating thickness. The chromate layer is much thinner, of course, and thickness measurement is a different story.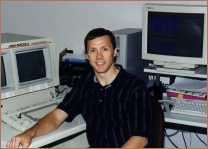 Larry Hanke
Minneapolis, Minnesota
---
---
Q. Dear Sir,
We have the following test meter: Microprocessor coating thickness gauge "Minitest 3001". But we don't have any operating manual for this test meter. On pressing ON button it gives the "E02" code. So we are unable to operate this device. Please help us in this regard. Your early response in this regard will be appreciated.
Regards,
Hazoor B L
[last name deleted for privacy by Editor]
- Pakistan
2002
A. Why have you not contacted Electro-Physik (the manufacturer of the gauge)?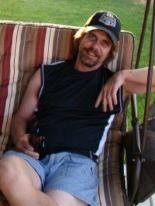 Marc Green
anodizer - Boise, Idaho
---
---
Multiple threads were merged: please forgive repetition, chronology errors, or disrespect towards other postings [they weren't on the same page] :-)
---
---
Q. Can Zinc electroplating thickness be checked with a non-conductive coating thickness gage? If not, any recommendations on a suitable gage.
Jim Pierson
- Urbana, Ohio
2002
A. Theoretically, the non-conductive coating method (eddy current) can be used, but magnetic gauges are easier to calibrate and more accurate (or very inexpensive with less accuracy). Other suitable methods, e.g., coulometric & XRF, are more costly As the Metal Finishing Guidebook article on Control, Analysis, & Testing points out, the conductivity of zinc plating varies with the cyanide, chloride, or alkaline plating solution; hence, the eddy current method requires solution-specific standards.

Magnetic gauges are available as inexpensive 'pencil' (± 15%) and 'banana' (+-5%) style mechanical gauges or as digital meters (± 1 to 3 %).
Ken Vlach [deceased]
- Goleta, California

Finishing.com honored Ken for his countless carefully researched responses. He passed away May 14, 2015.
Rest in peace, Ken. Thank you for your hard work which the finishing world, and we at finishing.com, continue to benefit from.
---
---
Non-destructive plating thickness check on I.D. thread flanks
Q. Hello,
I need help with a measurement issue we are having. My name is Warren Weingartz, I am a mechanical engineer and I work at Delphi in Saginaw, Michigan. I need to know how to check the thickness of zinc plating on the flank of an I.D. thread. I believe I am looking for a eddy current tester, but am not sure. Our met lab says they can tell me the thickness but they will have to cut the parts and destroy them.
We have an issue where parts are galling together. I believe the issue is relative to plating thickness, but I have no way of measuring the thickness without destroying the parts. The supplier of the part has the ability to measure this. They did perform some measurements for us. My technician that was present said they have a eddy current tester with a very small tip that they can place on the I.d. thread flank. They originally measured some parts for us and the plating thickness on the bad parts was less then the good. These were parts that had already been run. The supplier's claim is that the coating was worn off during the rundown and the difference is within normal variation, so I can't make that conclusion. Since then they have been unwilling to help us and measure any more parts. Talk about defensive behavior pointing too guilt.
I would like to confirm that thin plating is in fact the root cause by measuring some parts and then running them to see if they fail. I could try and destructive test batches and then hope the random part I grab is representative, but I would rather measure parts directly if possible. Can anyone help me with how to do this, or direct me to someone who can? I won't be able to purchase some expensive piece of machinery for this job.

Thanks
Warren
Warren Weingartz
2006
- Saginaw, Michigan, USA
A. Hello, Warren,
You may analyze the possibility of taking impressions or casts from the inside of a bare and a plated pipe with something like an epoxy or Bondo [affil link], then take them to an optic profile comparator. You may also try by dissolving the plating with a little muriatic acid [affil link]. You will see how long it takes and where the plate was thinner. Remember that electroplating follows the laws of electricity and never plates uniformly over threads or anything that has corners. Expect large variations in thickness.
Guillermo Marrufo
Monterrey, NL, Mexico
A. Hi Warren -

I think that cutting up a statistically valid number of specimens for met lab thickness analysis is your best choice unfortunately.

I know that thickness varies greatly dependent on exactly where on the thread that you are measuring (peaks versus valleys). Also, I believe that the Eddy Current devices give different readings depending on how you orient them.
Terry Tomt
- Auburn, Washington
A. Have you considered simple Go/No-Go gauges? They will not tell you what the thickness of plate is but will tell you whether you meet the dimensional tolerances as described on your design drawing.
Brian Terry
Aerospace - Yeovil, Somerset, UK
---
---
Q. I want to know how to check whether Zn plating is done or not. If any chemical method is used, in which standard is it described. And one more thing, If a component is passivated after Zinc coating how to remove passivation and then check the coating? Please help, urgent matter.
Pathak Mithilesh
- PUNE, Maharashtra, INDIA
2007
A. Hi Pathak. Because the steel substrate is magnetic and the zinc plating is not, a simple magnetic gauge should indicate that there is plating and how thick it is. Sorry if I am misunderstanding, but no need to remove the chromate conversion coating for magnetic thickness testing.
You will also see on this page now Tom Pullizzi's suggestion of Kocour testing. Good luck.
Regards,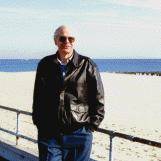 Ted Mooney
, P.E.
Striving to live Aloha
finishing.com - Pine Beach, New Jersey
---
---
Measuring Spring Plating Thickness
Q. Dear Friends,
My Organization procures certain Springs (Torsion spring, wire dia. 1 mm, 10 coils, closely wound without gap) for an automotive interior trim application from an outsourced vendor. The requirement is min. 8 micron of Trivalent Zinc white plating for min 72 hours corrosion resistance to red rust.
We have faced plating problems in recent past -- corrosion found during salt-spray test being the major problem.
I need to know if there is a method for testing the spring plating thickness -- we are facing trouble in determining the same. Is there an accurate testing method for this small spring?
Babu R
Buyer - Chennai, Tamil Nadu, India
2007
A. 8 microns is not much zinc, so you are not going to get much protection.
The main problem is that you will not get any plate at the contact area of the spring wire to each other. No plate = rust.
Preplated wire might help, but I will bet a cup of tea that it will scrape off in many places in the winding operation.
There is a wild outside possibility that a thin electroless nickel might work after winding.
You may have to go to a heat treatable CRES.
James Watts
- Navarre, Florida
Q. Pregalvanized wire is the alternative we are exploring.
When I benchmark with springs used in similar application, they have used Pregalvanized wires.
There must supposedly be no mechanical wearing of plated surface during the spring winding operation. Hence I don't think there is risk.
Babu R
[returning]
Quality - Chennai, TN, India
2007
A. The past processing sequences & procedures aren't clear to me.

Winding precoated wire may result in problems.
To what specification is the precoated wire purchased?
Is this electroplated or hot dip galvanized wire?
If electroplated, the cyanide zinc process generally gives more ductile coatings than do acid chloride or alkaline non-cyanide processes.
Galvanized coatings may be brittle or ductile depending upon processing. Galvanized wire meeting ASTM A641 [affil link] requirements can be tightly wound: A 1 mm diameter wire with a 6.3 micron coating can be closely wound around a 1 mm diameter mandrel; with a 21.4 micron or thicker coating, it can be wound around a 3 mm mandrel. A relatively slow winding rate (not more than 15 turns/minute) is used in the testing, however.

Presumably trivalent means trivalent chromium passivation. It almost certainly needs a supplemental organic coating (e.g., wax) for lubrication during winding and to improve corrosion resistance.
What is the salt test specification and its duration?

Re. thickness (for uniform coatings or for average value): Measure the diameter by micrometer, strip the zinc using inhibited hydrochloric acid, then remeasure. A more accurate method involving weighing of a measured length is given in ASTM A90 [affil link] (which also gives the stripping solution). Density of zinc is 7.14 grams/cm2.
For thickness of non-uniform coatings, microscopy on cut sections is probably best.
For detecting bare spots (exposed iron), ASTM A239 [affil link] gives an immersion test method (although not normally used for wire products).

Investigate the process & specify as necessary. You don't get what you don't pay for.
Ken Vlach
[deceased]
- Goleta, California

Finishing.com honored Ken for his countless carefully researched responses. He passed away May 14, 2015.
Rest in peace, Ken. Thank you for your hard work which the finishing world, and we at finishing.com, continue to benefit from.

Dear Mr. Ken,
Thank you for your detailed response.
The Pregalvanized wire we sourced from a German manufacturer, to spec EN10270-1. The supply we received had the report that it's Redrawn Galvanized type 1. I am not sure if it's hot-dipped galvanized or electroplated.
However, the spring wound with this material was tested by us and it met our Spec of Salt spray resistance of withstanding 48 hrs for White rust and 72 hrs Red rust.

Regards,
Babu
Babu R
[returning]
- Chennai, TN, India
---
---
Q. I want to standardize my plating shop, so that I am working on SOP of plating. Now I stopped at yellow chromate (Zinc cyanide electroplating) station because here I have no standard for thickness/viscosity and I have no method for the measurement of same.

Your valuable and expert guidance will be highly appreciated
Abdul Baseer Siddiqui
Plating Shop Employee - Karachi, Pakistan
August 10, 2011
A. Hi Abdul. I have personally never heard of measuring the thickness/viscosity of the chromate, and I'm not quite sure if we are simply having language difficulties. I think pH, concentration, and temperature (if you're mildly warming it) are better control factors. If you purchase this, get the technical data sheet; if you make-it in-house, get the specs.
Luck & Regards,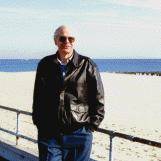 Ted Mooney
, P.E.
Striving to live Aloha
finishing.com - Pine Beach, New Jersey
---
---
Q. Sir, I want to know which of these are the best method to measure plating thickness of Zinc Electroplating.
1. Destructive Type.
2. Non Destructive Type.
Also in Destructive which type is most accurate one.
Thanks & Regards
Kashi Sridhar
- Bangalore, India
April 23, 2012
A. Hi Kashi. We appended your inquiry to a similar thread which may help answer it.
Cross-sectioning is labor intensive and can be done poorly, but it is still the "referee" method that tells us what the "real" thickness is. X-ray fluorescence is very expensive but probably the most versatile and reliable non-destructive method. But let's not keep it abstract, boring, and possibly misleading: instead please tell us the details of your situation :-)
Regards,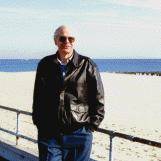 Ted Mooney
, P.E.
Striving to live Aloha
finishing.com - Pine Beach, New Jersey
---
---
Q. We use PosiPen for plating thickness testing which shows thickness 18 to 20 micron. But when the same sample is tested by x-ray testing, it gives only 6 to 8 micron. Why?
Muhammad Khan
- Karachi, Pakistan
January 16, 2013
A. Hi Muhammad. Both devices must be calibrated. You can use microscopic cross sectioning as the referee device if you cannot resolve the discrepancy. Good luck.
Regards,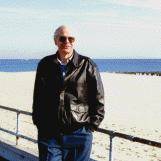 Ted Mooney
, P.E.
Striving to live Aloha
finishing.com - Pine Beach, New Jersey
Q. Dear Sir,

Both are calibrated and also we have tested by Microscopic examination of a cross section but the Posipen result differs from both test whereas Microscopic examination and X-ray test result same. Also please mention factors on which Cyanide Zinc plating thickness depends.

Thanks
Muhammad Khan
[returning]
- Karachi, Pakistan
A. Muhammed,
It seems to me you have your answer on the thickness discrepancies. Is it possible that there are other magnetic sources that are interfering with the PosiPen? It could be just a matter of technique using the PosiPen?

Main conditions that affect plating thicknesses are:
Current Density, time, metal concentration in the bath, bath temperature and pH comes into play most of the time.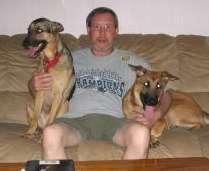 Tim Hamlett, CEF
- West Palm Beach, Florida, USA
---
A. Hi again, Muhammad. You should probably also track amp-hours and do a Faraday's Law calculation of anticipated plating thickness. It may not give you the precise thickness but it is a great reasonableness check, and will probably tell you that your PosiPen readings are impossible.

If the readings are wrong the "operator plus instrument" are, NOT calibrated, despite any calibration efforts you have made :-)
Good luck.

Regards,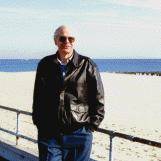 Ted Mooney
, P.E.
Striving to live Aloha
finishing.com - Pine Beach, New Jersey
A. I have done a lot of film thickness measurements over the years and have yet to find a method that will pass a measurement study (aka gauge reliability and repeatability study). Fortunately in my circumstance (measuring paint coating thickness) ways to evade this issue are available.
Ronald Zeeman
Coil coating - Brampton, Ontario, Canada
A. Hi Muhammad,

There a few things that can influence magnetic and eddy current type equipment for measuring thickness. Two of the commonest errors are to measure too close to an edge and to measure on a curved surface when the equipment has not been calibrated on a curved surface.
Brian Terry
Aerospace - Yeovil, Somerset, UK
A. Hi Muhammad,
I have just one line suggestion for you.
TRY DEMAGNETIZING YOUR PARTS before you use a POSI PEN.
All the best.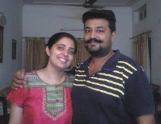 Vikram Dogra
Irusha India - Chandigarh, India


Thanks, Vikram. I'll bet that's exactly the answer!
Regards,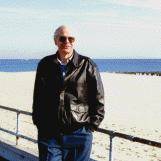 Ted Mooney
, P.E.
Striving to live Aloha
finishing.com - Pine Beach, New Jersey
---
---
Q. What are the thickness checking methods for Zinc Nickel electroplated components, other than XRF?
Rajendra Pawar
Jayvin Industries - Pune, Maharashtra, India
April 16, 2017
Old editions sometimes available from these links on
Abe Books,
Amazon, and
Ebay
Affiliate Links
(finishing.com may earn commission)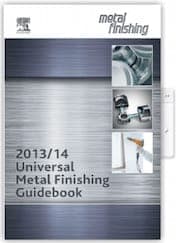 pdf is currently available from academia.edu
A. Hi Rajendra. For a discussion of the possible destructive & non-destructive thickness testing methods, please review the thickness testing chapter of the Metal Finishing Guidebook .
which Ken Vlach suggested.
If you want suggestions for methods most appropriate for your particular application, please tell us your substrate material (magnetic/non-magnetic?, conductive/non-conductive?), the typical thickness (different methods have min. and max. thicknesses which they are appropriate for), and info about the parts and the area to be tested (do you want the minimum thickness on a pinhead sized area, or the average thickness on a flat shape).
Ken has offered the best general answer: try a magnetic gauge if the substrate is magnetic, the thickness is in the 5 to 25 micron range, you can't afford to destroy parts with destructive testing, reasonably sized flat areas will be tested, you want a simple inexpensive device, and a good statistical average thickness will suffice. Good luck!
Regards,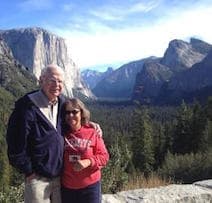 Ted Mooney
, P.E. RET
Striving to live Aloha
finishing.com - Pine Beach, New Jersey
---
---
Removing chromate conversion from zinc for coulometric thickness test
Q. Hello all,
I would like to measure the coating thickness of electroplated zinc over mild steel by coulometry. The equipment manufacturer suggested to remove passivation before measurement. But I don't know how to remove the same. Please advise.
Vikas V S
- Cochin,Kerala, India
October 25, 2017
A. Hi Vikas!

I don't use coulometry, but removing passivation/conversion coating without removing zinc is really difficult.

I would put the part in caustic soda [affil link] 10% until it de-colors and begins to make some bubbles (hydrogen). You rinse it and measure. This method will not remove much zinc and will indeed remove passivation from the plated part.

Regards,
Daniel Montañés
TEL - N FERRARIS - Cañuelas, Buenos Aires, Argentina
A. Years ago (actually decades ago) when I ran the Kocour Drop Test I used to remove yellow chromates with an eraser. For clear chromates I used about the same time and pressure. And long before that, platers used to estimate the coating thickness by putting a plated part in a pickle tank and seeing how long it would take until it stopped generating hydrogen. The Kocour Test is just a more sophisticated version of that test.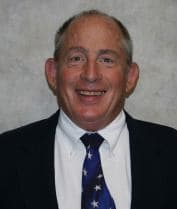 Tom Rochester
CTO - Jackson, Michigan, USA
Plating Systems & Technologies, Inc.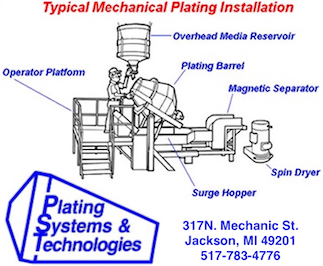 A. Tom's eraser method might not remove 100% of the chromate, I've never done an analysis, but it certainly removes the majority of it quickly & easily while removing no zinc at all. If you must remove all of the chromate, maybe getting most of it off with an eraser before doing Daniel's method is the best approach?

Regards,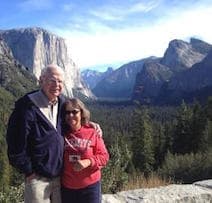 Ted Mooney
, P.E. RET
Striving to live Aloha
finishing.com - Pine Beach, New Jersey
---
---
Testing Alkaline Zinc vs. Acid Zinc with Eddy Current
Q. We have two types of plating lines at our facility: Acid-Chloride Zinc Electroplate lines and one large Alkaline Non-Cyanide Zinc Electroplate production line.

We utilize an eddy current device for measuring zinc thickness on the products plated. When we calibrate our device for measurements we use a conductivity factor of "2" to measure alkaline zinc plated product versus a conductivity factor of "1" for product plated on the acid lines.

I asked internally as to who made the assessment that a conductivity factor of "2" should be used to measure alkaline deposited zinc and I was told that it has to do with how zinc is "laid down" on the substrate that requires this; that being said they could not effectively explain why "2" was the chosen factor.

I don't know if I am being clear enough when I ask this question, but why would one use a conductivity factor of "2" for eddy current measurement of Alkaline deposited zinc instead of "1". Isn't zinc on steel just that...zinc on steel? Does it truly matter what type of plating bath is used in terms of how you measure the deposit?

I hope I am being clear enough for anyone who can help!
Cody Powell
Quality Systems Manager - Reedsburg, Wisconsin, USA
April 24, 2020
A. Hi Cody. I have only book knowledge of this, not hands-on experience, but we appended your inquiry to a thread where Ken Vlach told us that the eddy current conductivity of the different zinc platings do differ (he refers you to the Metal Finishing Guidebook); since you are plating on a magnetic substrate, his advice that a magnetic gauge would probably be a better approach sounds on the money to me :-)
Regards,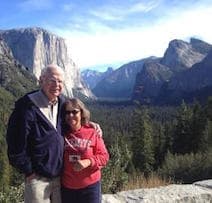 Ted Mooney
, P.E. RET
Striving to live Aloha
finishing.com - Pine Beach, New Jersey
---
---
Can I calibrate magnetic thickness gauge with a standard or must I strip a part?
Q. When measuring the thickness of zinc plating on steel using a magnetic induction gauge, can I calibrate zero on steel provided with gauge or do I need to attempt to remove zinc coating from a part to use as zero?
Bennett Bergquist
- Rupert, Idaho
May 23, 2020
A. A reference standard will give you a close approximation. But if you want to be more accurate use an unplated article for zeroing your instrument. Most platers keep a few unplated articles for this purpose. If those aren't available, you can strip the articles to obtain a reference. BTW be sure there is no residual magnetism in the article.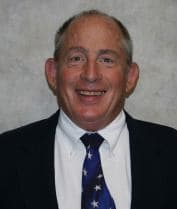 Tom Rochester
CTO - Jackson, Michigan, USA
Plating Systems & Technologies, Inc.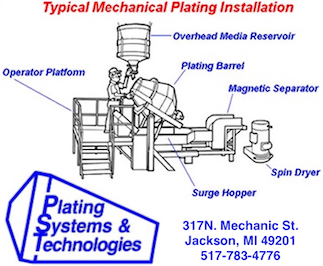 Q. Hi Tom, thank you for your tips. You and someone early in this thread said when doing this type of measuring, to make sure part is demagnetized or has no residual magnetism. If I am measuring a 4 ft long piece of 1" square tubing, how would you suggest removing or checking residual magnetism?
Bennett Bergquist
[returning]
- Rupert, Idaho
A. There are expensive ways to do it. But a simple, pragmatic method is to see it there is enough residual magnetism to move a common paper clip. Hold the article contacting the paper clip and see if you can move it.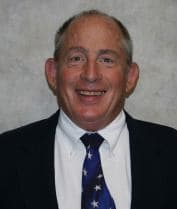 Tom Rochester
CTO - Jackson, Michigan, USA
Plating Systems & Technologies, Inc.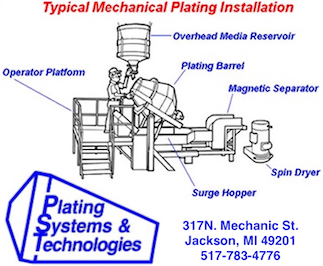 Thanks for the idea Tom,
Paper clip should work for me.
Bennett Bergquist
[returning]
- Rupert, Idaho
---
---
Q. Thickness of chrome plating and anodised plate?
Plan to carry out Cadmium plating with passivation on steel parts. Following AMSQQP416 [affil link] E. Is the coating thickness measurement conducted only after cadmium plating or after both plating and passivation? How do I carry out calibration for the magnetic induction thickness gauge? For example, would the Defelsko thickness standard suffice? Thank you for the assistance.
Nad Al
- Singapore
January 7, 2021
A. Hi Nad. It's probably just typos, but chrome plating and anodizing have nothing to do with your situation. Chromate conversion coating is nothing like chrome plating. Defelsko will tell you how to calibrate their devices but two good things to have on hand for it are an unplated part and a standard.
Luck & Regards,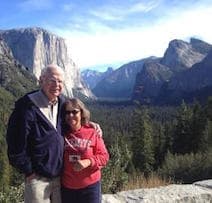 Ted Mooney
, P.E. RET
Striving to live Aloha
finishing.com - Pine Beach, New Jersey
---
---
Q. Is magnetic induction thickness gauge suitable to be used to measure cadmium plating coating on steel parts that undergo chromate passivation after cadmium plating? What type of value will show up on the gauge?

Is magnetic induction thickness gauge not suitable when the steel parts have a nickel strike undercoat before cadmium plating and passivation?

Thank you.
Eddy Li
- Jakarta Indonesia
January 18, 2021
A. Hi Eddy. You have to know what specs you are plating in accord with, and to consult those specs to determine what the thickness requirement and other requirements are, and any info about required testing. But if the specs are silent on your issues, the chromate will not interfere with your measurement; and I would guess that sthe nickel strike, being both magnetic and very thin, should not interfere with it either.
Luck & Regards,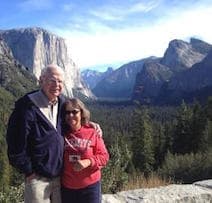 Ted Mooney
, P.E. RET
Striving to live Aloha
finishing.com - Pine Beach, New Jersey
---
---
Q. A question that came up when discussing reading Plating thickness is: why is it difficult to read Nickel thickness through Silver? To get the best reading we plate the Nickel, do thickness readings, then plate the silver and check the silver thickness? Thanks for any insight, I just got into the plating world and am still learning.
Stephanie Witt
- Milwaukee, Wisconsin
November 11, 2021
Old editions sometimes available from these links on
Abe Books,
Amazon, and
Ebay
Affiliate Links
(finishing.com may earn commission)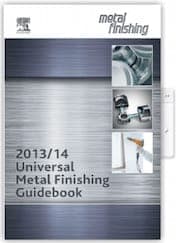 pdf is currently available from academia.edu
A. Hi Stephanie. There are many different methods and different types of measurement equipment available to measure plating thicknesses including:

• using a micrometer before and after,
• magnetic thickness gauges (measure a magnetic coating on a non-magnetic substrate and vice versa,
• hall effect thickness gauges (which look rather like electronic magnetic gauges but can measure thickness when neither substrate nor plating are magnetic),
• coulometric (destructive) measurements where you time how much acid or how much time is needed to eat through the plating,
• x-ray fluorescence devices which emit radiation which excites the plating and the fluorescence pattern is measured (these are much more expensive and sophisticated than the previous methods),
• beta backscatter devices which are less costly and simpler that x-ray fluorescence but can have the limitation of backscatter interferences depending on the substrate and the platings,
• cutting through the component and doing a microsection that you look at through a microscope.
Probably the first thing you will want to learn about this is what type of thickness gauge or measurement device you are using ... then it may be possible to determine if/why you must measure the nickel coating thickness first. You can download The Metal Finishing Guidebook which has three chapters on thickness testing to give you a thorough introduction.
Luck & Regards,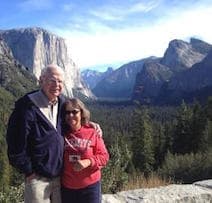 Ted Mooney
, P.E. RET
Striving to live Aloha
finishing.com - Pine Beach, New Jersey
---