Education, Aloha, & Fun
A roundtable with 60,000 topics and a seat for you
topic 18029 p.6
Problems in White phenyl Manufacturing
---
< Prev. page (You're on the last page of this topic)
Skip to newest posting

---
Approvals & Certificates for White phenyl
July 6, 2016
Q. I am a manufacturer of White phenyl in Chennai, Tamil nadu, India. What are the quality and standard certificates I can get for my product? I wish to establish a brand image by getting quality certificates and approvals. Who should I approach and how shall I apply? What are protocols to be followed? I am grateful to your help.
MANIVANNAN RAJAGOPAL
Cleaning Chemical Manufacturer - Chennai, Tamilnadu, India
---
---
October 17, 2016
! Nowadays white Phenyl is being made with transparent base mixed with perfume as per like and dilute with water 1:20.

It is stable white Phenyl with pure milk white color and can stored for long without any separation.
Manoj Kumar
- Visakhapatnam, Andhra Pradesh
---
---
March 9, 2017
Q. Please tell me how to increase the viscosity of w. phenyl without decreasing the quantity of water .
ashwini kumar
- Patna, Bihar, India
---
---
June 27, 2017
Q. May I know what is the chemical used to bring the white colour in phenol.
Pari vallal
bannari amman colours - Coimbatore,Tamil nadu,India
---
---
September 23, 2017
Q. Hi everybody.
I am facing a problem with white phenyl that when I store it in a bottle then it produces gas. Any solution for that?
Amit kumar
- delhi india
---
---
October 10, 2017
Q. Hello, I am trying to make white phenyl without using TRO, is it possible?

So I am from Indonesia and I can't find emulsifier as mentioned by most of you like Alfox 200, or even TRO.

Can you help? As I have been using NP-9 or nonylphenol ethoxylate as my emulsifier or their market name known as Tergitol

Please do help as I want my product uses mainly Citronella oil, Pine oil. Please please. Need a good formulation to at least 4L product.
Ryan audwinto
- Pekanbaru, riau, indobesia
---
---
December 14, 2017
Q. I am a small manufacturer of phenyl but nowadays I am facing a problem of "What dilution I have in my phenyle?" and I don't even know about it because I am just mixing Concentrated phenyle with water & Selling it, Please help me in understanding what is the meaning & how can I check "DILUTION"?
sharad VAIDHYA
- Bhopal, Madhya Pradesh
---
A. Hi Sharad. Dilution is the opposite of concentration. If you are mixing one part of concentrated phenyle with 9 parts of water, you have diluted it 9 to 1 and its concentration is 1 part in 10 or 10%.
Regards,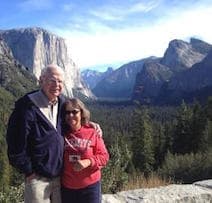 Ted Mooney, P.E. RET
finishing.com - Pine Beach, New Jersey
Aloha -- an idea worth spreading
---
---
December 14, 2017
Q. Sir,
give us some detail info about how much & how to make thick material of White Phenol.
Thanks
Waiting For your early response.
Shekhar Eknath Joshi
Raj Chemical Works - DHULE Maharashtra India
---
---
January 24, 2018
Q. In a training program for students, black phenyl was made; but after adding to water, white emulsion was not thick and oil separated. The pH was 7 and Specific gravity 1.1. What can be the reason and how can we correct it ?
Vijay Kothiwale
- Vadodara, Gujarat, India
---
January 2018

Hi Vijay. There were countless unanswered questions on this topic before yours was posted. Maybe a good exercise for your students would be to try to answer one or more of them? Good luck.
Regards,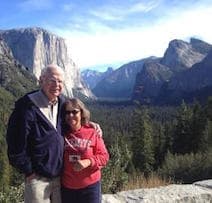 Ted Mooney, P.E. RET
finishing.com - Pine Beach, New Jersey
Aloha -- an idea worth spreading
---
March 4, 2018
ACRONYMS:

SLES = Sodium Laureth Sulfate
A. For better emulsion of white phenyle use pine oil, SLES, Alphox 200 and citronella oil. This formula will help to make better emulsion.
Himmat singh shekhawat
Bhagwati chemicals - jaipur, Rajasthan
---
---
March 12, 2018
Q. Dear sir
We want to manufacture pine oil type white water colour white phenyl concentrate.
Please help us.
Vinod valecha
Krishna chemical - Udaipur Rajasthan India
---
March 2018

Hi Vinod. Himmat just finished answering that question. Readers, please post your followup questions in terms of what has already been said. Simply starting over with a general open-ended question 16 years and 150 postings later won't move things forward :-)
Regards,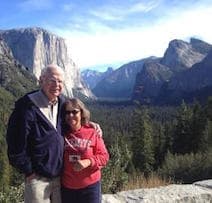 Ted Mooney, P.E. RET
finishing.com - Pine Beach, New Jersey
Aloha -- an idea worth spreading
---
---
April 23, 2018
Q. How to make a phenyl that whitens the water?
Rushiraj Pandya
- Mumbai, Maharashtra, India
---
---
May 3, 2018
Q. Hi everyone I am from Nagpur, I have started white phenyl manufacturing. In starting I was making good quality phenyl.
I was making phenyl in two formulas, one with pine oil and emulsifier, and second pine oil and TRO and alfox 200.
I was not facing any problems but after a little gap I faced a problem making white phenyl: when I add water in concentrate then it was fading like milk fade; then I used to shake and afterwards it diluted. But when I made big qty in plastic container of 20 ltr, and filled in 5 ltr can and after some time (approx. a month_ it was separating like water and some other and colour with light. What should I check on?
And if pine or emulsifier is expired what should I do? Hope you will help.
Rupesh keswani
Rich - Nagpur maharashtra India / indian
----
Ed. note: While awaiting help, try to answer one or two of the open questions please!
---
June 11, 2018
A. Many here suggest TRO (sulphonated castor oil) or castor oil along with Pine oil for making White Phenyl. I really do not know why. Phenyl is based on Pine oil and is an oil-in-water emulsion. The oil needs to be well emulsified and added slowly into RO treated water. Choice of emulsifier does the trick. Synthetic non-ionic thickeners are used to increase the viscosity. The ideal end pH is between 5.5 and 6.5 and the emulsion will be stable for many months without any separation.
SS KUMAR
Manufacturer of high quality home cleaning products - Kolkata India
---
June 27, 2018
A. Use detergent grade CMC for thickening of white phenyl.
nilesh gupta
- raipur , chhatisgarh ,india
---
---
July 17, 2018
Q. Which is a better option, adding water to phenyl concentrate or adding phenyl concentrate to water?
Mihir Shah
Shree Kumud Enterprise - Vapi, Gujarat, INDIA
---
---
July 30, 2018
Q. I have one problem about manufacturing process.
I have to reduce cost of concentrate. Now cost of 1 ltr = 190rs in my process but other manufacturer cost is 1 ltr=130.
Can you tell me cost reducing formula?
My formula is now for 1 ltr concentrate
1) pine oil 22 percent is 750 gram.
2) emulsifier is 125 gram
3) alfox 200 is 125 gram.
4) TRO is 30 gram.
5) perfume is 50 grams for one ltr concentrate.
Vaibhav w nirmal
- Amravati ,Maharashtra,India
---
---
September 8, 2018
Q. Sir We are manufacturing of white phenyl with pine oil, IGFSUR 5275 PE and Alphox 200. but product are start separation in two layer with week, kindly advise us where is problem.

Thanks
Praddumn Chaubey
- Biratnagar Nepal
---
---
Perfume suggestions
September 6, 2018
Q. sir please tell me witch type perfume used in white or colour phenyl -- water soluble or oil base.

And which type used colour in cleaner.
roshan saiyed
- surat, gujarat,india
---
---
September 23, 2018
Q. Dear sir I want to know stable formulations of toilet cleaner, liquid soap for hand wash, and liquid soap for body wash, white phenyl, floor cleaner, tile cleaner, marble cleaner, glass cleaner which will be stable for a year long without any problem.

Please anybody suggest me a book of formulation of cleaning product, cosmetics extra.

Please anybody refer me a proper trainer of science background technical background in West Bengal Kolkata India ok cleaning chemical product and cosmetics.
Aditya Basu
Adi - Basirhat, West Bengal, India.
---
---
October 19, 2018
Q. I am Amit Das and I am manufacturing white phenyl for some years by now.
I have so far tried various formulas to make white phenyl thick but I always find some kind of ring formation onto the neck of the bottle. It looks like the oil or fat deposits on the top after adding the top. What is the solution?
Amit Das
- Burdwan West bengal, India
---
October 2018
A. Hi Amit. While awaiting replies, please try to help one of the people standing in line in front of you. Since you have been manufacturing white phenyl for years, I'm sure they would greatly appreciate your help! Good luck.
READERS:
- If you are willing to post an answer, please do!
- If you have a very explicit follow-up question in response to answer here, please address the poster and go for it!
- But after 16 years and 100+ postings, it really makes no sense to re-post questions that are already answered here, or to ask vague, repetitive, general, abstract questions; sorry, but we can't acknowledge them.
Regards,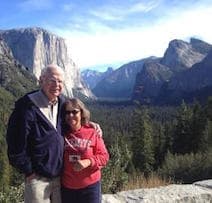 Ted Mooney, P.E. RET
finishing.com - Pine Beach, New Jersey
Aloha -- an idea worth spreading
---
---
About licensing for white floor cleaner
September 8, 2019
Q. ABOUT LICENSING FOR WHITE FLOOR CLEANER. I PURCHASE CONCENTRATE. I AM BOTTLING & MIXING WATER & MARKETING IT IN MY OWN BRAND NAME.
WHAT IS THE LEGAL PROCEDURE?
PRABIR MAZUMDER
- KOLKATA, WEST BENGAL. INDIA
---
---
July 31, 2019
Q. In my country, pine oil is available in 65% concentration. While making phenyl concentrate, I have been asked to use 22% concentration of pine oil. Can someone help me and share the knowledge about how to dilute pine oil to bring it to concentration of 22% ?
Mehmood Ali
Chemical Distributor - Sargodha, Punjab, Pakistan
---
May 7, 2020
A. Look this problem arises due to non-equal use of emulsifier and pine oil. You need to use exact composition of ingredients. Using TRO and Pine oil in appropriate ratio will solve your issue. Formulation is here:
formulations.auchemicals.com/formulations/formulation-of-white-phenyl-pine-oil-disinfectant/
Josh Phillips
CEO APEX United Chemicals - Lahore, Pakistan
----
Ed. note: 1 part TRO to 1/2 parts Pine Oil per postings above.