Live! From beautiful Pine Beach New Jersey: Welcome to the world's most popular metal finishing website
topic 15017
Help with sulfate concentration in a chrome plating bath
A discussion started in 2002 but continuing through 2018
2002
Q. We have been having problems lowering our Sulfate concentration in our chrome plating bath. I have analyzed the bath and determined that the concentration is .14 oz/gal (I know I hate standard too). We have added a total of 1 3/4 lbs of Barium Carbonate and my analysis still shows no change in sulfate. I KNOW that barium precipitates sulfate rapidly so I don't know what the problem could be. If you have any suggestions please feel free to share them.
Thank you,
Hope Bearbower
- Las Vegas, Nevada
---
2002
A. Assuming this is a conventional 100:1 bath, why is 0.14 oz/gal too high? It sounds too low.
Ted Mooney, P.E.
finishing.com
Pine Beach, New Jersey
Striving to live "Aloha"
---
2002
A. What is the volume of the chrome tank? Are you using the centrifuge method for analysis? Are you having a problem with the deposit, poor throwing power? How many mm of coverage do you have in a 267 ml Hull Cell panel plated at 5 amperes for 3 minutes?
Tom Pullizzi
Falls Township, Pennsylvania
---
TUTORIAL FOR NEWBIES: You will observe a bit of confusion here about "what kind of catalyst". For an understanding of the various catalysts for chrome plating, please see letter 35184, "FAQ: Chrome Plating Catalysts".


2002
Q. Our tank is 830 gal. our ratio is 224:1. I am getting 55 mm of coverage in the hull cell at 5 amps. I had them add 2000 mls of fluoride catalyst and it seems to have fixed the problem but it is too soon to be sure.
P.S. What is this about a 100:1 ratio. I have heard this a couple times, but on all of the spec sheets that I have seen for chrome tanks it says the ratio should be around 170-230:1? Is this wrong?
Thank you,
Hope Bearbower
[returning]
- Las Vegas, Nevada
---
2002
A. I thought that you were using a conventional bath when you said you hated standard, I thought this was what you meant, (without other catalysts like fluoride), 100:1 is correct. With fluoride catalyst in a mixed catalyst bath, the 200:1 ratio for sulfate is usually correct.
55 mm coverage is marginal, I like to see 70 mm. Why would you add fluoride, but try to remove sulfate to cure the same problem? They are both catalysts and too much of each would tend to reduce throwing power. What problem were you trying to solve? I don't know why the barium did not work, filter your sample next time.
Tom Pullizzi
Falls Township, Pennsylvania
---
2002
A. The precipitation of sulfate with barium is not as quick as you think. Because the solution has a lot of chromium and relatively only a little sulfate, the first precipitate will be of barium chromate and only with time (in lab it will take at least an hour) it will create the barium sulfate. So you cannot add the barium carbonate mix and recheck the result right away.
If you use a centrifuge for the analysis, you MUST filter the solution prior to the analysis (even prior to the first analysis prior to the addition of the barium). The reason for it is that the solution contains lead chromate which might precipitate when the centrifuge is used.
Sara Michaeli
chemical process supplier
Tel-Aviv, Israel
---
2002
A. Listen to Sara, she has it right. What is your procedure for sulfate analysis? There are a number of things that can go wrong, not filtering your solution is only one. As a rule I give Barium 8 hours to do it's thing, only then will I re-sample.
Steve Delaney
- Ontario, Canada
---
2003
A. Make sure that you stir up the sludge in the bottom of the tank. I use a one foot stainless steel disc, stainless welded to a stainless pipe. Do this every morning of use, and every thousand amp hours, to ensure even solution uniformity, better absorption of sulphate and a true Hull Cell test. Works for me!
Mark Gunn
- NSW, Australia
---
September 18, 2018
A. Hope,
are you talking about hard chrome or decorative hexavalent chrome? If you have hard chrome, chromic acid-sulfate ratio 100:1; if it is decorative chrome ratio 200:1 ,+/- 5 %. After you add barium, you have to wait at least 12 hrs. because chemical reaction is very slow. If you analyze sulfate very quick you get wrong reading and more confusion.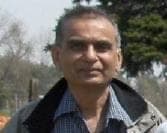 Popat Patel
Beacon Park Finishing LLC - Roseville, Michigan
---
---
2005
Q. Barium chromate is yellow in colour due to the chromium. Barium chromate precipitates sulfate as a barium sulfate. I want to determine sulfate concentration using barium chromate. But I do not know solubility of barium chromate and how long it will take to precipitate sulfate as a barium sulfate at room temperature?
Patel Rahul P
University of Tasmania - Hobart, Tasmania, Australia
---
August 26, 2008
Q. We are trying to find a technical data sheet or procedure on determination of sulfate in chrome tank (HEEF-25).
Any assistance is appreciated.
Joe Faitak
Quality Manager - Warsaw, Indiana
---
---
June 12, 2012
Q. I want to know how can I increase the throwing power of decorative chrome bath, and how can I eliminate the chrome burning at HCD areas and corners?
Nadeem Shahid
- Pakistan
---
June 13, 2012
A. Hi Nadeem.
Chrome plating has notoriously poor throwing power, and as far as I know there is no way to increase it, although the wrong ratio can decrease it. So get your ratios correct, as described by Sara et al, and check the throwing power as described by Tom.
You can decrease burning at corners and HCD areas by equipping your racks with "thiefs" or "robbers" that absorb the excess current.
Another alternative, if acceptable, would be to convert to a proprietary trivalent chrome plating bath for better throwing power. Good luck.
Regards,
Ted Mooney, P.E.
finishing.com
Pine Beach, New Jersey
Striving to live "Aloha"
---
June 20, 2012
Q. Please explain what are thiefs and robbers that are equipped in the chrome rack to absorb the excess current and purpose is to reduce the burning of chrome at HCD areas.
Nadeem Shahid
[returning]
Student - Lahore, Punjab, Pakistan
---
June 20, 2012
A. Hi Nadeem.
Chrome plating is an electrochemical process whereby current causes chromium to be reduced from hexavalent ions to metal, and the current essentially follows the "path of least resistance". So too much current can flow to corners and exterior edges, causing burning. A thief or robber is a piece of scrap metal that is connected to the cathode (it can be part of the rack) and placed close to those corners and edges to absorb some of the current that is flowing to that area. The thief is later stripped or replaced.
Regards,
Ted Mooney, P.E.
finishing.com
Pine Beach, New Jersey
Striving to live "Aloha"
---
---
June 12, 2014
Q. I want to increase the blueness in chrome plating but I am unable to do so. Please help. Also tell me what ratio should be maintained, I mean what is the ratio of chrome oxide and sulphate ... and how many kinds of sulphate can be used? Please mention their names also.
mohd malik
- aligarh,up,india
---
June 2014
A. Hi cousin Malik. I have never heard of such a thing myself. To my eye, chrome plating from a decorative hexavalent chrome plating bath is always exactly the same color. Maybe a highly experienced chrome plater will disagree with me.
But you are posting abstract questions instead of telling us your own situation which leaves me wondering if, for example, you are trying to plate chrome onto nickel. Because in that case nickel is indeed 'yellowish' and lack of a 'bluish' color means no chrome is being deposited, which might well be the case if the ratio you ask about is wrong.
The formulation of a conventional (Sergeant) hexavalent chromium plating bath is simple: about 28-32 oz./gal of chromic acid, and exactly 1/100th as much sulfuric acid.
Luck and Regards,
Ted Mooney, P.E.
finishing.com
Pine Beach, New Jersey
Striving to live "Aloha"
---
---
August 14, 2018
Q. Hello everyone.
I am facing problem in chrome tank. Recently I prepared the new chrome bath with the ratio of 250 g/ltr chromic acid; the problem is H2SO4 it should be 2.5 g/ltr mistakenly it got 5 g/ltr. To go back to my original value I precipitated the chrome solution with barium carbonate for 12 hrs. Even after 12 hours of waiting the result is a slight change from 5 g/ltr: it's gone down to 4.7 g/ltr

Note tank capacity 915 ltr.
yaseen khan
flexible packing industries - HYDERABAD INDIA
---
September 11, 2018
? Yasseen,
How much barium carbonate did you put into your 915 liters chrome tank to reduce 5 g/l of sulfate to 2.5 g/l?
Cheah Sin Kooi
(ed note: aka our frequent helper SK Cheah)
- Georgetown , Penang , Malaysia
---
---
Chromium Plating Catalyst Ratio
September 11, 2018
Q. Regarding hexavalent chromium bath: We all know that this type of bath needs a catalyst present in order to form a deposit. In its simplest form it is sulphur alone, at typically 100 : 1 ratio with chromium trioxide (and D.I. water). Also typically, the sulphur is introduced into the bath by way of sulphuric acid.

Since sulphuric acid is not 100% sulphur; 1 molar mass of sulphuric acid is 98.1g, of which only 32.1g is sulphur - the rest being hydrogen and oxygen (please correct me if I'm wrong on this).
So, does the 100:1 ratio refer to the sulphur content alone of the sulphuric acid added to the bath, or does it refer to the total mass of the sulphuric acid added.

In the former case the mass of sulphuric added to the bath would have to be close to 33:1 to achieve a 100:1 chromic to sulphur ratio, whereas in the latter case it would just be by mass 100 parts chromic to 1 part sulphuric acid.

Can anyone verify which out of the two it is please - it is a lot easier to add more acid later than try to remove it with barium carbonate or whatever.

Thanks and Regards,
Nigel Smith
Vehicle restorer as a hobby. - Birmingham, West Midlands, England
---
September 2018
A. Hi Nigel; it's actually not exactly either. The 100:1 ratio is Chromic acid to Sulfate, H2CrO4 to SO4-2. The ratio is important but it's not written in the stars to six digit precision. According to Guffie, people historically used 54 oz/gal of Chromic acid, which made the desired amount of sulfate 0.54 oz, which worked. The weight of the hydrogen is fairly insignificant in the formula -- so you wouldn't be far off if you calculated based on H2SO4 instead of SO4-2 ... but you would be way off if you calculated the ratio based on S+6
Regards,
Ted Mooney, P.E. RET
finishing.com
Pine Beach, New Jersey
Striving to live "Aloha"
---
September 13, 2018

Hello Ted, thanks for verifying the specifics with the catalyst ratio with your reply.

Cheers,
Nigel
Nigel Smith
[returning]
- Birmingham, West Midlands, England


If you have a question in mind which seems off topic, please Search the Site