Where the world gathers for
plating, anodizing, & finishing Q&As since 1989
Analyze Chrome Plating Bath; Determine Sulfates
-----
June 4, 2022
Q. Sir,
As I joined newly a chrome plant,
Please provide me the link or something by which I can check concentration of Cr2O4 and H2SO4 and how to set current density in bath and maintain smooth working of process
Anil Chauhan
Employee - Dammam, Saudi Arabia
---
June 2022
A. Hi Anil. We appended your inquiry to one of our threads on the subject.
Current density is more difficult. Never less that 1 Amp per square inch, usually 50 to 100% more, although even higher in some cases.

How to "maintain smooth working of process" is the subject of large books, it's not something that can be fully dispatched here ... but give an example of a single problem and readers will be able to tell you how to avoid it :-)
Luck & Regards,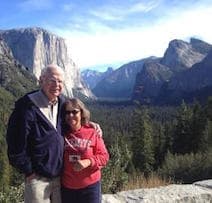 Ted Mooney
, P.E. RET
Striving to live Aloha
finishing.com - Pine Beach, New Jersey
---
---
---
Closely related historical posts, oldest first ...
2004
Q. Dear Sirs,
We would really appreciate if you could help us on the following problem which we are facing in our labs ( Hellenic Aerospace Industry - Physical Science Labs):
In our labs we have to determine Sulfuric Acid in Chromium plating bath.The limits for Chromic Acid in the bath is 225-270 gr/l and for Sulfuric Acid is 2.25-2.70 gr/l (a very small concentration range of 2.70 - 2.25 = 0.45 g/l) . We tried two methods for the determination of Sulfuric Acid in the solution but taking into account the very small limits range of Sulfuric Acid in the solution and the time the methods need, we are not satisfied by the results of both methods
More specifically:
A. The first (titration) method is as follows:
a. 10 ml sample.
b. Reduction of hexavalent Chromium of the solution to trivalent with 10 ml Hydrochloric acid conc., 15 ml Acetic Acid and 20 ml Ethanol.
c. Precipitation of sulfates using 15 ml of Barium Chloride.
d. Isolation of the precipitate by the centrifuge method.
e. Boiling of precipitate with exact quantity of 0.1 M EDTA and Ammonium Hydroxide (During boiling the precipitate is dissolved and Barium reacts with a part of EDTA.
f. Titration of the excess of EDTA (the EDTA which did not react with Barium) with 0.1 M Magnesium Chloride.
g. The formula used is : Sulfuric Acid g/l= 0.98 x 20 ml consumed x M MgCl2 / 0.1.
In above method (A), a difference of 0.1 ml of 0.1 Magnesium Chloride (titrant) results in a deviation of result equal to 0.1 gr/l Sulfuric Acid (that is, a very high deviation of approximately 22% in comparison with the very small limits range of 0.45 g/l of Sulfuric Acid).
B. The second (weighing) method is as follows:
Steps a ,b and c are the same as above.
d. The precipitate is collected on a Whatman N 42 filter , is ignited in a tared crucible at 815 °C and is weighed.
In above method (B) we face the difficulty to clean up the filter from the Chromium during filtration. Additionally a small difference of 0.002 gr in weighing gives a deviation of result equal to 0.084 gr/l of Sulfuric Acid ( that is, again a very high deviation of approximately 19% in comparison with the very small limits range of 0.45 g/l of Sulfuric Acid).
We tried to perform above analyses using a higher quantity of sample to eliminate the error, but we faced difficulty during the reduction of Chromium due to rapid expansion (explosion) of the solution during the reaction.
Here are our questions:
1. Have you any suggestions for the improvement of our methods?
2. Can you suggest other, more accurate method(s), for the above determination?
3. If not, do you believe that above deviations are inevitable, are common to any laboratory and there is no other way to decrease the above mentioned deviations. In this case isn't it strange to ask for results that lie in such a small limits range?
Angela Nikolaou
aerospace - Tanagra, Viotia, Greece
---
(You're unlikely to find this book for sale ... but a few copies are in select libraries)

"Chrome Plating Simplified"
by Clarence H. Peger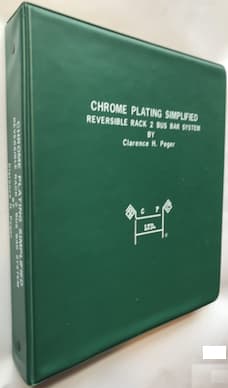 from Abe Books
or

Affiliate Link
(your purchases make finishing.com possible)
2004




A. I think that you have set your limits tighter than necessary. Chrome is constantly depleting with plating. Sulfate is only lost to drag out, so the ratio is constantly changing throughout the day.

The Kocour centrifuge method is fairly quick, simple, reasonably repeatable and more than accurate for chrome plating needs. Use the electric centrifuge and not the hand one. If you like, you can do a correlation of the centrifuge method and your lab method as well as samples from reagent grade materials to establish a correction factor if you really think that it is required. My centrifuge tubes were calibrated in oz rather than grams. They may offer one in grams, but if not it is a very simple conversion. I am a chemist and truly appreciated this adequate method.

James Watts




- Navarre, Florida





---

2004




A. My method of choice would be (b). That's the standard accepted method. I do not know that barium sulfate would completely dissolve even in a solution containing EDTA, as it is notoriously insoluble in just about anything. If you are determined to avoid the gravimetric method, it might work to fuse the recovered barium sulfate with sodium carbonate / washing soda [affil. link to info/product on Amazon], dissolve the melt in dilute nitric acid, then adjust the pH to about 10 with ammonium hydroxide. The EDTA could then be added, then titrated away with your standard magnesium solution.

If I were you, I would just do the gravimetry. The boiling over you describe can be avoided by adding the ethanol slowly to the mixture, and heating it gradually. And, it is not necessary to ignite the precipitate. It is good enough to filter it with a Gooch crucible and glass filter mat and dry it at 105 °C.




Dave Wichern




Consultant - The Bronx, New York




---
2004




A. A quick and easy way to measure sulfate is precipitation with barium chloride, then centrifuge and measure volume of precipitate. Kocour company makes a centrifuge and graduated tubes for this purpose. it is quite accurate.




Jeffrey Holmes, CEF




Spartanburg, South Carolina





---

2004




A. GO FOR IC TECHNIQUES IT CAN DETERMINE SULFATES TO ppm levels. Otherwise the techniques you use are the ones commonly used in industry. TRY KOCOUR sulfate testing kits .




Vikram Dogra




Irusha India - Chandigarh, India





---

2004




A. 1. The deviation is not much of a problem. There is little or no difference in performance of the chromium plating solution with the small error in the analysis. To do a simple analysis, Kokour Co. provides a Kit that includes a centrifuge that runs at a specified RPM The procedure is simple and quick and may even be more precise than the ones you have mentioned. Sulfate is precipitated by a barium salt in a centrifuge tube with a small diameter tip that is calibrated. Simply read the number after centrifuging.




Don Baudrand




Consultant - Poulsbo, Washington


(Don is co-author of "Plating on Plastics" [affil link to the book on: Amazon or AbeBooks ])


---
2004
Q. Thank you all very much for responding. Here are some very questions and comments
1. Could I have some info as concerns the supply of the Kocour Kit? Could you describe briefly, what the kit consists of. Is any "Kocour solution" included in the kit and what is it exactly?
2. Have in mind that the hexavalent Chrome must be reduced to trivalent, otherwise insoluble Barium Chromate would form along with the sulfate.
3. The sulfate limits are really tight, but this is because of our clients' specifications.
4. Do you think that the 19-20% deviation in the sulfate determination is a small one?
4. The precipitate has to be ignited at 600 °C because it holds water strongly, as it is suggested in the "Electroplaters' Process Control Handbook" [affil. link to book on Amazon], edited by Gardner Foulke.
Thanks again,
Angela
Angela Nikolaou
[returning]
aerospace - Tanagra, Viotia, Greece
---
2004




A. The kit comes with 2 solutions, the centrifuge of choice and special centrifuge vials.You can get the desired information from Kocour or your plating supply vendor.

As far as the accuracy of the kit, I will hazard a guess that over 95% of chrome platers use that method as it is sufficiently accurate to maintain a 100:1 plating solution.As I said in my first post, the ratio is constantly changing and it is the ratio that is important.

James Watts




- Navarre, Florida





---

2004




Q. Hi again, Please give me the address, web site, fax and/or e-mail of Kocour company, to come in contact with. I tried the web site www.kocour.com [but it didn't work].

Thanks,

Angela Nikolaou

[returning]




aerospace - Tanagra, Viotia, Greece





Their URL is www.kocournet.com, Angela.
Update Dec. 2019: That link doesn't work any more either. Please remind them that lacking presence on the world's most popular finishing website, and making you wait until their competitors get around to providing you their updated contact info makes things hard for you :-)
---
2004
A. If you use the Kocour method and want very accurate results, you will want to calibrate the tubes yourself against a prepared 100:1 chromic/sulfate standard. You will find that you will need to apply your own correction factor to most tubes. Repeat the calibration every three months on each tube. This will account for interior scratches that tend to occur with use and cleaning.

Jon Barrows
, MSF, EHSSC
GOAD Company

Independence, Missouri
---
---
2005
Q. Dear all
I've heard that there is a centrifuge method for determining sulfate concentration in chrome plating solution. However, I don't know how it works and what shall I do. I'll be grateful if anybody could advise.

Regards,
Sani
[last name deleted for privacy by Editor]
- London, UK
---
---
To minimize searching & thrashing, multiple threads were merged; please forgive repetition, chronology errors, or disrespect of other responses (they probably weren't there) :-)
---
---
2004
Q. We are having Chrome plating plant, for which we measure the temperature and the density of the bath to control the process. However we wish to do a monthly analysis of the bath to ensure everything is OK. Please let us know what the elements to be checked and the method of analysis.
Regards,
GEORGE ABRAHAM
CHROME PLATING - KUWAIT
---
2004
A. George,
I hope you have a excellent supplier for your hard chrome solution. The people here at this forum can't not give you the right answer for your hard chrome supplier:). But I like to get a analysis of this, trivalent chrome, sulfuric acid ratio to chrome, iron, copper, and if you use a SRHS Chrome the content's of fluoric silicate.
Regards,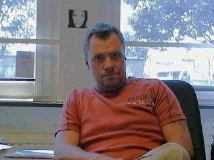 Anders Sundman
4th Generation Surface Engineering
Consultant - Arvika,
Sweden
---
2004
A. Dear GEORGE ABRAHAM,
You must weekly not monthly make a chemical analysis for your tank and add the chemical compounds if the tank needs that . In chemical analysis you must check chromic acid content and sulfuric acid content and the ratio between chromic acid and sulfuric acid . About the method of chemical analysis you can ask your chemical suppler to give you the data sheet . Also you can daily check the (Be) baumé (it is hygrometer scale for density) for the solution in the tank and compare it to the standard point.
Aly Gomaa
- Cairo, Egypt
---
2004
A. Dear George,
You must check chromic and sulfuric acid content, baumé, trivalent chrome and most common impurities (iron, copper, zinc,etc.).
Regards
Christos Sigalas
- Athens, Greece
---
---
Quick Analysis of Chrome Bath
2007
Q. Is there a procedure available for checking Cr +6, Cr + 3 in chrome bath using spectrophotometer? What is the wave length at which one can detect Chrome?
Kaushik Magiawala
plating shop employee - Gandhinagar, India
---
2007
A. You may want to get the book "Colorimetric Analysis of Metal Finishing & Metal Working Solutions & Effluents" [affil. link to book on Amazon] by Aubrey Knowles that will describe various methods. If not, you can try a simple direct method with hex chrome at 370 nm and tri chrome at 640 nm. Dissolved iron will likely interfere with the hex chrome measurement, but it may be accurate enough for your purposes.

Jon Barrows
, MSF, EHSSC
GOAD Company

Independence, Missouri
---
May 19, 2009
A. The Kocour test is easy and very accurate. Repeatable if you follow the steps accurately. I personally have used it 16 years off and on as they had some others testing the baths over the years. Our company has used it for 20 something years and our tanks stay optimum.
I put the entire testing process on my site, here is the link. Hope it helps:
rodneystephens316.webs.com
Rodney Stephens
industrial plating - Anniston, Alabama
----
Ed. note: Sorry readers, that link is broken :-(

Most links break in a few months or years, making them difficult to maintain across our quarter million postings. If you provide a link, please give title & author or other info so we have a fighting chance to fix broken links. But we urge you to put your stuff directly here (we have all the room in the world) rather than at a link that will almost surely soon fail :-)
We thank Rodney for his input, but we heard the librarian whisper that he's on her "naughty" list for ripping out and swallowing a page of this reference work :-)
---
---
<- Ed. note: No abstract
questions please!
Please tell us YOUR
situation. What? Huh?
June 2, 2010
Q. Can anyone can send the procedure for solution analysis of chrome.

I would like to check - Chromic acid, sulphate, iron value.
Ramesh VS
employee - Chennai, Tamil Nadu, India
---
---
July 4, 2021
Q. I determine the concentration of sulfuric acid in chromium bath using a centrifuge using HCl and barium chloride 20% .
I need another way to determine the concentration of sulfuric acid in chromium bath other than centrifuge.

Thanks in advance.
Hanan Fathy
- Egypt Cairo