Where the world gathers for
plating, anodizing, & finishing Q&As since 1989
How to reduce Galvalume and galvanizing dross generation

-----
Q. Dear Sir,
We are doing Galvalume in our company for a few years, we have always had a problem regarding forming a considerable amount of dross in our molten bath, which is attached to our bath pot walls and bottom.

We did a lot of recommended work such as adding potato, or adding Nitrogen gas to solve the problem, but none of them have been effective. This problem is especially in our continuous Galvalume hot dip line (Aluminum 51% wt. -molten bath) which forms a lot of dross; it forces us to change our molten bath pot after 120,000 tons of galvalumed steel strip.

We are using Induction pot (with 4 inductors) to control temperature of the kettle (pot) which is like 605 °C ±5°C working temperature. The kettle consists of refractory bricks (Al2O3 80%). Bottom dross focuses more on the walls, especially at the corners. During the last 4 months, using the dross removal equipment, the bottom dross has been removed many times from the kettle, but after a short time a large amount of dross returns.

Current bottom dross is so significant that the equipment (especially Sink roll and stabilizer) sometimes do not fall down sufficiently in their place. What can I do to prevent overwhelming dross? Please help us outwith this irritating problem?
Thank you in advance for your attention. I look forward to your kind reply.
Vahid Refaeinejad
Engineer - Tehran, Iran
August 11, 2022
---
---
---
Closely related historical posts, oldest first ...
Q. Regarding to the question of dross forming, how to minimize the dross forming? Does the temperature of the zinc bath influence the dross formation? Or should we put some additive element like aluminium to minimize?
Catherine Sim Li Ling
- Kuching, Sarawak, Malaysia
2003
---
A. Temperature has influence on dross forming (the higher the more iron loss), but with normal galvanizing temperatures (around 450 °C) there is hardly any difference. At a temperature 490-520 °C your kettle is in danger (high iron loss. Aluminium makes zinc more fluid, influences the structure of the alloy layer, reduces zinc-ash forming and gives a better color and gloss of galvanized material. Biggest influence on dross forming is carry over of dissolved iron from pickling via rinse and flux. Finally I have to tell you the whole process is too complicated to explain everything via finishing.com. Maybe you need a galvanizing course.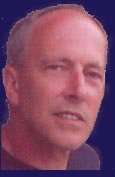 Dolf van den Berg
- Leusden, The Netherlands
---
---
Q. How to minimize dross formation?
Sami Allen
- Saudi Arabia
August 3, 2009
---
Hi, Cousin Sami. Mr. Van den Berg has already invested his time trying to answer that exact question. Please try your best to express your question in terms of what he has already said -- and/or to provide details of your own situation. Thanks!

Regards,




Ted Mooney

, P.E.




Striving to live Aloha




finishing.com - Pine Beach, New Jersey




---
---
Q. Which of the parameters are responsible for dross generation and how to reduce top and bottom dross? Actually I'm doing a thesis on reduction of dross generation. So I want to know the parameter on which the dross generation depends and also how to reduce the dross generation? Please give the response as soon as possible.
Bharat Kumar Lautre
SLIET COLLEGE OF ENGG - PUNJAB, INDIA
2006
---
A. Dear Mr LAUTRE
Please write the Title of your project, & faculty you belong to. In research you have to carry out a lot of literature survey & potentiality of investigation has to be ascertained. Hearing from you I may provide a little clue, and the rest is your dedication.

BEST WISHES,
Dr. Pradeep kumar Maitra
- BHILAI, Chhattisgarh, INDIA
---
---
Q. How can we reduce the dross generation in galvanizing line having armco iron pot, with aluminium, lead, antimony, tin, iron, & zinc.
Rajib Chatterjee
- Jamshedpur, Jharkhand, India
---
"Hot Dip Galvanizing of Steel Structures"
by Kuklik & Kudlacek
from Abe Books
or

Affiliate Link
(your purchases make finishing.com possible)
June 2, 2009
A. Hi, Rajib. Galvalume and galvanizing have some commonalities and some differences. Since you are doing galvanizing rather than galvalume, in addition to the info already posted by Dolf van den Berg above, thread 45719, thread 47534, and thread 49295 look like good continuation points for you, and I'm sure you'll find them interesting & informative.
But please give us details of your situation! ... this forum isn't intended to be a one-directional technology transfer, but an opportunity for us to all learn from each other. Your current dross generation might be astounding low or astoundingly high, and as such maybe we could all learn from it. But without details nobody will learn anything they wouldn't learn faster by reading a galvanizing book :-)

Thanks and good luck!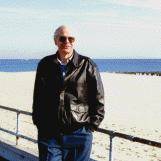 Ted Mooney
, P.E.
Striving to live Aloha
finishing.com - Pine Beach, New Jersey
---
---
Q. I want to know what is the best temperature range for galvanizing to reduce dross formation.
ASHWANI SINGH
- BHOPAL, MP, INDIA
March 31, 2016
---
March 2016
A. Hi Ashwani. We appended your inquiry to a thread where Dolf has offered his opinion that, if you maintain customary temperatures of about 450 °C, small variations have no effect, but high temperatures like 490-520 °C can be a little problem.
Please do your best to pose your ongoing questions in terms of the actual details of your own situation so we can all learn from you :-)
Thanks & Regards,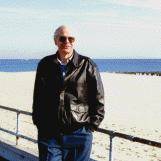 Ted Mooney
, P.E.
Striving to live Aloha
finishing.com - Pine Beach, New Jersey
---
---
February 9, 2019
Q. Greetings, I want to know that what should be the acceptable aluminium %age in top dross and my second question is what is the healthy chemistry of dross in galvanizing?
NAUTY DOGRA
steel business - jamshedpur, jharkhand, India
---
February 2019

Posters! If you want to pay for help, please retain one of the consultants advertising on this page. But for the 4th time on this page: if you want this free mutual assistance public forum to be able help you, it has to attract & retain experienced readers who can do so, so your postings have to be helpful & interesting for them!

Please give us your data, tell us your situation, explain your problems, so we can learn together; when you simply post an abstract request asking for unidirectional technology transfer, it chases those potential responders away. I've run this forum day & night for 30 years now and heard this complaint from our most helpful readers countless times. "God is in the details"

Regards,

Ted Mooney

, P.E. RET

Striving to live Aloha

finishing.com - Pine Beach, New Jersey
---
---
May 12, 2021
Q. Galvalume high top dross in main pot. How can I minimize high top dross in Galvalume pot without reducing my speed (which is 200 MPM) and production? My pot capacity is 60 Mt.
Rahul Borade
- Nagpur Maharashtra India