World's most popular finishing site / Internet's friendliest corner
topic 47534
Galvanising Plant - Zinc Ash and Zinc Dross
A discussion started in 2005 but continuing through 2019
2005
Q. Dear sir:

I am interested in knowing if there is a relationship between the production of my galvanizing plant(Ton) and the production of Dross and Ash, under normal operation of the plant (controlled temperatures on the kettles 450 deg C).

Should a galvanizing plant have these values under a specific percentage?
What are these percentages?

Thanks for your help.
Juan Carlos Sanin
General Galvanizer - Medellin, Colombia
---
2005
A. In Italy we see these numbers as correct:
ash < 12% zinc consumption
dross < 13% zinc consumption
optimum when ash+dross< 20% zinc consumption

greater numbers are generated by problems in flux-dryer or pickling operations

Kindly regards,
Federico Priuli
- Verona, ITALY, EU
---
---
To minimize your searching efforts and to offer multiple viewpoints, we've combined some threads into the dialog you're viewing. Please forgive any resultant repetition or failures of chronological order.
---
---
January 12, 2008
Q. We have a galvanising plant which has been operating very successfully.

We would like to know what should be the percentage of Zinc Ash and Zinc Dross, of total Zinc consumed in the process.

What could be the reasons for high ash and dross generation?
Chandra Prakash
Plant Manager - Sharjah, UAE
---
January 17, 2008
A. Sir:
Thirty years ago I related ash, and dross to zinc consumed. In those days ash above 13% and dross above 10% (both related to zinc consumed) was considered excessive. Thus 77% of the zinc was on the product.
In more recent years I related ash, and dross to product galvanized. Ash above 0.8% (no ash box), ash above 0.4% (manual ash box), and ash above 0.2% (motorized ash box)in relation to production is considered excessive. Dross above 0.6% in relation to production is considered excessive.
Excessive ash is usually a result of bad flux, and excessive dross is usually a result of poor kettle furnace design or poor kettle maintenance.
Ash is now often reclaimed to zinc with a machine that looks like a small cement mixer/heater. A recovery of 70% to 80% is common for a "dry" kettle galvanizer.

Regards,
Dr. Thomas H. Cook
Galvanizing Consultant - Hot Springs, South Dakota, USA
---
January 19, 2008
A. Iron (Fe) in the flux (possibly due to poor or no rinsing after acid pickling) is a prime cause of dross formation. Fe concentrations should be kept below 1% in the flux.

Very wet steel entering the zinc is another prime cause of ash formation.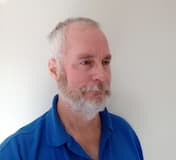 Geoff Crowley
galvanizing & powder coating shop
Glasgow, Scotland
---
January 22, 2008
Geoff,
In the early days, I purified many, many flux solutions. This involved removing the iron +2 using hydrogen peroxide and ammonium hydroxide, by testing first and then using formulas and methods that work. In plants using sulfuric acid the sulfate was removed from the flux using barium chloride dihydrate (anhydrous powder barium chloride is too dangerous). These were all "dry" kettle galvanizers. Many of these galvanizers were looking forward to less dross after iron +2 removal from their flux. It NEVER happened. The dross formation was unchanged after iron+2 removal from the flux solution. Their %GZU was decreased by 10% to 30% (mostly thinner zinc on the product and less dry ash). I suspect that iron in the flux is converted to small "dross islands" in the zinc surface on the galvanized steel.
I have no experience with iron+2 removal from a "wet" kettle galvanizer's flux solution. I suspect that it WOULD reduce dross because the top flux would collect iron from the flux and then form dross at the top-flux/zinc interface. Some "wet" kettle galvanizers change out their top flux often and I suspect that they have found that this reduces dross formation.
In recent times we have found other methods to improve galvanizing, to the point, where many galvanizers use very, very bad flux and still they get excellent results. It is amazing how new technology changes "the rules of the game."
Regards,
Dr. Thomas H. Cook
Galvanizing Consultant - Hot Springs, South Dakota, USA
---
---
May 2, 2008
Q. For molten bath temperatures in the range 475° C are required. I am investigating the best suited type of heater for this duty. I suppose that electric induction heaters are a recent phenomenon; but I doubt its utility in the areas where power shut-downs are frequent. Does ruling out this option not leave behind any other than furnace oil (dirty but potentially cheapest fuel) heaters. I look forward to hear from the experts. Thanks a lot in advance.
Rajesh Kulkarni
- Pune, Maharashtra State, India
---
March 30, 2011
Q. Hello.
Sir, I want to know what should be percentage and actual percentage of Zinc Ash & Zinc Dross during manufacturing of Galvanized Steel Pipes and input/output ratio of Zinc for this process.
DR Dhundhara
- Jaipur
---
August 3, 2011
Q. How to purify zinc dross to get pure zinc?
Ganesh Gaikwad
student - Thane, Maharashtra, India
---
---
September 17, 2011
Q. In a galvanising line with 120 MT Zinc bath, is dross generation of 5 MT per month, on an average production of 4500 MT high or acceptable ?
Shishir Desai
Product engineer - Mumbai, India
---
September 20, 2011
A. Sir:

Your dross to production percent is:

%Dross/Production = 100% times 5/4500

%Dross/Production = 0.11%

This is four times lower than ANY I have ever calculated.

I suspect that you have a new kettle and have not had enough production yet (likely only 3 months or less of production) to experience normal dross levels. Another possible answer is that you are not getting the dross out of the kettle (e.g., using a clam), thus allowing the dross to accumulate.

Regards,
Dr. Thomas H. Cook
Galvanizing Consultant - Hot Springs, South Dakota, USA
---
---
June 23, 2013
-- this entry appended to this thread by editor in lieu of spawning a duplicative thread
Q. How to reduce ash formation in galvanizing.
abhijit palaskar
- dubai, uae
---
June 23, 2013
A. Hi Abhijit. We appended your inquiry to a thread which offers good hints. We also have several other threads on the subject if you are patient with the search engine at the top of the page. If you have a highly specific question on the subject, feel free to post detailed data and people can try to help you. Good luck.
Regards,
Ted Mooney, P.E.
finishing.com - Pine Beach, New Jersey
Striving to live Aloha
---
---
July 27, 2013
Q. Hi
Thanks for your helpful comments
We have some problems in our dry jobbing galvanizing line, too. Some problems are usual, but the high amount of ash, produced in our line, is not usual and I'm looking for a solution to reduce it.
We have a steel kettle (6*1.5*1.2) and use Hydrochloric acid, and Ammonium chloride for flux -- about 0.01 Al and 20 Cm Pb at bottom, and no ash box.
We are galvanizing usual low carbon steel, and in little part, the cast iron.
My Question is how much ash production is normal in our line ?
Is there any way to reduce it ? or, is there any alloying metals or additional materials to use for reduce ash production ?
I heard Cd, Mg, Sn and Sb can effect on ash production, is that true ? and how much we should use to inhibit ash production?
Regards.
Ali Kouchaki Nejad
- Karaj, Tehran, Iran
---
July 30, 2013
A. Sir:

Cd and Sb (antimony) are extremely toxic. Magnesium causes much white rust. Tin cracks the steel if over 0.4%. Cast iron is known for excess dross. Usual dross is less than 0.6% of production. Ash with no ash box is 0.8% of production, with ash box ash is 0.4% of production and with motorized ash box is 0.2% of production. Bad flux (e.g. straight ammonium chloride) causes much smoke and ash.

Regards,
Dr. Thomas H. Cook
Galvanizing Consultant - Hot Springs, South Dakota, USA
---
August 3, 2013
Q. Dr. Thomas H. Cook , thanks for your answer.
You say about using "ash box", I search about it, but I find just some general explanation : (A manual ash box is about 16 inches square on top and about 18 inches square on the bottom (or a rectangle of similar square inches). This semi-pyramid shape keeps the ash from plugging up the ash box. (The sides get bigger as you go down.) Both top and bottom are open. The manual ash box is mounted about 1/3 in the zinc and about 2/3 out of the zinc. The total height of the ash box is about 18 inches, etc.)
But, How does it work?!
Could you please send some picture or video about working ash box ?
We use ammonium chloride in direct, as melting flux, and you hint that using directly, increase ash and smoke production. Is there any other flux to use with less ash production?
Thanks a lot.

Ali Kouchaki Nejad
[returning]
- Karaj, Tehran, Iran
---
August 6, 2013
A. Sir:

To use an ash box, simply use the ash shovel with 1/4 inch holes and skim off the ash and put it into the ash box. From time to time poke the ash in the box downward and it will remelt. This is a dirty, smoky job for the worker and the zinc should not have lead or nickel in it. Normally this cuts ash in half. A motorized box does this automatically and zinc recovery is better. A thin steel cover keeps much smoke down. For kettles with not enough surface area for an ash box there is a commercial ash recovery machine (looks like a small cement truck) costing about $80,000 which pays out in one year for a galvanizer doing 30,000,000 pounds galvanizing/year.

Regards,
Dr. Thomas H. Cook
Galvanizing Consultant - Hot Springs, South Dakota, USA
---
(you are on the 1st page of the thread) Next page >
---