World's most popular finishing site / Internet's friendliest corner
topic 45719
Hot dip galvanizing: what is reasonable dross & ash material loss?
A discussion started in 2007 but continuing through 2019
2007
Q. What is the normal ratio of the Zinc ash and bottom dross compared with the consumed Zinc in hot dip galvanization and how can I recover pure Zinc from the ash & dross effectively. I am a manager and producing galvanized wire by hot dip process, and the Zinc lost through dross and ash is really bothering me. So far, I remelted the ash (big sizes) in a crucible and recovered metallic Zinc. I have also used ammonium chloride but not found it very effective. How can I increase the effectiveness? Are there other additives to mix with the ash and dross?
If you could give me some recommendation it will be very appreciated.
Süleyman Besli
- ISTANBUL, TURKEY
---
2007
Q. I as a Management consultant am validating a project that is being set up to undertake hot dip galvanising works for channels, angles, cable trays, etc.
Tank size 8 * 1 * 1.4 meters
If zinc consumption is 5%, I want to know what are the losses - dross and ash. What is the composition of these losses?
If the tank is in sleep mode, what are the losses?
S. Sachidanandam
- Hyderabad, AP, India
---
2007
A. Consumption of zinc in a galvanizing plant are several:

To the job: The coating will consume perhaps 5% by weight of zinc (weight of item increases by 5%, this increase coming from zinc coating).

To dross: Dross is an alloy of zinc and iron formed free (unattached) in the zinc melt. It sinks by gravity to the bottom. The source of Fe to form dross, including the work, residual chemicals dripping off, and importantly, the kettle walls. The latter means it continues all the time, production or not. This material is a salable commodity. It is removed periodically by mechanical means. It could be 96% Zn by weight.

To ash: Molten Zinc in air will always oxidize and the oxides form on the surface. This happens during production and also at idle time. This is also a salable commodity and removed by skimming off the surface of the molten zinc.
This could be 70% metallic Zn, and much of the rest is Zn Oxide.

In "sleep mode", ash formation is reduced by placing covers on the kettle (also saves heat).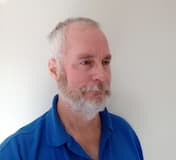 Geoff Crowley
galvanizing & powder coating shop
Glasgow, Scotland
---
2007
A. Sir:
For "Dry Kettle" galvanizing: Dross above 0.6% of production shows a problem. Dry ash above 0.8% of production (no ash box), above 0.4% of production (manual ash box) or above 0.2% of production (motorized ash box) is not acceptable.
The amount of zinc on the product can easily vary from 2% to 10% depending on the thickness of the steel (surface area) and the reactivity of the steel. Also the technology and skill of the workers is critical. Since you are doing thinner steels which are likely to be reactive (likely under the Sandlin curve), I expect the zinc on the product will be in the range 5% to 8%. You have other problems, which I will refer to later if you continue to ask questions.
Regards,
Dr. Thomas H. Cook
Galvanizing Consultant - Hot Springs, South Dakota, USA
---
2007
A. Dear Mr Sachidanandan
Your Consumption 5% is Net or Gross? The process is Dry or Wet?
Refer to the tips given by Dr, Cook: the second point, i.e., "technology & skill" -- if you put you can reduce the consumption by another 1% easily for structural steels.
Please write your actual problem instead of giving overall Zn consumption. The platform is extremely useful for gaining wisdom.
REGARDS,
Dr Pradeep Kumar Maitra
- BHILAI, Chhattisgarh, INDIA
---
July 19, 2013

-- this entry appended to this thread by editor in lieu of spawning a duplicative thread
Q. What should be the ideal Ash & Dross formation in Hot Dip Galvanizing (Manual) of Transmission Tower components For Both Dry & wet galvanizing?
Ramesh Ponnathapur
Part of galvanizing industry - Mumbai, Maharashtra, India
---
July 2013
A. Hi Ramesh. As you see, we appended your inquiry to an existing thread which answers it in good detail. If you have additional questions regarding your own particular situation please detail them. Thanks.
Regards,
Ted Mooney, P.E.
finishing.com - Pine Beach, New Jersey
Striving to live Aloha
---
---
December 12, 2016
Q. Good day Sir,

I have more Ash coming; please advise me how to reduce this loss.
NOTE:
I use caustic soda to neutralize Rinsing; is there any effect?
aly elsokkary
- Saudi arabia
---
December 17, 2016
A. Sir:

On the dross side-- Usually dross is 0.4% to 0.6% of production. I am working to lower this. I have evidence that NaCl in the flux causes more dross. Thus your use of NaOH to neutralize acid rinse is not acceptable.

On the ash (dry skims) side I now know ways to reduce this to 0.1% of production and I am currently writing this up.
Dr. Thomas H. Cook
Galvanizing Consultant - Hot Springs, South Dakota USA
---
December 21, 2016
A. Dear,
Ash formation is directly related to what process you have adopted for Galvanizing and quantum of material you Galvanize. And some what it related to Pre-Flux used. To get the right answer explain your process
Umesh Dalela
Galvanizers & Consultants - Delhi, India
---
December 20, 2016
Q. Dear Dr. Cook,

Thanks for your reply, but I want to ask why caustic soda not accepted in neutralization of rinsing where
NaOH + HCl --> H2O + NaCl (ppt)

and what chemicals are used to neutralize Rinsing?
aly elsokkary
[returning]
- Saudi arabia
---
January 2, 2017
A. Hello MR. aly elsokkary,

Neutralize your rinsing with NH4OH instead of NaOH...
You are requested to heat flux and observe the result.
Heated flux will reduce your flux consumption also.

It will reduce your Dross formation also.
Rajesh Patel
- Vadodara, India
---
March 19, 2017
Q. Thanks a lot Mr. Rajesh Patel

What is the alternative that can be used instead of Ammonium Chloride in Zinc bath?
aly elsokkary
[returning]
- Saudi arabia
---
March 20, 2017
A. Dear Mr. Aly Elsokkary,

You are requested to mention purpose of Ammonium Chloride in Zinc bath. Are you using WET process or to increase fluidity of zinc?
If you are using DRY process, then you're not required to add Ammonium Chloride in Zinc bath.
Please feel free for further information if required.

Rajesh
Rajesh Patel
- Vadodara,India
---
---
What factors influence galvanizing ash production?
August 26, 2017
Q. Hi everyone. Refer to previous discussion, dross is mainly related to the pretreatment process before the hot dip. What about the ash generated? is it solely on the skimming method. Currently having about 1.3% of ash. Any suggestion to reduce it?
Ken Wong
- Selangor, Malaysia
---
August 29, 2017
Dear All.

Ash formation also depends on top open surface of zinc bath.. more surface area open then the Ash formation would be more, also surrounding air circulation of plant cause more Ash formation.

Here in India we are considering maximum 1.0 % which include zinc ash and Zinc Dross (Hard Zinc )
Ilesh G Vyas
Gunatit Builders
Manjalpur, Vadodara, Gujarat
---
---
January 26, 2018
-- this entry appended to this thread by editor in lieu of spawning a duplicative thread
Q. What would be a relationship of dross regarding zinc produced in the hot galvanizing process, I appreciate your comments.
Thank you.
Carlos Escarcega
MPI - Juarez, Chih. Mex.
---
January 27, 2018
A. Sir:

For a dry kettle, a dross production of 0.4% to 0.6% of production is good.

Regards,
Dr. Thomas H. Cook
Galvanizing Consultant - Hot Springs, South Dakota 57747
---
---
January 18, 2019
Q. I am currently working as an intern, mechanical engineer. I need to calculate the volume of the top dross, estimated 0.5 tonne per 8 hours.For both GI(zinc) and GL(zinc-aluminium) continuous galvanizing plant.To calculate the volume of 0.5 tonne of top dross, I need the density of the final top dross. What formula should I use to get density of top dross for both GI and GL pot? What is the mass fraction of top dross?
Aye Myat
- Yangon, Myanmar