topic 0847
Thickness testing for galvanizing and anodizing
(1998)
Q. I am looking for coating thickness device for galvanizing and anodizing. My brother's running plating company that provides service in variety types of coating. Therefore, I am looking for one device that can be used for other materials such as chrome.
I also looking for chemical company for several substances for coating/plating raw material. Could you give some recommendation.
Hendri Chandra
---
(1997)
A. Luke Engineering specializes in hardcoating and anodizing of aluminum. We have been very pleased with the Positectors. They performed the best in our R&R testings at a third of the cost of the more expensive eddy current units. Each of our operators has one to check every load for coating thickness. Unfortunately, they can be a little too convenient. In the years we have been using them, we have dropped more than one into a tank.
Chris Jurey
, Past-President IHAA
Luke Engineering & Mfg. Co. Inc.
Wadsworth, Ohio
---
(1998)
A. Dear Mr. Chandra:
I have used one of the PosiPens now for several years. It is extremely handy on a plating line, since it looks just like a pencil. I obtained it from DeFelsko, and many platers have decided to get them after seeing my tester work. For a person up on a plating line, who wants to test over metallic surfaces like steel, they are great. Obviously for Aluminum they are useless. Suggest requesting literature from several vendors. Try those who advertise here on Finishing.Com first.
Good luck in your search.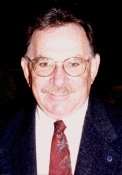 Ed Budman
- Pennsylvania
---
(1998)
A. Hi, Mr. Chandra,
I suggest you try some models made by Elektro-Physik Koln. I have purchased many thickness gauges from them and found all of them quite satisfying. Actually they even surprised me that they could manufacture such a vast range of products. Galvanized coatings, anodized coatings, paints, anticorrosive coatings, and many others.
Good luck.
Alex Lee
----
Ed. note: Thanks folks. To the extent possible, please try to speak in terms of technology rather than brands. Testimonials to specific brands are worse than useless on an anonymous internet unless the reader happens to know and trust the writer. We say "worse" because they draws shills posting with fictitious names.
---
-- this entry appended to this thread by editor in lieu of spawning a duplicative thread
Q. Dear Sir,
We have the following test meter, Microprocessor coating thickness gauge "Minitest 3001". But we don't have any operating manual for this test meter. On pressing ON button it gives the "E02" code. So we are unable to operate this device. Please help us in this regard. Your early responding in this regard will be appreciated.
Regards,
Hazoor Bakhsh Laghari
[last name deleted for privacy by Editor]
- Pakistan
---
A. Why have you not contacted Electro-Physik (the manufacturer of the gauge)?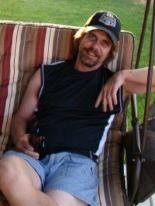 Marc Green
anodizer - Idaho
---
---
January 16, 2013
Q. We use PosiPen for plating thickness testing which shows thickness 18 to 20 micron. But when the same sample is tested by x-ray testing, it gives only 6 to 8 micron. Why?
Muhammad Khan
- Karachi, Pakistan
---
January 16, 2013
A. Hi Muhammad. Both devices must be calibrated. You can use microscopic cross sectioning as the referee device if you cannot resolve the discrepancy. Good luck.
Regards,
Ted Mooney, P.E.
finishing.com
Pine Beach, New Jersey
---
January 18, 2013
Q. Dear Sir,

Both are calibrated and also we have tested by Microscopic examination of a cross section but the Posipen result differs from both test whereas Microscopic examination and X-ray test result same. Also please mention factors on which Cyanide Zinc plating thickness depends.

Thanks
Muhammad Khan
- Karachi, Pakistan
---
February 1, 2013
A. Muhammed,
It seems to me you have your answer on the thickness discrepancies. Is it possible that there are other magnetic sources that are interfering with the PosiPen? It could be just a matter of technique using the PosiPen?

Main conditions that affect plating thicknesses are:
Current Density, time, metal concentration in the bath, bath temperature and pH comes into play most of the time.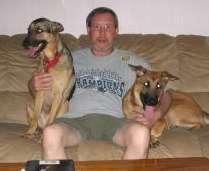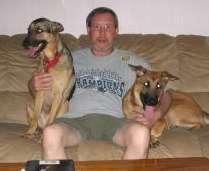 Tim Hamlett, CEF
aerospace metals distributor
Tamarac, Florida, USA
---
February 1, 2013
A. I have done a lot of film thickness measurements over the years and have yet to find a method that will pass a measurement study (aka gauge reliability and repeatability study). Fortunately in my circumstance, measuring paint coating thickness, ways to evade this issue are available.
Ronald Zeeman
Coil coating - Brampton, Ontario, Canada
---
February 6, 2013
A. Hi Muhammad,

There a few things that can influence magnetic and eddy current type equipment for measuring thickness. Two of the commonest errors are to measure too close to an edge and to measure on a curved surface when the equipment has not been calibrated on a curved surface.
Brian Terry
Aerospace - Yeovil, Somerset, UK
---
February 11, 2013
A. Hi Muhammad,
I have just one line suggestion for you.
TRY DEMAGNETIZING YOUR PARTS before you use a POSI PEN.
All the best.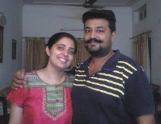 Vikram Dogra
Irusha India - Chandigarh, India
---
February 12, 2013

Thanks, Vikram. I'll bet you've got the answer!
Regards,
Ted Mooney, P.E.
finishing.com
Pine Beach, New Jersey


This public forum has 60,000 threads. If you have a question in mind which seems off topic to this thread, you might prefer to Search the Site