World's #1 on-line resource since 1989
•
-----
Heat resistance of anodized aluminum
A discussion started in 1995 and continuing through 2020.
Add your Q. or A. to restore it to the "Current Topics" discussions.
1995
Q. I am looking for information about the effects of elevated temperatures (300-350 °F) on the integrity of anodized coatings in the 1-2 mil range. Will crazing, cracking. dustiness (ablation) result from the dehydration of the coating? Can someone confirm this hypothesis - or have knowledge of the opposite? Thanks for your help.
Wolf Penzel
---
affil. link
The Properties of Electrodeposited Metals and Alloys
by William Safranek
from Abe Books
or
info on Amazon
or



see our review
1995
A. Can you give us a little more data on the application?
"The Properties of Electrodeposited Metals and Alloys" by Safranek notes that the coefficient of linear expansion of the anodic coating is about one fifth that of pure aluminum and that 'This, obviously, is the reason for the susceptibility of coatings to crazing when significant temperature changes are encountered'.
Maybe one person's 'crazing' is another person's 'dustiness'?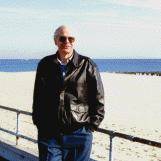 Ted Mooney
, P.E.
Striving to live Aloha
finishing.com - Pine Beach, New Jersey
---
1995

Perhaps - the parts are an assembly of steel and anodized aluminum to which a plastic component is molded. Part temperature reaches the values indicated, and inspectors have objected to 'dustiness' of the anodized coating. It is probable that the appearance is a result of the heating (particularly since it is not evident prior to the molding operation), but may also be 'flash' or dust from the molding/flash removal process, as yet unanalyzed. Thanks for your prompt reply.
Wolf Penzel
[returning]
---
1995
Q. I'm hard coating a part with 2 mil hard anodize that I want to heat to 300 °C without cracking. Is this possible? What alloys would work best? If it's not possible, how high could I go before cracking occurs?
Jim Laughlin
anodizing shop
---
affil. link
"Surface Treatment & Finishing of Aluminium and Its Alloys"
Wernick, Pinner & Sheasby
from Abe Books
or





1995
A. As you can see, we found a related letter and added your inquiry to it, Jim. Anodized coatings, whether thick or thin, are brittle. They crack under mechanical deformation; and they crack from temperature changes because the coefficient of expansion is so much lower than that of aluminum.
I don't know for a fact that you can't go to 300 °C without cracking (and the stove-topable hard coated frying pans must approach that temperature) but I would be surprised if you could. Further, I'd be very surprised if the coefficient of expansion of any aluminum alloy differed significantly from any other, so I don't think the alloy matters a lot for this particular consideration. If the part is susceptible to fatigue failure, note that these cracks act as stress risers and reduce the fatigue strength of the component. "The Surface Treatment & Finishing of Aluminum and its Alloys" can probably offer you the detailed info you want.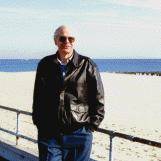 Ted Mooney
, P.E.
Striving to live Aloha
finishing.com - Pine Beach, New Jersey
---
---
To minimize search efforts and to offer multiple viewpoints, we combined previously separate threads onto this page. Please forgive any resultant repetition, failures of chronological order, or what may look like readers disrespecting previous responses -- those other responses may not have been on the page at the time :-)
---
---
Avoiding heat distortion on solid aluminum block
2006
Q. Dear Finishing specialists -
I have a large aluminum bar (6 inches square - 12 feet long, about 550 pounds of solid aluminum) that I need anodized and powder-coated.

The anodize will be done in type II so that it matches other parts. In order to make it stronger a clear powder-coat is planned.

Concerns are that the bar would "creep" when exposed to the high temperatures (as required in powder coating) and lose it's original form.

Does anyone have experience with such problem? Any suggestions? I would like to know either how powder-coating can be done without the risk of loosing the perfectly machined straight shape or if there is any other coating alternative to keep the look of the bead blasted anodized beam and extend durability of finish.

Thank you very much; any help, tip, lead is very appreciated.
Celine J. Buerkli
Industrial Design/Manufacturing - Los Angeles, California, USA
---
affil. link



Aluminum How-To
"The Chromating - Anodizing - Hardcoating Handbook"
by Robert Probert
(How good is it? Finishing.com has sold over 700 copies without a single return request)




2006
A. The easy answer is don't powder coat it, Celine. There is no reason that an anodized surface should not offer the look and corrosion resistance you want without further coatings. But you can spray an air-dry lacquer, or a two-component automotive clearcoat on it if you wish. Powder coating is an application method rather than a distinct type of coating; generally, the same coating is achievable with other application methods.
Although the block would return to original dimensions when it cools, the anodized coating could be cracked by the heat expansion involved in the curing cycle for powder coating.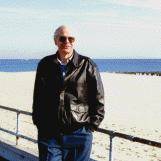 Ted Mooney
, P.E.
Striving to live Aloha
finishing.com - Pine Beach, New Jersey
---
---
August 28, 2016
Q. Is it possible to restore the color of an anodization that has become dull due to heat exposure?
Max Oliveira
- Curitiba Paraná brasil
---
August 2016
A. Hi Max. The dullness could be from deterioration of the organic dyes, or it could be heat-related crazing/cracking.
Everbrite [a finishing.com supporting advertiser] has made the point elsewhere on this site that you can simply wet the surface with water as a good guide. If it's shiny when wet, a clear coat will probably help a lot. If water doesn't make it shine, neither will a clear coating. It's hard to say whether the surface is mechanically polishable though -- sounds unlikely but maybe not impossible -- it's probably more practical to strip and re-anodize though. Good luck.
Regards,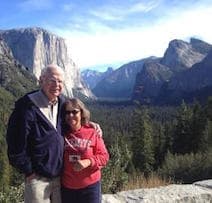 Ted Mooney
, P.E. RET
Aloha -- an idea worth spreading
finishing.com - Pine Beach, New Jersey
---
Type II B anodizing discolors with heat
January 19, 2020
Q. I found the change of color of anodizing at 250 degree at 30min . How can I stop it.
Aniruddh Sharma
- Mumbai India