World's most popular finishing site / Internet's friendliest corner
topic 9128 p2
Copper Sulphate as Swimming Pool Algae Remedy?
---
---
A discussion started in 2001 but continuing through 2019
July 17, 2015
Q. Great information on thread - so thanks! My 100,000 Litre cement pool is extremely green, including along the sides. I added about 2-kg of 'shock' 48-hrs ago and it is still very green... and cloudy. Based on a post above it appears I will require 400 grams of copper sulphate based on 100 grams per 50,000L plus a 'one-time-double-dose'.

I would like to know the most effective way to add this to my 20x40 pool!
e.g., should I mix with water first, (how much water) and pour around perimeter, or is it okay to pour into skimmer filter. And also, how long should the filter run to move solution around enough to work effectively?

I also read on another site that copper sulphate can leave purple stains.... is this a probable risk with using 400 grams in 100,000 L pool?

Thank you!! LA
Lori-Ann Gill
- London, ON Canada
---
---
July 24, 2015
Q. We are first time above ground pool owners. I've been doing a lot of reading about using copper to control algae and sanitize the water. My question is do I use it in conjunction with chlorine? And what's the best way to figure out how much I should be using? I have a smaller maybe 5000 gal pool at most. Thank You.
Jennifer Kasper
- Johnsburg, Illinois, USA
---
---
August 22, 2015
RFQ: Does anyone out there know of a company that can identify algae? We have tried many products in our huge (85,000 gallon) concrete swimming pond which is filtered through 2 gravel/plant filled bogs. We'd like to know what type of algae we are trying to treat.
Sarah Lazard
- Penn Valley California
---
August 24, 2015
A. Algae needs 5 things to live: water, sunlight, carbon dioxide, nitrates, and phosphates. Take away any one, and it will die. Phosphate remover, though expensive, is very effective. BTW, phosphates come primarily from pee in the pool water. Don't pee in the pool, and algae control becomes much easier.

I am a pool pro. I used to use copper sulphate pentahydrate, but discontinued it. I was getting green hair complaints from my customers. You also risk having an unsightly purple precipitate from the copper with pH changes.
Carl Stephens
Aqua Pools - Central Florida, USA
---
---
August 25, 2015
Q. Thinking of trying copper sulfate in my 24' round above ground pool. I know this is going to display my total ignorance of pool maintenance, but do you pour the solution around the perimeter of the pool with the pump on filter, recirculate, or turned off? Please don't laugh, my husband took care of all this, and I'm a rank beginner!!
Kathy Rector
- Leesville, Louisiana
---
August 2015
A. Hi Kathy. I think what's best is good mixing. Pouring it around the edge, maybe stirring a bit with a paddle, while the filter is on is probably fine. But it would be better to pour it into a watering can and dilute it first. Usually, the product will suggest a whole regimen though (i.e., how it best fits into the sequence of chlorinating, shocking, pH adjustment, etc.)
Regards,
Ted Mooney, P.E. RET
finishing.com - Pine Beach, New Jersey
Striving to live Aloha
---
August 25, 2015
Q. How long should we wait to swim after adding the copper sulfate? I have a 24 ft above ground pool.
Christie Miller
- Houma, Louisiana
---
August 25, 2015
Q. Can I use copper sulfate in a vinyl lined in ground pool? If so, how much do I use for 22,000 gallons?
Melanie Quim
- Anderson, Indiana USA
---
August 28, 2015
Q. I saw a post of Facebook saying Copper Sulfate was the thing to use. It is green. I got the stuff today and am going to try it in my 24' above ground pool. Planning on using 4 tsp mixed with 3 gallons of water. And suggestions or precautions I need to know about before I do?.
A D BOUTWELL
- Soso, Mississippi USA
---
August 2015
A. Hi A D. I just post the Q&A's, I don't even have a pool. But 4 tsp in a 24' pool shouldn't hurt anything. People seem to think about 1 part per million is appropriate (although some people don't believe in using it at all, of course). Just making sure others don't misread your comment as meaning 4 tsp for every 3 gallons -- that would be way way too much. Copper sulphate is blue, so I'm not sure what's going on with your supply.
Regards,
Ted Mooney, P.E. RET
finishing.com - Pine Beach, New Jersey
Striving to live Aloha
---
August 29, 2015
Q. Ted ... Thanks for your response, but I think you misunderstood me. What I meant was to mix the copper sulfate with three gallons of water and distribute that three gallons of solution around the perimeter of the pool which contains 12,000 gallons of water. I did that yesterday. I can't tell much, if any, difference yet but didn't know whether to continue to use the 3" chlorine tablets (in my skimmer), which was suggested by my pool man.

My chlorine levels have been very low even though I have used two floaters with 3" tabs in them and shocked it with two pounds of extra shock once a week; filtration system runs 24/7 all season; change filter every day ... STILL have problem with algae and cloudy water. HELP PLEASE.
A D BOUTWELL
- Soso, Mississippi
---
August 31, 2015
A. The use of copper sulphate to kill algae in pools can work very well if you just keep the following points in mind.
1. A safe level of copper sulfate would be 2 parts per million
2. To prevent the copper sulfate from precipitating out of solution, chelate it with citric acid before putting it into the pool.
3. Also to prevent it from making blue stains on the pool wall, correct your total alkalinity of your pool and also see that your pH of your water stays within the correct range.
Copper sulphate can be bought as a powder which is very fine and it will have a greenish color, or you can get it as a blue sugar like substance, of which the latter works best. I have been using this system for years now without any problems. You also can reduce your chlorine levels to between 2 - 4 ppm where 4 ppm would be better suited for hot climates
Paul van der Walt
- Benoni Gauteng South Africa
---
---
November 19, 2015
Q. A half kilogram of copper sulphate was added to a 16,000 liter pool. What do I need to do to correct this.
Chuck Blackwell
- Curacavi, Chile
---
---
November 25, 2015
Q. Hi. Can I use Copper sulphate in my saltwater chlorinator? My pool is about 80,000 lt.
Thanks,
clifford sammons
private - klerksdorp South Africa
---
November 27, 2015
A. Metal finishers remove the copper from their waste streams by adding sodium hydroxide to raise the pH to above 8 and precipitating out the copper hydroxide followed by filtration. You can do the same. Usually swimming pools and hot tubs have some EDTA in them, but usually not much, so you won't be able to get it all out. The higher the pH the more will precipitate out.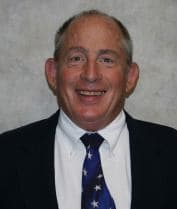 Tom Rochester
Plating Systems & Technologies, Inc.
Jackson, Michigan, USA
---
February 1, 2016
A. I had a hard time with algae in the pool and started using a product called PoolRx. It comes in a small blue plastic container, about cup size and oval shaped, that one can drop into the skimmer basket. The chemical used is Copper Sulphate Pentahydrate (chelated).

PoolRx minerals dissolve out of the unit in the first 24 hours and form a stable residual throughout the entire body of water killing algae and bacteria. This frees up low levels of chlorine or salt chlorine to be more active and available. As the minerals pass back over the PoolRx unit during circulation, they are reenergized and last up to 6 months.

My pool stays algae free so long as I brush it now and then.
Al Jenkins
Retired Minister - Lakeland, Florida, USA
---
---
May 25, 2017
Q. When I was a child growing up on a farm in Africa the only place to swim without contracting a tropical disease (bilharzia) or getting taken by a croc was the farm reservoir. My father used to cast handfuls of copper sulphate into the green slimy water (way too much according to previous comments in this thread) and I'd watch the colour of the water transform itself from dark, murky, slimy green to the beautiful blue that anyone who's witnessed the process is familiar with. What I can't remember and I'm hoping someone can clear up for me (pun incidental) is whether the water became clear or remained murky (albeit blue). That detail has faded from my memory.

Thanking you in anticipation
David Brooke-Mee
- Grays, UK
---
---
October 25, 2017
Q. I have a small round plastic children's pool. We filled the pool with water and after adding chlorine the pool turned brown with iron.
What is the best way to remove iron from the pool water and what subsequent treatments should be applied.
Many Thanks
Tim
Tim Dawson
Farmer - Mazabuka Zambia
---
October 2017
A. Hi Tim. The best way to remove the iron is with a filter. If you can get a small sump pump and recirculate the water through a bucket filled with rags or pillow stuffing it will capture all of the brown color. See topic 14995 please. Good luck.
Regards,
Ted Mooney, P.E. RET
finishing.com - Pine Beach, New Jersey
Striving to live Aloha
---
November 5, 2017
A. Any filtering of a fresh iron water (pumped out from ground) will clog the filter within a short time period. To reduce or fully remove the iron (and/or other metals) a sedimentation of the water is needed prior to the use - in a tank 1 - 5 cbm. The sedimentation can be sped up by addition of strong dosage of chlorine (a handful) and a later addition of strong flocculator (e.g. alum 1/2 - 1 kg). Within 3 - 4 days the iron will settle to the bottom, clear water can be taken a few cm above the bottom.
Then only, a slow flow through a suitable filter (gravitation sand filter) will improve the water quality.
My ground water turns to dark brown within half an hour. With this procedure (tank 4 cbm in a height for gravitation flow on sand filter cascade) I get clear water for filling 60 cbm pool and house use.
Jan Mrskos
- Lampang, Thailand
---
November 6, 2017
A. Here in rural NSW Australia we can buy Stock Trough Blocks.bFarmers put them in water troughs for livestock to drink.They kill and inhibit algae. The are the size of very large soap bars. I put one permanently in the skimmer box basket. It degrades slowly over time
Peter Heilman
- Godfreys Creek NSW Australia
---
---
January 9, 2018
Q. I followed Garry Sunderland post based on the 50000 liter, in my case 63000 liter e.g. 350 grams of copper sulphate. 16 hours later still green. Can somebody advise? I had my pool tested 4 days before and the chemical balance of the pool was fine. Thanks
Manfred van der Brugghen
Construction professional - Johannesburg, South Africa
---
January 14, 2018
A. Manfred, I calculate that you would be at about 5.6 PPM copper sulphate and presuming that you are using the decahydrate version which is about 25% copper , would be a little over 1 PPM copper.

When I first cleared my pool after hurricane Irma some months ago, it took about three days at 0.4 PPM copper. So time may be on your side.

But my problem now as stated below, is a bloom of a copper resistant algae that is persisting. My online research suggests that it may be the resistant Pithophora. I need to get this solved.
John Stranahan
- Miami, Florida
---
---