topic 8604
Blisters in Zinc Die Cast Plating
2001
The problem is delayed blistering of zinc die cast parts that are 1st plated with Cu and then Ni. A copper strike solution is utilized 1st and small concentrations of zinc are co-deposited with the copper.
My questions are: what levels of zinc will be harmful (if any) to the copper deposit? How much does a grain refiner like (rochelle salts) actually help to prevent blistering? No organic additives are presently being used.
Would appreciate any feedback.
[name removed at request]
- East Berlin, Pennsylvania
---
2001
Skip the strike copper as I suspect you are getting a powdery deposit here causing the delayed blistering. Ensure proper degreasing, pickling and cyanide copper plating directly.
Khozem Vahaanwala
Saify Ind
Bangalore, Karnataka, India
---
2001
Have seen this problem myself and is usually associated with oxide films on the zinc castings that are plated over. Better cleaning and complete removal of the oxide layer from the zinc before a high cyanide low copper strike should solve the problem. If parts have been vibrator finished this is an ongoing problem we have had when the customer allows the surface to become ingrained with material from the vibrating process.
We have never found a complete solution to the problem sorry.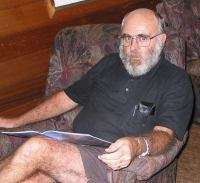 Bob Lynch
plating company
Sydney, Australia


If you have a question in mind which seems off topic, please Search the Site