Where the world gathers for
plating, anodizing, & finishing Q&As since 1989
-----
Blistering Problem on Zinc Die Casting
An ongoing discussion beginning back in 2000 ...
2000
Q. I am running a watch case plating factory and just start to add a zinc die casting plating line, however, blistering problem occasionally occur. It may happen in different lots or certain percentage within a lot.
I am understand that the blister may due to the process of (1) the pre-cleaning, (2) the electro-cleaning, (3) acid dip, (4) cyanide copper plating, or (5) the quality of the die casting.
Can anyone advice a good process to plate a zinc die casting product in order to prevent the occurrence of blister?
Is it help if the cyanide zinc plating is plating to the zinc die casting before cyanide copper plating ?
If it is due to the poor quality or low density of zinc die casting itself, Is there any process for a plater to mininize the blister in plating
Deville Yiu
- Hong Kong, China
---
2000
A. Yes, it is all of those things and more. You will need some help on the ground. I would start with adding proprietary vendors of plating chemicals, and then get technical help from the people who sell you chemicals.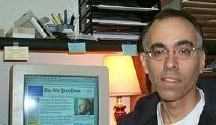 Tom Pullizzi
Falls Township, Pennsylvania
---
2000
A. Dear Mr Deville Yiu, Your question reminds me of the story of a visitor to the Boeing factory who asked a simple question 'How do you make airplanes?' Whilst Mr. Pullizzi has rightly pointed you in the direction of the Chemical Vendor, I would also advise you to get hold of a person with considerable hands on experience in plating Zinc diecastings to establish your line. I don't think that Zinc plating would help much.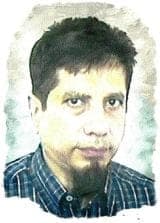 Khozem Vahaanwala
Saify Ind

Bengaluru, Karnataka, India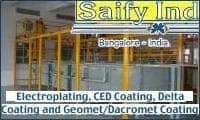 ---
2002
Q. Dear all!
I'm a student & going under industrial training in a filter manufacturing company. I've been assigned to work in plating area. From last few weeks blistering/swelling of plating is observed on the caps( not on all the caps). I've studied there process but unable to find the root cause. Can anyone advice me on this problem & can suggest the ways to remove it. Copper wires are used to hang the caps during plating but after plating when wire is removed it leaves the impression.The cap outer dia. is 88.8 mm & inner 56 mm. Are there any more ways other then barrel plating. I'm not a professional but still I hope you people can help me out.
Regards,
Archana Mishra
- Punjab, India
---
2002
A. Hi Archana. I assume the caps are diecast zinc? What you are plating them with, and where on the caps doesthe blistering occur? Blistering occurs when there is no adhesion or poor adhesion, and there should be excellent adhesion. Rack marks are part of the plating process; it sounds like you should be using plating racks rather than individually jigging the caps with wire. Good luck.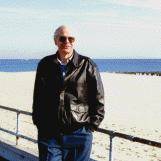 Ted Mooney
, P.E.
Striving to live Aloha
finishing.com - Pine Beach, New Jersey
---
July 24, 2011
A. Hello dear Devill yiu and archana

plating on zinc base die casting is not easy compared to other metals, and main two reasons of blistering on zinc base die cast components:
1- process blister :-this type blister is created during die casting process
2-service blister :- this type blister is created during plating service (delay blister :-after plating 1 day, 2 day or same day but it is service blister.

secondly electroplating process is not cheap. it is electrochemistry but now without blistering plating on zinc base die casting is possible but need some care like
1- proper zinc alloy composition
2- proper die casting process (melting temp./pressure /cooling time /releasing agent spray /etc.
3- suitable buffing polishing compound
4- buffing wheel and system and pressure during buffing work
5- suitable buffing compound remover
6- location of storage after buffing
7- do not touch open hands after buffing (need hand gloves)
8- after buffing the product is not stored a long time, maximum 24 hours. If possible do plating before 24 hours
9- proper metal cleaner
10- soak time and temp very important
11- ultrasonic cleaning
12- electrocleaning cathodic proper cd
13- activate suitable fluoride base
14- high speed cyanide base cu (important bath condition /temp./cd and choose right anode OFHC cu (oxygen free high conductivity)
15- acid cu plating (important bath condition and temp. chilling need,
16- nickel plating (important bath condition and operating
17- all rinsing steps are very important and carefully need.zinc is very sensitive metal and rinsing /cleaning steps/water break test is very important in plating process
18- if possible please use all steps use dm water
19- if possible all plating tank use with filter
20- use good company rectifier (minimum repels )
21- use hot air blower after plating
22- any problem after plating do you investigation need
check step by step first to last plating where problem and what problem (blister / peeling /pitting / etc.


Kanjibhai Patel
- Rajkot Gujarat India
---
---
July 26, 2013
Q. If there are pinholes on zinc die casting material, how can they be covered from nickel electroplating?
Deepak Rathod
- Rajkot, Gujarat, India
---
July 26, 2013
A. Hi Deepak. In my experience they can't. Sorry, but very high quality castings -- free of porosity and coldshuts -- are essential for successful plating. There is no way around it.
Regards,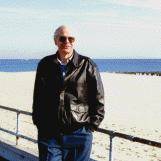 Ted Mooney
, P.E.
Striving to live Aloha
finishing.com - Pine Beach, New Jersey
---
---
March 3, 2018
Q. I have acid zinc barrel plating. For MS material I haven't any problems.
But recently I got some zinc casting material for zinc trivalent yellow plating. So I want help for how can I do that material with shining?
Vinayak Botre
Indiplate Enterprises - Pune, Maharashtra, India
---
April 2018
"Finishing and Electroplating Die Cast and Wrought Zinc"
by Safranek & Brooman
from Abe Books
or

Affil. Link
Your purchases make finishing.com possible
A. Hi Vinayak. It is quite difficult to reliably plate zinc diecastings as you will read on this page. If your only problem is that they are not shiny, count yourself skillful and/or lucky :-)
I was not even aware that diecastings could be successfully plated with acid zinc.
Regards,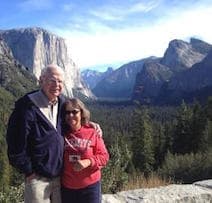 Ted Mooney
, P.E. RET
Striving to live Aloha
finishing.com - Pine Beach, New Jersey
---
---
March 20, 2018
Q. Hello, I just want to ask you a question. We are processing zinc alloy castings and we have a blister problem before plating. What might cause this? Can you help me? Thank you.
yunus sezgin
kalekilit - istanbul TURKEY
---
April 2018
A. Hi Yunus. Kanjibhai has given us 22 possible reasons for blistering of die castings. But if the blister problem occurs before plating, it sounds like a diecasting problem which he covered in his first few entries. Are you doing the diecasting in-house or buying the castings? Tell us about your QC inspection please.
Regards,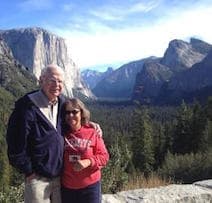 Ted Mooney
, P.E. RET
Striving to live Aloha
finishing.com - Pine Beach, New Jersey
---
April 3, 2018
Q. We are doing our own casting processes, and just for 3 weeks we are having this blistering problem. We don't know where to look at to solve it. We have tried to change raw material; we don't know what to do.
yunus sezgin
[returning]
kalekilit - istanbul TURKEY
---
April 2018
Hi again. Any reader is welcome to try to help you, but I don't know much about diecasting. This site focuses on the finishing processes rather than diecasting; so, sorry, I'm not sure if we will attract the readers who can best help.
Regards,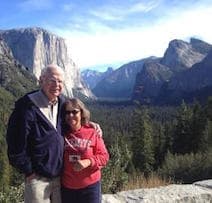 Ted Mooney
, P.E. RET
Striving to live Aloha
finishing.com - Pine Beach, New Jersey