60,000 Q&A topics -- Education, Aloha, & Fun
topic 33784
Blisters in Nickel Plating with temperature
A discussion started in 2005 but continuing through 2020
2005
Q. We have a problem that we hope someone can help us, we are a job shop plater and we are Nickel plating Zamac (Zinc Die Casts) parts that have a good die condition. Parts are processed in racks and mainly they are a plate 1/8" Thick approx.
The problem is our client welds in a reflux oven the parts and they go up to 225 °C (437 °F) for 4 minutes. The initial samples 160 pieces where perfect, the we sent 1400 and 5.7% had problems with blisters, then we sent another 3800 parts, and out of 100 samples, 24% had blisters after the reflux welding.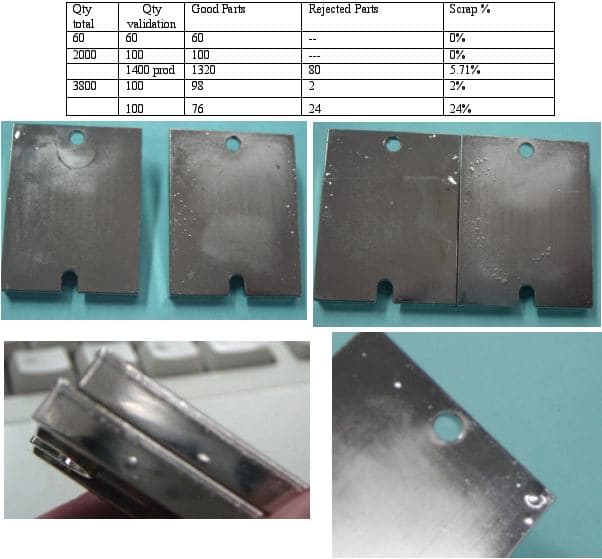 our Process is:
Degreaser in process for Zamac, 60 gr/lt and 60 °C Rinses
Activate with Acid Salt 30 grms/lt temp. ambient
Rinse
Alkaline Copper 10 minutes 60 °C
Rinses
Activate in Sulfuric Acid 5% amb temp
Nickel Watts
Rinses
Please any feed back will be very good. We haven't received the parts to examine them for the blistering, to see if it comes from the base metal or the copper.
Thanks for your help
Sergio Hernandez
Plating job shop - Guadalajara, Jalisco, México
---
2005

A. 10 minutes copper plating sounds too little. I would try a heavier copper plate first. The acids may be attacking the Zamac, and causing poor adhesion which results in blisters later.




Jeffrey Holmes, CEF




Spartanburg, South Carolina





---

2005

A. The problem is probably one of two things
1. Porosity in the casting entrapping solution/dirt before nickel plating
2. Lead in the casting requiring a fluoboric acid dip in addition to the acid salt.

These would be the most common if the blister is copper from the die cast. It would be necessary to look at the back of the blister to determine what exactly is blistering.

Gene Packman




process supplier - Great Neck, New York





---

2005

A. Looks like liquids got entrapped under the plate. Subsequent exposure to high temperature made them expand or boil. So, my suggestion would be to inspect for pores or cracks before processing. Also, it may be beneficial to add an electrocleaning step after the degreaser.

Guillermo Marrufo




Monterrey, NL, Mexico




---
2005

A. Sergio,

Are the blisters peeling off down to the substrate (zinc) or is the nickel peeling and leaving copper? Other than the heat, my process is very similar to your (I use a copper cyanide bath...is this what you mean by alkaline copper?). I've never experienced this problem if the line specs are OK unless I had some very porous castings.




Trent Kaufman




electroplater - Galva, Illinois





---

2005

A. Guadalejara ! Blister problem after copper plate, 1) peel the blister then check the on die cast if it is black spot,make sure activation good ,check the concentration of your acid salt tank and dumping and make up new schedule. check the copper strike for any other contamination like chrome ,analyze the copper strike for detail contamination.




Popat Patel




finishing shop - Roseville, Michigan




---
2005

Thank you for all your responses.
I did what was suggested and peeled the blister, we found a greyish color in both parts of the blister. Photo included. There is no Copper in sight and the color is grey, as the die cast. Not black as if with smut.
Gene, if the problem is not copper from the die cast, what should we do?
Guillermo, in reality the bubbles only appear after the high temperature. There are no pores visible in the die cast.
Trent, the blisters are peeling off down from the substrate, see photo. what can we do?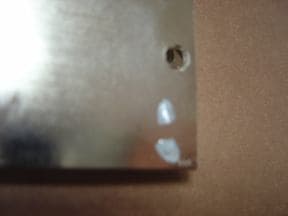 Yes our alkaline Copper is a copper cyanide bath, (it's not a strike)
Can you help me with the lone specs for his work?
Thanks again to all for your time and help.
Sergio Hernandez
[returning]
- Guadalajara, Jalisco, Mexico
---
2005
A. Based on your opinion, because the photo is not clear enough, it seems that the zinc delaminated from itself. This could be attributed to inadequate casting practice more than a plating error. In such a case, it would be interesting for you to expose some unplated parts to the high temperature and see if they tolerate it without damage.
Guillermo Marrufo
Monterrey, NL, Mexico
---
2005
A. Hello...
It seems your pretreatment is very poor. If I were you, I would use electrolytic degrease. I mean, your parts exposed to high temperature and your parts occurred gas bubbles (H2). This bubbles occur after plating as a blisters. So, If you use electrolytic degreasing (either before cathodic and later anodic) after hot degreasing, you will solve this problem. But it must either cathodic and anodic. This is very important. Because anodic will remove gas bubbles. Try these, and reply to me please ...
Good Luck...
Emre Tuna
- TURKEY
---
2005

A. Hello Sergio,

Please check that the casting is not laminated. If it is cast in the Hot Chamber process the castings should be allowed to cool naturally in air. Water quenching is entirely avoidable.

Recheck for Porosity by taking a light cut with a 120 grit polish belt or wheel. If pores show up below the skin you need speak to your casting department.

Lastly do add a cathodic and an inhibited alkaline anodic cleaner in sequence after the soak cleaning stage.

After the acid activation the zinc should appear clean whitish signifying good activation. Two rinses are required thereafter.

Add an acid copper step after the cyanide copper stage and plate at least seven and up to 20 microns leveling acid copper for a really excellent finish.

Good luck.


Asif Nurie [dec.]
- New Delhi, India
With deep regret we sadly advise that Asif passed away on Jan 24, 2016



---

2005

A. Sergio,

I run into delamination problems on my die cast parts once and awhile. Depends on the porosity (not always visually apparent-the casting sometimes seem to have a very thin "skin" on them that covers the voids) of the part. We have had some moderate success buffing the parts before processing. I would go to the root of the problem and try to work with the caster to improve the part quality if possible. If this isn't possible, you may try pre-baking a batch of parts before plating. You are stuck between that old rock and a hard place. Good Luck




Trent Kaufman




electroplater - Galva, Illinois




---
March 25, 2012
Q. Please tell me the lead in diecasting, which comes off with the dip in fluoboric acid with the acid dip?

Please tell me if it is before copper plating or after copper plating?
Abhishek Bhati
- Ghaziabad, UP, India
---
March 27, 2012
A. Hi, Abhishek.
Before plating (the last step except rinsing before plating.
Regards,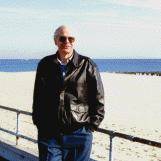 Ted Mooney, P.E.
finishing.com - Pine Beach, New Jersey
Striving to live Aloha
---
---
Blisters in Nickel plating on diecast parts
November 28, 2017
-- this entry appended to this thread by editor in lieu of spawning a duplicative thread
Q. I am looking for help: my supplier for all the sudden begun making "blisters" in QQ-N-290 over 0.007 mm copper on die cast part Zamak 5.
They were doing fine for over the year and now 60% parts are having blisters.
Blisters are developing on part in time: holding control sample @150 °C for a day will accelerate blister forming.
Supplier is in China, one part having problem, another does not, both plated on same line. We already went through usual suspects: cleaning parts prior to getting them into plating line, tank control etc.
Still one part is almost 100% yield, another 60% scrap, parts are barrel plated.
If anybody willing to share their experience or may suggest what else to look at.
Mark Berg
Product designer - Hudson, New Hampshire US
---
December 1, 2017
Q. Dear sir.
I am Murali from Bangalore INDIA. We made plating on ziplocks which is made from zamak3 fast from few day I absorbing heavy BLISTERING on ziplocks we tried ultrasonic cleaner with surfolin MZ82, surfolin U 25.
Clean with sulfuric acid 10 ml/lit.

(pictures of unplated parts)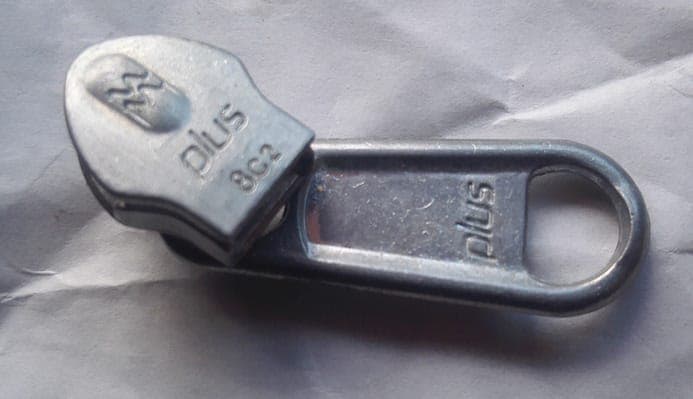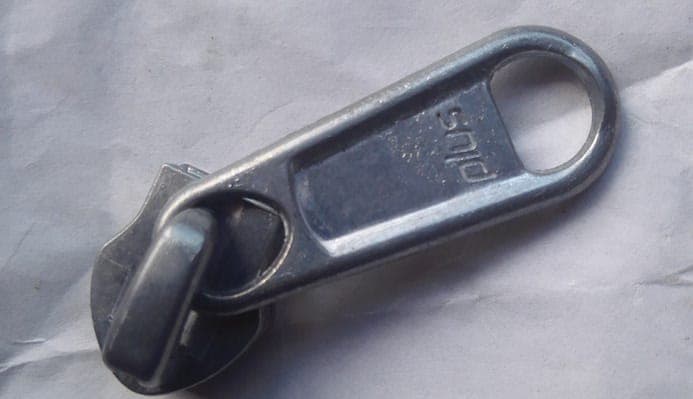 Please give suggestion. Thanking you.
Murali M
NEW PLATER - Bangalore karnataka INDIA
---
December 2017
A. Hi Murali. Diecast parts are a difficult starting point :-(
It looks to me like those parts have not been sufficiently tumbled or vibratory deburred as they appear to have some small scratches or high spots (although pictures are deceiving). But, more importantly, I don't think you'll get them sufficiently clean with ultrasonic cleaning. As a minimum, I think you'll need electrocleaning.
Regards,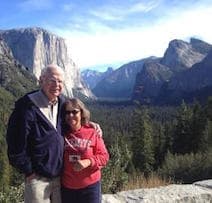 Ted Mooney, P.E. RET
finishing.com - Pine Beach, New Jersey
Aloha -- an idea worth spreading
---
---
October 9, 2019
Q. Sir, I am arivalagan p from trichy india. After nickel chrome plating welded area bubbles problem came in exhaust pipe For last one year, but still now not reduced the problem. Here casting and mild steel join welding area. After nickel chrome plating plating bubbles in vehicle exhaust pipe.
ARIVALAGAN PALANIVEL
sun platers - TRICHY TAMIL NADU INDIA
---
October 11, 2019
A. Arivalagan,
Please post the defected parts photos. It will help us to give some suggestion to resolve your problem.
Karthikeyan Ponnusamy
Consultant - Bangalore, Karnataka, India
---
---
October 12, 2019
Q. We are facing nickel plating bubbles at weld joint area only after heating.and base metal mild steel and we are doing triple nickel layer plating.
anbu arasu
- chennai,tamilnadu ,india
---
October 16, 2019
A. Hello Anbu,
By triple coated nickel plating, I assume that includes a Nickel strike? Have you determined that all nickel layers peel from the base metal, or just one or two layers? Are you media blasting the weld joints before the pre clean process? To really help you we would need more information on your process.
Mark Baker
Electronic Plating - Winston Salem, North Carolina USA
---
October 17, 2019
Q. Thank you for your reply Mr.mark Baker

Problem -- Plating bubble at weld joint

Process -- Soak cleaning + Anodic cleaning + Pickling + anodic cleaning + Acid activation +Semi bright +tri nickel+ bright nickel +chrome activation +chrome

Please note, we have each 2 water rinses in the precleaning stages only.

Part name -- Exhaust pipe

Actually we are welding two part MS & cast iron (CA 40)
And welding material copper coated ms wire.

And we are facing plating bubble at weld joint where MS & CA cast iron weld bead after heating(around 200 °C) at vehicle pre testing.

Before plating we have checked CA 40 material having 12% chrome content and MS having 0% chrome and After welding process Welding bead found 2% chrome content .
And
1.We are facing plating bubble at Cast iron part after heating
2.We are facing plating bubble at MS and Cast iron joint weld bead after heating
3.We are not facing plating bubble at MS part after heating .
Is there any pre cleaning required to solve the plating bubble at weld bead & Cast iron part .

Why plating bubble observed in cast iron and weld bead join area?

Plating bubble observed due to chrome content in the part or poor pre cleaning?

Please suggest..
Anbu arasu
[returning]
- Chennai, tamilnadu, india
---
October 18, 2019
A. Hello again Anbu,
Plating nickel on cast iron presents some problems. Thank you for submitting your process. I am surprised you don't use a copper plate before nickel. Many shops use a cyanide copper to seal any pores. You will want to make sure your pickling is at the proper acid concentration and dwell times should be kept to a minimum. The reason for this is aggressive pickling can increase the carbon content on the surface which leads to poor adhesion. Hope this helps and good luck.
Mark Baker
Retired - Winston Salem, North Carolina USA
---
October 18, 2019

Thank you very much ......for your reply
Anbu arasu
[returning]
- Chennai , tamilnadu,india
---
October 18, 2019
A. Never put copper on an exhaust pipe. The heat will tarnish the plating as the copper migrates. Also, bright nickel is not preferred for exhaust pipes. Start with non-brightened as pure as possible, preferably sulfamate, buff, then chrome plate. All old fashioned motorcycle parts platers know this well.

Robert H Probert
Robert H Probert Technical Services

Garner, North Carolina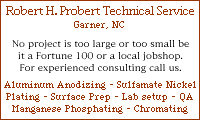 ---
---
Effect of Lead Contamination on zamak electroplating
May 19, 2020
Q. Hi

How high can the lead content of zamak be and still be able to successfully electroplate the zamak?

Am I correct in thinking that lead will cause blistering?

Lead contamination is about 0.3 to 0.5%
Chris McKernan
- Auckland, New Zealand
---
May 2020
A. Hi Chris. Yes, lead leads to blistering because the acids commonly used in pretreatment for plating (hydrochloric and sulfuric) cannot dissolve or activate lead. You're probably trying to keep your question simple -- but unfortunately the shorter the question, the more difficult it usually it is to answer, and the more "it all depends" :-)

You're probably thinking of nickel-chrome plating? I think as long as the plating shop uses hydrofluoric acid in their pretreatment, they can probably activate zinc with 1/2% lead, but still, I believe this is 100X what's actually allowed in zamac. Pease tell us if you are a product designer, a plating shop estimator trying to assess the impact, a smelter or scrapper, or whatever, and why you ask -- because your question raises many more like "can you call it zamac?", "will it pass RoHS requirements", "will this composition suffer ruinous tin pest?"

As a general rule of thumb, plating requires higher quality diecastings than other finishing processes like painting and powdercoating. (I was once involved in a project where a honcho with a power tool company decided they would sell a line of tools with chrome plating on a diecast component which had previously always been powder coated ... and they suffered terrible blistering; one of the steps we ended up doing was 100% inspection as the parts came out of the dies, picking the best castings for plating and relegating the less perfect ones with tiny possible cold shuts and porosity to powder coating). So I think you'd have a better shot of success using 0.3%-0.5% lead castings with a different finishing process rather than plating.
Regards,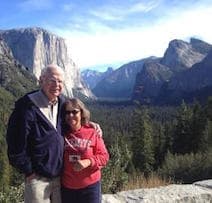 Ted Mooney, P.E. RET
finishing.com - Pine Beach, New Jersey
Aloha -- an idea worth spreading
---
May 19, 2020

Hi Ted

Thank you for your answer. We are a scrap/smelter and the question came up for a local casting company.

It is probably more like KS alloy. Yes its for nickel/chrome plating
I think that you are right and this could end up being a garbage in garbage out situation if we tried it.
Chris McKernan
[returning]
- Auckland, New Zealand