World's #1 finishing resource since 1989
No login needed: Chime right in
topic 8542
Copper Plating at Home
2001
I would like to copper plate the brass weight shells and pendulum bob of a clock movement. The shells are solid brass (I believe) and pendulum bob I think is brass plate, although I am not sure.I imagine they probably have some sort of lacquer on them for protection. I might also like to plate the chain as well. How can I do this at home?
Larry Freeman
- Zebulon, North Carolina
---
2007
Similarly, I have brass items I want to copper plate at home.
I need someone to remind me of my basic chemistry for electro-plating. I think I have to use Copper Sulphate (not sulfate) as electrolyte, but should the donor Copper be the Cathode or Anode?
Chris Vaughan
- London, UK
---
2007
Hello, Chris. 'Sulphate' and 'sulfate' are the same thing, just optional ways of spelling it. We have an introduction to plating for students that will explain the basic chemistry issues you are asking about, and show you how to do copper plating for a science experiment. Beyond that, the Metal Finishing Guidebook will give you the formulas and operating conditions you seek.
But the thing is, a dull, thin, marginally adherent copper plating, adequate to demonstrate chemical principles like Faraday's Law of Electrolysis, is one thing. Bright, thick, adherent, functional copper plating for a real-world purpose is something else entirely. You will probably not be able to secure results of that type without a proper rectifier, temperature control, solution agitation, filtration, high purity oxygen free copper anodes, and proprietary addition agents.
For "real" copper plating, as opposed to a science experiment, it might be best to send the parts to a plating shop. Good luck.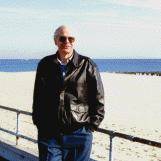 Ted Mooney, P.E.
Striving to live Aloha
finishing.com - Pine Beach, New Jersey
---
2007

Many thanks.

I was joking about the "Sulfate".
Having read your "Student" section I appreciate why I got the Black coating - yes I tried it today - so next time I will reduce the voltage. Using saturated Copper Sulphate solution + 12 Volts & much cleaning/polishing of the whitemetal model engine chimney prior to plating gave acceptable results. I only want a light copper coating which can be lightly burnished before lacquering. I can see that this method would be of little use if the item was to experience any appreciable wear. Thank you again for your response.
Regards Chris.
Chris Vaughan
[returning]
- London, UK