Where the world gathers for
plating, anodizing, & finishing Q&As since 1989
-----
Hot Dip Galvanizing Q&A: G60 vs. G90, G140, G185
Q. I am looking for info regarding zinc galvanizing. I need to know what the terms G-90 and G-140 mean regarding galvanizing. Also, if anyone has relevant experience comparing these two terms to plated alkaline zinc with yellow chromate it would help me tremendously.
John R. Hill
- Sparta, Michigan
2000
A. G-90 and G-140 are coating designations for Galvanized Steel. For example, G-90 designates a zinc coating of .90 oz/square foot, while G-140 designates a zinc coating of 1.40 oz/square foot. These coating weights are a total for both sides of the strip. The complete list of coating designations can be found in ASTM A525 [affil link] "Specification for General Requirements for Steel Sheet, Zinc Coated (galvanized) by the Hot Dip Process". I don't know how these compare to the other types of zinc plating you mentioned.
Patrick Patton
- Westlake, Ohio
A. Hi John. Hot-dip galvanized zinc coatings are usually much heavier than electroplated zinc coatings. Most "commercial" zinc electroplating is .0002" thick (5 µm) or even less, and 8 µm is probably the most common in the automotive industry.
Pre-galvanized G-90 coil, at .90 oz/square foot for both sides would be .45 oz/square foot on each side, equivalent to about 0.00076 (19 microns); that thickness can be achieved by zinc electroplating, but that is quite thick and quite unusual. Hot-dip coatings on discrete parts (post fabrication galvanizing) might be say 85 microns, sometimes even thicker. Thus as a simplification but a visualization tool, we might say that pre-galvanized coatings run about 3-5X as thick as most zinc electroplating, and post-fabrication hot-dipped parts have about 10X the zinc thickness of most parts electroplated with zinc.
Regards,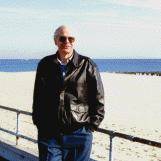 Ted Mooney
, P.E.
Striving to live Aloha
finishing.com - Pine Beach, New Jersey
---
---
Q. What is the most common hot dipped galvanized used? Is it G60 or G90? Please let me know.
Thank you!
CÈsar Marciales
- El Segundo, California
2001
A. The G-60 is the most common galvanized metal and determines the amount of galvanize on the metal. The G-90 would be more galvanized coating than say G-60. If it is for outdoor use or in a high moisture environment I would always specify G90, just because it seems to make a difference over time.
I hope this helps,
Steve Sarten
steel company - Lenoir City, Tennessee
A. In an outdoor area G90 will last longer; it's like painting a car: the more coats the longer the steel will be protected ... but in this case it's more zinc applied to the steel.
G90 100-150 yrs.
G60 50-100
G30 <50


DANNY TIDWELL
METAL WORKS - GAINESVILLE, FLORIDA
November 18, 2010

Thanks, Danny, we appreciate the input! But your numbers sound extremely optimistic to me. What is their derivation please? Thanks.
Regards,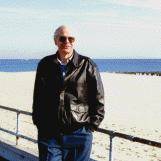 Ted Mooney
, P.E.
Striving to live Aloha
finishing.com - Pine Beach, New Jersey
---
---
Q. Evaluation of G60 vs G90 galvanizing with respect to cold formed metal framing (studs in exterior wall construction) and interior metal stud or other architectural components. Also for use in sheet metal work directly exposed to the elements. Any guideline as to when to spec one over the other? Industry standard and any significant difference in cost?
Thank you.
Dale Hurttgam
architect/engineer - Southfield, Michigan
2003
A. Hi Dale. We appended your question to a thread where Steve S. suggests at least G90 for outdoor use. G90 has 50% more zinc, so it costs more of course, but the relative cost differential depends on the steel sheet thickness of course. G90 is probably the minimum for outdoor use, and for hangers, etc., in contact with today's very corrosive pressure treated wood, G185 is often recommended.
Regards,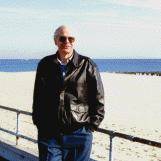 Ted Mooney
, P.E.
Striving to live Aloha
finishing.com - Pine Beach, New Jersey
---
---
Need HOT-DIPPED G30, G60 and G90
RFQ: I want to know where hot dipped G30, G60 and G90 could be provided? Thanks.
Qiao vendy
- wuxi, jiangsu, China
2004
Ed. note: Sorry, this RFQ is outdated so private contact is no longer available, but public technical replies are still welcome! No public brand/source suggestions please ( huh? why?)


---
Multiple threads were merged: please forgive repetition, chronology errors, or disrespect towards other postings [they weren't on the same page] :-)
---
Is JIS SGCC Z08 equivalent to ASTM SGCC G30
Q. Dear Peers,

My name is Roger Ho come from a metal stamping factory, recently we got a big problem. In our factory is according to the JIS standard to purchase the raw material, but one of our customers requests us purchase the raw material according to the ASTM standard. Could you please advise me if JIS standard SGCC Z08 is equal to ASTM standard SGCC G30? If not, please advise me the right standard.

Thanks & Regards,
Roger-Ho
metal stamping - Hong Kong, China
2006
A. I'm sorry you experienced this problem. It can be difficult to compare JIS to ASTM standards. The problems are lack of printed standards, language and conversion tables.

I highly recommend you secure copies of each respective standard and compare them. ASTM standards may be purchased on line, for a small fee. IMO, JIS standards are more difficult to get a copy of.

When you don't have a copy of a specific standard, please inquire of your customer and/or your vendor. They can be very helpful. Lean on your quality standards, merely explain you need a copy of the specification, in order to perform "contract review". Your quality process should compare the specifications of your "sales order" to that of your "purchase order", to insure you meet your customer's requirements.

I suspect SGCC Z08 is a Hot Dip Regular Spangle Galvanize.
You will also need to determine if any surface treatment is required, such as chromate treatment and/or oil.

I don't remember ASTM having as SGCC specification. However G30 would refer to the coating weight. Please get copies of the respective standards and compare all the product variables to determine if Z08 is comparable to G30 and both specifications are Hot Dipped Galvanize.

From my experience a G30 coating is an extremely light coating for a hot dip process. At least in the USA, it's difficult for any hot dip process to produce a G30 coating.

Some vendors would sell you a G60, in place of a G30. You would have more zinc coating than is necessary. However, JIS standards may specify a min and max coating weight. So a sheet with a heavy coating weight may met an ASTM std., but not a JIS standard.

A heavy coating or even a non-uniform coating would make any welding more difficult. A welding process "set up" for a G30 coating weight may produce inadequate welds if a vendor furnishes a heavier coated strip.

Most continuous hot dip lines produce G60 and G90 coatings on a cold rolled substrate. A G60 coating refers to a total of 60 grams per square foot. Approximately 30 per side. Some JIS specifications may call for a hot rolled substrate. Some steel mills REFUSE to use any hot rolled substrate.

You must also understand that JIS is a general industry standard. All Japanese auto manufacturers have more detailed specifications based on the general standard.

Toyota has their own engineering standard. Honda relies on their Honda Engineering std. (HES). As does Nissan and Fuji Heavy Industries.

The ASTM standards are also general industry standards. Every ISO certified, steel vendor that sells to an ASTM specification should be able to give you a copy of the specification cited on the purchase order.

Unfortunately I don't have copies of the specifications you cited, but recommend you focus on the process (hot dip vs electro.,) coating weight, and surface treatment. required.

Good luck.
Terry Magyar
ex - Berwick Steel - Columbus, Ohio
---
---
-- this entry appended to this thread by editor in lieu of spawning a duplicative thread
Q. WHAT DOES IT MEANS G90 GALVANIZED STEEL FINISH, IT REFERS TO G90 IS THE THICKNESS? OR THE PROCESS? WERE CAN I HAVE MORE INFORMATION ABOUT THIS MATTER, IT IS ELECTROLYTIC OR HOT GALVANIZED.
VICTOR MEDINA
MANUFACTURES OF FLOOR BOXES - MEXICO,
February 23, 2009
A. Hi Walter. We appended your question to a thread which answers it. G90 is an ASTM thickness (actually a weight) designation for hot dip galvanized sheet.
Regards,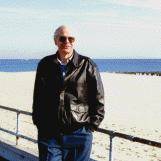 Ted Mooney
, P.E.
Striving to live Aloha
finishing.com - Pine Beach, New Jersey
---
---
Q. What is the abbreviation of SGCC material
s.basker sivaraman
Design and development - pondicherry, India
March 12, 2009
A. Hi Basker. It means hot dip Galvanized Coil. Perhaps "Standard Galvanized Commercial Coil".
Regards,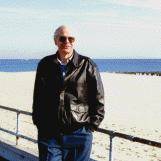 Ted Mooney
, P.E.
Striving to live Aloha
finishing.com - Pine Beach, New Jersey
---
---
Q. Is there a specification difference between G60/G60 and 60G/60G? Basically, are there 2 different specs, or do 60G and G60 mean the same thing?
Kurt Dutcher
Stamping - Chelsea, Michigan
October 8, 2009
A. Hi Kurt. They do not mean the same thing!
G60 is a hot dip galvanizing specification for .6 oz total weight of zinc per square foot (approx. 0.0005" thickness per side), whereas there is a different spec for electrogalvanizing wherein 60G60G means each side is plated to a weight of 60 g/m2. If we take this then as a total of 120 g/m2, a 60G60 finish is roughly 2/3 the thickness of a G60 finish. Still, I don't think you should take a chance on quoting without clarification because, unfortunately, without specific context short alphanumerics like 60G can mean virtually anything. Good luck.
Regards,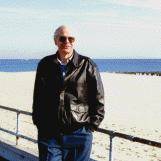 Ted Mooney
, P.E.
Striving to live Aloha
finishing.com - Pine Beach, New Jersey
---
---
Q. I am looking for pass/fail criteria for humidity tested SGCC plated metal sheets.
In case that such a criteria is a negotiable issue with the customer, still, what is acceptable and used by the big enterprises?
Could you provide links to such specs?
Moshe Shoval
manufacturing quality engr. - Tel Aviv, ISRAEL
September 24, 2012
A. Hi. The applicable standard is probably JIS G3302 [affil link]. You'll have to buy this from a clearinghouse as it will not be free.
Sorry, although I'm sure the humidity test hours would be dependent on the thickness specified, I can't answer the question.
Regards,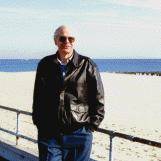 Ted Mooney
, P.E.
Striving to live Aloha
finishing.com - Pine Beach, New Jersey
---
---
Need American drywall screws with G90 galvanizing
Q. I can't find an American made drywall screw with a G90 coating. Can anyone point me in the right direction?
Dan Wing
- LaCrosse, Wisconsin, USA
April 10, 2013
A. Both Simpson and East Coast Fasteners sell drywall screws that are mechanically galvanized. G90 is 0.9 oz/sq ft, and the deposit thicknesses are in that range. Mechanical galvanizing is a good choice for these fasteners due to the risk of hydrogen embrittlement.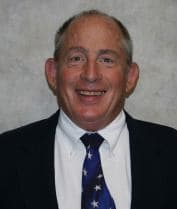 Tom Rochester
CTO - Jackson, Michigan, USA
Plating Systems & Technologies, Inc.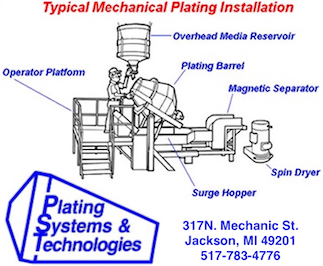 ---
---
Q. WHAT IS THE DIFFERENCE BETWEEN GALVANISED STEEL AND STAINLESS STEEL... HOW CAN I DIFFERENTIATE G90 AND G115 ? WHAT WOULD BE THE ASTM VALUE OF G90 AND G115.
MOHAMMAD ALAM
- DUBAI CITY, UNITED ARAB EMIRATES
August 11, 2015
A. Hi Mohammad. Galvanized steel is plain low carbon steel which has been dipped into a vat of molten zinc to acquire a coating of zinc on it.
Stainless steel is an alloy of steel plus chromium, and often nickel, plus trace ingredients. The most essential difference is that galvanized steel is plain steel with a coating on it which offers sacrificial corrosion protection, whereas stainless steel is homogeneous through and through and is inherently more corrosion resistant than plain steel because of its chromium and other metals.
As Tom says, G90 is 0.9 oz/sq. ft. Per the previously referenced specification ASTM A525 [affil link] , G115 would be 1.15 oz/sq. ft.
Regards,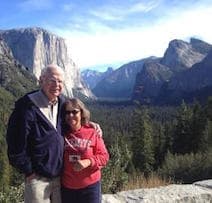 Ted Mooney
, P.E. RET
Striving to live Aloha
finishing.com - Pine Beach, New Jersey
A. G90 means 90 GSM, that is 90 grams per square meter total weight inclusive both sides of coil or sheet
akil alva
Hitech - Ras al khaima UAE
A. Hmm...
1. Patrick and Tom say G90 means .90 oz per square foot (which equates to a thickness of about .00076" of zinc per side).
2. Terry says it means 90 grams per square foot (which equates to about .00267" per side) -- but I think he is wrong.
3. Akil says it means 90 grams per square meter (which equates to about .000248" per side) -- and I am sure he is wrong.
Me & Goldilocks agree with Patrick & Tom because that thickness sounds just right and the other two sound too thick and too thin :-)
Regards,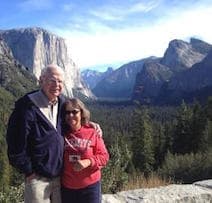 Ted Mooney
, P.E. RET
Striving to live Aloha
finishing.com - Pine Beach, New Jersey
---
---
Thickness of coating
Q. Hi.
I need to know how to recognize and inspect galvanized sheet metal, and to find out if it is a G90 or G60, etc., galvanized sheet metal.
nabila aoun
- lebanon
March 23, 2017
A. Hi Nabila. The first step is to obtain a copy of ASTM A525 [affil link] because if a coating is supposed to be G90 or G60, and claims to be, you'll need to know exactly what is entailed in that claim, so you know what to inspect for. The fabricators of the sheet metal coil stock probably use automated X-ray fluorescence instruments to determine/control the thickness, but they are very expensive, and you should be able to do a simple weigh/strip/weigh process if a destructive test is okay. Perhaps you can even test the thickness magnetically as a rough check. Good luck!
Regards,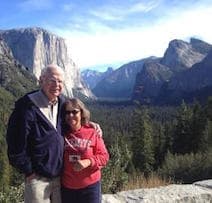 Ted Mooney
, P.E. RET
Striving to live Aloha
finishing.com - Pine Beach, New Jersey
---
---
Standards for Pregalvanized steel
Q. Dear sir,
Could you tell me, how to get whole information of pre galvanised steel Specification (as per thickness) with standards?
If any body has whole information or soft copy of book related to JIS G3302 [affil link] and IS 513 standard for pre-galv steel, please share.

Thanks & Regards,
Mangesh
Mangesh Taware
student - Pune, Maharashtra & India
A. Hi cousin Mangesh. JIS standards are copyrighted and you must buy them through an authorized source, we cannot share them here or assist anyone in sharing them. Indian Standards are also copyrighted but, realistically, if you Google you will find IS 513 widely available on line, although it seems to refer to the steel itself rather than the galvanizing process.
You will find some older online books on the topic at https://books.google.com/advanced_book_search
if you click the 'Google ebooks only' button and scan the results for "Free Google eBook".
The galvanizing associations like galvanizeit.org, galvanizing.org.uk, galvanizing.org.nz, gaa.com.au, and egga.com have white papers available but it may take some time to find what you are looking for ... and you still can't quote to or certify to standards you don't have. Good luck.
Regards,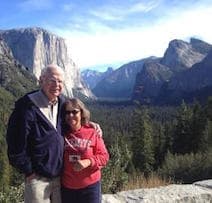 Ted Mooney
, P.E. RET
Striving to live Aloha
finishing.com - Pine Beach, New Jersey
---
---
← Posters: please describe Your Situation, which is probably interesting & teachable. Readers have less interest in abstract questions

Q. Hi Sir,
What's the difference between G60U and G60UL?
Doug Sir
- Long Beach, California
August 17, 2022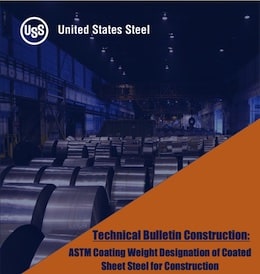 A. Hi. The "U" is definitely related to Underwriter Laboratories, per attached bulletin from US Steel.
Please put your question in context though: where are you hearing or seeing 'G60U'; and where are you hearing or seeing 'G60UL'? In the abstract, 'G60UL' could have been accidentally made up right on the spot by someone who knew that 'G60U' involved Underwriter Laboratories and decided to further clarify it for themself by replacing the U with UL :-)
Luck & Regards,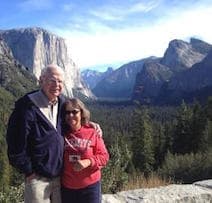 Ted Mooney
, P.E. RET
Striving to live Aloha
finishing.com - Pine Beach, New Jersey
---
---
Q. Hi there,
I'm quoting a job that requires zin G - finish to withstand 720 hours salt spray test with which I'm not familiar. The drawing is calling out a G185. I've only ever quoted G90. Any suggestions for which finish would withstand 720 hr salt spray testing?
Michael Nicoletta
- Toms River, New Jersey
January 12, 2023
A. Hi Michael. For many years G90 was the expected and often specified thickness of galvanizing for outdoor exposure. However, with the transition away from chromated copper treatments for pressure-treated wood, it was discovered that the replacements are far more corrosive than the old treatment ... approximately 2X. So it has become standard to use G185 (galvanizing twice as thick) for applications like joist hangers and associated hardware which used to be okay with G90.

Galvanizing is a sacrificial coating which gradually dissolves to protect the underlying steel, and one theory is that doubling the thickness doubles the life. Some standards called for G90 to resist 375 hours of salt spray, so presumably some people think G185 will last 750 hours. ASTM B117 [affil link] salt spray testing is universally recognized as a horribly irrelevant test for galvanized coatings, but on the other hand is the saying "if you can't measure it, you can't control it", so the test gets specified anyway :-)

So it is vitally important to demand that your specifier be quite exacting about what the requirements are -- to 5% rust, 10% rust, cut edges, stamped holes, etc., in accordance with what standard ... or contract disputes are possible down the road. Any pre-galvanizing lasting a realistic 720 hours in salt spray testing sounds quite unlikely to me :-(
Luck & Regards,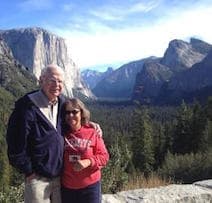 Ted Mooney, P.E. RET
Striving to live Aloha
finishing.com - Pine Beach, New Jersey




This is very informative and super helpful. I can't thank you enough for sharing your expert opinion. We mostly work in the stamping of cold rolled steel (1050, 1080), copper, brass, stainless, etc. As of lately we've been quoting the HSLA hot dipped which is new territory. We've made parts out of aluminum for this customer in the past, but this is the first time they asked for a salt test spray spec on the Galv. It's nice for us to be able to expand -- though there is a learning curve. I reached out to vendors who in turn reached out to Mill Metallurgists without gaining a definitive answer. You're the closest I can get to a solid answer. Thank you for the support and feedback - I just shared with my Team members.
Now we're working on the formability aspect of the part made from HSLA F Grade 80.
Kindest regards,
Michael Nicoletta
- Toms River NJ
A. Ted has already answered, and I'm just echoing his point.
Salt spray testing is quite inappropriate for galvanized products and will give totally misleading results.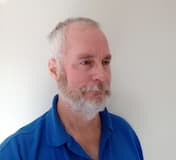 Geoff Crowley
Crithwood Ltd.

Bathgate, Scotland, UK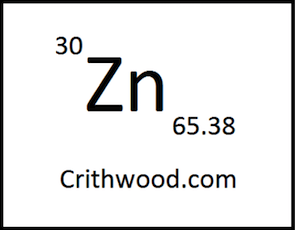 Thank you Geoff - I greatly appreciate the support.
The hot dipped galv is new territory. So, I can use all of the advice I can get.
Michael Nicoletta
- Toms River New Jersey
February 7, 2023
A. As the other replies in this thread say, salt spray tests are quite inappropriate for galvanized coatings.
Those that specify salt spray for zinc based coatings clearly don't understand the mechanism of zinc based corrosion protection or of what salt spray testing does.

SS tests give no indication of the expected life of zinc coatings.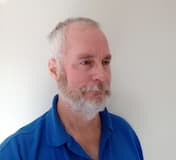 Geoff Crowley
Crithwood Ltd.

Bathgate, Scotland, UK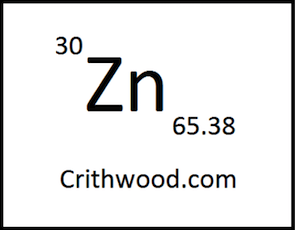 February 13, 2023
---
---
Q. I am looking for some recommendations on what type of galvanizing to spec (G60 or G90 or G140.....) for a structure that is close to the ocean (about 1500 feet). Need to specify galvanizing specs for steel purlins so they can last for 20 years. Any guidance or articles will be appreciated.
A Dar
- Honolulu, Hawaii
April 1, 2023
A. Hi A,
Because G90 is widely available, and Hawaii is more corrosive than most places, I would not consider G60 ... only G90 as a minimum.
G140 seems to be used on rooftop solar power installations so that would seem to be a lot for interior use supporting a roof.

Guarantees are tricky things and I'm not guaranteeing anything, but G90 seems generally appropriate to me, as long as there are no special circumstances like contact with pressure treated wood or more noble metals.
Luck & Regards,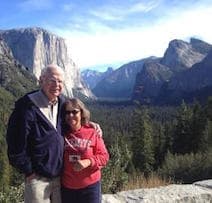 Ted Mooney, P.E. RET
Striving to live Aloha
finishing.com - Pine Beach, New Jersey



Q. Aloha Ted - Thank you for your response. I did not quite understand your comment regarding the G140 spec. Could you elaborate on it a little bit more.
A Dar
- Honolulu, Hawaii
April 5, 2023
A. Hi again. G140 is heavier and better than G90, and if cost is no object there is no reason not to spec it.
But G140, to my understanding, is usually used for exterior applications (facing the weather), like the framing for roof-mounted solar collectors. So it doesn't seem to me that you would need that heavy a coating for an interior application like roof purlins.
Luck & Regards,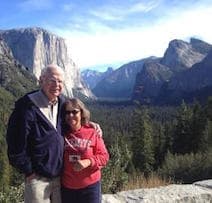 Ted Mooney, P.E. RET
Striving to live Aloha
finishing.com - Pine Beach, New Jersey




Got it! Thank you for sharing. Mahalo
A Dar
- Honolulu, Hawaii
April 6, 2023
---