Not a lecture hall but a roundtable with a seat for you!
60,000 topics spanning 36 years. Education, Aloha, & Fun
topic 7137 p.2
Cleaning Dirilyte Gold-tone Flatware
---
< Prev. page (You're on the last page of the thread)
---
A discussion started in 2001 but continuing through 2020
November 26, 2011
Q. Has anyone used SimiChrome [affil. link to info/product on Amazon] polish on Dirilyte?
Cheryl Blalock
- New York, New York, USA
---
November 28, 2011
A. Hi, Alice. Hi, Cheryl. In letter 10366, Eve M from Copper, CA has; and in letter 16071, Mike G from Kokomo has.
Regards,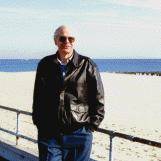 Ted Mooney, P.E.
finishing.com - Pine Beach, New Jersey
Striving to live Aloha
---
September 24, 2012

My Dirilyte set of 6 place settings is 47 years old, been kept in a fairly inexpensive silverware chest, and has not been used for maybe 20 years. Looks the same as when last used, looking forward to cleaning it with the new product.
Nancy Wadle
- Gravois Mills, Missouri USA
---
November 19, 2012
Q. I am so grateful for all these posts. I have inherited a 12 piece set and got what I thought was the special polish from the manufacturer, Tarn-X. I just finished polishing everything up for Thanksgiving and some of the pieces now have purple splotches. I don't think these pieces are sealed but if anybody feels they have a tried and true solution I would love to hear it before I run out tomorrow and buy some of the products mentioned above.

Also, I think I need to replace the case she had the flatware in and since we aren't supposed to use a silver case, could anyone send a recommendation.

Thanks much and Happy Thanksgiving to all.

Gervaise
Gervaise Christiansen
- Walnut Creek, California
---
November 24, 2012
Q. I JUST FOUND A SPOON FROM THE 1933 CHICAGO CENTURY OF PROGRESS FAIR. ITS MADE OF DIRIGOLD IN 1933 IN CHICAGO. ITS IN EXCELLENT SHAPE. SEARCHING ONLINE, IT APPEARS IT IS NOT WORTH A LOT OF $. READING ABOUT THIS COMPANY MAKES ME THINK THIS SPOON SHOULD BE WORTH A LOT MORE. ANY COMMENTS?
bob jones
- TINLEY PARK, Illinois USA
---
November 24, 2012
A. Hi Bob. This site is about metal finishing and we specifically avoid evaluation discussions because everyone has stuff in their garage or in grandma's attic, and we would drown under the traffic overnight -- but if people are offering similar items for a given price, that's what determines their maximum value :-)
I see a Dirigold "Century of Progress Fair" spoon in poorer condition for $7.55 and another listed "in excellent condition" on E-bay for a buy-it-now price of $24.95, so I can't see how another one could command much more than $25 at present. Best of luck with it!
Regards,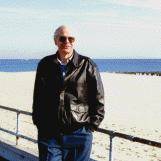 Ted Mooney, P.E.
finishing.com - Pine Beach, New Jersey
Striving to live Aloha
---
April 15, 2013
A. I just discovered that Muriatic acid (Hydrochloric acid) in a weak solution, helps dissolve the dark stains. It will save on the polishing later. I also tried weak sulfuric acid, but it didn't come close to doing the job HCl did.

Of course be careful, wear gloves and eye protection, with plenty of ventilation.

I plan on cleaning my complete set before a dinner party in two weeks.

John Rathgeber
- Wichita, Kansas, USA
---
July 18, 2013
A. Hi all. I inherited a large set of Dirilyte/Dirigold from my mother, who inherited it from a friend in 1960. Much of the set dates from the 1920s-1930s. Many years ago I bought 4 bottles of the Dirigold polish from the company in Warsaw IN. The polish is quite toxic but does a great job of cleaning the flatware. I'm still on the first bottle. After using the flatware, I wash and dry by hand, and let sit out overnight to be sure it is completely dry.

To store the flatware, I wrap similar pieces (like dinner folks) together in a high quality soft paper towel, and then store in Ziploc bags. Most pieces stay shiny and untarnished, so are ready for use as needed. Mom used to store in plastic wrap, but the flatware tarnished where the plastic touched it.
Jan Kidd
- Bloomington, Minnesota, USA
---
---
October 6, 2013
Q. I have a lot of old Dirigold from Sweden. I am using MAAS to polish and that works fine but there are these marks on the metal that won't come out by hand. They are rough to the touch. I don't know what they are (mold?).

Any help would be appreciated.
Carol Swanson
- Tinley Park, Illinois, USA
---
November 2013
A. Hi Carol. I doubt that they are mold. They are probably a bit of miniature volcano-like pitting due to corrosion of the zinc portion of the alloy. If you don't have a Dremel, get a buffing pad for your battery operated drill. Try the MAAS on the buffing pad, but you might need something slightly more aggressive like automotive rubbing compound. Good luck.
Regards,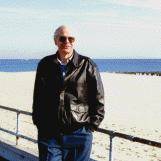 Ted Mooney, P.E.
finishing.com - Pine Beach, New Jersey
Striving to live Aloha
---
November 25, 2013

Thank you for your information. I am having the Dirigold buffed/polished.
Carol Swanson
[returning]
- Tinley Park, Illinois, USA
---
November 14, 2013
A. I have had my Dirilyte flatware since 1949 and use to dread cleaning it as it gave me a rash. I now use
Barkeepers Friend [affil. link to info/product on Amazon] without a problem and my flatware looks as good today as the day I bought it.
Rita Rolter
- Aventura, Florida, USA
---
November 26, 2013

I inherited my mother's 1939 wedding Dirilyte and my family has been using it every Thanksgiving for 74 years. I polish it very successfully with either Flitz (available at all Marine stores) or Wenol Metal Polish. Both require very little rubbing and leave a wonderful high gloss finish. Much less expensive than the Dirilyte product for sale on the web and both work wonderfully. Having 20 for Thanksgiving in two days and the table looks beautiful. Mom was born in 1916 and I'm an old lady myself. Thankfully my nephew loves the look and heft of it too so I can rejoice in the legacy moving forward.
Wendy Krueger
- Ft Lauderdale, Florida, USA
---
September 4, 2014
Q. I am in the same boat trying to clean my Dirilyte. Most of these cleaners sound a little harsh. If you use the Tarn-x do you have to buff the Dirigold items? The question I have: will an item like Tarn-x pit your Dirilyte?
mike brankle
- kokomo Indiana
---
November 26, 2015

I just finished polishing my mother's Dirilyte flatware from the '50s. The knives were particularly spotted/oxidized. Nevertheless, using Mother's Metal Polish (common automotive product) with an old T-shirt I finished the six-place setting in about 30 minutes. It gleams! Peter
Peter Grohse
- Raleigh, North Carolina
---
January 3, 2016

Q. I have my mothers Dirilyte which she purchased in 1939 (some of the sales slips are included) How do I tell if it is the Empress Collection? I checked and the pieces are labeled Dirilyte but nothing else. Christy

Christy Coolidge




- Queen Valley, Arizona





---

February 14, 2016

A. The Empress patten has a thin square handle. I'll try an upload a picture from my mom's set.

Kelly Vella

- Highland, Michigan, USA
---
March 5, 2017
A. Cape Cod Metal Polishing Cloths work the best! I have tried: Soft scrub, steel wool, Bon Ami, Bar Keeper's Friend, Nevr-Dull, Goddard's Silver Polish. I PROMISE, rub briskly, wash with soap and water and BEAUTIFUL, shiny; like I remember on my Grammy's table.
Tamara Langrich
- Long Valley, New Jersey USA
----
Ed. note: Readers -- Sometimes brand names have to be mentioned, but please try to keep recommendations as generic as possible (why?) -- we know from doing this for 20 years that some postings we receive are from sales agents posing as satisfied customers :-)
---
---
April 24, 2018
Q. I just found some Dirilyte at a thrift store. I like the tarnished, non-shiny look. I'm wondering if I use it daily and put it in the dishwasher, what would happen? Will they be unusable? I don't want shiny flatware... Just think the tarnished version is beautiful.
Marissa McBride
- Davis, California, USA
---
September 10, 2018
A. I received a set of really tarnished dirigold as a hand me down. I tried to contact the company to refinish them, but found out they stopped refinishing in 2006. I found a guy who does it, Neil McGowan <npmcgowan@Gmail.com>.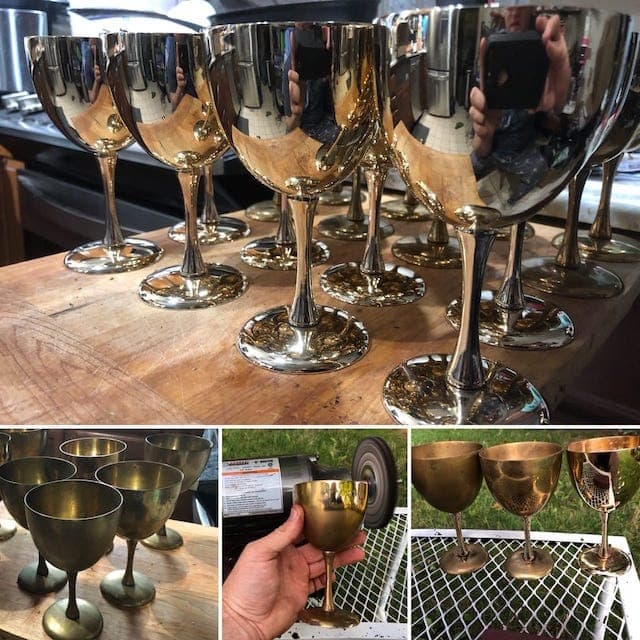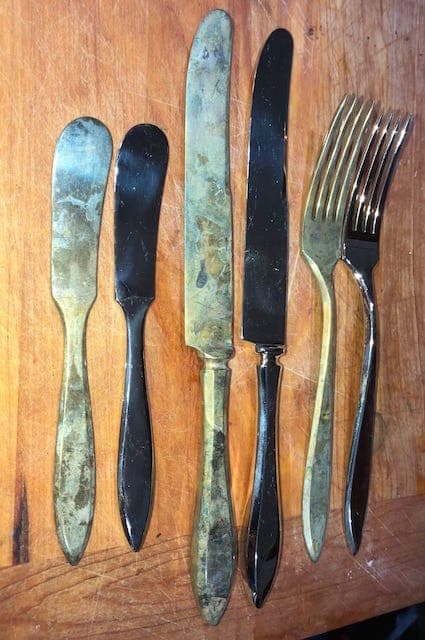 Danielle Lantz
- Youngstown, Ohio/ USA
---
---
January 15, 2019
Q. I have inherited a 12 piece place setting of Dirilyte Regal, purchased in 1958. There is no BP on the back, just the brand name. Does this mean it is not sealed? Should I care for it differently? It has no staining but seems dull in color. I don't want to polish until I know what action to take. Thank you.
carole cory
- loomis, Calif. USA
---
February 13, 2019
Q. I bought a mixed set of Dirilyte through Goodwill last year. Love it and it reminds me of what we used as a kid in 60s.
I bought the polish and it works great (although smells awful and needs lots of ventilation). My question is - how should I store the flatware to keep it as tarnish-free as possible?
Laura Campbell
- Beaverton, Oregon
---
February 2019
A. Hi Laura. Although most people probably don't realize it, the cloth in cases for silverware, and soft silverware 'bags' often have Volatile Corrosion Inhibitors (VOCs) in them which reduces the tendency to tarnish.
Regards,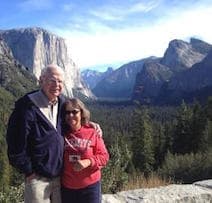 Ted Mooney, P.E. RET
finishing.com - Pine Beach, New Jersey
Aloha -- an idea worth spreading
---
February 20, 2019
Q. Thanks for your reply. I thought I had read NOT to store in tarnish resistant items normally used for silverware. Am I mistaken?
Laura Campbell
[returning]
- Beaverton, Oregon USA
---
February 2019
A. Hi again. If you are able to remember where you saw it and point me to that claim, I'll be happy to look at it and either rebut it or change my opinion. But I'm not going to simply insist that someone is wrong without even hearing their reasoning or evidence :-)
Regards,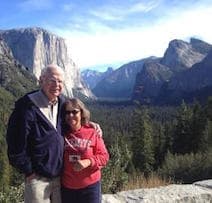 Ted Mooney, P.E. RET
finishing.com - Pine Beach, New Jersey
Aloha -- an idea worth spreading
---
August 3, 2019
A. Just jumping on the chain a couple months later. Indeed the Dirilyte company itself recommended in several locations to NOT store Dirilyte/Dirigold in TREATED felt/silverware boxes. I also found other sources that said that same for this particular brand. Adding some photographic evidence. Thanks!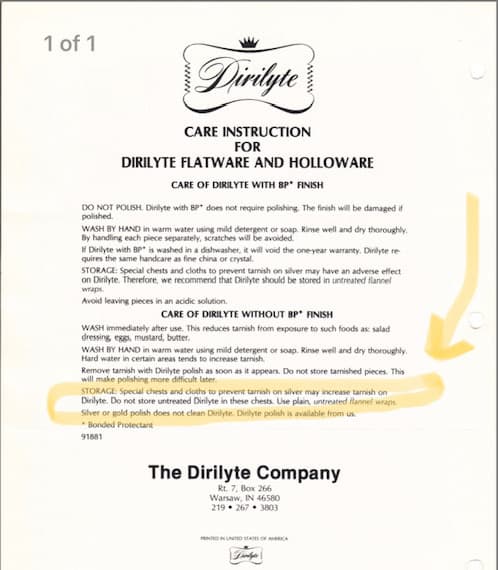 As a note, I was gifted a full set of Dirilyte Express pattern last evening - this thread is priceless - a big thank you to the moderator, Mr. Ted Mooney.
Kristin Lange
- Oceanside, California
---
August 2019

Hi cousin Kristin. And thank you for fully answering February's discussion. As you've demonstrated, Dirilyte says don't use VOC cloths or storage boxes, and I cheerfully acknowledge that they know more about it than me ... so I have stricken through my suggestion that it could be used :-)
Regards,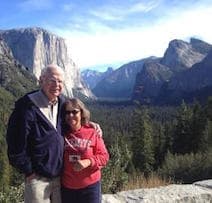 Ted Mooney, P.E. RET
finishing.com - Pine Beach, New Jersey
Aloha -- an idea worth spreading
---
---
March 21, 2020
Q. Okay I have two sets of Dirilyte flatware one is my mother's the other mine. I know mine was bought as a wedding gift in 1967; my mother's was bought before probably on 1960. I really want to polish. I ordered Dirilyte polish but it does seem to work if you leave on flatware and let it dry. Where can I buy more?? Any other suggestions? This is not an easy procedure.
Sandy mercurio
- Spring Lake, Michigan
---
---
August 5, 2020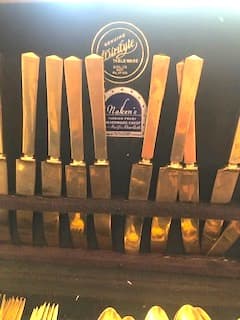 Q. Just got this beautiful Empress 64 piece set.
Three questions:
- How do I tell if it's the BP kind or the kind that requires the polish?
- Also, I've read other comments about not storing in a silverware box but this came in a box with the Dirilyte seal and below that seal another seal that says: Nakens tarnish proof silverware chest. Is it okay to leave it in this box?
- Third how do you date the sets?

Thank you for the help.
John Buntin
- Vail, Arizona