60,000 Q&A topics -- Education, Aloha, & Fun
topic 6701
How to calculate anodizing time for different load sizes
A discussion started in 2000 but continuing through 2019
2000
Q. How could I determine the processing time for different load size with regards to Current and/or Voltage? e.g., A load size of 35 sq m to process in Sulphuric acid solution (195-205 g/l) to 12 micron and the rectifier capacity is 5000 Amps with a Voltage output of 22 V.
Pelimani Fisiahi
anodizer, Auckland, New Zealand
---
2000
A. You can get a good estimate of the processing time using the '720 Rule' which states that it takes 720 amp minutes per square foot to produce one mil of oxide. The application of this rule is simple. Take 720 and divide it by your current density in amps per square foot. That will be the time required to produce a coating that is one mil thick. It works fairly well for Type II and Type III coatings and for most wrought alloys. Example - how long to produce one mil at 24 amps per square foot? 720 divided by 24 is 30 minutes. So if you want 12 microns it will require 14.2 minutes. Our experience show that this will get you pretty close, say within 10%. (You must use current density control, not voltage control, though).
Sjon Westre
- Minden, Nevada
---
2000
A. You may have a problem due to the low voltage limit on your rectifier but here goes in a general way. You must first determine what the range of surface area you will be limited to processing in your tank. It could be due to the work envelope, cooling capacity or rectifier/electrical carrying capacity. First the electrical requirements:
Rectifiers typically can only be used at a maximum of 10% less than their rated capacity, therefore plan for your rectifier to only deliver 4500 amps. Next your bussing and contacts need to take into account their carrying capacity, 1 x 1 inch cross section profile Cu will carry 1000 amps, Al 600 amps. Therefore your bussing will need to be sized with a cross section if Cu of 4.5 inches squared if your processing limit is due to electrical capacity, i.e., 3" x 1.5" workbar and bussing would work, as an example. You will need to size your racks and contact points accordingly also.
I'm not going to go into how you figure out the chilling capacity but you will need to know what the maximum electrical current you can pump into the tank is, convert to the units your chiller is rated in and see if it is sufficient. Likewise your tank envelope size will have to be calculated for the maximum number of parts/square feet that will fit.
To figure the build rate use the 720 rule. Assuming your anode to cathode ratio is correct so you can maintain a ±.1 mil variation, then 1 mil over 1 square foot will take 720 amp minutes to build. Start with your tank limit for the range of square feet to be processed. Assuming a 4500 current maximum then at 15 amp/ft squared your tank load limit is 300 feet squared. Assuming constant current control, a load of the size 100 square feet at 15 asf would require 1500 total amps (100 sq ft x 15amps). To build .7 mils = (720 amp/min x .7) =504 amp minutes per sq ft then (504am x 100 sq ft) equals 50400 amp minutes. 50400 amp minutes divided by the total load of 1500 amps then gives 33.6 minutes.
You will have to take into account the ramp rate time for the load based upon part thicknesses, etc. but with this as a guideline to dial in your own facilities processes should work satisfactorily. For this to work, constant current must be employed. Although the 720 rule was initially employed specifically for sulfuric acid anodizing in a solution around 16% H2SO4, because different alloys and electrolytes pull different amounts of current the 720 rule works with most aluminum alloys and varying electrolytes and concentrations. There are several important items for this to work. The current density needed and square feet of the load must be known. When figuring square feet dividing up the part into circles, cylinders and squares in a general fashion works quite well. One of the hard coat shops I visit put this into effect and they are consistently, and predictively hitting 2 mils in about 45 minutes. Previously it would take them 1 - 2 hours to hit 2 mils when running with constant voltage with frequent stop and measure thickness checks.
This takes experienced anodizers due to process line engineering requirements, rack design and load to load variation of parts. Also, keep alloy types segregated by load, 6000 series, 7000 series together etc.
Ward Barcafer, CEF
aerospace - Wichita, Kansas
---
2000
A. The formula to calculate anodizing time in minutes for sulphuric acid anodizing 160-200 g/l H2SO4, Temp: 18-20 °C:
time = mic x (1/0.33) x (1/current density)
where
time: in minutes
mic: anodic film thickness in microns
current density: current in Amps divided by the load in sq. dm. This is generally 1.2-1.5 A/sq. dm.
Timur Ulucak
aluminum extrusions & finishing - Istanbul, Turkey
---
2000
A. 10% sulphuric acid @ 20° C, 14 Amps a square foot current density = 2 minutes a micron as a rough guide.
Keith Tranmer
engineering services - England
---
July 30, 2010
-- this entry appended to this thread by editor in lieu of spawning a duplicative thread
Q. I have used the 720 rule on 7075 test panels and got exactly 2 mils in the calculated time.

Calculations:

1) 1.1 sq Ft x 36 ASF = 40 amps
2) 720/36(ASF)X 2 mils = 40 minutes
*tank temperature at 30 degrees Fahrenheit.


So I ramped to 40 amps in 2 minutes and held it there for 40 minutes. After the time was up I took out the panels and measured 2 mils with the permascope....SUCCESS! I even doubled my Taber abrasion test from 20 mg loss to 10 mg loss.

. . . THEN I tried the same thing with 6061 panels using the same 720 calculations and the same Sq Ft, but only reached 1.5 mils. So I put it back in the tank for another 12 minutes and finally got 2 mils.

So why did this happen? Am I missing something from the calculations? Does the 720 rule not apply to all alloys?

My understanding was that if I followed the 720 rule I would be able to consistently get the desired mils in the calculated time....every time.

Chris
Chris Sosa
Anodizing Shop Employee - California
---
August 3, 2010

A. 7075 will have a lower finishing voltage @ 2 mils than 6061 will at the same current density. What is the maximum voltage your rectifier puts out? If it's less than 60-75 volts, you may see a drop off in amperage when anodizing 6061 (depending on the heat lot), and if that's the case, the 720 rule won't apply as accurately. Did you notice a drop off in your current readings as you approached the end of your cycle time when anodizing the 6061?




Marc Green




anodizer - Boise, Idaho





---

August 3, 2010

A. Chris

What material are you using for your rack? If not the same as your panel, the results are not surprising. BTW, current density is not a factor in the formula.

Willie Alexander




- Colorado Springs, Colorado





---

August 3, 2010

A. The relatively approximate 720 rule varies with dissolution rate and that varies with all the parameters, yes even alloy, and concentration of free acid, and dissolved aluminum, impurities, agitation, accuracy of ammeter, how much current went on the rack, etc.




Robert H Probert




Robert H Probert Technical Services





Garner, North Carolina




---
---
October 6, 2011
Q. Hi, everyone. I would like to know if anyone can tell me how long the process for 2011, 6061, 5052, 2024, 7075 Aluminum is from etch to finish, and any other Aluminum materials from Start to Finish. My line seems to put out some good but certain material is not great at all. I have a great dye and would just like to know what we might be doing wrong.
Sarah Smallwood
General Manager - Garland,Texas USA
---
---
Mixing different size parts for anodizing
November 18, 2013

-- this entry appended to this thread by editor in lieu of spawning a duplicative thread
Q. Hi friends,
I have different sizes of aluminium parts ranging from 0.0020 to 0.230 m2. If I load all the parts in one fixture to anodize them at a time, is there any adverse effect on parts, while I am supplying the amps with respect to each part area?
Aijazullah Tajir
- Abu Dhabi, UAE
---
November 22, 2013
A. Hi Aijazullah. I don't think you will have trouble from mixing these various size parts into the same load.
However, we appended your inquiry to this existing thread as food for thought: because if you mix different parts, you may risk mixing different alloys ... and that is likely to give you problems. Good luck.
Regards,
Ted Mooney, P.E.
finishing.com - Pine Beach, New Jersey
Striving to live Aloha
---
November 22, 2013
A. Theoretically no problem as Ted says, however, I do not understand your size. If that 0.002 (inches or millimeters?) is a "thickness" of a wide panel then you best keep separate, make contact in several places, and ramp up unusually slow giving time for the outside edges to insulate while the current slowly moves inside, other wise you will burn holes at the contact area. Also be aware that on metal this "knife-edge-thin" the oxide may crack on the edges.

Robert H Probert
Robert H Probert Technical Services

Garner, North Carolina
---
November 25, 2013
A. Hi Robert. I think Aijazullah is saying that his parts range from .002 square meters [3.1 square inches] in surface area to .23 square meters [356 square inches], without offering any info on their length, width, depth, or shape. Your warning that thin parts can present their own special problems is good. Thanks.
Regards,
Ted Mooney, P.E.
finishing.com - Pine Beach, New Jersey
Striving to live Aloha
---
---
April 1, 2014
Q. Dear friend.
Am dealing with hard anodizing for 7075 material, with a specific set of inputs like 250 A/m2, temperature 0 to -5 °C, concentration of sulfuric acid -20% by weight.
Am getting different thickness for each run, so what could be the reason for this? Moreover, I supplied the current in 4 steps; like if 20A is required then I provide like 5 amps for 5 min, then increase another 5 amps for next 5 min, finally when it reaches 20A leave it for remaining time. This is the method I am using for total amps calculated for the parts whether it is 20A, 40A or 100 A.
Any suggestions or feedback will be help for me.
Aijazullah Tajir
- Abu Dhabi, UAE
---
April 4, 2014
A. 1. If part to part, then on the rack you are not getting the same current on each part, so,file the contacts more blunt with a wider contact area.

2. If load to load, then the problem is where the rack hangs on the load bar, clean it (hopefully it is not aluminum) between each load by abrading with an abrasive matt like "Scotchbrite". If the load bar is aluminum, you must scrub it with abrasive between each load (Hey, aluminum oxidizes rapidly and you have to scrub off the oxidation).

Robert H Probert
Robert H Probert Technical Services

Garner, North Carolina
---
April 3, 2014

Aijazullah, no disrespect intended here...but you've been asking a multitude of very basic questions that every anodizer should know. Have you considered attending a 101 workshop put on by the AAC, or thought about purchasing a book or two? Or perhaps check this site for available consultants?

I get the impression that you've been charged with running a production anodizing line, with little or no experience in the field. Some real education would be invaluable.




Marc Green




anodizer - Boise, Idaho





---

April 7, 2014

Hi Marc,
Whatever is your perception about me I don't have a problem asking questions, and getting knowledge is my hobby. I don't feel bad even if question is foolish or weird, I will keep on asking questions (my doubts and issues) and hope you guys will help me in this regard.

Aijazullah Tajir




- Abu Dhabi, UAE





---

April 7, 2014

Cousin Aijazullah, it's not about people's perceptions of other people, it's about highly experienced people offering helpful suggestions rather than just hoping the right questions will occur to you :-)

The issue is that people like Marc know that their knowledge came from years of formal training and/or hands-on learning, and could never, ever have been acquired simply by asking questions in internet forums. So they try to make that helpful point and suggest a course or a book or a visit from a consultant for the "tutorial" style that is essential to an efficient learning process.

Take it from me, I've done every single posting on this site for 20 years now, and after reading a quarter million Q&A's I remain woefully ignorant on many metal finishing topics :-)

No one is discouraging you from asking questions, they are merely suggesting that while scattergun Q&A's are fine for very specific issues, reading an anodizing book or taking a course is a much more efficient way to learn the fundamentals. You will recall that in private e-mail to you last week, I suggested that you try answering some questions from other anodizers, as that's a great way to learn too! I have been corrected many times on this site, and learned a lot from being told of the errors in what I thought I knew.

When you have your assertions publicly corrected, you don't forget those errors, and you've learned something permanently :-)

Regards,




Ted Mooney, P.E.




finishing.com - Pine Beach, New Jersey




Striving to live Aloha




---
April 8, 2014
Well said Ted. To add to that, I'm not sure that some folks realize how difficult it can be to answer somewhat vague questions on an internet forum, especially when it comes to metal finishing, and the large amount of variables that are in play. I would wager that I could go observe Aijazullah's operation and solve most of his issues pretty easily, however, the challenge of doing it online, without all of the info necessary can be a daunting one.

This was the main reason I suggested a consultant, Aijazullah...not to dissuade you from asking questions. Sure, a consultant, or formal education may cost a bit upfront, but it will save you money and headaches in the long run.

A. Anyhow, to toss out some potential things for Aijazullah to consider in relation to his question:

1. Sounds like you have a manual ramp? I suggest a programmable one. It eliminates human error, or forgetting to ramp to the next step. Also, your ramp sequence/time seems a bit unnecessarily slow to me, and will add to your cycle times. At the current density you mentioned, you should be looking at approx 1 hour of cycle time for a typical 2 mil hardcoat.

2. As Robert asked, you weren't real clear on whether this thickness issue occurs in the same run, or from run-to-run.

3. Are you confident in your surface area calculations?

4. Are you using the same racking material and techniques in all of your runs?

5. Is the voltage output of your rectifier large enough for hardcoat anodizing (at least 75 volts)?

6. How much variance are you seeing in your coating thickness?

7. Do you calibrate your eddy current meter often? Are your measurements being taken far enough away from any edges or corners of your parts?

8. These would be things I'd look at if you're seeing a run-to-run difference. If you're seeing part-to-part difference in the same run, that opens up another realm of possibilities, starting with the material itself being from the same heat lot, to the racking and anode bar cleaning suggestions that Robert mentioned, to the actual conditions in your anodizing tank (evenly placed cathodes, adequate agitation, good bath temperature control, etc, etc).

I'm done here :)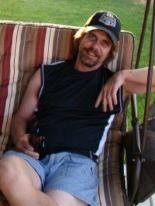 Marc Green
anodizer - Boise, Idaho
---
April 9, 2014

Thanks a lot friends; I appreciate your assistance.
Aijazullah Tajir
- Abu Dhabi, UAE
---
---
July 26, 2015
Q. "The formula to calculate anodizing time in minutes for sulphuric acid anodizing 160-200 g/l H2SO4, Temp: 18-20 °C:

time = mic x (1/0.33) x (1/current density)

where
time: in minutes
mic: anodic film thickness in microns
current density: current in Amps divided by the load in sq. dm. This is generally 1.2-1.5 A/sq. dm."

Question: Does this formula hold good for 270 g/l H2SO4 at 25 °C ?
Also, can anyone tell me what is the optimal reading in a hydrometer in Type 2 sulphuric acid anodising process?
Durga Vallabhaneni
- Hyderabad, TG, and India
---
July 2015
A. Hi Durga. The "720 Rule" in anodizing and its metric equivalent, and analogous deposition rates for electroplating, are all based on Faraday's Law of Electrolysis, which is that 96,485 coulombs (ampere-seconds) equates to one gram equivalent weight of deposition.
This is not an empirical rule, but is based on first principles, and conversions of atomic weight & Avogadro's constant -- i.e., if you pump the electrons from anode to cathode, the atoms/ions will follow. Thus, solution concentrations and temperatures have nothing to do with it in theory. In practice, of course, the reaction is not 100% efficient, and the efficiency may depend upon temperature and concentration.
Wernick, Pinner, & Sheasby has a subchapter about "The Coating Ratio" which shows some adjustments for different alloys and coating weights -- but sorry, I don't know if anyone has ever published "adjustments" of the sort you envision for different anodizing concentrations and temperatures. But looking at the graph in Wernick, Pinner, & Sheasby, I suspect the alloy composition and tempering has a much more disruptive effect on the theoretical calculation than the concentration and temperature :-)
Regards,
Ted Mooney, P.E. RET
finishing.com - Pine Beach, New Jersey
Striving to live Aloha
---
July 26, 2015
A. A hydrometer is a very poor way to control acid concentration other that the initial make up. The reason is the tank will gradually build up aluminum, copper and other metals from the alloy being anodized and they increase the density of the solution. It is also temperature dependent.
A simple acid / base titration is far superior.
James Watts
- Navarre, Florida
---
---
August 30, 2016
Q. Tank size is 3 ft X 3 ft X 3 ft and rectifier rated current 750 amperes, 24 VDC and I hold the lot dipped in tank for 60 minutes and get the coating thickness 1 mil (24 microns). How many components of 10 Square feet surface area, can I dip at same time without changing the other related parameters?
Manjeet Singh
- Chandigarh, Haryana, India
---
August 30, 2016
The 720 rule implies that the thickness build is a straight line. No it is not, it is negative exponential, with time the rate of thickness falls off to eventually becoming a level line - no further thickness. Be very careful what range to try to use the 720. Do not dare use it on heavy thick hardcoat.

Robert H Probert
Robert H Probert Technical Services

Garner, North Carolina
---
---
December 31, 2018
Q. I have a lot size of 135 sq ft and the cathode size is 45 sq ft, with 2500 Amp rectifier, 24 V, please suggest me the time it will to give 15 micron anodizing coating.
Nitin Kumar
- Greater Noida, India
---
January 2019
A. Hi cousin Nitin. You can't anodize at arbitrary voltages, arbitrary current density, and arbitrary times. So first, choose your current density. Anodizing expert Robert Probert suggests 12 ASF for general job shop work. Apply the 720 rule and you learn that it will take 720/12 or 60 minutes to produce one mil of oxide, which is 25.4 microns. So your anodizing time will be 60 x 15/25.4, or 35 minutes per load.
You haven't specified your tank size and volume but if your cathode size is 45 sq. ft., you probably have room to anodize a load size of something like 45 sq. ft. (but study Ward's reply about the various possible limitations); you obviously have more than enough rectifier capacity. Good luck.
Regards,
Ted Mooney, P.E. RET
finishing.com - Pine Beach, New Jersey
Striving to live Aloha
---
---
March 28, 2019
Q. Good Morning, my name is Michael and I need a bit of help. We are in the process to anodise.

I need to anodise parts to 0.25 microns. the Voltage of the rectifier is 12V and the AMPS the parts are running on is 140A

We have used a 1000L flowbin as an anodising tank and there is about 800L in it. Ratio mix 15% Sulphuric acid and 85% Water

How long will it take to reach 0.25 microns with the above supplied specs

Thanking you in advance
Michael
Michael van der Watt
- Cape Town,Western Cape, South Africa
---
March 2019
A. Hi cousin Michael. There is a missing piece of data that is required for this calculation, namely the surface area of the load you are anodizing. The "140 Amps" you are trying to use in your calculations is not useful until you can divide it by the surface area and tell us the current density (Amps / sq. dm or Amps / sq foot). Good luck.
Regards,
Ted Mooney, P.E. RET
finishing.com - Pine Beach, New Jersey
Striving to live Aloha
---
March 29, 2019
0.25 microns is extremely thin, are you sure it's not 25 microns? If you're running by constant voltage and not current (the reason people are asking about surface area), I would estimate around an hour and 30 minutes or more to get a 25 micron coating. 12V is a little low for constant voltage anodizing.

Constant current is a better way to go, as your results will be more predictable. Do a search for "720 rule" on this site for more info regarding constant current anodizing times.

If you're indeed only trying to get 0.25 microns, maybe 3-5 minutes, depending on your ramp time. That's just a rough estimate at best.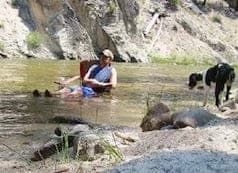 Marc Green
anodizer - Boise, Idaho
---
July 21, 2019
A. Based on what you have for equipment I think you are beating a dead horse. Most type II anodizing is done with DC power supplies rated at 18-24 volts. When using 12 volts I doubt that you can get 25 microns which is a standard for type II. 15 microns would be acceptable. Save up your pennies and purchase a rectifier which can do what you need to be done. Set it at 16-18 volts with 500 amps available and watch your work improve.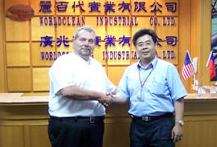 Drew Nosti, CEF

Ladson, South Carolina
finishing.com is possible thanks to our supporting advertisers, including this shop: