Where the world gathers for
plating, anodizing, & finishing Q&As since 1989
-----
Difference Between Chrome and Nickel Plating
Current question and answers:
April 6, 2021
← Ed. note: Readers, please describe the details of your own situation Huh? Why?
Q. Can nickel plating fill pit and scratches on old plating and buff to not show new plating?
Edward L Bingle
- Naples Florida
---
April 2021
A. Hi Edward. Sorry, no it cannot. Please tell us the full situation and the response can probably be fleshed out in a helpful direction.
Luck & Regards,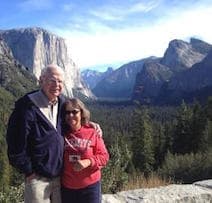 Ted Mooney
, P.E. RET
Striving to live Aloha
finishing.com - Pine Beach, New Jersey
---
April 13, 2021
Q. I refurbish vintage and old fishing reels. Some reels are plated and some are chrome. The corrosion is removed leaving pits and scratches that show exposed copper under layer. (base layer). I am wanting to re-plate these parts for decorative eye appeal. I am seeing in some posts that the layer of nickel I would achieve may not fill these problems?
Edward L Bingle
[returning]
- Naples Florida
---
April 2021
A. Hi Edward. Sorry to say, you're reading correctly. Very small scratches might be filled, but pits and large scratches will be worse after the plating rather than better. Small pits and scratches can sometimes be heavily copper plated and then "mush buffed" to mush copper into them, before nickel plating but larger pits can require solder, brazing, or welding that are a practiced skill.
If any of these components are pitted zinc die-castings you have a long road in front of you :-(
Luck & Regards,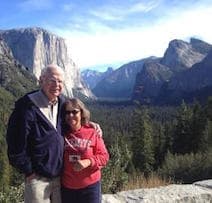 Ted Mooney
, P.E. RET
Striving to live Aloha
finishing.com - Pine Beach, New Jersey
---
---
---
Previous closely related Q&A's, oldest first:
2000
Q. Can anyone direct me to a source that explains, in a fairly SIMPLE way, the difference between chrome and nickel plating? I.e., when would I choose one over the other?

I am just curious about it; I do not intend to go out and buy equipment for doing it. I work for a fittings distributor and noticed that some ball valves are chrome-plated while others are nickel plated.

Thanks for all your help.
Tiziano Bianchi
- McKinney, Texas
---
2000
A. Hi Tiziano.

Conventional electrolytic nickel plating is decorative, functional, and somewhat corrosion resistant but it tarnishes and it is not as hard as chromium.

Electroless nickel plating (actually autocatalytic nickel plating) is a glassy nickel-phosphorous coating that is very corrosion resistant and quite hard, and often used on rough-service applications like down-hole applications.

Chrome plating may be either a thick layer of chrome (generally known as hard chrome) that offers exceptional hardness, wear-resistance, and oil-holding capability, but limited corrosion resistance; or it may be nickel-chrome (nickel plating followed by a flash of chrome for tarnish resistance and extra corrosion resistance, as is employed on truck bumpers and automotive brightwork).
For interior stuff, where the elements are not too rough on it, the choice between nickel plating vs. nickel & chrome plating can probably be based on the look of it. Nickel is very slightly yellowish and chrome is very slightly bluish, so nickel is warmer looking and chrome is bling-y-er.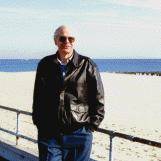 Ted Mooney
, P.E.
Striving to live Aloha
finishing.com - Pine Beach, New Jersey
---
---
2002
Q. I have an antique Aladdin kerosene lamp it's chrome plate is entirely polished away, leaving only whole brass body. I've seen that re-chrome is easy to peel off within few years so I decide to try nickel plating, I like nickel's antique-like yellow shade (compared to chromium). I think local workshop can do only electroplating so I'd like to ask that is it good idea to plate brass lamp with nickel or any better suggestions.

Thanks,
Mr. Jirapan Pankongchuen
Thai Military Bank(pcl) - Nonthaburi, Thailand
---
2002
A. No, that is not totally correct, Jirapan. It is very unlikely that the lamp was only chromium plated; it was almost surely nickel-chromium plated; that is, it was nickel plated then chrome plated, with the chrome being only a few millionths of an inch thick. So if something peeled, it was the nickel plating.

But if the job is done right the plating will not peel. You are correct that nickel plating which is not later chrome plated has a slight yellowish tinge which grows more pronounced with time as the nickel tarnishes. Good luck.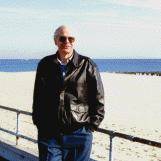 Ted Mooney
, P.E.
Striving to live Aloha
finishing.com - Pine Beach, New Jersey
---
2002

Thank you so much for your help, Ted.
Jirapan Pankongchuen
[returning]
- Nonthaburi, Thailand
---
---
January 5, 2009
Q. Dear editor, could you throw a few details on this. I have seen a shiny chrome / nickel chrome plated dog collar go rusty within a few a minutes of entering sea water. Was it defective ?
Srinivas Somala
hobby - Hyderabad, AP, India
---
January , 2009
A. Hi, Srinivas. Although anything can be done well or poorly, nickel-chrome plating is a special case that must be done really really well; anything even slightly short of that is really really bad (see our "Understanding Chrome Plating"). When done poorly not only does the plating contribute nothing to corrosion resistance, it greatly accelerates corrosion because nickel is anodic to the underlying steel and turns the underlying steel into a rapidly corroding sacrificial anode.
But "defective" is probably not quite the correct word, because the item may well have met the plating specification they wrote for it. "Crappy" would probably be a good word for it :-)

Regards,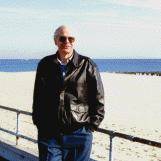 Ted Mooney
, P.E.
Striving to live Aloha
finishing.com - Pine Beach, New Jersey
---
---
February 11, 2010
Q. Hi,
I'm looking for a chrome or nickel plated stair rail. what would you suggest for this application. Also are they both the same colour, the reason I'm asking is because all our door handles are brushed chrome.
Many thanks
Trev Hemmings
- England
---
March 2010
A. Hi, Trev. Nickel and Nickel-Chrome plating are rather similar in appearance, with the nickel plating being slightly yellowish due to its tarnish, and the chrome being slightly blue-ish. Either on a railing would probably be "close enough" to match a brushed chrome door handle; but if it's for exterior use, the chrome would be a very good idea.

Regards,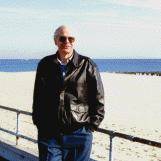 Ted Mooney
, P.E.
Striving to live Aloha
finishing.com - Pine Beach, New Jersey
---
---
January 22, 2011
Q. I have a nickel allergy and was wondering about chrome items, not necessarily jewelry. Anything touching my skin long enough will evoke a reaction. Are there chrome items that are not also plated with nickel? Is there such a thing as solid chrome?
Kristen Clarke
- Virginia Beach, Virginia, USA
---
January 24, 2011
A. Hi, Kristen.

You won't find anything made of solid chrome -- and chrome plated jewelry would be very unusual. What you may find that is nickel-free though is rhodium plated or silver plated jewelry. I believe that all jewelry sold in the European Union is supposed to be free of leachable nickel.
Yes, there is such a thing as chrome plating without an underlayer of nickel -- it's called hard chrome plating. But it is used as a wear resistant engineering finish for things like piston rings, not as a decorative finish. Good luck.

Regards,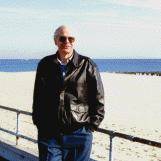 Ted Mooney
, P.E.
Striving to live Aloha
finishing.com - Pine Beach, New Jersey
---
---
June 19, 2012
Q. Hi, I have a part (15 mm diameter, L=16 mm) made of SAE1020. I want to do Nickel-Chrome plating to give the part brightness & smoothness, and high corrosion resistance.

What should be the definition for the drawing (i.e.: QQ-C-xxx, Class xx, Type xx, thickness xx, Fully Bright, smooth and uniform)?

Ari
Ari Eichenbaum
- Yokneam, Israel
---
---
April 27, 2013
Q. SIR I HAVE TO ASK FAVOR, CAN YOU CITE SOME MATERIALS OR SPECIFIC METALS THAT CAN BE TREATED BY NICKEL PLATE, HARD CHROME OR NICKEL-CHROME PLATING?
I WANT TO KNOW WHAT IS THE BEST PLATING FOR PARTICULAR MATERIALS.
THANK YOU SIR.
FERNAN DIMAPILIS
ELECTRONICS- ROSARIO CITY, CAVITE, PHILIPPINES
---
April 30, 2013
A. Hi cousin Fernan. All metals can be plated with either or both.
Nickel plating is usually not suitable for outdoor exposure because it tarnishes too quickly and severely. Nickel-chrome plating is brighter and more suitable for outdoor use. Hard chrome plating is not a decorative finish, and not especially corrosion resistant, but is a functional coating for wear resistance and oil holding. Any of the three can be applied to almost any substrate, but again, what are you trying to achieve? For example, you can theoretically do hard chrome plating on aluminum, but it's probably not useful since the chrome plating will crack like an eggshell if you put a heavy load on it.
Experts will probably be happy to try to help you determine what is better for a carefully detailed situation, but trying to impart enough information that readers can write a plating specification themselves may not be possible. Most plating consultants acquire at least 25 to 30 years of broad plating experience before they do it :-)
Good luck and please get back to us with a specific case!
Regards,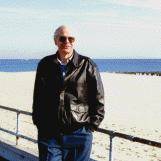 Ted Mooney
, P.E.
Striving to live Aloha
finishing.com - Pine Beach, New Jersey
---
---
April 29, 2013
Q. Dear sir, two questions if I may. First, if a part is already nickel plated, as many antique parts are, can it be chrome plated at a later time, as I understand that chrome plating is actually a clear coat of added protection? Second, I have an antique singer sewing machine, which has brilliant basically new looking chromed parts, but has one annoying quarter inch diameter spot of rust and pitting in an obvious place that I would like to correct. Even if only for aesthetics, is there a way to fix it without having to re-chrome the whole piece?
MICHAEL LAURO
- New York, New York, USA
---
April 30, 2013
A. Hi Michael. Chrome is not actually clear, it is bright metallic and very slightly blue compared to silver or nickel. But it is very very thin, such that it is the underlying nickel that gives the smoothness necessary for high reflectivity. And yes, it helps keeps the nickel plating from tarnishing.
It is theoretically possible to chrome plate on top of old nickel, but for good adhesion you normally need a pretty aggressive "activation" step or sequence to activate even relatively fresh nickel, let alone decades-old nickel.


It is not going to be useful and probably not possible to do a spot repair on a nickel-chrome plated piece. The chrome will be extremely passive and nothing will adhere to it. It is also important to remember that nickel chrome plating offers "barrier layer" protection to steel, not "cathodic protection".
If you picture how ships use zinc anodes to corrode away to protect their steel hulls, nickel-chrome plated objects inadvertently use pits in the steel to galvanically protect the nickel chrome plating. Any porosity at all means the tiny spot of exposed steel will be a tiny volcano of rust corroding away trying to galvanically protect the plating. Poor nickel chrome plating greatly accelerates rusting. Try to remove the rust with chrome polish and ultrafine steel wool, then keep the area waxed (or clear coat it), or try a chrome-look paint.
Good luck.
Regards,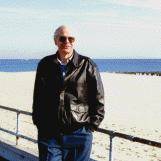 Ted Mooney
, P.E.
Striving to live Aloha
finishing.com - Pine Beach, New Jersey
---
---
June 4, 2013
Q. I'm in the process of restoring a 1980 Garelli Moped, I would like to have the plated parts refinished, i.e.: Spoked rims, fenders, brackets, handle bars etc. What is the best finish to go with, not sure of the difference in looks. I would like it to last and look good with the painted parts. Any help would terrific!! Thanks for your help.

Jeff
Jeff Rafferty
- Maple Grove, Minnesota, USA
---
June 5, 2013
A. Hi Jeff. Your only serious choice for high decoration is nickel-chrome plating. Nickel plating alone won't hold up in a corrosive outdoor environment. However, as a cost reduction measure, rims and brackets are sometimes acid zinc plated and clear coated. It's not nearly as bright as nickel-chrome plating, but can be cheaper and more practical.
If cost isn't an object, nickel plus black chrome plating can be very nice. But nickel-chrome plating is expensive and most shops charge significantly more again for black chrome.

Regards,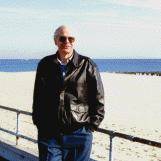 Ted Mooney
, P.E.
Striving to live Aloha
finishing.com - Pine Beach, New Jersey
---
August 12, 2013
Q. Hi Ted Mooney,

You said chrome is "limited corrosion resistance", so why is it used in stainless steel ?

Or what you said only applies for small thickness layers of chrome?

Thanks!
Manuel Campos Costa
- Lisboa, Portugal
---
August 13, 2013
A. Hi Manuel. It's not that the chromium metal itself is not corrosion resistant, it's that the plating won't prevent the underlying steel from corroding. Chrome plating is almost always cracked. Sometimes very deliberately "micro cracked" or "micro porous" as part of the plating process. So, when chrome plating is applied directly to steel in the hard chrome plating process, the component will have rather limited corrosion resistance.
Regards,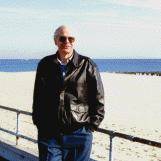 Ted Mooney
, P.E.
Striving to live Aloha
finishing.com - Pine Beach, New Jersey
---
---
September 9, 2013
Q. Which plating is more suitable in lieu of of chrome plating for Hydraulic cylinder rods (oilfield equipment).
Chrome plating does not hold up well; the H2S level exceeds 1%.
Jay Anwar
- Regina, SK, Canada
---
August 2014
A. Hi Jay. One possibility is a layer of nickel plating or electroless nickel plating under the hard chrome plating to improve the corrosion resistance.
Electroless nickel by itself has some of the properties of hard chrome plating, while being more corrosion resistant; the "holy grail" would be electroless nickel plating in lieu of hard chrome plating ... but it's not easy. A literature search will probably show a dozen papers just on the one subject of electroless nickel plating of hydraulic cylinder rods and why it doesn't quite work. Good luck!
Regards,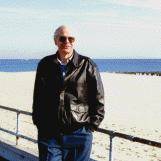 Ted Mooney
, P.E.
Striving to live Aloha
finishing.com - Pine Beach, New Jersey
---
October 4, 2013
Q. Dear Sir,

I want to know and am a little bit curious for electropolishing and Nickel + chrome plating. I want to give bright & shiny surface finish to kitchen basket. So which one is better option.

Regards,
Devang Mahant
Teaching - Vadodara, Gujarat, India
---
August 2014
Hi Devang. The electropolishing option applies only if you make the basket out of stainless steel. If you do that, it's probably the best option as it will likely have more durability. You can't usefully electropolish plain steel, and even if you can it has no rust resistance.
Regards,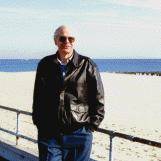 Ted Mooney
, P.E.
Striving to live Aloha
finishing.com - Pine Beach, New Jersey
---
---
June 3, 2014
Q. I am repairing a nickel plated rod for a customer and was wondering if it is possible to cover nickel plating with chrome plating and or vice versa?
Curtis Kafka
hydraulic - Hartford, Wisconsin USA
---
June 2014
A. Hi Curtis. Plating chrome on top of nickel is a commonplace. In fact, when people talk about decorative chrome plating, they mean a heavy plating of nickel followed by a thin plating of chrome.
It probably isn't impossible to plate nickel over chrome, but "it isn't done" to my knowledge. Good luck

Regards,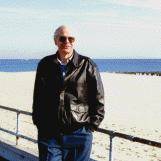 Ted Mooney
, P.E.
Striving to live Aloha
finishing.com - Pine Beach, New Jersey
---
---
Interested in Purchasing a Chrome Plating Machine
June 25, 2014
Q. I am interested in purchasing a Chrome plating machine capable of chroming Hydraulic cylinder shafts. I would also like it to be able to chrome rims and other fabricated wrought iron pieces. I see you have a great deal of knowledge in this field and I was hoping for some tips on purchasing the actual equipment. Specifications, where to buy etc.

Can you help me out?

Thanks
Chris
Christian Abraham
- Trinidad and Tobago
---
"The Canning Handbook of Surface Finishing Technology"
from Abe Books
or

Affil. Link
Your purchases make finishing.com possible
June 2014
A. Hi Christian. I presume you are interested in a small and manually intensive system, but to my knowledge there is no such thing as a chrome plating machine in the context you are thinking of. What there is, is a custom designed chrome plating factory with a proper floor, proper selection of a dozen or so plating tanks for cleaning & plating & post treating, heating systems, exhaust ventilation and fume scrubbing systems, filtration systems, waste water treatment equipment, power supply rectifiers, buffing equipment, wet and dry laboratories, etc. Your first step if you can work it should be to visit a couple of chrome plating shops.
Realistically I'm afraid you have two choices: retain a plating consultant to work with you to design or design/build a plant that can handle the mix of work you envision, or buy nothing and commit yourself to intense study for the next 6 months or more before considering your next move. Best of luck!
Regards,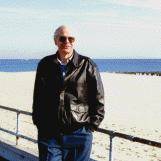 Ted Mooney
, P.E.
Striving to live Aloha
finishing.com - Pine Beach, New Jersey
---
---
August 9, 2014
Q. Dear Sir
I saw a nickel chromium plating process and now I want to know that what is the purpose of nickel plating and chromium plating separately.

Before plating the material with nickel and chromium the product is dipped in H2SO4 solution and then in HCl chemical solution.
What is the main purpose of dipping the part in these solutions?
Please tell me separately.
Ashok sihag
- Hisar, Haryana (India)
---
August 2014
A. Hi Ashok. As implied in the above discussions, nickel-chrome plating combines some advantages of nickel plating with some advantages of chrome plating. The nickel plating provides the leveling and shine and much of the corrosion resistance. The thin micro-cracked layer of chrome adds hardness, reduces tarnishing of the nickel, gives it more brightness and bling, and distributes the corrosive energy to symbiotically reduce corrosion.
Most nickel-chrome plating processes will have an HCl activation dip just before the nickel plating to remove any oxide from the surface. But it is difficult for us to start with rough details of what you think you saw and extrapolate to the fine details of what you might have seen. It is not usual to have H2SO4 before the HCl but it is possible for the plating process to incorporate a Madsenell Etch or an Acid Cleaning step. More typical would be alkaline cleaning, followed by HCl, followed by plating (with rinses in between each step). Good luck.

Regards,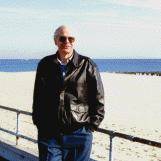 Ted Mooney
, P.E.
Striving to live Aloha
finishing.com - Pine Beach, New Jersey
---
---
August 3, 2014
Q. Hi,
I have a house-lot of satin chrome (brushed, I think) interior door hinges that have gone completely rusted. I have never seen this before and can only suspect a bad batch or the hinges have been exposed to salty (sea) conditions. The handles on the doors are satin chrome plate and they are fine. Any ideas would be much appreciated. Thanks
Dave Hutchings
- Rotorua, New Zealand
---
August 2014
A. Hi Dave. Nickel-chrome plating is not "automatically" a corrosion-resistant finish --
If done very well it is highly corrosion resistant -- truck bumpers and Harleys can last decades. But if done poorly it is the world's absolute worst finish because nickel is cathodic to the steel, so if any steel is exposed due to porosity or pinholes, the steel will be powerfully driven to be a sacrificial anode and rust away rapidly. Please see the previously mentioned "Understanding Chrome Plating" for further explanation and for photos of lousy nickel-chrome plating.
"Salty conditions" is a possibility, but more likely these days is that the hinges are simply crap from China with zero effort towards proper finishing. The referenced article shows has pictures of bathroom accessories rusting in a big-box store before the consumers even purchase them. Remember the brand name, and where you bought them, and do your best to not patronize them again :-)

Regards,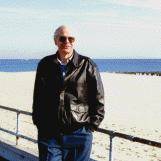 Ted Mooney
, P.E.
Striving to live Aloha
finishing.com - Pine Beach, New Jersey
---
---
August 16, 2014
Q. Hi, I am from UK and currently working on a Raleigh Chopper product where I would need to chrome wheels, etc. I have enquired to get this done but it very expensive £200.00 plus. I have seen brush plating as an option; would I be able to use Nickel as the anode for chrome effect? And what is the difference between bright Nickel and standard? The reason I ask is I have seen some Canadian Nickel bullion .999 but don't know if this is possible? Many thanks, Mike Rowley.
Michael Rowley
- United Kingdom
---
August 2014
A. Hi Michael. Although it is not possible to do chrome plating by brush plating to my knowledge, there are chrome plating substitutes that can be brush plated and may be "close enough". In that case you would do the nickel plating first and then top it off with a thin layer of the chrome substitute.
"Bright nickel" is fairly bright, but it is still "yellowish" compared to chrome plating, and it will tarnish. Our FAQ explains that bright nickel is often part of a two-layer nickel plating system where the inner layer of semi-bright nickel is "cathodic" to the bright nickel so the corrosive forces are spread laterally through the bright nickel layer rather than penetrating the inner layer and allowing steel to become exposed.
The bullion is not a proper material for nickel anodes; you'll want sulfur depolarized nickel anode material.

Plating is not like painting; significant knowledge, experience, and skill are required; hazardous materials are used, and hazardous wastes are generated. It's not impossible to do electroplating yourself, but 99% of individuals will find it highly impractical to brush plate wheels. Chrome plating shops are not opening in droves, they have been closing in droves -- so while "£200.00 plus" may seem like a lot of money, it's apparently not enough for them to prosper :-)

Regards,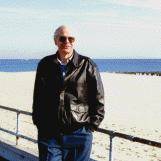 Ted Mooney
, P.E.
Striving to live Aloha
finishing.com - Pine Beach, New Jersey
---
August 17, 2014

Hi, thanks for the reply, like you say maybe the best option would be to let the guys do it. I work as an auto electrician and started off as a bench fitter years ago rebuilding starter motors and alternators, we used to prep carcasses for zinc plating so explained this to them; I have all the available machinery to prep and they will coat for £200 there must be a huge amount of overhead. Again thanks for your reply.
Michael Rowley
[returning]
- United Kingdom
---
---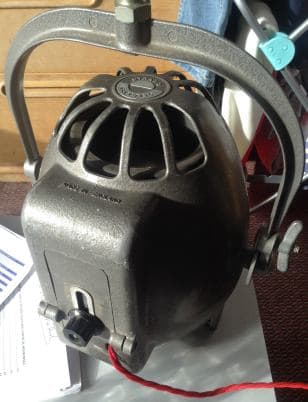 September 1, 2014
Q. Dear sir, thank you for your responses I have read them great interest.

I have bought two 1950s strand stage spot lights. Each lamp takes a 500W bulb -- so very hot when switched on. I hope to restore these lamps to hang over the kitchen. They are covered in a grey coloured paint I think. The underlying metal I think is aluminium although lights are heavy (could be the glass lens). My question, sir, is what's the best method to obtain a polished chrome finish to these lamps, taking into consideration the extreme heat they will undergo time to time when switched on, but minimal other wear and tear as will be kept indoors.

Thanking you in advance.
Kind regards,
Dr. Channa Hewamadduma
- Sheffield, UK
---
A. Hi Dr. Hewamadduma. I don't think the temperature will be a limitation for nickel-chrome plating. But plating does not fix pits and scratches and it can be difficult to get the aluminum scratch-free and pit-free before plating. Maybe you can strip the paint, see what you've got, and whether it look plateable. Good luck.
Regards,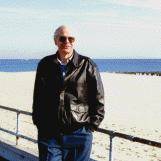 Ted Mooney
, P.E.
Striving to live Aloha
finishing.com - Pine Beach, New Jersey
---
---
Nickel Plating vs. Chrome in Hardness and durability for Auto Bumpers?
February 22, 2015
Q. I would like to refinish my Bumpers to Brushed Nickel Plating and would like to know the hardness of Nickel vs. Chrome as not to Chip as easily?
David Diaz
Hobbyist in restoring my vehicle - Scottsdale, Arizona USA
---
February 2015
A. Hi David. Bumpers aren't just nickel plated nor just chrome plated -- they are nickel plated then chrome plated. There is probably no reason the finish can't be "brushed" before/during plating if that's what you want, but glass bead blasting before plating is probably the easiest path to a matte finish. Good luck.
Regards,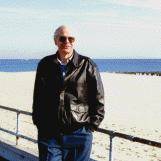 Ted Mooney
, P.E.
Striving to live Aloha
finishing.com - Pine Beach, New Jersey
---
---
October 11, 2015
Q. Hi Ted
Quite helpful notes captured from this post, Thanks. Further, can you tell me the simplest way to chrome finish my small old kitchen tools (Blades of my mixer and potato masher, etc.) at home. What all I be requiring for the job? Would it be durable?
Rajesh Kumar
- Panchkula, Haryana-India
---
October 2015
Hi Rajesh. Please start with our "Understanding Chrome Plating", then get back to us with specific questions. Good luck.
Regards,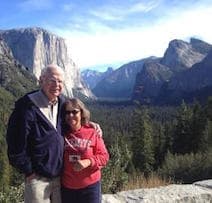 Ted Mooney
, P.E. RET
Striving to live Aloha
finishing.com - Pine Beach, New Jersey
---
1 2
---