Where the world gathers for
plating, anodizing, & finishing Q&As since 1989
-----
Liquid masking for anodizing
finishing.com is possible thanks to our supporting advertisers, including:


Q. Hi Sir,
What is the method would be used to remove conversion coating as maskant, let's say used in process Anodizing
Very helpful for this method for me.

Appreciate for advice
SISWAHYUDI RAMZY
- Bandung, INDONESIA
August 2, 2022
A. Hi SISWAHYUDI. The short answer is to see thread 791, "Removing chem-film from aluminum" for a discussion on the various ways to strip the chromate.

But the longer answer is: "Are you sure you want to do that?" :-)
... because the majority of shops doing chromate conversion coating & anodizing on the same part seem to recommend process sequences that do not involve removing the chromate conversion coating. Please see thread 33933, "Masking/stripping when chromate conversion & anodizing on same part".
Luck & Regards,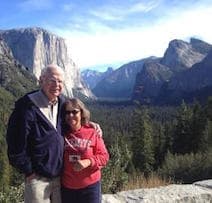 Ted Mooney
, P.E. RET
Striving to live Aloha
finishing.com - Pine Beach, New Jersey
---
August 5, 2022
Q. No I am Not, Sir.
We still searching the best maskant in Anodize process; today we use red lacquer and green Wax but still take time due need curing time for both chemicals...
Because the shape of the surface part that need mask is many angled or chamfered, this is quite difficult for masking due to sometimes peeling off and get an issue.
But for CCC is still discussion, need benchmarking.
Need advice from the expert here.
SISWAHYUDI Ramzy
- Bandung, INDONESIA
----
Ed. note: Readers please feel free to suggest the best types of masking and the best methods, but we can't post public suggestions of specific brands or sources ( huh? why?).
---
---
↓ Closely related postings, oldest first ↓
---
---
Q. Any suggestions on using liquid masking? We are black anodizing 4" x 8" x .063 aluminum plates and need to mask parts on both sides.
Doug Pickerd
- Blairsville, Pennsylvania, USA
February 23, 2012
A. OK, I will bite. If you are masking off BOTH sides, what are you anodizing?

I have yet to see the perfect liquid maskant. Most have to be solvent soaked to remove the maskant after anodizing. This is a costly process as well as a time consuming one. The peelable ones required several coats and some would not peel. A vinyl, superXP 2000 would peel off of smooth surfaces, but would not come off of rough surfaces. Wax does not seem to be a good choice either.

I have used stick on cabinet paper for some flat plates. Just burnish the edges with a flat stick so that it does not leak.
James Watts
- Navarre, Florida
---
A. My company looked into several types of masking products for anodize about 4 months ago. We didn't have much luck with anything. Tapes usually could not withstand the processes involved and the liquid would adhere to the parts but the edges would come up and trap chemicals during the process. I would recommended contacting a couple of places and just asking for samples. I hope you can find something that works.
Aimee Longacre
- Savannah, Georgia, USA
---
A. Doug

If the surface is flat, consider using 2-mil polyester tape. For difficult surfaces we use Microshield, and as James advised, a solvent like acetone [affil link on Ebay & Amazon] is required to remove it. For best results, let it air dry overnight before processing.
Willie Alexander
- Colorado Springs, Colorado
---
A. UHMW (thick) tape with one (I forget which one) will hold and not lift in many cases. If you burnish the edges, it works better.

If you can stay out of the caustic for long periods, aluminum tape can be used.

We used to buy tape by the log and have it cut to our sizes.
There are a few companies that will do this with little markup, just a bit of lead time.
James Watts
- Navarre, Florida
---
A. The key to any liquid mask is to insure a very clean surface prior to applying. A conversion coating will also help the masking adhere.

We've had very good results with the aforementioned Microshield, including the edges.

I've also noted that it helps to apply the liquid masking to a lightly buffed finish (if not using a conversion coating), not an "as machined" finish.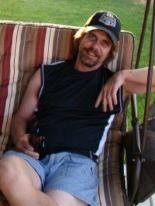 Marc Green
anodizer - Boise, Idaho
---
A. OK. I'll bite off a chunk also. Masking is a problematic process. It is time consuming, costly and sometimes produces a mess.
If you indeed MUST mask, as I often do, DO IT RIGHT! The effort to mask requires proper pre-clean and I have found the curing process to be detrimental to final results.
I bake my parts (where possible) in warm/hot air after masking. This could be in a hot air dryer or an oven.Too thin/thick of a mask also is detrimental.
Hope this helps.
Regards
Eric Bogner
- Toronto, Ont., Canada
---
A. One thing many people don't realize about the adhesives on tapes is that they are not a simple as "slap it on and go." The adhesives for industrial tapes used for anodizing are pressure-sensitive. That means you must push down HARD on them to activate the adhesive. And beyond that, the adhesive takes time to "flow," which it will do, on a microscopic level, over the next 24 hours. This creates a better and more complete stop-off bond for masking of the anodizing process.

Although I am not an anodizer, having worked with them on many masking projects, I can tell you that they are amazed at the improved results of simply pushing down hard and waiting overnight for the adhesive to flow. Don't discount tape; it may take more time to wait for it to work, but it's a lot easier and less labor-intensive to remove than the liquid masks. Of course, this assumes the surface is flat/smooth enough that tape is an option. 2 mil green polyester tape with a silicone adhesive (like the one used in powder coating) is a good choice.
David Fuller
- Monee, Illinois
---
I had forgotten about that. We used a pizza roller, about 5 inches to press down sheets on parts.

There was a difference between the adhesives one acrylic and the other was silicone. One worked far better than the other.

Also tape [green powder coating tape] (affil link) can be bought with different thicknesses of the adhesive on some tapes.
James Watts
- Navarre, Florida
---
A. If you are paying attention while pressing the tape, you can tell visually when it is adhering. Best tape for non-chromated surfaces is 3M #420 lead foil with a natural rubber adhesive; doesn't stand up well to nitric based deoxidizers though. Not suitable for hard anodize unless you're really careful; boss the foil over onto the aluminum and you'll get a pretty nasty current flow. It works well on contours as the lead doesn't have a memory like the polyester tapes.

The 3M aluminum foil tape (I forget the #) works well except the acrylic adhesive sticks to your part when you remove the tape, and if it hard anodizes, the tape comes off in pieces.
Willie Alexander
- Colorado Springs, Colorado
---
A. I work in the aerospace industry, and can probably shed a little light on this one. Step 1: A good solvent clean, I would use MEK (Methyl Ethyl Ketone). It will take off any dirt and other oils or substances that would effect your area to be masked. Step 2: If you have the capabilities, apply MIL-DTL-5541 Class 1A Conversion coating by brush or immersion process, masking sticks to this a lot better than it does to bare metals. Step 3: Use green polyester tape to mask the parts. CAUTION: Any bubbles or peeled edges will leak anodize under the tape. Use an X-acto knife around the edges and then use a popsicle stick to "iron out" the tape using a good deal of pressure
Robby Harris
- Steelville, Missouri, USA
---
---
Q. Hi, I'm anodizing an Aluminum part but I would like to leave a portion "un-anodized" for grounding purposes - is there a type of mask I can place over the area that I don't need anodized? Or is this a silly thought?
Augustine Lee
Hiway Inc. - Middletown, Connecticut, USA
October 20, 2017
A. Hi Augustine. We appended your inquiry to one of several earlier threads about masking for anodizing. Nothing unusual, let alone silly, about it :-)
Regards,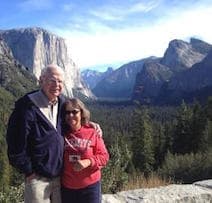 Ted Mooney
, P.E. RET
Striving to live Aloha
finishing.com - Pine Beach, New Jersey
---
A. Mr. Harris' suggestion about applying a conversion coating first is a very good trick. Not only does it improve the mask adhesion, it provides additional protection for the surface that you aren't anodizing, without the same level of dimensional impact.
Another thing to look into is UV-curable maskants. These aren't cheap, but they work great for parts with difficult contours. 'Peelable' maskants such as Dymax 730 do peel off okay, but may take a bit of cleanup. They offer a 731 which has fluorescent tracer dye in it so you can see if there's any residue left behind. It dries slightly stiffer, but peels off chromated surfaces pretty cleanly, once you get it started. Some of these UV maskants are easier to remove clean if you warm up the finished part in a tub of really hot water after processing.
Another much cheaper option, at about a hundred dollars a gallon, is a masking solution from a hobby plating supplier. If you are thinking about experimenting with liquid maskants but aren't ready to invest in a UV curing box yet, or have a larger area to mask that won't fit in the box anyway... it's neat stuff. It is also peelable, and residue cleans up with MEK.
If you aren't sure where to get the green tape [green powder coating tape] (affil link) others have mentioned, it's commonly advertised as 'powdercoating tape'. The silicone adhesive can be cleaned up after processing with MEK if you have any residue left behind. Fresh stock maintains integrity for quite a long time when stored in a cool dark place, sealed from excessive air and dust- YEARS, compared to rubber adhesives which can start to leave crusty residue and allow edge leak about a year after manufacture.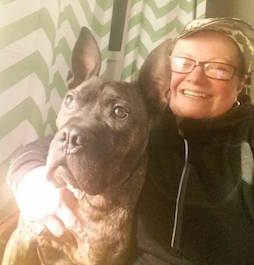 Rachel Mackintosh
- Greenfield, Vermont
---














Q. Dear Rachel Mackintosh,

You said that "Another much cheaper option, at about a hundred dollars a gallon, is a masking solution from a hobby plating supplier".
Can you please let me know name of this masking exactly?

Thanks & regards,
Loan

Tran Thi Loan




Greystone Data System - HCM City, Vietnamese




June 26, 2018






---

Hi Loan. Please use the search engine of your choice with the term "hobby plating supplier masking". (Why?)

Regards,

Ted Mooney

, P.E. RET

Striving to live Aloha

finishing.com - Pine Beach, New Jersey
A. Do not use any pre cleaning soaps once the masking is applied. It will start to degrade the edges of paint or tape and you will have anodizing bleed into the masked area.
You should soap the parts before masking if they are dirty but freshly machined non-corroded parts will probably be fine with a solvent cleaning. Conversion coating (per MIL-DTL-5541 [affil link or DLA] type 1 or 2) helps significantly.Note that type 2 will require a longer etch to remove from surfaces in preparation for anodize -- at least 60 seconds. Type 1 is preferred as a fresh coating can be stripped in 15 seconds or so.

Tape needs to be firmly applied. Is amazing how much more effective tape is if you apply firm pressure against all adhered surfaces.

Additionally clean surfaces with a non-polar solvent. MEK is my favorite as it is usually the thinner in your maskant and it is very volatile and will dry very quickly at room temp. with no residue


If you are bright dipping, stick to a solvent based paint mask. I've never used a tape without at least 20% failure.

Once your parts are marked and racked processing should go:

1. Etch to remove conversion coating (optional if you have decided to skip the conversion coating).

2.Deoxidize to remove etch "Smith" or any natural passivation.

3.Then straight to anodize.

Ultimately masking relies on a human operator apply consistently so you will likely have an increased failure rate. Even with the most skilled masker and best materials. And it is usually time consuming = expensive.

I've often found laser ablation post anodizing to be preferred and much more accurate -- but can not be performed on all surfaces.
Charles Findlay
Quality systems manager at Nadcap AS9100 anodizer - Minneapolis, Minnesota