Where the world gathers for
plating, anodizing, & finishing Q&As since 1989

Jump to this related thread:
• Topic 2906 "Plating external threads: dimensional effects"
• Topic 12211 "Thread dimensions after plating"
• Topic 22409 "Zinc Plating Thickness and Tolerance on Fasteners"
• Topic 51293 "Zinc plating blind holes / threaded holes"
• or continue with -----
Zinc Plating Internal Threads: dimensional changes & coverage issues
Q. I have a thread Tight problem after plating. I need to plate Trivalent clear zinc chromate on a low carbon steel nut with a G 3/8 -19 BSP external thread. The plating to be FE/ZN 5 thick. What is the Thread Major and pitch diameter? Also what is the formula for calculating major & pitch diameters?
kumar siva g
- Chennai tamil nadu, India
October 18, 2022
A. Hi Kumar. The major diameter, i.e., the outside diameter, increases by 2X the plating thickness --as with any other outside diameter, or any measurement which includes plating on both sides.

The pitch diameter increases by 4X the plating thickness because in addition to the plating on both sides of the diameter, as previously mentioned, there is plating on both flanks of the thread.
Luck & Regards,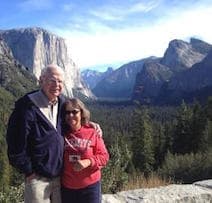 Ted Mooney
, P.E. RET
Striving to live Aloha
finishing.com - Pine Beach, New Jersey
---
---
↓ Closely related postings, oldest first ↓
---
---
Q. We have some specially designed collar screws made out of 12-L-14 steel that are internally threaded. (10-32 and M-4).We received them in a unplated condition and then have a zinc plate and yellow chromate finish (.0002" thickness) applied. How do I properly specify the internal thread to allow for the plating thickness and how do I check the internal thread of these parts in the unplated condition? Should the screw machine manufacturer use a H-4 or a H-7 tolerance tap on the 10-32 internal threads?
Thanks for your help,
Allan W
[last name deleted for privacy by Editor]
-furniture hardware
1998
A. I believe that I would start by seeing what gage fits the mating screw part. Do you have a system for incoming screws?
When you are confident that your mating screw is under control, I would see how they fit the internal thread of the collar screw, both before and after plating.
You should be able to find some combination which gives you the fit that you want. Then you can set up the acceptance criteria for the collar.
You may find that your incoming mating parts need as much help as the collars.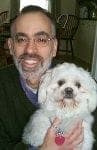 Tom Pullizzi
Falls Township, Pennsylvania
---
A. Allen,
Most plating solutions will not plate an ID more than one diameter deep. When you put threads with their high current density areas on each thread it makes it even more difficult. This is very obvious if you have them color chromated and have a small bright light.
You will go thru many platers until you find one that has considerable experience with this type of fastener and has learned how to cheat the system.
It is further a pain because it is a small blind hole, so will retain solution even with excessive rinsing.
In short, a nasty part to economically plate in bulk.
James Watts
- Navarre, Florida
---
---
Multiple threads were merged: please forgive repetition, chronology errors, or disrespect towards other postings [they weren't on the same page] :-)
---
---
"Electrocoating: a Guidebook for Finishers"
by Electrocoat Association
from Abe Books
or Amazon
[affil links]
Q. I have a plating problem. I need to e-coat a 1022 steel insert nut with an m14 x 2.0 pitch. E-coat thickness is.0008/.001 mils thick. I believe this converts to 0.040/0.050 millimeters. Standard pitch diameter is for go 12.701/not go 1.913mm. I would like to know what the preplate pitch diameter should be?
Brian Kengott
distribution - Elk Grove, Illinois, United States
2003
A. Semantics: E-coat is a painting process, not an electroplating process. Having never seen it on nuts, I would be shocked if you could maintain the 0.0002" tolerance you mentioned. Not knowing how uniform the paint will attach to the various sections of the thread, it would be impossible to say how to cut the thread. If it were electroless nickel, you would simply subtract that amount from your thread and truncate the top by double the plate amount.
James Watts
- Navarre, Florida
---
A. Hi. The e-coat electrolyte is conductive, but once the paint electrochemically reacts as it deposits, it becomes insulative. That's good because it leads to a relatively uniform deposit thickness, rather like electroless nickel. So James' comment on electroless nickel should be generally applicable.
Luck & Regards,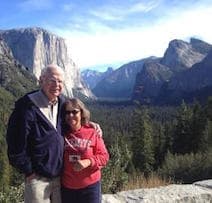 Ted Mooney
, P.E. RET
Striving to live Aloha
finishing.com - Pine Beach, New Jersey
---
---
Multiple threads were merged: please forgive repetition, chronology errors, or disrespect towards other postings [they weren't on the same page] :-)
---
---
Q. Hello,
I am an undergraduate student doing a project on QC in a medium scale industry and I am given a problem existing in the company to be resolved. The problem is actually from the customer end as there are more rejections in the core plate. I found the root cause for the rejection is that the internal thread answers the gauge before plating but after plating it is not answering.
So we found the cause to be that the problem is due to irregular plating in threads done by the barreling method. So could any one suggest me a good way to plate internal threads which has uniform plating?
Gurubaran
student - Chennai, Tamilnadu, India
2004
A. Plug the holes before plating. Even easier, make the holes after plating. If you must have plating on the threads, use a slightly oversize tap to allow for the build-up of plating.
Tom Gallant
- Long Beach, California, USA
---
A. If you are plating with a relatively soft metal you can use a roll tap to open up the hole without removing all of the plating.
Matt Evans
- Philadelphia, Pennsylvania
---
A. Dear Gurbaran,
Please check what kind of tolerance gauge you are using. Before plating the gauge for checking to be used 6G, and after plating the gauge to be used 6H.
Rakesh Sharma
- Delhi, India
---
---
Multiple threads were merged: please forgive repetition, chronology errors, or disrespect towards other postings [they weren't on the same page] :-)
---
---
Q. We are making a Zinc Plated Nut with a finished thread size of M36x1.5 6H.
I know that the plating has a tolerance of .0003" Minimum but how would I figure out what size the part should be tapped and gauged to prior to the plating operation?
We have in the past been using the after plating size gage to check the part prior to plating and this has proved to not be successful! I am unsure as to how I should calculate what size the part needs to be prior to plating.
I would appreciate your input greatly!

Thanks!
Tonya Starkweather
Gage Person! - Knox, Indiana
July 28, 2011
A. Hi, Tonya.
In a way, the cart is before the horse here, because the problem is not so much gaging the part or measuring anything before plating, as much as it is determining the plating specifications and the capability of the plating process. Internal threads generally don't plate well (sometimes not at all in the root) unless you have made some special provisions for it. These sound like precision fasteners that you would not barrel plate, but I hate to make that assumption. If they are rack plated, an internal anode may be practical, although expensive.
You need to find out (or decide) whether your .0003" minimum applies to the root of the thread or actually only applies to a surface touchable by a 3/4" diameter ball, or whatever. Then, based on the plating practice, you can estimate what the plating profile will look like and what it will do to the dimensions -- it will double the thickness on the threads, etc., and a rule of thumb is that the pitch diameter increases by 4X the plating thickness. Please see if you have any additional info for us. Thanks!
Regards,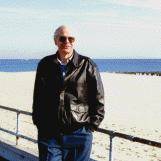 Ted Mooney
, P.E.
Striving to live Aloha
finishing.com - Pine Beach, New Jersey
---
Q. We are making a Lock Nut that calls for dimensions after plating of M36X1.5-6H, Surface Treatment: MFZn8-C Zinc Plate with Hexavalent Chromium Free per KTS ELL-107. I am assuming (because I do not have the spec in front of me) that the .0003" minimum plating goes back to the spec.
Does this help at all?
I am told that I should take the minimum thickness x 2 then x 1.732 and add this to the pitch diameter to determine the size that we should make the nut to prior to plating. Does this sound correct to you?
Tonya Starkweather
[returning]
- Knox, Indiana, USA
A. Good afternoon, Tonya:

It would be best if you had the spec in front of you, along with the blueprint. And it might be a good idea to re-read Ted's response. Otherwise, you might be making a bad assumption.

Plating thickness on nuts is often measured on a flat surface, not the threads. You have to know what's considered a significant surface, and with nuts, the threads may not be -- they may have little or no plating on them at all. And the end user may be expecting that! If you try to compensate by putting 8 microns (0.0003") on the threads, you may be putting a lot more plating on the outer surfaces of the part than necessary, which will just drive up the cost of plating for no reason. And maybe cause some other quality issues.

Another point to consider is whether your plater is using an alkaline or acid plating process; it will affect how plating thickness is deposited on various areas of the part.

This issue should (ideally) be agreed upon in contract review.
One more tidbit: Are the threads deformed after tapping, as part of the locking feature? That would be an obvious issue with gauging.

Have a good weekend.
Steve Bizub
- St Louis, Missouri
---
Q. I want to know what M12x1.0-6g means in threads.

Brijesh tripathi




- Noida ,Up, India




April 11, 2018






A. Hi Brijesh. There is a short and very easy to understand pdf on the subject at
http://portal.ku.edu.tr/~cbasdogan/Courses/MDesign/course_notes/fasteners.pdf

Luck & Regards,

Ted Mooney

, P.E. RET

Striving to live Aloha

finishing.com - Pine Beach, New Jersey