Where the world gathers for
plating, anodizing, & finishing Q&As since 1989

Jump to this related thread:
• Topic 2906 "Plating external threads: dimensional effects"
• Topic 12211 "Thread dimensions after plating"
• Topic 51293 "Zinc plating blind holes / threaded holes"
• Topic 57493 "Zinc Plating Internal Threads: dimensional changes & coverage issues"
• or continue with -----
Zinc Plating Thickness and Tolerance on Fasteners
Q. What is a reasonable thickness and tolerance to require for electrodeposited zinc on parts with external threads? We have experienced substantial fallout on external threaded parts requiring zinc plating that do not pass after-plate thread ring gages. Our preplate gages have been setup to allow for .0001-.00035" plate thickness. Our current plating supplier is asking for us to loosen the tolerance to .0002"-.0005" stating that this is as good as the industry can provide. I have several concerns with doing this: the cost of new pre-plate gaging, the effect of .0005" plating thickness on the 60 deg. thread form, extensive print changes, and conflict with our existing customer prints.
Gary Buell
- Fond du Lac, Wisconsin
2003
A. Hi Gary. The answer will depend in large part on what average or minimum plating thickness you are specifying. It's unusual to spec less than .0002" average plating thickness, so .0002"-.0005" doesn't sound at all unreasonable to me.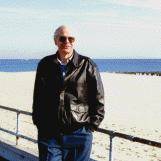 Ted Mooney
, P.E.
Striving to live Aloha
finishing.com - Pine Beach, New Jersey
---
A. Gary & Ted, this might sound as a very stupid comment, but we have encountered this problems in the past and some clients don't consider that the thickness of the deposit has to be counted double when considering a round diameter. Thickness in each side of the part.
Also, in special applications the thickness on the threads is considered that it affects 4 parts of the thread; the right hand side of the thread (crest), the left side of the same thread and the same happens on the other side of the fastener.
Now, what are you using as a nut? Have you considered the thickness on this part also? All of these increase the original diameter. I hope this helps.
Enrique Segoviare
- Monterrey, Mexico
---
Q. To shed more light on our zinc plating thickness issue, most of our in-house thread ring gages are class 2A gages. In the past we have attempted to produce threads to an undersize pitch diameter (less 4 times plating thickness) and use the 2A gages to check afterplate condition. If I'm reading SAE J476A [affil link] correctly we should be allowed to go to class 3A gages to allow for the thread growth on external threads. Is the class 3A gaging option more forgiving for a thicker plating allowance (.0002-.0005")?
Gary Buell
[returning]
- Fond du Lac, Wisconsin
---
Q. What should be minimum coating thickness for zinc plating on mounting pan of electrical load centers?

Syed Hussain




manufacturing engineer - Riyadh, Centeral, Saudi Arabia




April 28, 2009






---

"Zinc Plating"
by Herb Geduld
from Abe Books
or

Affil. Link
Your purchases make finishing.com possible

A. Hi, Syed. I am familiar with plating but not with IEEE [affil link] or NEMA [affil link] or other standards that might dictate plating thickness for this particular application. If there are no such standards, and this application is indoors in a relatively benign environment, then 5 µm (0.0002") minimum would be a good place to start because that's pretty much the commercial minimum. Good luck.

Regards,

Ted Mooney

, P.E.

Striving to live Aloha

finishing.com - Pine Beach, New Jersey
---
---
Q. Dear all,
I need to zinc plate (and gold passivate) a screw of dia. 42 mm & length 200 mm.
The customer has mentioned reduction in effective dia. of .152 mm.
How can I specify the plating; what is the standard I have to refer to?
kavi prakash
control valves - nashik, India
January 6, 2010
A. Hi Kavi. ASTM B633 [affil link] is a very common spec for zinc plating. The minimum thickness is 5 µm.
Luck & Regards,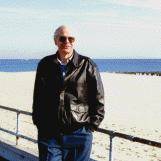 Ted Mooney
, P.E.
Striving to live Aloha
finishing.com - Pine Beach, New Jersey
---
---
Thickness of alkaline zinc plating
Q. SIR, MY QUESTION IS WHAT IS THE THICKNESS OF ZINC ALKALINE ON THREAD BOLT?
manoj kumar
TRANSMISSIONS - India
January 5, 2015
---
A. Hi manoj. The application matters: there is no standard thickness which is irrespective of the application. Rather, a thickness is specified based on the service conditions. ASTM B633 [affil link] is one of the better known standards which defines required thickness vs. service conditions:
5 µm for mild service
8 µm for moderate service
13 µm for severe service
25 µm for very severe service

Good luck.
Regards,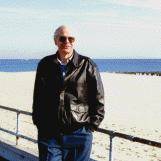 Ted Mooney
, P.E.
Striving to live Aloha
finishing.com - Pine Beach, New Jersey
---
---
Q. Hi, Good day, I am Manikandaprabu, We are using Boron steel with zinc plating and olive drab passivation for SELF TAPPING SCREW ST 4.2x13-C that is used in drain hose assembly of washing machine.Currently our plating thickness is Fe/Zn 12.5 microns and for cost effectiveness shall I reduce it to Fe/Zn 8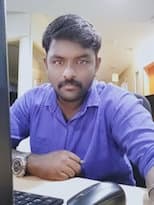 Manikandaprabu janarthanam
- Neyveli, Tamilnadu, India
April 30, 2019
---
April 2019
A. Hi Manikandaprabu. That doesn't strike me as unreasonable as long as there are no industry standards which you have agreed to meet which call for the thicker plating.
Regards,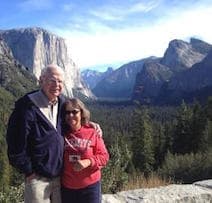 Ted Mooney
, P.E. RET
Striving to live Aloha
finishing.com - Pine Beach, New Jersey
---
---
Q. What is a safe plating that should not cause binding in the threads for a #6 screw?

If the allowance of an #6-32 UNC-2B screw is .0008" and I use Fe/Zn 5ANS per ASTM F1941/F1941M-16 [affil link] I should be fine because 5 microns is t=.0002" and multiplied by 4 then the pitch diameter of the screw is increased by .0008".

If the finish is at a minimum .0002" is there a binding risk because the plating doesn't specify a max tolerance?

Is my math correct or can I get by with Fe/Zn 8ANS per F1941?
Cameron Schmid
Transit - Chicago, Illinois, USA
May 14, 2019
A. The thread gauge should be your guide, make sure the incoming material has tolerance for plating thickness and the outgoing part also meets the post plating thread gauge.
4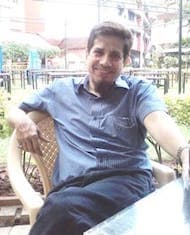 Khozem Vahaanwala
Saify Ind

Bengaluru, India