60,000 Q&A topics -- Education, Aloha, & Fun
topic 5629p2
Polishing machine for Stainless steel small size cups
---
< Prev. page (You're on the last page of the thread)
---
A discussion started in 2000 but continuing through 2020
March 11, 2015
Q. Dear sir,
We are looking for your kind help by advising us for below.

we are small scale manufacture of stainless steel dinner cups everyday we are facing problem with our polish man that's they are not coming properly for job and often they keep quitting their job.

Because of it we could not deliver our products to our clients at the proper time and we keep losing orders from them.

So I would like to know if by vibratory machine can we polish our product.

We won't do mirror polish; it's a normal polish.

Material we use: 200 series.

Surface: 2D.
Prabhakaran V
stainless steel dinner set manufacture - Chennai, tamilnadu, india
---
March 19, 2015
A. Mass finishing can polish or burnish depending on what you put into the machine as a media. It was very commonly use to polish silverware at big restaurants. They call it polishing but it was actually burnishing. Media used was porcelain and the liquid chemical was important to the operation.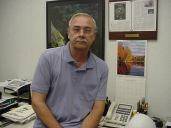 AF Kenton
Hatboro, Pennsylvania
---
March 21, 2015

Thank you for yours answer and now I am cleared about this machine. Even I have contacted the vibratory machine manufacturer and will be ordering this machine soon.

If I have any doubts then please help me.

Thank you sir
Prabhakaran V
[returning]
stainless steel dinner set manufacture - Chennai, tamilnadu, india
---
---
March 28, 2015
Q. How Much steel ball Media is required for 150 kgs Nails Product polishing?
JASWINDER SINGH
- Jalandhar,Punjab,India
---
April 2015
Hi JASWINDER. These are stainless nails? I don't think they should be polished with steel balls. They will rust.
Regards,
Ted Mooney, P.E. RET
finishing.com - Pine Beach, New Jersey
Aloha -- an idea worth spreading
---
April 17, 2015
A. Ted is right. If you need a bright finish on nails, the normal method for mass finishing is to tumble what is called part on part with no media.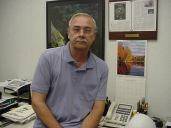 AF Kenton
Hatboro, Pennsylvania
---
---
April 14, 2016
Q. I am a manufacturer of silver idols. For polishing purpose I use vibratory tumbler with steel media and liquid, but yet I didn't get optimum results. Which media can I use for mirror finish? The shape of every idol is complex, so I cannot use buffing wheel. Can anyone help me with my problem?
prkash kajave
- kolhapur maharstra India
---
---
June 7, 2016
Q. What's a good thing for polishing of SS? I am using centrifugal vibrating machine and SS-202 surface polishing. I need white Mirror polished surface. Than what process should I do?
Vibrator Machin ? Suggest me
Jesadiya Lalit ambabhai
manufacturer of SS parts - Surat, Gujarat, India
---
June 8, 2016
A. Not sure your centrifugal system is set up to run dry organic media or not. That would be my first choice. I lieu of that a wet system using a mix of small porcelain shapes would be good; however, the chemical compound is very important. If your SS parts are machined, you may need an abrasive process first.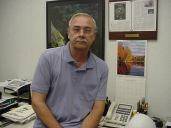 AF Kenton
Hatboro, Pennsylvania
---
June 10, 2016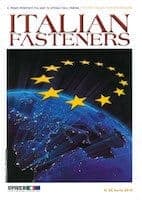 adv.
It is possible to do bulk electropolishing of small ss part in our Universal electrolyte. We deliver the technological process, electrolyte composition and the device drawings. The small prototype device can be delivered too. Such stainless steel electropolishing technology (for all types of SS alloy) has been licensed to Bama Technologies from Turbigo, Italy. See the brochure called "Italian Fasteners". It is both in English and Italian.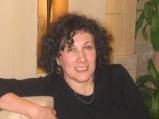 Anna Berkovich
Russamer Lab

Pittsburgh, Pennsylvania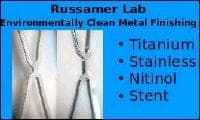 ---
---
June 15, 2016
Q. Can we do dry polishing in circular vibrator, if no then can you please let me know the reason?
Avnish Jaiswal
- Mumbai, Maharashtra, India
---
June 23, 2016
A. Yes you can dry polish in a vibratory system; however, there are some concerns.
#1 time to process parts are long, 24 hours or more.
#2 you need to cover top of machine and seal drains
#3 You maybe able to process in less time by using treated organic media and adding a porcelain media shape to add pressure to the parts.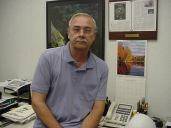 AF Kenton
Hatboro, Pennsylvania
---
---
July 26, 2016
Q. I am going to start up new business please suggest me machine to polish ss thank you. Basically I would deal in equestrian fittings.
Nasar Razzaqui
- Kanpur, Uttar Pradesh, India
---
August 2, 2016
A. Any mass finishing system will work. It is more a question of your parts size and volume of parts to be processed. Bottom line, your parts have to move freely in an X,Y, and Z motion without too much contact with either the walls of the machine and other parts. See steps 1-3 previous. Media suggestions: 50#'s = 1 cu.ft. Must add new cup full every batch.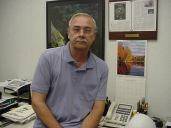 AF Kenton
Hatboro, Pennsylvania
---
---
Deburring and polishing stainless steel shackle
October 4, 2016
Q. I manufacture stainless steel D shackles in 6 mm 316 L stainless plate.
The shackles have a circular hole and a D shaped hole cut out of a 6 mm thick plate.
The length of the plate is about 45 mm and the width is about 30 mm , the circular hole is about 20 mm in diameter, the circular part of the D shaped cut out has a diameter of about 20 mm.
The 30 mm width sides of the plate have straight parallel sides, the 40 mm length has radius.
The shackles are laser cut and have sharp square edges.
I would like to de-burr the edges to radius of about 3 mm.
Please let me know if this can be achieved?

regards
Krish
krish mudaly
manufacturer - Durban South Africa
---
October 5, 2016
A. YES! I don't think you mentioned about the surface finish requirements. Meaning to get the radius break, you need to use a rough cut ceramic media in a wet process. Time cycle is determined by hardness.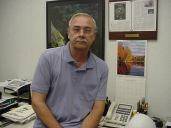 AF Kenton
Hatboro, Pennsylvania
---
---
November 18, 2016
-- this entry appended to this thread by editor in lieu of spawning a duplicative thread
Q. I am using a SWECO vibratory finishing mill to deburr and polish (mirror finish) of 304 milled Stainless Steel components.

Step 1) I used a porcelain grade media together with a cleaning compound and pumice to achieve the radius of edges required (wet process)

Step 2) I used porcelain grade tumbling media and polishing compound to create a shiny surface (wet process)

Step 3) I'm currently using dry walnut shells and a polishing compound "Flitz tumbler/media additive" to achieve a mirror finish. (dry process- 8 hours). So far I have not achieved the mirror finish I'm looking for.

Any insight on processing stainless steel to a mirror finish using vibratory machines would be appreciated.

Roger
Roger Gott
employee - Toronto, Ontario, Canada
---
---
Vibratory polishing machine for stainless steel utensils
November 26, 2016
-- this entry appended to this thread by editor in lieu of spawning a duplicative thread
Q. Sir I am arun from chennai I have been holding a stainless steel utensils manufacturing company it's very difficult to get workers for hand buffing so I want to know how I can get mirror polish using vibratory finishing machine or any other suggestions. Please suggest.
arun kumar
- chennai,india
---
November 29, 2016
A. OK It is not easy to get a polished finish on steel or SS in a short time cycle. There are a number of steps. It can take 3 to 5, depending on what you are looking for. First of all, you need to know the Ra or RMS of the surface before you start. If you you are working with processes materials, more than likely you have close to a 32 RMS. A fast cut (coarse) ceramic over a one hour period (maybe 2-4 hrs-depending on hardness) should get you down to about 22-24 RMS. The next step should be a fine cut ceramic for another hour to 4 hrs. That can bring that surface finish down to 16 - 18 RMS. Now if you are looking for brightness/reflective finish, you can go to either porcelain or steel or SS media with a burnishing compound for another for another hr or two. The end results may not be smooth but bright. If you want smooth, you may want to go to a dry process using treated organic media instead of the 3rd step wet process mentioned.
Actually you can do a 2 step dry for better results.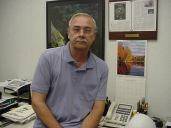 AF Kenton
Hatboro, Pennsylvania
---
December 2, 2016
At the very least, if processes like what AF Kenton suggest gets you closer to the finish you want, then your hand buffing workers will spend less time on each part.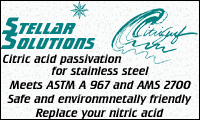 ---
---
Best way to polish tiny pieces of 304 stainless steel wire?
May 31, 2017
Q. Hi. I need to polish very small pieces of 304 stainless steel wire. They are .26" long pieces of .01" diameter wire. I want them to be as polished as possible, to look as much like a chrome plated finish as possible.

1 - Should I use a tumbler or a vibrator?

2 - What media should I use?

Thank you,

Steve
Steve Scott
- Volcano, Hawaii, USA
---
June 9, 2017

A. Steve,
Count me dubious here. Even if you could polish hundredth-inch diameter without destroying it, how would you ever see the difference with the naked eye?

Seems like this is something that can only be determined at the point of production. Compare wire from different suppliers and see if any are shinier than the others.





---

June 12, 2017

A. The cheapest way would be to barrel tumble with part on part. No media or abrasive using a good lubricant compound.




AF Kenton




Hatboro, Pennsylvania




---
---
June 29, 2018
Q. Hi - I'm looking for some guidance on polishing SS rings via a vib tumbler. We tumble them first to debur them but have a hard time getting them to shine again after deburring. We've been using walnut shell with Meta-Glos to try to shine them but but it doesn't seem to work well, we're letting them for for 12 hours but haven't seen much of a result, any other suggestions? Thanks!
Jack Bercov
Fidgetland - Los Angeles, California, USA
---
---
Vibratory polishing of gold
August 8, 2018
Q. Hey there. We are a manufacturer of fine quality body jewelry in 14k and 18k gold. After doing a lot of internet digging, I finally came across your site, and I get them impression you guys really know your medias and applications. It's impressive to say the least.

Currently we are researching the best way to get our products from casting to the highest mirror polish possible with mass finishing.

Our current set up has one wet vibratory tumbler, followed by 3 dry vibratory. What medias would you suggest I purchase to get the perfect mirror finish?
Kyler lee
Jewelry manufacturing
----
Ed. note: Grades, materials, types only please, gentle readers -- no brand names or sources (why?).
---
August 27, 2018
A. See editors note. FYI before you try to polish, make sure your surface profile is less than 18 RMS. That might mean 2 or 3 deburring steps prior to polishing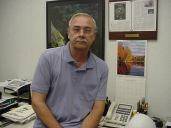 AF Kenton
Hatboro, Pennsylvania
---
September 10, 2018
A. Dear Kyler,
For your jewelry I would suggest you use mass media polishing machine. This machine works with various media like Ceramic/ Plastic/ Zircon/ Walnut/ Wood/ etc. For every style of jewelry there is a particular media which should be used. Thus, after the initial deburring process by hand (filing with files, emery paper, etc.) you can use the ceramic media to get the desired result & then Walnut & Wooden media to get the high shine. Once this is done you can load the jewelry in the steel tumbler or vibrators and get the desired result. But the steel process should be done gradually overnight in a mild soap solution with the tumbler rotating at around 6 -7 rpm.
All the best to you.
Warm regards,
Prakash V Pai
Clarity Gold - Navi Mumbai. Maharshtra INDIA
---
---
December 25, 2019
Q. Hi
I work on some parts with SS201. I want the finished product to look deburred and shiny. The size of my vibrator is 2 M3 and I use steel media with a size of 3-5 mm.
What volume of vibrator tank should be filled with media, SS201 parts and liquid?
The best (handmade) liquid component and should be acidic or basic solution ?? Or a combination of both.
Esi Ebi
- Istanbul, Turkey
---
January 3, 2020
A. Esi Ebi,
I don't know how to answer your questions, but please don't use carbon steel media to do polishing of stainless steel. You will cause yourself rust problems. Use a non-ferrous media.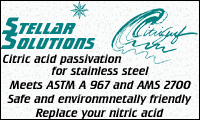 ---
January 22, 2020
A. Not sure about your machine's ability to move steel media. What you need is a good smooth rolling action of the media, so fill depends on the machine. Normally the more media the better the results. Compound should have good lubricity to it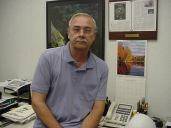 AF Kenton
Hatboro, Pennsylvania
---
---
March 3, 2020
Q. For rounding edges of ss having thickness 0.1 mm please suggest process for cfm.
patil yogesh
- mumbai maharashtra india
---
March 13, 2020
A. Follow up. Compound is important for burnishing. Best results are normally with acidic compound with good lubricity. Regarding fill level, if your media is not moving, your machine is too weak. If your media is jumping more vertically than rotating, then your machine is too powerful or fill level is too low. Lastly, you might want to consider dry burnishing using porcelain and dry organic media. Most machines can handle that mix and it does a good job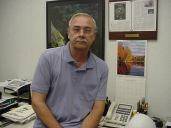 AF Kenton
Hatboro, Pennsylvania