Where the world gathers for
plating, anodizing, & finishing Q&As since 1989
-----
Vibratory Polishing of Stainless Steel Components
Q. Dear Sir, We are engaged in manufacturing of stainless steel hinges. Recently we have installed vibratory polishing machine for polishing our hinges. The reason for this was that the buffing method was proving too messy, costly and labour consuming. But even the vibratory method is not proving easy either. The finish is dull and the hinges have to be anyway polished first by buffing to remove the film of carbon and other compounds from the stainless sheet. Did we commit a mistake by installing the vibratory machine? Any solutions? Help urgently required.
Sundeep Khandelwal
- India
2000
A. Sundeep There are a couple of things that you can look at to improve your finished product; however, not knowing what your process is, I can only make some guesses.
1.If you are only using one media and it is ceramic, make sure it is a fine cut with a good burnishing compound. Otherwise, you may need more than a one step process to get finer finish before you use a media without abrasives (porcelain).

2. If you are using steel or S.S. check your compound and make sure you are not retaining affluent.

3. Actually I prefer using a dry organic polishing mix, blended 5 parts porcelain to 1 part treated organic mix; however, it takes some getting use to and unless you have a cover on your machine, it can become a problem. More normal methods use the steel or porcelain in a wet process if there is no deburring required. It also sounds as if you may need some kind of stronger chemical in your process if your parts are dark to start out. Some machines can't run steel very well because of the weight factor; therefore, you have a couple of things to check out.
Tony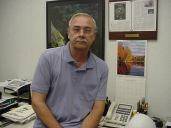 AF Kenton
retired business owner - Hatboro, Pennsylvania
A. Mr.Khandelwal,

The most efficient and the cheapest method for brightening stainless steel hinges is vibratory (wet) burnishing with stainless steel balls. The (rectangular bowl) burnishing machine (which is rather expensive) must provide 3000 vibrations per minute and have, preferably, an automatic discharge system. In such a machine, the parts are brightened in 10-20 minutes, using an appropriate liquid compound. An important condition is that parts must be perfectly degreased (in an alkaline cleaner) and pickled (in a hydrochloric or sulfuric acid solution and rinsed) before introduction into the machine. The burnishing may also be done in rotating barrels made in stainless steel or steel with interior rubber or polyurethane lining and containing stainless steel balls (2/3 of the volume), water the brightening compound and the parts. But the brightening time will be much longer (12 hours or more).
Emmanuel Popesco
- France
A. MR KHANDELWAL,

I SUGGEST A STRONG DEGREASER IN VIBRATORY MACHINE TO REMOVE THE OIL OR BLACKNESS AND THEN BURNISHING USING STEEL MEDIA FOR 60 MINUTES. YOU WOULD REQUIRE A SPECIAL MACHINE FOR BURNISHING AND STRONG ACIDIC COMPOUND FOR BURNISHING.
PRASAD GOGATE
- Mumbai, India
2002
A. Mr Khandelwal,
I suggest you to save time and improve the quality of s.s. parts use liquid deburring and polishing chemicals (citric acid based).
Sanjay Kumar
vibratory chemical compound - Delhi,Iindia
August 30, 2013
---
---
Q. We are manufacturers of press components made of spring steel. At present we are using Vibrator for processing but we are getting a matte finish instead of required mirror finish.
Jayesh Shah
- India
2000
A. Hi Jayesh
Matte finishes are certainly much easier to get:-)
Mirror finishes require no scratches except super fine ones, which in turn means smoother media and finer abrasives, which means it can take forever to get from raw to finished when you try to do it in a single step with only super fine abrasives.
Luck & Regards,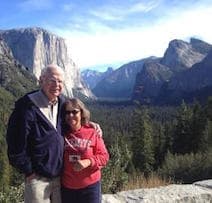 Ted Mooney, P.E. RET
Striving to live Aloha
finishing.com - Pine Beach, New Jersey



---
---
Q. Hi all. I manufacture anchor winches in Australia, all out of 316 stainless steel. I have purchased a vibrating tumbler machine. My question is if anyone knows what type of compound and ceramic stones I should be placing with stainless steel to get a mirror finish.
Nick Papazoglou
manufacturer - Australia
September 22, 2009
A. You must use steel ball media. Meanwhile, to move the steel ball, you need to change your vibrating machine and buy a vibrating machine with a reinforced motor. Because the machine you are currently working with cannot move the steel ball.
Please send a photo and video of the part, as well as the description of the vibration and polishing process, so that I can guide you better.
Nasser Hosseini
- Iran. Tehran
May 15, 2023

Hi Nasser. Nick's question was from a long time ago and we don't know if we can reach him or whether he will respond, but thanks for helping out!

Pics & videos can be e-mailed to mooney@finishing.com for posting here.
Luck & Regards,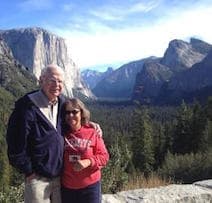 Ted Mooney, P.E. RET
Striving to live Aloha
finishing.com - Pine Beach, New Jersey



Q. I AM A CERAMIC MEDIA MANUFACTURER. WE HAVE ALSO STARTED MANUFACTURING VIBRO & CENTRIFUGAL MACHINES. SIR, I WANT TO UNDERSTAND MORE ABOUT METAL FINISHING AS I ALWAYS GET QUESTIONED BY THE DIFFERENT COMBINATIONS TO USE FOR A PARTICULAR METAL.
ASHISH GOKHALE
MANUFACTURER - VADODARA, GUJARAT, India
August 25, 2011
Q. I am a manufacturer of stainless steel hardware items. In order to get mirror finish should I install a vibrator or any other machine to get item well finished?
karan arora
- aligarh, India
July 29, 2012
A. Hi Nick, Ashish, Karan. Are you sure that your thinking is correct?
While it is possible to put a very fine polishing media into a vibratory finisher for mirror finishing, the problem is that it takes nearly forever to do a very big job with a very tiny tool.
This abrasive finishing problem can perhaps be recognized by picturing the digging of the foundation for a skyscraper with a teaspoon. Abrasive finishing often must be done in several steps, using progressively finer media, if it is to be practical. Good luck.
Regards,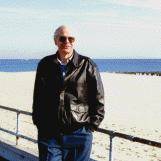 Ted Mooney
, P.E.
Striving to live Aloha
finishing.com - Pine Beach, New Jersey
---
---
Q. I am having a hard time finding information on polishing stainless steel in a tumbler. Since so many people use stainless steel shot as the medium for polishing other things it is very difficult to search for products and advice.

I have many hardware bits and small components of stainless steel. All are small enough to fit in a little hobby tumbler. Most .5-1" sized blocks, nuts or bolts. Some have 3/32" rods/pin coming off them. All have nooks shapes that make using a polishing wheel or dremel impossible. I am in no hurry (polishing can take all week for all I care) with the polishing, I just want it to look good without dulling my threads and spending hours of fine dremel detailing.

I assume that in a tumbler I will never get the mirror finish that one gets on a wheel. Is that true? I am ok with that. But please run me through the steps and products used to get as close as I can. The hardware and parts starts fairly deburred/sanded but sharing the process from burred to mirrored would be great.

I am seeing so many ceramic stars, ceramic triangles, powdered silica, aluminum oxide grit, corn cob meal. plastic balls ... what should I use? What should I read? what are good products? What are overly expensive products?

If I have small stainless pieces with tapped (very finely threaded) holes (3/32") in it and I want to polish the outside of the pieces but not damage the threads, do I just use a media larger than 3/32"? Or does it not matter because polishing grit in the holes will never see any forces or friction as it is in a hole? Or do I plug the hole with wax? (I can always blow material out with compressed air).

Thanks in advance for your help and ideas.
P.J. Cadmus
- Fort Collins, Colorado, USA
October 14, 2012
---
---
Q. Dear All,

We have a small Stainless steel utensil making factory. We use manual buffing for our components. We tried implementing vibratory polishing through various companies in our country. We aren't able to achieve good gloss or mirror finish. Instead we have achieved very dull finish (media- plastic for deburring and ceramic, steel for polishing), Chemicals - companies use their own chemicals. We aren't able to get desired output. Can anyone give me suggestions? Components details are below for reference.

Actual component, achieved finish, and desired finish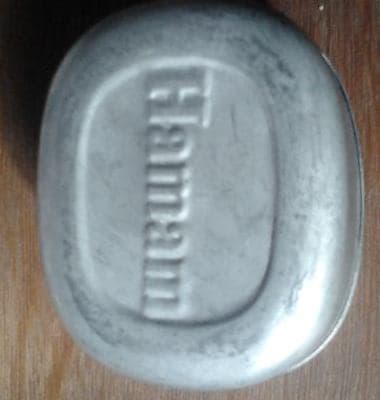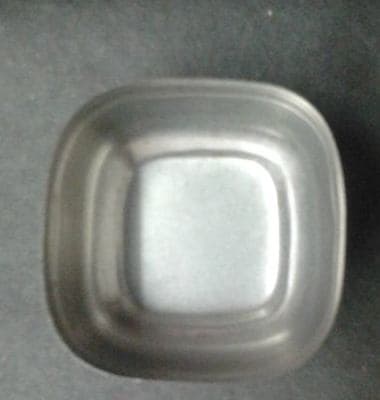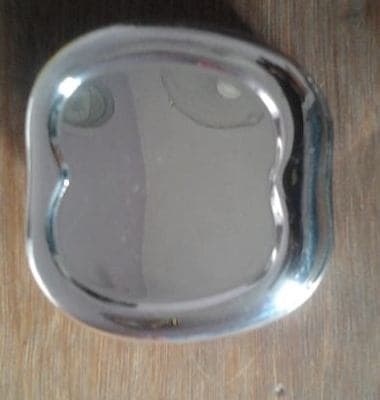 SS thickness- 0.24 mm
process - forming by hydraulic press, and some mechanical process for getting desired shape .

Thanks in Advance.
Jagadeesan Sankaran
- Chennai, Tamilnadu, India
January 31, 2013
A. PJ's problem is different from JS. Size is the factor along with time. PJ could use a small vibratory mass finishing system using dry organic abrasive and polishing media. JS has volume to consider as well as finish. I am leaning to an automated buffing machine system because of the size and shape. Cost of such a system is a lot higher than mass finishing, but it would be faster. I think if you are looking for brightness rather than smooth, it can be done in a vibratory machine with dividers or a pass through system in a wet process.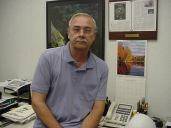 AF Kenton
retired business owner - Hatboro, Pennsylvania
Q. We followed AF Kenton advice and we implemented the process. Still we aren't able to achieve the desired finish; moreover it is time consuming. Currently we are processing 3000 pieces per day through manual buffing, so I am searching for technology which improves my production also. Can anyone give me dipping method so that 1 hour deburring + 1 hour polishing and some time on heating method that give me desired finish.
Jagadeesan Sankaran
[returning]
- Chennai, Tamilnadu, India
March 14, 2013
A. Thank you for providing the volume numbers. I could have saved you some time and effort. OK. If you are not concerned with the RMS (surface finish) you can probably process this volume through a 10 cu.ft. vibratory machine using either steel or porcelain media in a wet burnishing process and a good chemical compound. After the media is broken in you should be able to improve the brightness of the product at a rate of 500/hr. The parts will look good but the finish may not be smooth but under 24RMS. If you like what you are getting now, stay with it or convert to an automated system.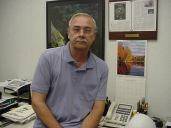 AF Kenton
retired business owner - Hatboro, Pennsylvania
A. Dear All,

Thank you in advance to Mr. Kenton! I'll try to repay the favor!

Mr. Jagadeesan Sankaran, I think you have to search a solution with an automatic polishing machine. I would like to help, but I need more information about your product or all the products that you have to polishing.
Can we see a picture or technical drawing, of the product? I don't understand the dimensions of your product. Do you grind before polishing? How many hours per day do you work? 3000 pieces of one single type or different model?

Thank you for your information.
Alvise Carraro
- Padova, ITALY
A. Yes, Jagadeesan, it might be possible to electropolish your items instead of buffing them. Please see the excellent chapter on electrolytic polishing in the Electroplating Engineering Handbook [adv: this book on Amazon, AbeBooks, eBay] to understand all the implications of whether the process may be applicable to your components.
Be warned, though, that switching from buffing to electropolishing to save labor costs may introduce some new problems for you. Best of luck.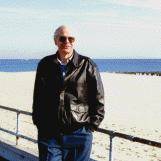 Ted Mooney
, P.E.
Striving to live Aloha
finishing.com - Pine Beach, New Jersey
A. Sorry Ted, but the electropolishing has three big problems:

- Firstly, you cannot get mirror finishing on the metallic surface after electropolishing. If you take a SS product after this process you can't see your face reflected on it. So you cannot get the mirror finishing.
- Secondly, electropolishing is heavily polluting as a process.
- Third, the price of equipment and consumables.
I believe that we misinform, and suggest implementing automatic polishing.

Please, if you have any question I'm available!
Alvise Carraro
- Padova, ITALY

Hi Alvise. Thanks for your help! But Jagadeesan specifically said: "Can anyone give me dipping method?" -- so I did.
But yes it is certainly possible that automatic polishing is a better answer for a given situation than electropolishing -- it often is!
Every technology has advantages & disadvantages; none is "best" except in response to a detailed list of exactly what parameters are most important for the specific case. For example, every mechanical finish, no matter how fine, resembles a farmer's plowed field, it's only a question of what magnification is required to reveal the clods and furrows, whereas an electropolished surface resembles gentle ocean swells. For this reason many dairy and pharmaceutical suppliers will never accept mechanically polished stainless steel -- electropolishing, with its freedom from those nooks & crannies, is a non-negotiable requirement for them. Since the best answer to such questions always depends on their details ... when someone insists that their proposed method is better than a possible alternative method, while simultaneously noting that they don't yet have any facts about dimensions, production rates, process sequences, work schedules, etc., the objectivity of the proposed solution might be questioned :-)
Thanks again, and regards,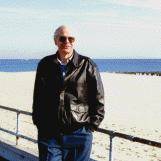 Ted Mooney
, P.E.
Striving to live Aloha
finishing.com - Pine Beach, New Jersey
Q. Dear All,

Thanks for your revert.

We finally did wet process trial with 5 mm porcelain round ball media and with good chemical compound. Process is of 90 min deburring and polishing. As a result, we are able to improve dull finish and we aren't able to get desired finish. As per report, iron content is more in our component and only up to this level, we can get the polish.

We tried implementing Electropolish also, Since is convex, we aren't able to get polish on the inner surface; moreover, iron content is more, bath has to changed very frequently and on the other hand, we are located in the city and proceeding with electropolish is very difficult.

We manufacture around 40 to 45 various types of products of various sizes and dimensions. It all depends on market needs. So while doing automation, we have to consider all the parameters. Can anyone give me more details on automation on polishing machines.

Thanks in advance.

Regards,
Jagadeesan Sankaran
[returning]
- Chennai, Tamilnadu, India
March 24, 2013
A. Thanks, Jagadeesan. But I think the ball is still in your court re. automatic polishing equipment. As I read the thread, Alvise is waiting to hear typical dimensions of your product, whether you grind before polishing, how many hours per day you work, and perhaps of the 3000 pieces per day, maybe how many of the size you do the most of (maybe it's impractical to automatically polish specialty items that you do only a few of).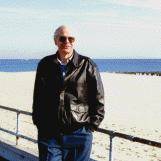 Ted Mooney
, P.E.
Striving to live Aloha
finishing.com - Pine Beach, New Jersey
A. Hi. You must use steel ball media. In addition, your vibrating machine cannot move the steel ball, so it must be replaced or its motor strengthened. In addition, so that your parts do not collide with each other during the polishing stage, you must Use a cover.
Nasser Hosseini
- Iran Tehran
March 24, 2023
---
---
Mirror polishing s.s sheet metal for pressure gauges
Q. Sir,
We are manufacturing s.s 304 and s.s 316 draws with some holes and some shapes in 0.8 to 1.00 mm thick sheets. Now we are doing in vibrators. Media is s.s balls dia. 3 mm. We use some buffing chemicals. We are facing problem of good finish. Sometimes we get it and sometimes not. Do you know what is the good chemical to be used good results?

Thanking you
Ravindranath Tapas
- Belgaum, Karnataka, India
July 5, 2013
A. In your present wet process, are you working these parts in a batch with liquid closed, or are you recirculating? Maybe a flow through system, not closed loop will work better and produce consistent results.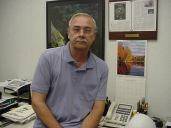 AF Kenton
retired business owner - Hatboro, Pennsylvania
A. DEAR,
FOR HIGH GLOSS OR MIRROR FINISH ON SS YOU WILL HAVE TO GO FOR ELECTROPOLISHING AFTER VERY GOOD DEGREASING.
M FAHEEM
- LUCKNOW, U.P., India
December 8, 2013
---
(you are on the 1st page of the thread) Next page >
---