topic 5168
Titration Question, and Equipment Question
(2000)
I've really enjoyed the feedback from this site, I've found all of your answers very informative. Now I have another titration question. Do you guys have an opinion as to which Sulfuric acid titration is the best (for a standard anodizing tank)? I think I've tried 3-4 of them, and had varying (slight) results. I prefer using a potential titration, as I've found that the colormetric titrations vary, as each individuals perception of colors is different.
I was also wondering if any of you had used a piece of equipment that is supposed to be able to calculate the exact square footage of work being place in the anodizing tank, and adjusts the amperage accordingly. As we are a job shop, we run numerous shapes and sizes of parts at the same time, and calculating the surface area can be cumbersome, and inaccurate...so we just end up anodizing by voltage, which I know isn't the correct way to do things. We do spend the time to calculate surface area for our hard anodizing..but the decorative work has always been a pain to figure out.
Once again, thank you for all your input.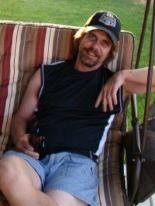 Marc Green
anodizer - Idaho
---
(2000)
A titration with a very good probe and meter will be the easiest to replicate. If you are testing for aluminum, then you are adding fluoride in an excess, which is hard on a conventional glass bulb probe and very hard on an analytical one. There are high quality probes made that will stand up to short term fluoride. Most are solid. They are not as cheap as low end probes, and are about on a par with high quality ones.
Titration with indicators is not all that bad if all of the operators are trained by the same person and not allowed to do the test until certified by the trainer. Consider taking a picture of the endpoint with a macro (close up) lens, having several prints made and issuing one to each person with a couple in reserve.I have never heard of a practicable and affordable way to estimate area. By keeping a log of the calculated area by part number, you should have about 90% of your parts as a known.
James Watts
- Navarre, Florida
---
(2000)
Thanks for replying, James..I am testing for aluminum content, as well as sulfuric concentration..but am not using fluoride..I'm just using 1N NaOH to a pH of 3.6 (for sulfuric concentration) and then carrying the titration to a pH of 8.5 for the Al content (subtracting, and multiplying by 1.8)
I do use methyl orange, and phenophatlien for indicators, just to know when I'm getting close to my desired endpoints. I believe we are using a quality meter, its an Accumet..and it was a spendy sucker, so I'm assuming its a good one, its quite consistent. I am curious about using fluoride, if you had a minute to detail that method for me, I'd appreciate it.
Thanks,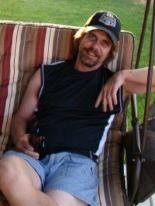 Marc Green
anodizer - Idaho
---
(2000)
The way I always did this analysis was to titrate a 2.00 ml portion of sample to a phenolpthalein endpoint, both alone, and with a 5 ml portion of 10% potassium fluoride added. A blank titration also needs to be run on a mixture containing just the potassium fluoride. This volume is subtracted from the volume used in the second titration above. Values for total acid, "free" sulfuric acid, and aluminum can then be calculated. It's important to be consistent in the rate of addition of the titrant, and endpoint recognition. My rule of thumb was always to titrate slowly to a pink endpoint that persists for at least 30 seconds.
I have also done a titration for just aluminum using a more elaborate procedure when a more accurate result was needed. An excess of EDTA standard solution is added to a diluted portion of sample, the pH lowered to less than 2 with HCl, and the mixture boiled for 5 minutes. Then, ammonia is added to a pH of about 9, PAN indicator added, and the excess EDTA titrated away with a standard copper solution. This procedure is tricky but can yield very good results with a little practice.

Dave Wichern
Consultant - The Bronx, New York
---
(2004)
Hi there
I am student and am also attempting to do a similar analysis on the amount of aluminum and sulphuric acid in water from an anodising bath.
Could you please tell me what the Potassium Fluoride does in this titration, and how these calculations are actually done?
Cheers
Erin Fong
- New Plymouth, New Zealand
---
(2007)
Hi every one
Thanks for this wonderful site
I want to determine the Al2O3 and SiO2 percentage in a mineral contain SiO2,Fe2O3,Al2O3.K2O,Na2O
I have no apparatus in my lab and I need volumetric analysis not gravimetric.
Please if you can support me with calculation I will be thankful.
Adam
[last name deleted for privacy by Editor]
- Cairo Egypt
---
May 18, 2009
HI ALL,
I am finding difficulty in detecting the end point in EDTA back titration for alumina, please guide me.

THANKS,
LEENA
LEENA PANCHAL
CHEMIST - INDIA


This public forum has 60,000 threads. If you have a question in mind which seems off topic to this thread, you might prefer to Search the Site