Live! From beautiful Pine Beach New Jersey: Welcome to the world's most popular metal finishing website
topic 49676
How to calculate/measure the thickness of zinc coating
A discussion started in 2008 but continuing through 2019
August 14, 2008
Q. I would like to know what will be the thickness of the electroplating in microns, on MS sheets of flats, when 610 gms/sqmt of zinc is used.
Vinod Kumar
Design engineer - India
---
August , 2008
A. Hi, Vinod. Usually electroplating is expressed in thickness but phosphatizing is expressed in weight because the meaning and usefulness of the term 'thickness' becomes compromised when you are speaking of a conversion coating which includes some dissolution of the original substrate, transition areas, and various different compounds.
But if this is zinc electroplating and the density of zinc metal is about 7.14 g/cm3, then you have 610/7.14 = 85.4 cm3 or .0000854 m3 of zinc spread across 1 m2.
So the thickness is .0000854 meters or 85.4 microns or 3.3 thousandths of an inch. That would be too thick for zinc electroplating and sounds more like galvanizing. Typically, and per spec, zinc electroplating would be 5, 8, 13, or 25 microns thick based on whether the service condition was mild, moderate, severe, or very severe.
Regards,
Ted Mooney, P.E.
finishing.com
Pine Beach, New Jersey
---
August 15, 2008
A. 610 g/m2 is the often used equivalent of 85 microns used for hot dip galvanizing.

Can't imagine electroplating that thick!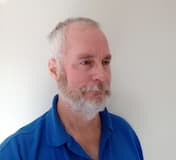 Geoff Crowley
galvanizing & powder coating shop
Glasgow, Scotland
---
---
Calculating the cost of too-thick galvanizing
May 7, 2017
Q. I am galvanizing steel structures. The zinc micron thickness is higher than the standard coating. For example, I need 85 micron for steel whose weight is 10 ton and I am getting 100 microns for the same weight after checking by Elcometer. The difference of the microns is losing me money, so I need to calculate how much grams I am losing because of the difference of the microns.
john picol
- uae
---
May 2017
A. Hi John. If you multiply the thickness of the coating (100 microns) by the surface area you are coating, you will have the volume of zinc you are using. You can, if you wish, then multiply this by the density of zinc to convert the zinc usage to weight instead of volume.
Your unknown at this point, though, is how much surface area you are coating. Telling us the weight of steel you are coating doesn't help us because if we don't know the thickness of the steel we cannot convert its weight to its area.
As for how to reduce the thickness from 100 microns to 85 microns, we have many threads which address that issue, including:
letter 55032, "How can we minimize galvanize coating thickness",
letter 57597, "Reducing variance in galvanizing coating thickness"
and letter 45551, "Reducing coating thickness by adding nickel salts". Good luck.
Regards,
Ted Mooney, P.E. RET
finishing.com
Pine Beach, New Jersey
Striving to live "Aloha"
---
---
September 12, 2017
Q. How to estimate cost for chemical consumption per kg production, labour charges per kg ?
Roshan C Ugale
Sham Enterprises - Nasik, Maharashtra, India
---
---
February 12, 2019
Q. I need a GSM of a material with 500 they showed me micron level of 30 on both side totaling 60.
My question is whether we need to take one side of micron level or both sides?
siva kumar
Indway prime energy - Coimbatore, Tamilnadu, India
---
February 2019
A. Hi Siva. I assume you are saying that you are supposed to offer a coating of 500 grams / meter2 but don't know whether this is per side or total? Most specs mean total weight of zinc on both sides put together (although it's always dangerous to ask a 3rd party to guess what your customer wanted).
It's okay to estimate for your own purposes the grams / meter2 from the thickness, or vice versa, per the examples worked out on this page -- such that, yes, 60 microns average total thickness should be about 430 grams / meter2 -- but I think you are expected to verify the coating weight by stripping and weighing, not by taking a thickness reading at a couple of points and assuming that the thickness will be the same everywhere. Good luck.
Regards,
Ted Mooney, P.E. RET
finishing.com
Pine Beach, New Jersey
Striving to live "Aloha"
---
---
March 6, 2019
Q. Hi,
How much zinc coating is needed on 2.45 mm wire to get to 2.50 mm size.
TSHEPO HORWARD BOSAE
CWI - VANDEBIJLPARK, GAUTENG, SOUTH AFRICA
---
March 10, 2019
A. That's an easy question. Even easier than 'What is the meaning of life?' If your wire is 2.45 mm in diameter and you want to build it up to 2.50 mm, then you need 0.025 mm of plating, since you plate all around the wire. That's 25 micrometers. And the meaning of life? That's 42. At least according to Douglas Adams.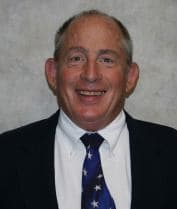 Tom is the author of
"Surface Area Formulas & Tables
- A Resource for Surface Finishers"
---
March 2019

After Hitchkiking the whole damn Galaxy, you'd have thought Adams would have learned something! Without consciousness the whole universe, no matter how gloriously vast & intricate has no significance at all, and whether it's even there or not becomes a meaningless question. Consciousness is the universe's greatest accomplishment.

The meaning of life is to be conscious and grateful, to strive to be happy, and to help others be happy.

(That's only 21 words, not 42, so maybe it's half-baked. My site, my right to wax philosophical when technical questions wane).

Ted Mooney, P.E. RET




finishing.com




Pine Beach, New Jersey




Striving to live "Aloha"






If you have a question in mind which seems off topic, please Search the Site