topic 4811
Sulfuric Acid Analysis
(2000)
When one is sulfuric acid anodizing, say, at the concentration of 165gr/liter, does that mean for every liter if solution, there is 165 grams of sulfuric acid? Or does that mean that the 165 grams of acid is added to one liter of water? I'm a little confused over this issue.
Thank you,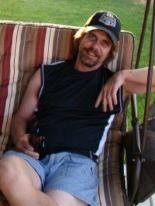 Marc Green
anodizer - Idaho
---
First of two simultaneous responses-- (2000)
The former is correct, 'grams per liter' mean grams per liter of total solution, NOT grams PLUS a liter.
For those chemists in the crowd, remember the problems you had when first introduced to Molar vs. Molal? For the uninitiated, Molar is moles per liter, Molal is moles plus a liter. And we're not talking about groundhogs!
Bill Vins
microwave & cable assemblies
Mesa (what a place-a), Arizona
---
Second of two simultaneous responses-- (2000)
Marc,
To answer your question, it means 165g contained within the volume of 1 liter, not added to 1 liter.
For instance if you wanted to make a 1 liter solution of 165g/L sulfuric acid and the acid you had on hand had a specific gravity of 1.84g/mL (the usual "concentrated" sulfuric) you would do the following:
Using an appropriate container accurately marked to show 1 Liter add about half the water needed, then very slowly and carefully add the acid (89.7mL = 165g). When that cooled down then the rest of the water would be added to adjust the level to the 1 Liter mark.
Paul Stransky
- Putnam, Connecticut
---
(2001)
What % of water is in sulfuric acid when the specific gravity is 1.25?
Joan Kress
- Patchogue, New York


This public forum has 60,000 threads. If you have a question in mind which seems off topic to this thread, you might prefer to Search the Site