Live! From beautiful Pine Beach New Jersey: Welcome to the world's most popular metal finishing website
topic 46897
CED problems: Dirt in coating; Electrophoretic coating too thin
adv.
A discussion started in 2007 but continuing through 2018
Dirt in Coating
2007
Q. We are facing dirt/impurities problem on parts after CED coating.
Kalidas Suryawanshi
- Pune, India
---
"Electrocoating: a Guidebook for Finishers"
by Electrocoat Association
from Abe Books
or
Amazon


"Handbook of Electropainting Technology"
by W. Machu
from Abe Books
or
Amazon
2007
? Hello, cousin Kalidas. If you lack any data, your best answer might be to retain an e-coating consultant. But if you can give us some info, I think our readers can help! Good luck!
Ted Mooney, P.E.
finishing.com
Pine Beach, New Jersey
---
2007
A. Dirt can come due to improper cleaning in the pre treatment line. It can be due to dirt in the E-coat tank. It could be due to dirt in the rinse tanks after E-coat. It could be due to dirt being blown around in the oven with the forced circulation. It could be because of one or more than one of the reasons above. And the reasons above could also be due to improper housekeeping or ingress of dirt and dust in your E-coat shop.

Test each and eliminate. I assure you this does not require NASA technology.
Gurvin Singh
Coatec India

Mohali, Punjab, India
---
January 14, 2018
A. Check for sludge material in phosphate bath ... if it is high, then desludge it immediately. This will solve your problem.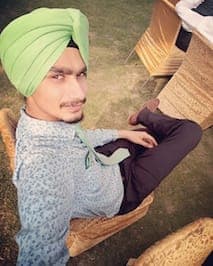 Baljeet Singh
- Ludhiana, punjab, India
---
---
Relation between thickness of CED coating and anolyte conductivity?
2007
Q. Thickness problem: Is there any relation between thickness of CED coating & an anolyte conductivity
Avinash Vidhate
Director - Nashik, Maharashtra, India
---
2007
A. There is no relationship between CED film thickness and anolyte conductivity as long as your CED bath conductivity and anolyte conductivity is with in the spec.

Anions(CH3COO-) are generated during CED process and it is moving to Anolyte system through semi permeable membrane at the anodes there by the conductivity of anolyte increases and replenished with DI (maintained with in the spec between 400 - 400 microsiemens). If anolyte system not removing the Anions then it will be remain in CED bath then the conductivity of bath slowly increases make difference in film formation.

Please check paint supplier for Bath conductivity and Anolyte conductivity spec.
P.M.Saravanan


paint shop manager
Chennai, Tamilnadu, India
---
---
Ra value of CED coating
May 20, 2009
Q. PLEASE TELL ME HOW TO CHECK THE RA VALUE OF CED COATING.
WHAT IS THE RANGE FOR OEM VEHICLES?
WHAT ARE/IS THE INSTRUMENT USED FOR CHECKING RA VALUE?
KAPIL VASHIST
ENGINEER - INDIA
---
June 2, 2009
A. RA is checked by roughness gauge.
better you ask to your paint supplier for RA Parameters.

Thanks
SURYA
SURYAPAL
- DELHI, INDIA
---
July 23, 2009
A. Hi,

Normally Ra value can be checked with use of Perthometer. try it.

Anand.
V.Anandaraj
- Chennai, India
---
---
How to increase Electrophoretic DFT (linseed oil base)
February 25, 2018
Q. How to increase the thickness of electrophoretic paint (linseed oil base) about 35 to 45 microns?
Ammar ahmad
- Rawalpindi Pakistan


If you have a question in mind which seems off topic, please Search the Site