Where the world gathers for
plating, anodizing, & finishing Q&As since 1989
-----
How to dull (reduce shine of) galvanized sheets & roofs

Q. Hi All,

I make outdoor garden structures from steel. I previously powder coated them however I now want to hot dip galvanize them for longevity.

I would like to dull the surface to give a more aesthetically pleasing look. The photo attached shows the finish I would like to recreate.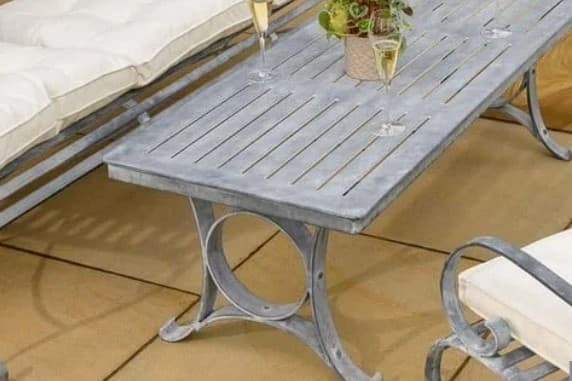 I've tried copper sulphate [adv: item on eBay & Amazon]with salt however the result doesn't seem to match want I want. Ultimately I believe I need to induce a Zinc Oxide layer and wondered whether phosphating would be an option?

The scale of production sometimes runs into the 100s and piece sizes can be up to 0.5m2

David

David Rowe
- London, England
September 25, 2023
Try 5% citric acid [adv: item on eBay & Amazon] .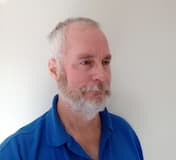 Geoff Crowley
Crithwood Ltd.

Bathgate, Scotland, UK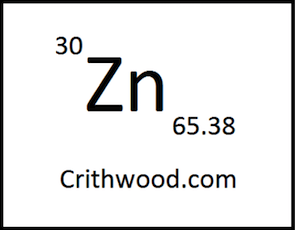 September 26, 2023
---
---
↓ Closely related postings, oldest first ↓
---
---
Q. We have a client with a building sided with galvanized steel. It is too shiny and I'm hoping to "age" it artificially.
I realize this is contrary to your aims as finishers, but do appreciate any help you might offer.
thanks,
John Simms
Jackson, Wyoming
1998
A. Hi John. The booklet "Painting Galvanized Steel Structures", available from AGA at
www.galvanizeit.org/education-and-resources/publications/duplex-systems-painting-over-hot-dip-galvanized-steel-2012
will answer your question I think. Single copies can be downloaded for free. Good luck.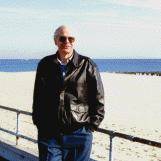 Ted Mooney
, P.E.
Striving to live Aloha
finishing.com - Pine Beach, New Jersey
Q. Did question about aging shiny Galvanized steel get a solution to his problem. I downloaded the texts suggested and found no answer as to how to age Galvanized. I want a dull finish. Any suggestions?
John Massee
sculpture - Galisteo, New Mexico
2002
Ed. note: Sorry for the confusion, applying a zinc phosphate finish as described in the booklet was the solution being alluded to.
---
---
Solution for tin darkening
Q. I have purchased many tin products and would like to know how to darken them. I know that if you rub the finish with Brasso [adv: item on eBay & Amazon] you will get a darker look. Is there anything that would make the tin even darker? This would give the new tin the aged look that I prefer.
Carol Pritchett
- Spring Grove, Pennsylvania, USA
2000
A. Carol, You could try a black patina solution available in stained glass supply stores [adv: item on eBay & Amazon].
Kim Stanley
- Rock Hill, South Carolina
---
---
← Posters: please describe Your Situation, which is probably interesting & teachable. Readers have less interest in abstract questions

Q. I would like to know how I might dull galvanized metal.
James MILLER
- Florence, Massachusetts
2003
Black Patina for Zinc
on eBay or


(as an Amazon Associate
& eBay Partner, finishing.com earns from qualifying purchases)

A. Hi, James. Please tell us your situation :-)

If you're a galvanizer whose galvanizing process is generating too bright a finish (by some standard), threads 34714 and 61054 offer some thoughts on that.
If you're a consumer trying to apply a dulling process to some galvanized sheet metal, you might consider a "patina for zinc" [adv: item on eBay & Amazon].
Thread 7671 offers some other approaches for consumers, and possibly for roofers and kitchen contractors, who want to dull an existing finish -- but a finish for a roof or for a galvanized pipe may not be food-safe for a kitchen. "God is in the details" ... please get back to us.
Thanks, and good luck.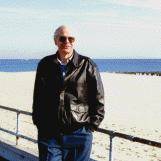 Ted Mooney
, P.E.
Striving to live Aloha
finishing.com - Pine Beach, New Jersey
---
---
2007
Q. Hello, my name is Jon, and I own a auto restoration/hot rod shop. I am in the process or decorating my new office and I am going for a kinda of industrial look. I am wanting to cover the lower portions of the wall with galvanized tin panels (steel wainscotting). The kind that was the main stay of barns long ago, I call it the wavy kind. These panels are readily available at my local lumberyard, but are just too shiny for my idea. I want to knock the shine down or off and give it a bit of a weathered look. I thought about making a 50/50 mix of muriatic acid and water and try it on a test piece. But I think there may be a safer way. I have seen them use this as wall covering at places like Joe's Crab Shack, Red Lobster etc. Any info would be greatly appreciated. Thank you.
Jon Collier
metal fabricator/car builder - Litchfield, Illinois, USA
---
2007
A. You can use 200 gm iron-III-chloride/1 lit water solution(you can even make your own solution-just dissolve some scrap iron in muriatic acid and then dilute it with water).Or you can use 5 gm bismuth nitrate/50 gm nitric acid/80 gm tartaric acid/1 lit water solution.Hope it helps and good luck!
Goran Budija
- Cerovski vrh Croatia
---
2007
A. Jon,

"Tin" panels that are shiny (they are actually steel, not tin) can be dulled with just about any weak acid. Zinc is quite reactive and will react with almost any acid. vinegar would be a cheap source.
Saltwater would do a little dulling, but maybe not fast enough for you.

Geoff Crowley
Crithwood Ltd.
Westfield, Scotland, UK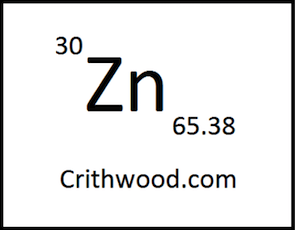 ---
---
May 29, 2008
Q. How do I take the shine off of galvanized sheet metal?... someone has suggested washing with sulfuric acid?... I have an old barn.. and have added on to it ... would like to match as much as possible new and old.

many thanks,
Mike Sandoval
sandoval ranch - Santa Ynez, California
---
May 30, 2008
A. I would hesitate to use an acid on a new galvanized roof. A little too much time, concentration or bad rinsing will leave you with a bare steel roof....which would rust out incredibly quick. If you want it to match it might be a good idea to get new roofing for the old building. The only purpose of the galvanizing is corrosion resistance. If you must do it, use a weak acid like acetic acid (vinegar), but I wouldn't. It will get to looking old in time.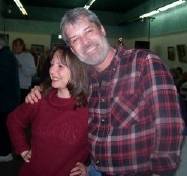 Trent Kaufman
electroplater - Galva, Illinois
---
June 2, 2008
A. If galvanized=zinc plated try 200 gm iron(III)chloride /1 lit water solution(use rubber rubber glovesrubber gloves [adv: item on eBay & Amazon] and safety googles!). 2 heaping teaspoons of copper sulphate/1 heaping teaspoon kitchen salt/2oo ml water solution can be used too. It must be waxed or clearcoated. Metal must be grease free! Hope it helps and good luck!
Goran Budija
- Cerovski vrh Croatia
---
July 3, 2008
A. It is so easy!

2 to 5 grams of copper sulfate to a liter of water. Add a pinch of salt.

whalalalalallaala! turns black! if you want a little copper red on it just add more copper sulfate. It works!
Barry M. Umacob
- Philippines
---
---
July 17, 2008
Q. I have installed galvanized countertops in my laundry room, bar, and boy's bathrooms. However, they are really shiny. Do you know of any chemical that will discolor or blacken them up? I want the ugly, mottled, antique look. (The Betlan Corp. did some for Martha Stewarts potting shed, but of course they will not reveal their technique!) I already tried vinegar and baking soda with no result.
Kari Manthei
Decorator/Artist - Texarkana, Texas USA
---
---
January 7, 2013
Q. I am also wanting to age some corrugated tin to use on our ceilings. We have tried the vinegar just because it is safe, but it is leaving a white look on the tin that we do not like.

Does anyone have any suggestions as to what we can use that will give us the rustic look but without the white that the the vinegar has left behind?

Thanks!
Penny Owens
- El Dorado, Arkansas, USA
---
---
Glare from Galvanized Roof
March 25, 2014
Q. Our neighbours are building a substantial home and garage/workshop with a galvanised roof. The roof is angled at 45 degrees reflecting the sun back towards the row of homes that sit above it on the ridge line. The glare is really severe and only the garage is on!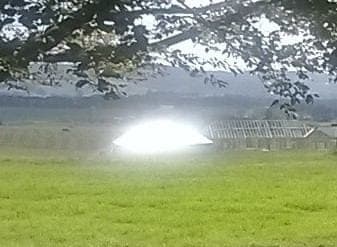 What can be done to solve this? Is there are guaranteed glare reduction/retardant products?
Gabby Kent
neighbour - Moss Vale, NSW, Australia
---
March 28, 2014
Gabby

How about a tree? SILLY
Willie Alexander
- Colorado Springs, Colorado
---
March 2014
Actually, if she can get the neighbor to plant a row of trees, which will partially block the sun from hitting the roof in the first place,and partially block the roof from reflecting back to her, it would even be a two-fer. Doesn't sound silly at all.
Of course, by the time the trees grow big enough, the roof should have dulled on its own though.
Regards,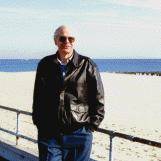 Ted Mooney
, P.E.
Striving to live Aloha
finishing.com - Pine Beach, New Jersey
---
March 31, 2014
Q. I realise that planting is a solution, but that is a mid term solution. It's the next 3 years that are the issue. That's how long it will take the hedging to grow, but by then, the roof will have lost its real nasty sheen.

I am guessing here, based on the response that there is no commercial product. Only option is to paint it, I don't think the builder will spray vinegar on it, we (all neighbours have put a petition to the council) are looking for a commercial guaranteed product.
Gabby KENT
[returning]
- Moss Vale, NSW, Australia
A. This is a problem rarely encountered in Scotland for 2 reasons:
1. Such a roof is very rare here for no good reason. Coming originally from NZ, and having also lived in Oz (WA), I know how good that roof is.
2. We don't get enough sun, so any reflected light might be welcomed.

But to a solution.
We often get asked for something to clean new galv - cleaning dirty marks etc off, or suchlike. Our standard use is dilute citric acid . The downside is that it takes the shine off.
You could spray a fine spray of citric acid on it. It takes the shine off quickly and doesn't harm much in the process.
You might want to hose it down later (if you have plenty of water), but watch where the runoff goes. If they collect roof water, then divert it a while until cleaned off.

Geoff Crowley
Crithwood Ltd.
Westfield, Scotland, UK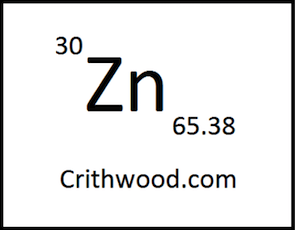 Thank you Geoff. I will test it, and if it works well, I will see if I can do it in a large quantity for this roof space.
Cheers.
Gabby Kent
[returning]
- Moss Vale
A. I wonder why they are using highly reflecting galvanized sheets for the roof. It would keep the building cooler. If that is the intention, reducing the reflectivity would not be in their interest. One solution is to install solar collectors -- either thermal or photo voltaic -- on the roof. That would put to good use the solar energy which is troubling the neighbors. Of course, it would involve some additional expense.
H.R. Prabhakara
- Consultant
Bangalore Plasmatek - Bangalore Karnataka India
Hi, Prabhakara. They don't pick galvanized metal because it is shiny, but because it is corrosion resistant. You're certainly right that putting solar cells on the roof would reduce the heat gain. But actually a white roof will keep a house cooler than a shiny one because white is a good emitter and shiny surfaces are not; touch the hood and the chrome bumper of a white truck sitting in the sun to prove it to yourself, or see letter 11716, "Want to polish shipping container home to keep it cool"
Regards,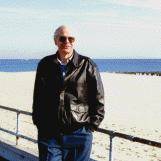 Ted Mooney
, P.E.
Striving to live Aloha
finishing.com - Pine Beach, New Jersey

Thanks Ted. Eyes can deceive!
H.R. Prabhakara
- Consultant
Bangalore Plasmatek - Bangalore Karnataka India
---