Education, Aloha, & Fun
A roundtable with 60,000 topics and a seat for you
topic 46505
Sublimation Coating Q&A
A discussion started in 2007 but continuing through 2020
2007
Q. Dear Sir,

My name is Ali and I am in Pakistan. We have recently purchased sublimation dye print machines and blanks from Hong Kong. It works great but we want to make our own blanks for sublimation printing. In our country there is no company which sells sublimation coatings; none have any idea. We are the only one who are doing this work.

Is there anybody who can tell me how we can make our own sublimation coatings and what is its formula.

Thanks for co-operation.

Ali
M. Ali
manufacturer - Rawalpindi, Punjab, Pakistan
---
2007
A. First, an aside to bring readers up to speed and minimize confusion:
"Sublimation" means going directly from solid to gas without the middle step of liquid. The best known example of sublimation is dry ice, which goes from a solid directly to carbon dioxide gas without ever getting wet.
The sublimation coating process is sort of an "iron-on coating". You print an image onto paper using special dyes in an ink-jet printer, press it against another object, and apply heat. The dyes/inks that you used in the ink jet printer sublimate, i.e., turn to gas, and are absorbed on the surface you wish to coat.
Strictly speaking then, it is actually the dye/ink which is sublimatable. But when people talk about "sublimation coatings", what they actually mean is the clear/white polyester paint/coating they put onto the sign, cotton T-shirt or coffee mug, which will accept this sublimated gas, and pick up and hold the image.
Hi Ali. I think polyesters take sublimation, and that includes lots of paints. But optimum formulations appear to not be generic information. So I would suggest that you either try some common clearcoats and paints, or do a free patent search, both to learn what particulars supposedly makes it work best, and some things you need to refrain from doing. Good luck!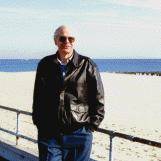 Ted Mooney, P.E.
finishing.com - Pine Beach, New Jersey
Striving to live Aloha
---
2007
A. Hi,
Sublimation coatings for your purpose would consist of a resin, solvents and a dye that volatizes when it is heated. To obtain a formula to meet your requirements, you could follow the route that Ted has suggested or spend some money on a consultant. Nobody will be willing enough to give away freebies as formulation costs time and money to develop.

Terry
Terry Hickling
Birmingham, United Kingdom
---
2007
A. YOU CAN USE THE CLEAR COAT THAT IS USED AS A FINISHING COAT WHEN YOU PAINT A CAR. IT SUBLIMATES REAL GOOD.
WILFREDO TORRES
- ADJUNTAS, PUERTO RICO
---

Thanks, Wilfredo. Does it continue to be able to absorb sublimates over a long period, or is this something that you must do while it cures or as soon as it cures? I guess I'd hope that automotive clearcoats don't absorb and get easily stained by organic gases indefinitely :-)
Regards,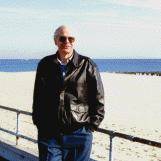 Ted Mooney, P.E.
finishing.com - Pine Beach, New Jersey
Striving to live Aloha
---
---
July 26, 2008
Q. In the name of God ...

Dear all,
I have the same problem as you. If you solve your problem, please tell me.
ebrahim safa
- tehran, iran
---
April 1, 2009
Q. Hello I am from Ireland and am looking to know how to put photos onto tiles -- plaques using sublimation -- laser and then onto gravestones outdoors.
patrick j steacy
printer - athlone westmeath Ireland
---

Hi cousin Ebrahim; hi cousin Patrick. Please do your best towards making this dialog fun, useful, and informative for all by posting what you do know, not just what you don't know :-)
You've probably tried something, -- so, in a word, what did you do and what happened? Have you tried the automotive clearcoat as suggested by Wilfredo? Thanks!
Regards,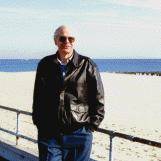 Ted Mooney, P.E.
finishing.com - Pine Beach, New Jersey
Striving to live Aloha
---
June 13, 2011
A. Hey, don't go out and buy the expensive sublimation coatings. I've been doing months worth of research. You really aren't going to believe this but go purchase Rave 4X hairspray =>

... (yeah, I'm serious). I've successfully used it on porcelain tiles, wood and most recently a 100% cotton T-shirt. When I used the T-shirt I washed it three times in cold water (didn't use hot) and dried it. NO COLOR FADE. The reason I did this research is because it takes me a week to get the coating in and as a business just starting out I couldn't afford to have a lot of it in stock.
Angela Muir
- Leeds, Alabama USA
---
July 9, 2012
Q. Angela, I tried Rave 4, didn't work. What am I doing wrong. How much do you apply, how many hours do you let it dry, bake time and heat. Do you cure the tile before sublimation? Thank you.
Agustin J. Villarreal
- Mcallen, Texas USA
---
---
August 25, 2012
Q. How to make sublimation coating for heat transfer printing.
Sanjay Singh
Sublimation printing work - Ranchi, Jharkhand, India
---
September 27, 2012
A. SANJAY, URETHANE CLEAR COAT AND URETHANE WHITE PRIMER WILL SOLVE ALL YOUR SUBLIMATION PROBLEMS. YOU CAN COAT ANYTHING, AND IT IT IS A HARD DURABLE COATING. YOU CAN APPLY IT TO WOOD OR METAL, EVEN CERAMICS, AND IT IS AVAILABLE AT YOUR LOCAL AUTOMOTIVE PAINT DISTRIBUTOR. TRY IT AND YOU CAN STOP ASKING THE SAME QUESTION :-)
WILFREDO TORRES
[returning]
- adjuntas, PUERTO RICO
---

Hi Sanjay. Please don't start the thread over again, as that just makes it longer without moving us forward; rather, please request clarification on anything you didn't follow, or make a comment about something from the discussion above that you tried, or tell us something from your own experience. Thanks!
I don't know much myself, but while the hard automotive clearcoat that Wilfredo suggested is appropriate for hard surfaces, it doesn't seem like something you'd want to put on a cotton shirt, so also please also tell us what you are trying to coat.
Regards,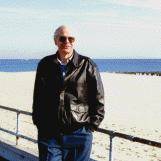 Ted Mooney, P.E.
finishing.com - Pine Beach, New Jersey
Striving to live Aloha
---
---
October 23, 2012
Q. Thank you very much if what you said is right. But one thing more: please tell me how to mix it, what would be the quantity of each, and how to apply. Thanks for all, especially who is giving solution.
Amjad Rasheed
business promoters - punjab pakistan
---
December 3, 2012

-- this entry appended to this thread by editor in lieu of spawning a duplicative thread
Q. Dear Sir,
I need a formula of coating on mugs, photo frame, etc., so kindly tells me what chemicals suit it.

Thanks & Regards
Sachin Sharma
- Delhi, India
---
December 2012
A. Hi Sachin. We appended your inquiry to a thread which partially answers it. As you see, there are coatings specifically marketed for the purpose, and two-part automotive clearcoats are apparently very good as well. Polyester coatings may work well. If you are trying to optimize your own chemical formulations from raw commodity chemicals, there are many books that cover how to formulate paints, but if you are already experienced in paint making, I would suggest that you search expired patents for formulations. Good luck.
Regards,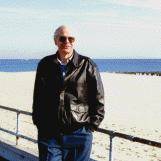 Ted Mooney, P.E.
finishing.com - Pine Beach, New Jersey
Striving to live Aloha
---
---
March 21, 2013
Q. Ali I appreciate what you will done to make your own sublimation blank. If you don't mind, I want to know the procedure / formula to make the sublimation blank; I hope you will consider my request sympathetically.

Thanks & Regards,
Abdul Wahab
- Karachi, Sindh, Pakistan
---
April 1, 2013
Q. Dear Sir,
First I thank you for your co-operation to every one.
Now we are start SUBLIMATION PRINT in Mumbai (INDIA) on Metal.
We request you please writeup that which chemical and its percentage along with process so we will easy to manufacture the chemical.
Regards
Hemant Musale
METAL INDUSTRIES - Thane, MAHARASHTRA, INDIA
---
April, 2013
A. Hi Abdul; hi Hemant. Did you try Wilfredo Torres' simple answer of just spraying your blanks with urethane two-part automotive clear coat, which he already offered twice? If not, is there a reason that it isn't applicable to your need?
When an answer has been offered that sounds simple, cheap, and universal, we should not just endlessly belabor the question. If Wilfred's answer has proven unsatisfactory in some particular way, we'd like to hear the reasons so we can continue to learn rather than drown in this ennui of dull and endless repetition instead of posting your own situation and what you do know. Thanks!
Regards,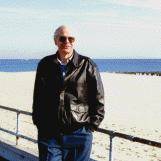 Ted Mooney, P.E.
finishing.com - Pine Beach, New Jersey
Striving to live Aloha
---
May 15, 2013
Q. Getting inconsistent results sublimating using automotive finishes we sublimate.
1/4" to 5/16" thick aluminum disks, using sprayed automotive base coat/clear coat finishing systems. We have a approx. 35% loss rate due to off gassing. We are using a 160 °C, 15 min, vacuum oven. If anyone has any help or advice using a urethane clear coat to sublimate onto, please.
Christopher Johns
- MANCHESTER, New Hampshire, USA
---
September 24, 2013
Q. I am so appreciative of all of the information being given here. I hate to keep asking the same questions over and over but I am still a bit confused. I am interested in either the hairspray Rave4X (for obvious cost-effectiveness) or 2-part automotive clear coat options. I am going to start doing sublimation onto tumbled marble tile. My question is: for either of these processes would I need to bake the tile before sublimating? Or just spray and let dry?
My prior process was a bake transfer with lots of hands on labor so I'm hoping these techniques will save lots of time!
Lara Wilkin
- Santa Clarita, California
---
September 24, 2013
A. Hi Lara. Although Angela suggested Rave4X on several pages here, she also has a later posting on letter 25612 where she suggests Dyepress instead. I probably wouldn't consider that a retraction about hair spray, but a clarification on its limitations. I think two-part automotive clearcoat does not require baking, but the sublimation process itself will later require heating to make the dyes sublimate (convert from solid to gas).
Porous materials absorb small amounts of moisture from the air, which cannot help but turn to steam at high temperatures and force their way through the coating. So, although I haven't done sublimation, as a general rule I'd expect that you have to bake such stuff immediately before coating. Good luck!
Regards,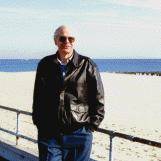 Ted Mooney, P.E.
finishing.com - Pine Beach, New Jersey
Striving to live Aloha
---
September 30, 2013
Q. Frustrated. Just bought a new Ricoh 3110 and heat press to upgrade my tumbled marble tile image business and can't seem to get things to work! I have sublimation ink and the computer properly configured for printing, researched time and temp (200 °C for 8 minutes). I have tried the Rave4x hairspray as well as the 2 part automotive spray coating techniques, and still my images are coming out very faint. Anyone have any suggestions to what I am doing wrong?
Lara Wilkin
[returning]
- Santa Clarita, California
---
October 1, 2013
A. Have you asked Ricoh? You probably are not the first to have this problem.
If they are no help, I would contact tech services of a competing company to see it their product will work and how they do it.
James Watts
- Navarre, Florida
---
April 17, 2014
A. HI EVERYBODY

I TOO DO SUBLIMATION ON CERAMIC ITEMS AS A HOBBY AND OF COURSE I USED TO BUY THE SUBSTRATES. I ALSO HAVE AN IDEA OF MAKING MY OWN SUBSTRATES BUT STILL NOT HAVE TRIED ANY BECAUSE I COULD NOT FIND THE NECESSARY INGREDIENTS THAT I HAVE READ IN MOST SITES.

THANKS FOR THE MANY SUGGESTIONS HERE AND I ALSO NOTICED THE MANY FAILURES ENCOUNTERED AFTER TRYING THOSE SUGGESTIONS. MANY OF THOSE WHO FAILED HAVE NOT MENTIONED ABOUT THE TYPE OF (NOT BRAND NAME) SUBLIMATION PAPER USED SO IT MAY BE THE PROBLEM LIES THERE.
NIZAM THAHA
- COLOMBO SRI LANKA
---
---
June 3, 2014
Q. DEAR SIR,

WE ARE DOING MEMENTOES, SIGNS, NAME BOARDS, ALLIED WORKS.

NOW WE WISH TO INTRODUCE SUBLIMATION RELATED ITEMS.

SO KINDLY, ADVISE US THAT HOW TO MAKE COATING ON ACRYLIC IN REGARDING SUBLIMATION TRANSFER

KINDLY REPLY WITH YOUR VALUABLE ADVICE.

THANKS & REGARDS
NAGENDRAN VISWANATHAM
- CHENNAI, TAMILNADU, INDIA
---
June 17, 2014
A. Hi, I can remember Sublimation back to 1971. I've been doing Sublimation on Tiles since 1995. I used to get my coatings from America which was called COATOM from a company called novachrome.com; they have since closed. I do Tile murals with as many as 300 tiles and I now get my coatings from digicoat.com, I have tried my own coating including car clear coat and it does not work.
This is all a secret; why should we disclose it when it took us over 20 years to work it out? The bottom line is if you looking for the coating you have to buy it or carry on regardless.
Zack DP
- Nottingham UK
---
June 2014

Hi Zack. True that few of us are willing to share all that we have or all that we know, but most of us can afford to share something ... as you have done. Thanks!
Regards,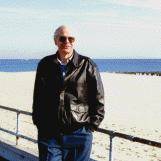 Ted Mooney, P.E.
finishing.com - Pine Beach, New Jersey
Striving to live Aloha
---
February 26, 2015
A. I have to agree with Zack to an extent. Some of us have spent A LOT of time and money to figure this out. I myself have tried several different coatings to save money. I don't feel this is a place to cut corners. The coating I currently use is DigiCoat. Works great! What I have found is the easiest place to save money is on the printer and ink. You don't need to spend a grand on a printer and 60+ dollars per color on ink. I have also found your press times and temps will very depending on your weather. Good luck.
Mike Henderson
- Phoenix Arizona
---
(You're on the 1st page of this topic) Next page >
---