topic 45763
Is Black Zinc Trivalent Coating Conductive?
A discussion started in 2000 & continuing through 2017 . . .
(2000)
Q. I am looking to plate aluminum and zinc die cast parts. The plating must be flat black, or have a high emissivity, and must be electrically conductive. E-coat is not electrically conductive enough. Currently I am using black nickel without any brightener; it is has good conductivity but has a poor black/dark brown color and emissivity. Price is sensitive. Volumes are 200,000 +.
Bob Allen
- Hoffman Estates, Illinois, USA
---
(2000)
A. Dear Bob,
I plate a lot of Zinc and Aluminium Diecastings with Zinc plating followed by black Chromate. It will meet all your requirements especially cost vis a vis black Nickel.
Regards,
Khozem Vahaanwala
Saify Ind
Bangalore, Karnataka, India
---
(2000)
A. Mr. Bob Allen,
One solution is black chromium electroplating, after copper and, eventually, nickel plating.
Another solution may be the plating of a dark grey tin-nickel alloy.
Both have "sensitive" prices.
Emmanuel Popesco
Chennevieres, France
--
Ed. note: Readers may want to listen to "The Lost Art of Tin-Nickel Plating".
---
---
To minimize searching and offer multiple viewpoints, we've combined multiple threads into the dialog you're viewing. Please forgive any resultant repetition or failures of chronological order.
---
---
(2002)
Q. Can I use black zinc coating on screws made of carbon steel, if I need a good electric contact?
Thanks in advance,
Wolfgang Krause
- Dresden, Germany
---
(2002)
A. Questions about black metal coatings which have very good electrical conductivity come up often at this site. I do not know of any dark coating which offers low contact resistance. But if you are torqueing a screw, you should not have any problem making ground since the locking washer usually has sharp edges which cut through into the zinc.
Tom Pullizzi
Falls Township, Pennsylvania
---
(2002)
A. In general, the darker the chromate, the higher the contact resistance, thus, black is probably the worst! However, Tom is also correct in that any amount of torque will break down the resistance and ground to the zinc.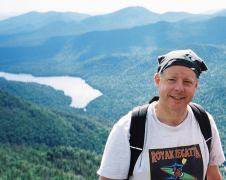 Milt Stevenson, Jr.
Anoplate Corporation
Syracuse, New York
---
---
Electrically conductive finish in black
(2004)
Q. Does a process/product exist that both provides both a nice surface finish (in this case Black) and is electrically conductive? My idea was to combine the now- separate conductive coating step (chromate?) and then painting outer surface with one process that would achieve both.
By the way: could someone clear-up the confusion over: Iridite (trade name?) Iridite / Alodine (trade name?) (yellow) chromate Many thanks from a grateful Electrical Engineer. Firms may feel free to contact with sales info.
Mark Johnson
Al enduser w/ electr. equip. appl. - Riga, Rigas Rajons, LATVIA
---
(2004)
A. I don't know of any really good conductive black coating for aluminum. Black nickel plating is somewhat conductive, but far more expensive than chromate and somewhat difficult to apply uniformly over large areas.
The chromate nomenclature question is easy: The Iridite® brand belongs to Macdermid. Alodine® belongs to Henkel Surface Technologies. Chromates approved for Mil-C-5541 [link by ed. to spec at TechStreet] coating of aluminum are listed in QPL-81706 [link by ed. to spec at TechStreet], available at ASSIST: http://assist1.daps.dla.mil/quicksearch/
Black chromates for zinc or cadmium usually include silver. For aluminum substrates, yellow chromate can be dyed black. Talk to your local chromate distributors and metal finishers.
Chromate coatings lack abrasion resistance. Sealants and waxes improve corrosion resistance and general durability, but greatly reduce conductivity. Chromated parts are frequently painted (after protecting any electrical grounding areas with temporary masking).
Ken Vlach
- Goleta, California
Finishing.com honored Ken for his countless carefully
researched responses. He passed away May 14, 2015.
Rest in peace, Ken. Thank you for your hard work
which the finishing world continues to benefit from.
---
---
(2004)
Q. I find the discussions on conductive black finishes interesting and informative. We have been struggling with this problem as well. We have a need to produce parts in Aluminum and steel with a black finish while addressing electrical conductivity issues. We have often used the undesirable method of masking in the past. We have used black oxide on our steel parts but we don't like the oily finish or the cosmetics. The weak conductivity is also a negative. We are currently seeking to find a solution and are trying to find out if black zinc, black chrome or some other process might work for us. Any information would be greatly appreciated.
Walter W
[last name deleted for privacy by Editor]
network test equipment manufacturer - Utica, New York
---
---
Conductive Black Zinc Cobalt onto Aluminum
(2005)
Q. In searching for a conductive black finish for aluminum, we have tried black zinc chromate (basically nonconductive, though color is acceptable) and black nickel (somewhat better conductor but too bright and reflective a finish for our night vision cameras). Have found that Amphenol (U.K.) has a conductive black zinc cobalt finish available for their connectors. Is this finish commercially available in the U.S. and is it considered at least as good as Mil-C-5541 [link by ed. to spec at TechStreet] chemical conversion coatings at corrosion protection for aluminum?
Douglas Wylie Fowler
- Santa Clara, California
---
(2005)
A. Hello Douglas,

I'm sure a search of the Jobshops of finishing.com will put you in touch with many platers who will positively have this service in your country. Yes the coating will work much better than your MIL spec.
Khozem Vahaanwala


Saify Ind


Bangalore, Karnataka, India
---
---
(2007)
Q. Hi,

I am trying to confirm that the Black Zinc trivalent coating that I have applied to a steel chassis is conductive. We have not applied any other coatings to provide salt spray protection. I also need to be able to refer to a standard, preferably MIL, that would provide proof to our customer that this coating is suitable for ground bonding.

Also, I have heard that this coating may turn white with time. Is this true?

Any help would be greatly appreciated.

Thanks,
Darrin Howse
Integration Engineer - Pickering, Ontario, Canada
---
(2007)
A. There is such a variation of products being sold in the plating industry as "trivalent black chromate" or "non hexavalent chrome conversion coating" that it is impossible to make any statement. To the best of my knowledge (someone correct me if I am wrong) the Mil Spec only recognizes hexavalent processes. Most all trivalent or non hex processes use a sealer or top coat which is generally non conductive so that the thicker this coating the less conductive the part will be but generally the greater the corossion resistance of the coating. You should specifically state to your vendor what your requirements are and let the plater tell you if he and his suppliers can deliver what you want. The answer here is communication first.
Gene Packman
process supplier - Great Neck, New York
---
(2007)
A. Yes there are a lot of decent processes with Trivalent Black and with some black trivalent topcoats as well. I have checked with the one I'm using and there is no drop in conductivity across the surface by using a thick topcoat.
Khozem Vahaanwala


Saify Ind


Bangalore, Karnataka, India
---
---
Zinc cobalt black plating (acidic) isn't conductive enough
August 22, 2008
Q. Dear Sir,

We are facing problem in zinc cobalt black plating . Customer require good conductivity over black passivation. To protect passivation layer we are using sealant. but electrical conductivity poor due to this. after baking same components for 150° C 30 min. excellent conductivity found. But same components out of 1000 /50 rejected at customer end for white corrosion and pitting marks.

We have tested with 95 % humidity test with 65° C. TEMP. ON SECOND DAY WE FOUND WHITE CORROSION. SO WE PUT SOME COMPONENTS WITH SEALANT THEY ARE O.K. TILL DATE.what will the cause for this corrosion?cAN You THROW SOME LIGHT ON THIS PROBLEM
KAMLESH BHATT
PRODUCT DESINGER - PUNE, MAHARASTRA, INDIA
---
August 26, 2008
A. Dear Mr. Bhatt,

50 pieces out of 1000 (5%) can sometimes be taken as operational problem as your system is manually operated.Products treated with sealant did not show failure after humidity test. That means sealant is advantageous.
I think you may have to take care while processing(during passivation and top coating.
regards,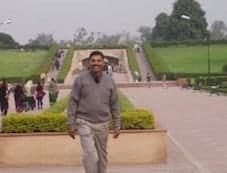 T.K. Mohan
plating process supplier
Mumbai, India
---
August 28, 2008
A. If you are getting corrosion that fast, try putting on a thicker coating and make sure that it is uniform. That way, you may be able to not use the sealant. Also, is it possible to put on a thinner coat of sealant and still have it pass both tests?
James Watts
- Navarre, Florida
---
January 21, 2010
Q. Hello folks, I work in Test Equipment and we have a similar situation. We want to have a black finish on our aluminum chassis for aesthetics and engraving purposes, but it must also be electrically conductive. All in one step would be preferred. Anodizing is not a very good answer for this, because we have many, all-aluminum parts inside, and depend on chassis ground throughout the units. If anyone has a Black colored RoHS compliant Chem-film answer, it would be greatly appreciated.
Scott A Smith
aviation systems - Grand Rapids, Michigan
---
---
April 4, 2017
Q. Hi, We manufacture electrical products consisting of sheet metal parts and weldments, and electrical components. Because we must maintain an aesthetic aspect with our products we typically use black screws for the assemblies and grounding purposes. Recently we've switched to black zinc from black oxide to improve grounding between parts as we found black oxide to be problematic. However we've also found the black zinc screws vary from vendor to vendor, which in some cases causes grounding issues again. Is there a plating or conductivity standard we can specify for our screws?
David Black
- Bridgeport, Connecticut, US
---
April 13, 2017
A. Hi David!

You can try black nickel process, or black zinc-iron or zinc-nickel process. Both zinc-iron and zinc-nickel don't require a sealer to withstand good corrosion resistance, maybe black nickel does. I know one or two people here in Argentina do zinc+ blue chromate + black paint as "black zinc" in order to meet black color and not use black zinc passivation (it's expensive and not really "black").

If you try any of these three possibilities, maybe you can solve your problem. I would try the cheapest ;)

Regards,
Daniel Montanes
TEL - N FERRARIS - Canuelas, Buenos Aires, Argentina


This public forum has 60,000 threads. If you have a question in mind which seems off topic to this thread, you might prefer to Search the Site