World's #1 finishing resource since 1989
No login needed: Chime right in
topic 45662
Blasting vs Phosphating
A discussion started in 2002 but continuing through 2020
2002
Q. Is the 7 tank process of surface preparation for powder coating of mild steel components BETTER than Sand blasting these components? Are there any papers on the comparative study? What is best suited for speaker chassis made from Mild steel? How many hours of salt spray test is recommended to check the difference between the two surface treatments?
Tanvir E Bharucha
Expert Enamel Works - Mumbai, Maharashtra, India
---
2002
A. Yes, Tanvir. But in a way you're comparing apples and oranges: if the steel has mill scale or welded areas with detritus on them, blasting will do the necessary removal of it, whereas phosphatizing probably will not. But the bare steel of a blasted surface does not constitute a properly pretreated surface, whereas a phosphated surface reduces galvanic hot spots, limits undercutting, reduces corrosion around scratched areas, and offers a good base for powder coating adhesion.
I think the answer is that you always need phosphatizing before powder coating; but if a surface has scale removal needs, they must be met either by blasting or acid pickling before the phosphatizing.
A blasted surface may not survive 5 minutes in a salt spray test; phosphated surfaces designed for powder coating would usually not be tested until after the powder coating because salt spray testing of phosphated surfaces tells us more about the wax or oil than the phosphate, and you don't want to wax or oil the surface before powder coating. Good luck.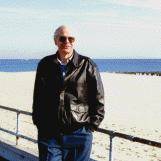 Ted Mooney, P.E.
Striving to live Aloha
finishing.com - Pine Beach, New Jersey
---
---
Powder coating steel: Pretreatment process?
2003
Q. Hi,
I want to know the pretreatment process used in steel for powder coating; the detergent and step by step process for also galvanized steel item. I will be thankful to you.
Mohammed Nizamuddin
lighting company - Riyadh, Central, Saudia Arabia
---
2003
A. Hi Mohammed,
You asked about the pretreatment process used in steel for powder coating, do you mean organic electrostatic powder?
Ok, first there are two methods for pretreatment of steel --
1- dipping (meaning there are different tanks containing chemical solutions and the steel parts are immersed in these solutions)
2- spray (meaning the steel part is hung on a conveyer and then passed through a tunnel which has nozzles to spray the chemical solutions on the surface of the part).

So which of the two methods do you have because the sequence and the chemicals are different in the two methods?
First, dipping method: 1- chemical degreasing tank or phosphodegreasing solution 2- chemical degreasing tank 3- hot water rinse tank 4- cold water rinse tank 5- phosphate tank (zinc phosphate or iron phosphate) 6- cold water rinse tank 7- passivation tank 8- cold water rinse tank 9- dryer.
Second, spray method: 1- chemical degreasing tank 2- cold water tank 3- phosphate tank (zinc phosphate or iron phosphate or phosphodegreasing solution) 4- cold water tank 5- air nozzle.
Finally, all these steps depend on your line, your steel, the application after pretreatment ...
So Mohammed if you need more information please tell us more details about your line, your steel, the application after pretreatment.
Aly Gomaa
cookers - Giza, Cairo, Egypt
---
2003
A. Hello Mohammed,
I would be glad to answer your question in such a way that you get the information you obviously need. But to do so, I --and any other expert-- would need a lot more information about your specific situation. Listing all the different possibilities wouldn't help you, because you still have to determine which system would suit your needs best. See also my answer to letter 21454. A hint: contact a professional who will help you to make the right decision in a far shorter time then you would need yourself.
Good luck,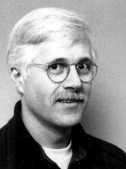 Remmelt Bosklopper
- Enschede, The Netherlands
---
2005
A. Dear MOHAMMED
Phosphating is the best pretreatment for steel. Before the powder coating we recommend that you could use iron phosphate type (phospho-degreasing) which is more common.
For short cycle, heavy iron phosphate: rinse, phosphodegreasing, rinse.
For long cycle: alkaline degreaser, rinse, phosphodegreasing, rinse, dimineralized water rinse.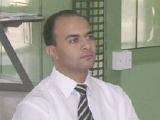 Ahmed Fouad Serag Eldin
Ein Shams - Cairo - Egypt
---
---
2007
Q. Dear Sir,
I want to know about the detail process steps of 9 Tank process of metal sheet. Please also mention the pH of the solution used for processing.
Thanks,
SUMANTA PANJA
- Mumbai, Maharashtra, India
---
A. Hi Sumanta. "7-step process" is slang and already open to interpretation, so "9-step process" is probably even more so :-)

I've personally never even heard anyone use the phrase -- but one vendor claims it's pre-degreasing, degreasing, rinsing, de-rusting, rinsing, activation, phosphating, rinsing, and passivation.

The 5Ws
Enough with the abstract questions, folks!
Please try to make your postings comply with "The 5Ws of Information Gathering and Problem Solving" :-)
Regards,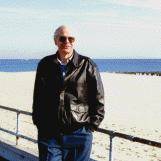 Ted Mooney, P.E.
Striving to live Aloha
finishing.com - Pine Beach, New Jersey
---
---
2007
Q. I am Dipak Thakkar working with an electricity distribution utility. All the electrical equipments are found rusted in saline atmosphere as we are close to sea in western part of India. Can anyone suggest as to which surface treatment technology is superior for electrical equipment, shot blasting or 7-tank phosphating process followed by powder coating?
Dipak Thakkar
Consumer - Ahmedabad, Gujarat, India
---
2007
A. Hi Dipak. The 7-tank process, also known as phosphatizing, will impart greater corrosion resistance. Phosphating adds tooth, it minimizes galvanic hot spots, it offers a measure of galvanic protection, it protects in the event of a scratch, and it prevents filiform & undercutting corrosion. Shot blasting is fine when parts will be electroplated, but not if they will be painted or powder coated. But you may also wish to add galvanizing and/or e-coating before the powder coating.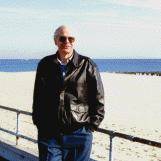 Ted Mooney, P.E.
Striving to live Aloha
finishing.com - Pine Beach, New Jersey
---
2007
A. 7 tanks process with good pretreatment facilities followed by powder coating is definitely better.
M P Jain
- PUNE, India
---
---
2007
Q. We are manufacturing MS drums i.e cold rolled steel, and for that we do degreasing, phosphating, water rinse and passivation before painting. But with this process we are facing severe metal corrosion under paint film, after only 3-4 days of painting. The paint gloss reduces drastically, and looks like 2nd grade barrel. The paint used is alkyd amino.
Could anyone give me the reasons for such type of corrosion and also how we can overcome the problem?
Amit Mitra
- Mumbai, Maharashtra, India
---
2007
A. Hello AMIT,

I propose a change in your method: (TRY IT FIRST)
Degrease (probably is not clean)
Wash Use Methanol or IPA (blow it with air jet or better dry it physically).
Then paint it.

Please let me know the good results.
Jose Castellanos
- Minneapolis, Minnesota, USA
---
A. Hi, Amit. I cannot agree with Jose that solvent wiping is better than phosphatization. It most certainly is not! I believe you should have your chemical supplier come in to get the pretreatment line up to snuff and tell you how to keep it there. Simply because you are going through through a series steps which you call degreasing, phosphating, and passivation is no guarantee that you are actually achieving success in those processes :-)
Luck & Regards,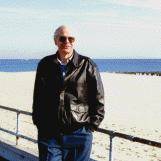 Ted Mooney, P.E.
Striving to live Aloha
finishing.com - Pine Beach, New Jersey
---
2007
A. Please note that heavily rusted MS material involves huge cost for 7-Tank process. Since, it is a pre-treatment process, and even the shot blasting is also a similar process, it is better you go for shot blasting. Shot blasting operation will cost about 25% of 7-tank process (Electrical Power, Manpower and spares cost). After shot blasting you may prefer spray painting, which will give heavy life.
SAMPATH KUMAR
- Hyderabad, Andhra Pradesh, India
---
2007
A. As Ted suggested, phosphating followed by powder coating will be the avenue for you to follow. However, I will be more specific, you must use the zinc phosphate process followed by an architectural quality polyester powder (there are two qualities of polyester, industrial and architectural). You can be a little more specific as there are another two qualities of polyester to consider TGIC-free (Primid based) and TGIC-containing. If health & safety is not a consideration then TGIC-containing will outlast the TGIC-free types. Another thought, why not evaluate galvanizing prior to applying the powder or even try an epoxy powder primer -- both of these methods should be better than just phosphating alone.

Now to the other problem re- the MS drums. We have supplied a drum mfgr. for many years. They dispensed with liquid paint many years ago and changed over to powder. They only degrease (no phosphate) followed by coating the inner and outer surfaces with various colours of powder that are specified by their clients. If you wish to continue with the liquid system, I would suggest that you change over to a zinc phosphate (you do not say what you are currently using), rinse, then apply your liquid coating.
You may wish to inform us of your progress.
Terry Hickling
Birmingham, United Kingdom
---
---
August 6, 2008
Q. Hello,
I would like to know application methods and parameters for Zinc/ Phosphate treatment in car assembly lines. Information like pH, temperature, line speed, length of time needed for car body in the tank. Any other information you may have.

What is the approximate formula of zinc phosphate system? Is the particle size of deposited material controlled by pH or surfactant or NV? How do they replenish the tank? This information will be useful to all.

Your comments would be appreciated.

Regards
Jonathon
Jonathon jade
employee - Wilmington, Delaware
---

Hi Jonathon. No reader has replied to you even after several months :-(
Readers would surely like to help you, but if you google "phosphatizing automobile body" you'll see that it yields dozens of lengthy articles, many chapters in books, etc., and I don't think a reader is going to volunteer to write yet another such article and post it here :-)

Please google the search term I suggested, or just start with the first hit I got:

https://www.jstage.jst.go.jp/article/isijinternational1966/23/11/23_11_984/_pdf

and read up on the general methods to become generally acquainted with the technology ... then please get back to us with specific questions which can be answered in a few paragraphs as appropriate to a public forum. Thanks!
Regards,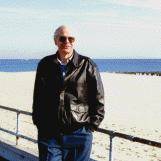 Ted Mooney, P.E.
Striving to live Aloha
finishing.com - Pine Beach, New Jersey
---
---
January 17, 2009
Q. Sir,
I would like to start powder coating job, so please tell the pre-treatment procedure and chemical name percentage of chemical to be added. We are only powder coating of HR sheet.
Thanking you,
T.Rajan
- Puducherry, INDIA
---
January 21, 2009
A. Hi, T. Either iron phosphating or the more expensive zinc phosphating can be done. Please search the site for 'zinc phosphate' or 'iron phosphate' for more info.
Regards,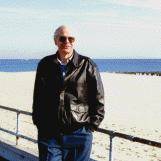 Ted Mooney, P.E.
Striving to live Aloha
finishing.com - Pine Beach, New Jersey
---
---
January 7, 2010
Q. Hi,

I would like to know the proper pretreatment process for SECC material (steel electrolyte cold rolled coil).
Ashish vyapari.
powder coating shop employee. - Pune,Maharashtra, India
---
January 2010
A. Hi, Ashish. Although the meaning of "SECC" seems to be debated, I believe the "E" stands for "electrogalvanized". I don't think the pretreatment of SECC would be different from galvanized steel, i.e., a zinc phosphate pretreatment. Good luck.
Regards,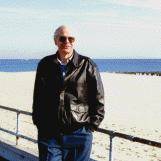 Ted Mooney, P.E.
Striving to live Aloha
finishing.com - Pine Beach, New Jersey
---
---
To minimize search efforts and to offer multiple viewpoints, we combined previously separate threads onto this page. Please forgive any resultant repetition, failures of chronological order, or what may look like readers disrespecting previous responses -- those other responses may not have been on the page at the time :-)
---
---
Surface Prep for Powder Coating
October 22, 2010
Q. Is sandblasting an appropriate method of surface prep for powder coating? We use Polyester TGIC-Free powder. Cold rolled steel for outdoor products.
Rollin Heide
coating shop employee - Arborg, MB, Canada
---
October 22, 2010
A. Hi, Rollin. It's better than nothing and it's probably better than solvent wiping, and it's done on major structures like bridges as periodic maintenance, but no, it is not the appropriate method. The right method is phosphatizing: iron phosphatizing if you must, zinc phosphatizing if affordable. Please search for "phosphating" or "phosphatizing" on this site to learn more. Phosphatizing minimizes galvanic hot spots, provides tooth for good paint adhesion, insulates to minimize galvanic currents, and deters undercutting corrosion in the event of a scratch.

Regards,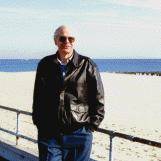 Ted Mooney, P.E.
Striving to live Aloha
finishing.com - Pine Beach, New Jersey
---
October 25, 2010
A. I agree with Ted that a phophate coat is a must. However, iron phosphate for items destined for exterior locations performs no better than a substrate without it. Iron phos is for interior work, it cleans the substrate besides improving adhesion. If you are looking for 800-1000 hours ASTM B117 corrosion resistance then you must use a zinc phosphate or if 2000 hours + is your goal, then an additional coat of epoxy powder primer would not go amiss. All weathering comparisons are taken to be carried out on X scribed (to the metal substrate) mild steel panels.
Terry Hickling
Birmingham, United Kingdom
---
October 26, 2010
A. Hi Rollin,
There are many criteria to consider when specifying a powdercoating process.
Amongst these are Environment, Service conditions, Expected system life & affordability.
Sometimes these criteria can conflict especially when we consider affordability.
Affordability could apply to either what the customer is prepared to pay or what the applicator is prepared to invest.
"Sandblasting" is a very vague term.
Abrasive blasted surfaces can run through from light "whip blasting" through to white metal blast.
Is there any grease, oil removal process undertaken before blasting?
What blasting medium is used?
What is surface Ra?
The most common Chemical pretreatment processes for mild steel are Iron phosphate & Zinc Phosphate.
Zinc does produce superior results but it requires more capital equipment and a great deal more control.
Iron phosphate does enhance performance as Ted suggests.
It basically provides a key, a nonconductive amorphous crystalline layer to reduce corrosion creep and a transitional zone between metal substrate and plastic finish film which reduces interzone thermal expansion/ contraction shock.
Zinc phosphate does all of these things, though with defined crystalline structure, only better.
An even greater performance benefit can be gained from a grain refined Zinc Phosphate film.

I also concur with Terry that an epoxy prime coat and preferably a zinc rich epoxy prime coat will further enhance performance.

As for the final Polyester coat I would suggest that you investigate a TGIC resin polyester vs TGIC-free assuming that you are using approved OH&S equipment.
The results may astound you in terms of corrosion performance on any substrate.

So, as you can see, in the real world it is all a balancing act.

Hope this helps.
Bill
William Doherty
Trainer - Salamander Bay, Australia
---
(you are on the 1st page of the thread) Next page >
---