60,000 Q&A topics -- Education, Aloha, & Fun
topic 45662p2
"Blasting vs Phosphating -- Which is better?", p.2 of 3
---
---
A discussion started in 2002 but continuing through 2020
August 26, 2011
Q. What is seven tank powder coating process and what is its importance?
Nehit Vasavada
buyer - Gandhinagar, India
---
February 28, 2012
TUTORIAL:

Phosphatizing is usually done in 3, 5, or 7 steps.

The 3-step process, which applies to iron phosphating rather than zinc phosphating, is usually a combination cleaning & iron phosphating step, followed by a rinse, followed by a final 'passivating' dip.
The 5-step process for zinc phosphatizing would usually be cleaning, rinsing, zinc phosphating, rinsing, passivating. The 7-step process is discussed throughout this thread.
A. Hi, Nehit. "Seven tank powder coating process" is slang, not a specification, so it may not mean the same thing to everyone. But to me the "seven step process" doesn't refer to powder coating; rather, it's a zinc phosphatization pretreatment process consisting of 7 steps. Although there may be some debate and variation over the exact steps and their numbering, generally they might be cleaning, acid dipping, phosphatizing, a "passivating" post dip, and rinse stages in between each.
Usually the more steps the better because each step can be optimized, in the same way that a 7-course dinner beats trying to shorten the process by dumping the appetizers into the soup and slapping the ice cream onto the entree.
Regards,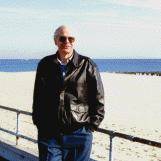 Ted Mooney, P.E.
finishing.com - Pine Beach, New Jersey
Striving to live Aloha
---
---
February 28, 2012
Q. Is phosphating required even after doing shot blasting before CED or powder coating ?

SHOT BLASTING ALONE IS SUFFICIENT?
ABHIJIT BAPAT
- India
---
March 1, 2012
A. Hi, Abhijit.
It is required if the specifier specified it, it is not "required" if not specified. However, as previously explained, if you are going to do CED or powder coating, a shot blasted surface is not the equal of a phosphatized surface because the phosphate minimizes galvanic hot spots, fights undercutting, offers some corrosion protection despite scratches and provides a surface which the CED or powder coating cn adhere to better.
Regards,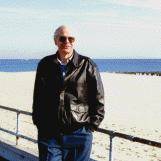 Ted Mooney, P.E.
finishing.com - Pine Beach, New Jersey
Striving to live Aloha
---
---
April 17, 2012
Q. Good day.

There is an ongoing debate where I work in regards to the proper process of shot peening and phosphating. Some believe you should phosphate first and then shot peen, but most of us argue that the phosphate has the potential to contaminate our shot peening media. What's the deal?!

Kind Regards
Adam Becklund
- Edmonton, Alberta, Canada
---
April 19, 2012

A. There is no basis for debate. Shot peening will destroy the phosphate coating. Shot peen, then phosphate.




Jeffrey Holmes, CEF




Spartanburg, South Carolina





---

April 20, 2012

A. Hi Adam,

Shot peening should come before surface treatments. Firstly if you shot peen a phosphated surface you will end up removing the phosphate, secondly you will lessen the effects of the shot peening if it is not done directly onto the base material.

Brian Terry




Aerospace - Yeovil, Somerset, UK




---
---
July 18, 2013
Q. We are running a powder coating plant for automobile components, we have cold 7-tank pretreatment line. Because of different problems such as Pollution, Process time, etc., we are planning to purchase Shot Blast machine. Now we want to understand the running cost difference between pretreatment line and Shot Blasting.
Arpit Tare
- India
---
July 2013
A. Hi Arpit. Although it is claimed above that shot blasting is less expensive, I don't think there is any way to compare the cost of shot blasting vs. phosphatizing without a careful study of volume, shape, potential for automation, amount of rust, etc. It is very easy to picture parts that can be phosphatized more economically than shot blasted and vice versa. But if you can explain those factors for your case, perhaps someone can help.
opinion! As for pollution, remember that the purpose of the phosphating is to prevent the pollution of early corrosion of steel components! To try to judge "pollution" by milligrams of phosphate released to the environment, while ignoring the tons of wasteful, unsustainable corrosion the phosphate saves ... and the environmental cost of re-mining & re-shipping; re-smelting & re-shipping; re-fabricating, re-painting, re-packaging, re-shipping, re-merchandizing, and re-land filling corroded components when we skimp on phosphating would be ridiculous.
We've known for 75 years how to give outdoor steel components a life of 15-20 years & beyond very easily; but in recent years Chinese crap is filling the world's landfills as we commit the environmental crime of replacing corroded steel garbage every 3 years or so when it should last 20. The polluters are those who don't practice effective pretreatment regimens, and phosphatizing is far superior to shot blasting. If these parts are for interior use on autos they might, maybe, possibly be okay with just shot blasting, but if they are for exterior or under-hood use it sounds very doubtful. Phosphatize them! It's one of the world's most important pollution fighters. Best of luck.
Regards,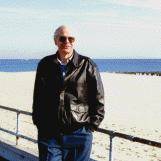 Ted Mooney, P.E.
finishing.com - Pine Beach, New Jersey
Striving to live Aloha
---
---
October 28, 2013
Q. Hey, I am a manufacturer of metal 4x4 bumpers. When I get my powder coating done after all the types of proper 7-tank process is being done, after a few days it starts to catch rust which shouldn't happen once powder coating is done. So I want to know how does shot blasting or shot peening overcome phosphating?
Darshil Mehta
auto tech - Mumbai, India
---
October 30, 2013
A. Hello Darshil. I don't think powder coated steel is really an acceptable finish for a bumper whether the bumper is phosphatized or shot blasted. Metal bumpers should be galvannealed steel, and then phosphatized and powder coated. But if the phosphatization and powder coating were done right, they certainly wouldn't rust in a few days.
Shot peening is not so much a preparation step for finishing as a process to reduce fatigue failure in components. What happens is that a stressed component that has not been shot peened can fail by getting a tiny crack in it that propagates and enlarges every time the load cycles. But if you shot peen it, you can put the surface into compression so that when a load is applied the surface stays in compression or only very moderate tension, so cracks do not form and propagate. A good example of shot peened components is the landing gear on aircraft.
Regards,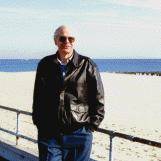 Ted Mooney, P.E.
finishing.com - Pine Beach, New Jersey
Striving to live Aloha
---
---
January 14, 2016
Q. What is the rust resistance after shotblasting before any pre-treatment process.
Mohakrishna Gaddipati
- Jamshedpur, Jharkhand, India
---
January 2016
A. Hi Mohakrishna. Zero! Flash rusting can occur in minutes.
Get it to phosphatization immediately.
Regards,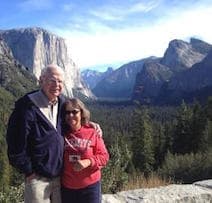 Ted Mooney, P.E. RET
finishing.com - Pine Beach, New Jersey
Aloha -- an idea worth spreading
---
---
March 19, 2016
-- this entry appended to this thread by editor in lieu of spawning a duplicative thread
Q. Hi,
We are installing Mild Steel Handrail for outdoor staircase in our project. It has a powder coating finish but its finish is getting chipped off. As per my understanding, powder coating needs to fuse with metal to form a more durable finish than normal paint. My question is, how can we ensure good binding of powder coating to mild steel. What pretreatment must be carried out before powder coating.
Waqas Malik
Dar Engineering - Riyadh KSA
---
March 2016
A. Hi Waqas. The ultimate pretreatment is galvanizing, followed by zinc phosphatizing, followed by electrocoat priming, all before powder coating. But that is probably overkill. You can probably leave out the galvanizing for this application, and if you can get full powder coating coverage with no porosity or pinholes, you can probably leave out the electrocoating (depending on what level of quality you are seeking). But the zinc phosphatizing is important for a lot of reasons, including adhesion of the powder coating. Good luck.
Regards,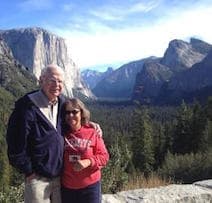 Ted Mooney, P.E. RET
finishing.com - Pine Beach, New Jersey
Aloha -- an idea worth spreading
---
March 20, 2016
A. Well,
Powdercoat is a decorative finish and when well applied and when correctly chosen from the myriad formulations available, it is very chip resistant and abrasion resistant.
The secret of course is as Ted describes adequate pre-treatment.
A mild steel handrail sprayed with powder and inadequately cured might last a few months in a benign environment.
The same rail, assuming it is treated as Ted recommends would last 20 yrs plus assuming a quality powder is applied over the treated surface even in a severe coastal environment.
I have hand rails 20 metres from the Pacific Ocean which are totally unmarked after 20 yrs although the Galv bolts securing them are totally rusted out.
Specification is the key.

I guess the first questions to ask are:
Are you using Hr or Cr steel for the rail?
Are you using pre-galvanised steel?
Are you using Si Bronze for welding wire?
Are using TGIC or other resin powders?
What is the environment?
What is the expected blemish free life?
Given answers to these questions some reasonable recommendations might be made.
Please help us to help you.
Regards,
Bill
William Doherty
Trainer - Salamander Bay, Australia
---
March 22, 2016
Q. Thanks a lot Ted and William for your replies.

I am an architect by profession and don't know a lot about the processing and chemistry part of powder coating. With help of you guys, I can instruct my handrail vendor to adopt the expert's recommendations.
After I received Ted's reply, I spoke with vendor about the zinc phosphating part to which he said it's an extra expense. (By the way this vendor has his own technical knowledge and local experience). He said that metal pipes need to be acid cleaned to remove rust and grease, rinsed, and sandblasted which will make the surface slightly rough and when powder coat is applied to it, it will penetrate into interstices when baked and won't chip off easily. Well, I still agree with Ted for his advice. For the above mentioned questions, which are quite vital, kindly find reply below in brackets:

Are you using Hr or Cr steel for the rail? (Not sure. The chipped powder coat reveals a blackish brown steel tube which is smooth to touch.
Are you using pre-galvanized steel? (Steel pipes are not galvanized)
Are you using Si Bronze for welding wire? Are using TGIC or other resin powders? (Sorry no idea).
What is the environment? (Weather in Riyadh is extremely dry. It rains occasionally. And when it rains, it rains a lot. I guess you can compare it with weather in Central Australia)
What is the expected blemish free life? (Are you asking the blemish free life for powder coat or steel pipe?)
(For the un-answered questions, I will ask these to the vendors to make ourselves more aware).

Thanks and best regards,
Waqas Malik
[returning]
- Riyadh, KSA
---
March 2016
A. Hi Wagas. Phosphatizing is a superior treatment to sandblasting, and will cost less in the end, even if not immediately, because it's a more sustainable solution to pretreat steel right than to suffer replacement or expensive ongoing maintenance.
Still, in a world where we are constrained by limited budgets and must accomplish as much as we can with the funds available, I think sandblasting can suffice towards getting the building up and into use. With the steel underneath black though, in my opinion it's probable that that area was not properly blasted or the handrail missed entirely.
Regards,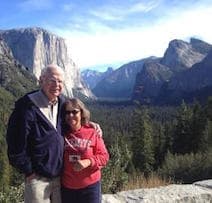 Ted Mooney, P.E. RET
finishing.com - Pine Beach, New Jersey
Aloha -- an idea worth spreading
---
March 23, 2016
A. Well a picture was certainly worth a thousand words in this instance.
It is pretty obvious from that picture that you have a handrail fabricated from Hot Rolled steel.
The ultimate treatment of this is exactly as Ted originally specified commencing with Hot Dip Gal.
If there are budgetary constraints then my suggestion is to abrasive blast then very rapidly (within 24 hrs) Zn Phosphate without being touched by ungloved hands, then very rapidly coat with a barrier style architectural grade powdercoat which will almost certainly be a TGIC resin based consumable if employing thermo-set powder.
Thermo-plastics may give you a greater barrier effect although you would be severely restrained by colour choice.
The cure schedule (or time at metal cure temperature) is the next variable to eliminate.
Ted's ultimate solution should give you 20+yrs in your environment.
The alternative I have suggested may give you 10+yrs.
Basically, like everything else, you get what you pay for.
Unfortunately, in this Industry, you too often pay for what you get.
A really tight specification is paramount.
Hope this helps,
Regards,
Bill
William Doherty
Trainer - Salamander Bay
---
April 11, 2016
A. While Powder Coating does produce a normally, very durable finish, so do many wet paints. The primary difference being that the powder finish achieves full performance at the end of the oven process while wet paints may require several weeks to complete their cure cycle. I have found that wet paint systems that include a primer may in many cases out-perform a powder coated finish in that the powder is much less forgiving when it comes to the prep process.
Just do a side by side comparison of the performance data provided by the manufacturer.
Ed Peters
Metlfab Inc. - Frederick, Maryland USA
---
---
A discussion started in 2002 but continuing through 2020