Where the world gathers for
plating, anodizing, & finishing Q&As since 1989
-----
Powder Coated Cabinets Quality Issues
2003
Dear Sir,
I am Mr.Mohan.G. working as a Asst. Manager - Vendor Quality , In charge of fabrication & Powder coating source development) We are one of the major suppliers of outdoor & indoor enclosures for basic telecom operators in India. Right now we are outsourcing both fabrication & powder coating facility for all type of enclosures (sheet metal is CRCA)
At present we are doing seven tank pre-cleaning ( cold bath phosphating & sheet metal is CRCA )& pure polyester powder coating for outdoor cabinets. Recently we have received few customer complaints stating that, the cabinets installed at coastal area are started rusting. (Installed at around sea boundaries & complaint received within six month of installation )
Now we need to give immediate reply regarding corrective & preventive actions to our customer.Hence I need following advise from your end.
a)Will this powder coating (pure polyester) withstand outdoor applications?
b)What could be the life of cabinets under coastal area applications using above pre-cleaning process ( Cold bath phosphating )?
c) Now our customers are demanding fifteen years life warranty for above enclosures. Please suggest us which powder coating will give fifteen (15 years) life under coastal area applications?
d) Please suggest us any in-house testing method to find out approximate warranty period ( aging test ) for powder coated products?
e)If possible, please suggest us few reading books related to above subjects.
Please help us to resolve the issues.
With Regards,
Mohan.G.
- Bangalore , Karnataka, India
---
2003
Mohan,
Although I could give you some general information and answers to your question I will not do this because it will be a waste of your and my time. It seems to me that you have a serious problem, and that you try to solve it without being an expert on this field. And forgive me saying, you won't become one either just by collecting randomly loose bits and pieces of information and reading some books! Please be aware that (generally) the kind of problems you mention are far more complex than one would imagine:
- Substrate: not only the material itself is important, but how is it handled in your production, how are the cabinets constructed ("corrosion friendly" or not?)
- Pretreatment: Results achieved with a pretreatment systems (in your case "cold phosphating", what is "cold" in your climate?) vary with factors up to than, although every-one believes he uses the same system. Therefore to know whether your pretreatment is a possible cause one has to know the real, actual performance in YOUR situation,
- Powder: the same here,
- Environment: Marine or just coastal area? Humidity?, chlorides, industry around (SO2)?, Sun (UV)? etc?
- Lifespan. 15 years warranty or lifetime or service life? No corrosion allowed or just a bit? How much?
I advice you, and by the way all the others who ask similar questions at this and other sites, to stop tapping around in the dark hoping you'll find a solution in a reasonable time. The costs of allowing (quality)problems with your products to be present in the market longer than absolutely necessary are always higher than the money spent on an expert, someone who knows where he is talking about, who will ask you the right questions, who knows to interpret the given answers and has experience with similar cases, thus being able to come up with the causes and remedies quickly. Don't know where to find one? Go to the consultants section of this site, where they are listed.
Good luck,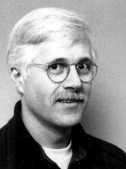 Remmelt Bosklopper
- Enschede, The Netherlands
---
2003
I would recommend a tri cationic hot pre treatment followed by 20 micron epoxy electrocoat followed by 50 microns of polyester/pu powder coating.
Pre treatment is necessary to clean and prepare the substrate to receive the protective layers. It must remove all instances of existing corrosion.
Epoxy electrocoat has far superior performance that powder coating in corrosion protection. a DFT of 20 microns will clear 1000 hours of salt spray underASTM B117 [affil link] . However, it does not give protection against UV.
The polyester/PU powder coating will give UV protection as well as the aesthetics.
However, all performance parameters need to be decided before you can accept a particular coating process sequence.
Gurvin Singh
Mohali, Punjab, India
---
2003
Dear Mr Mohan,
For Bombay's climate, I would suggest that you need 400 mgms / sq mtr of HOT phosphating prior to 60 microns of Powder coating. This will give you 5 years.
Or else start with zinc iron plating, and follow it up with CED coating as Mr Gurvin Says, this will give you 20 years.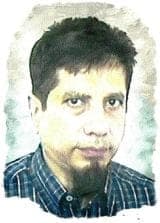 Khozem Vahaanwala
Saify Ind

Bengaluru, Karnataka, India

---
January 22, 2008
Mr. Mohan,

You should use two coat system, primer base powder coat and PP powder top coat.
Mr. Narayanan
- Karnataka, India
---
February 13, 2008
Dear Mohan,

1. Your current system not suitable for painting of Outdoor applications.

2. We can not say life of the cabinets in terms of years. But cold phosphate and single coat PP powder may give 500 hours salt spray which may not be sufficient for your products.

3. If you want to withstand your product for 15 years under coastal area please consider the following process.

Hot water rinsing > KOD (Hot) > Deg(Hot) > Rinse 1 > Rinse 2 > Activation > Zinc Phosphate(Hot) > Rinse 3 > Rinse 4 > D.I water rinse > CED Black or Grey (20 - 25 Microns) > UF1 > UF2 > Final DI rinse > Setting > Curing(160 °C / 10 mins EMT) > Cooling > Pure Polyester powder painting(50 -70 microns) > Curing(200 °C / 10 mins EMT) > Cooling

4. Plan for Salt spray chamber and Cyclic corrosion cabinets at your facility for periodical Evaluation. Follow ASTM ASTM B117 [affil link] or any customer specific standards.

5. Please consult reliable Paint and Chemical supplier for establishing the process. Not necessary to read any books. Please consider upgrading your existing systems.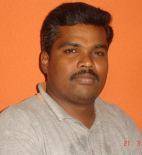 P.M.Saravanan
paint shop manager
Chennai, Tamilnadu, India