Where the world gathers for
plating, anodizing, & finishing Q&As since 1989
-----
Durable black coatings for stainless steel
adv.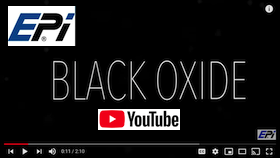 Q. Blackening stainless steel without using Potassium dichromate?
I need to blacken some stainless steel washers (MILspec NAS620C10) ...

Topic 0019 discusses Potassium dichromate, but my understanding is that Potassium and Sodium dichromate is fairly hazardous stuff. I'd prefer something less toxic and also without requiring heating.

I guess one is not supposed to specify specific commercial vendors here so I won't, but I see a commercially available light blue solution (seems to be acid based) which claims to blacken stainless. You presoak in 50% hydrochloric acid/50% water solution then dip in the light blue solution (up to 1:3 dilute). No heating.

Does anyone know what these solutions are? Is it possible to make your own?
A Jones
- Salem, Oregon
March 14, 2023
A. Hi A. It is true that we avoid discussing proprietary products here whenever practical, thanks ( huh? why?)
Safety Data Sheets for the majority of chemical products are usually easy to find on the internet: just search "Safety data sheet [plus product name]" or "MSDS [plus product name]" and you'll usually be able to figure out the general technology behind the product. My guess is that the light blue color is due to some copper sulfate content.

"Cold blues" are usually selenium based, not usually considered very durable, and smuttier than hot black oxide is. That's not to say they are never appropriate, just that there are many applications for which they're not. Further, soaking stainless steel in HCl is usually not considered a good idea because stainless steel is highly subject to chloride corrosion.

Please introduce yourself, and the application lest we follow the will o' the wisp into a swamp of ever less appropriate ideas. A washer manufacturer, for example, would usually send such washers out to a plating jobshop for hot black oxide whereas a hobbyist with a small handful might not. Cold black oxide might be fine for machine parts, but probably not for decorative parts on a motorcycle (in fact black oxide in general probably isn't). Black oxide will usually require wax or oil for corrosion resistance, etc. Thanks.
Luck & Regards,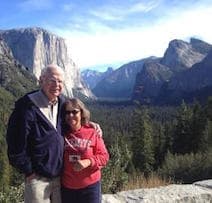 Ted Mooney, P.E. RET
Striving to live Aloha
finishing.com - Pine Beach, New Jersey



Brownells Oxpho-Blue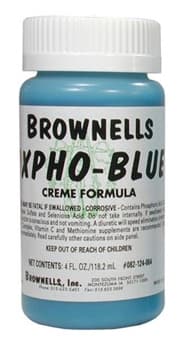 Affiliate Link
(your purchases make finishing.com possible)
Q. Hobbyist. Just looking to blacken a few washers. Usage is indoor machinery. Desire for blackening is entirely cosmetic not functional.

If I could have found the washers (odd size) in black I'd have bought them but I could not, so now need to blacken them.

Thanks for the MSDS suggestion. Would prefer to not have to spend $40 + shipping on a pint, especially since it's 75-85% water. In addition 15-20% hydrochloric acid (also needed 50/50 with water for the prep; unclear if muriatic can be sub'ed), 1-3% selenious acid and 3% copper sulfate pentahydrate.
A Jones
[returning]
- Salem, Oregon
A. Hi again. Copper-Selenium based blackening ought to be okay for that use, although I am not personally familiar with their use on and adhesion onto stainless steel as opposed to carbon steel. Other brands of similar products in smaller containers are available in the $10 range, and are perhaps available at a gun shop with no shipping cost.

Nobody will risk criminal prosecution for theft of trade secrets by telling you the exact proprietary formula a particular vendor is offering as a result of their R&D, and we can't help crowd-source such an enterprise anyway ... but I doubt that you can assemble the needed ingredients for less than the cost of the mix -- although you're certainly welcome to try.

Muriatic acid is essentially hydrochloric acid at a lower concentration and with looser standards regarding contaminants. It probably can be substituted. I haven't seen the directions you refer to but I doubt they intend immersion in HCl of actual 50% chemical concentration anyway -- that's awfully strong.
Good Luck!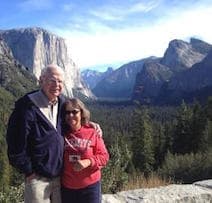 Ted Mooney, P.E. RET
Striving to live Aloha
finishing.com - Pine Beach, New Jersey



"Metal Colouring"
David Fishlock

from Abe Books
or

Affil. Link
Your purchases make finishing.com possible
A. Cold black oxide:

Selenous acid 6 gms
Copper sulphate 10 gms
Nitric acid 4-6 ml
water 1 lit

(according to Fishlock,D. Metal Colouring,Teddington 1962,p. 242) →
Goran Budija
- Cerovski vrh Croatia
March 16, 2023
Q. "Copper-Selenium based blackening ought to be okay for that use, although I am not personally familiar with their use on and adhesion onto stainless steel as opposed to carbon steel."

This is the rub. My understanding was that copper-selenium cold blackening didn't work on stainless. Example:
www.mmsonline.com/articles/do-it-yourself-cold-blackening
says:
"Cold black oxide works on all ferrous materials except stainless steel. However, the best results come from low carbon steels"

Fishlock,D. Metal Colouring sounds like an interesting book. Expensive. I couldn't find a scan of it looking online.
A Jones
[returning]
- Salem, Oregon
March 16, 2023
A. Hi again.
Whether copper-selenium room temperature blackening "can be done" on stainless steel probably depends on:
• the type of stainless steel,
• your standards (hobby platers may not demand the level of quality a manufacturer who is warrantying a product must), and
• whether you are willing to expose stainless steel to high concentration HCl. That would be a hard no for some, and a let's try it for others :-)

Fishlock's "Metal Coloring" does not appear to be on line; but if you really want to see it, and can't afford to buy it, it is available in at least 92 libraries around the world.
Readers wishing to find a copy near them can try worldcat.org, which pretty easily locates even the most esoteric books (although some books are obviously so rare that traveling to a library that has them can be prohibitive).
Luck & Regards,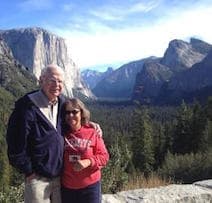 Ted Mooney, P.E. RET
Striving to live Aloha
finishing.com - Pine Beach, New Jersey



---
---
---
Closely related historical posts, oldest first ...
Q. Need information on the blacking and passivation of stainless steel parts. Thanks
Bob Zulewski
finishing shop - Old Hickory, Tennessee
1999
A. A black oxide coating is a very good way to blacken ss parts and they can be done pretty inexpensively by many plating & finishing jobshops. A quality after-finish coating is paramount to achieving a lasting, quality finish.
Dan Brewer
chemical process supplier - Gurnee, Illinois
---
---
Q. Can we black oxide stainless steel to change the color to Black?
Bik Sohi
- Lincolnshire, Illinois, USA
2003
A. Yes, stainless steel can be black oxided. Whether it is the best way to blacken stainless steel though depends on your actual situation; so if you want some other options reply with more details please.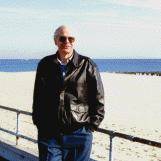 Ted Mooney
, P.E.
Striving to live Aloha
finishing.com - Pine Beach, New Jersey
---
---
Need molten sodium dichromate blackening
RFQ: We need sets of stainless steel [4 plates, under 1 ft sq] and copper [1 plate under 1 ft sq] to be blackened. I'm looking for sodium dichromate bath because I understand it is very durable. We want the stainless and copper pieces to look the same when finished. Once the 1st set has been approved, it will go into small production runs of 5 sets in a batch. One side of each plate needs to be masked so as not to be blackened. Ft Collins and Denver areas are fine.
Thank you.
Laura D
[last name deleted for privacy by Editor]
manufacturing - Loveland, Colorado, United States
2004
Sorry, this RFQ for private contact is now outdated, but public technical replies are still welcome. No public brand/source suggestions please ( huh? why?)
---
---
Need simple process to blacken stainless, able to stand up to outdoors
Q. I am a sculptor working on a piece which needs some of the work to be black and weatherproof. In the harsh atmosphere up in the shetland isles high salt and extreme cold reduce most coatings to worthless in a few years and I was wondering if there was any product or process which might be more durable. Many thanks
Alan Hart
- Shetland, UK
2005
A. Hi.
Saw your request re blacken stainless.
I work with stainless on a daily basis and tried a few methods to clean up TIG welds, one being an acid based cleaner without DC current.
There was a hydrochloric acid I tried on a stainless weld that was used to clean aluminum welds; I left it soak/submerged in it for about 1 week it went all black.
As far as staying that way for a period of time I don't know as I threw it out.
Another way way would be to put the object in front of flame or a furnace; we recently had some fire-affected items returned to us that were all black. We tried electropolishing them at professional finishing bath and the worst ones didn't come clean, they stayed black. But the problem you will then have is the heat will alter the chemical/metal composition of the stainless steel, probably depleting the chromium in it and it will most likely rust and fail.
You will need to try a few tests and let the material weather.
Hope this helps, good luck.
Brendan Mackenzie
- Vic, Australia
August 16, 2009



---
---
Q. Hi I have been looking for a durable black coating for stainless steel frets like on a guitar. It would need to be durable, as it is in constant contact with steel strings. No one has ever made black frets, so I thought it would be very cool if someone did make them. If there wasn't a coating that would work, then maybe there would be a coating that would work on a different kind of metal. I'm not sure, but titanium sounds like it wouldn't wear down after a lot of use. Can you anodize titanium? I am in 11th grade.
Ryan K.
hobbyist, student (11th grade) - Holladay, Utah
2007
A. Whatever you do will be temporary, Ryan, since the frets themselves will wear down, and any coating on them will certainly wear down sooner.

Fairly robust blackening of stainless is possible in a molten salt containing sodium dichromate. Decades ago I visited a shop which offered many different varieties of molten salt processing, but it may be hard to find someone offering that process today. Black chromium plating on steel should be reasonably durable.

You can anodize titanium easily with very mild electrolytes but the colors are diffraction coatings (partial wavelength thickness), so I wouldn't expect them to last long, but I see no reason you couldn't repeat the process regularly with a brush plating procedure that would not necessitate any disassembly.




Ted Mooney

, P.E.




Striving to live Aloha




finishing.com - Pine Beach, New Jersey






A. Try black chromium--but you must find nearest plating shop--that is a job for professional plater. Hope it helps and good luck!

Goran Budija




- Cerovski vrh Croatia





A. http://www.basscentre.com/cat/product_info.php?products_id=1338

This site (in London) offers black frets as well as gold and bronze. They may be able to help you with frets that are already designed for guitars. Whether they are plated or not will require correspondence with them.
Tom Castleman
- Lake Elsinore, California
Ed. note: Although that company and website still exist; that link to "black frets" is broken, and we no longer see any obvious reference to the subject, nor a way to search, on their site.
A. Black metal was created in an optics lab last year at the University of Rochester by Dr. Chunli Guo.

I was fortunate enough to read of the discovery and contact Dr. Guo regarding the process. Guilford Guitars (google them) is currently building me a guitar which will have the world's first Black Metal frets (the guitar is dubbed, "The Black Rocket").

You may wish to also contact Alan Wald at Buzz Feiten Design, I believe that they will be featuring the guitar on their website when finished. It may also make an appearance at NAMM in 2008. There is a possibility that they may offer Black frets in the future - depending on the market for them and the costs involved in bringing the idea to market.

Please feel free to contact the University of Rochester Office of Technology for more information on the Black Metal Process. They were extremely nice people and are looking for products that can utilize the "Blackening" process.

Aside from the black guitar frets (which I am pretty sure was NOT their primary market) Dr. Guo's process should have many, many uses in the future and I imagine in 5 to 10 years it will be a fairly common process to many metal finishers. So be the first on your block to own a Femtolaser and start blasting away :)

Best always,
Larry Martin
- Gainesville, Florida

Thanks, Larry!

Although this particular poster and the responders are talking guitar frets, the site is about metal finishing -- and that is indeed a very exciting development in metal finishing!

An alternative approach to true black is amorphous electroless nickel plating which can produce a sponge-like surface whose crevices capture essentially all light. But the laser process sounds like an alternate approach for super high surface area with the advantage that it can be done on any base metal, not just nickel plating. There may be situations where, for example, the corrosion resistance of gold or platinum is required, and electroless nickel won't suit.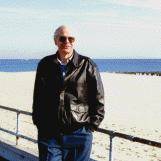 Ted Mooney
, P.E.
Striving to live Aloha
finishing.com - Pine Beach, New Jersey
---
---
Q. Is there a fairly easy way to blacken guitar frets, including stainless steel? Not on the guitar, but prior to installation. Do blackening agents penetrate the surface or are they a coating?
Thanks in advance.
Bill Miltenberger
Hobbyist - Temecula, California
January 18, 2008
A. Hi, Bill. Black chrome plating, black nickel plating, and black electroless nickel plating are only coatings, but they are metal and I'd expect them to be reasonably durable. Black ruthenium and black rhodium are precious metals, so more expensive.

Regards,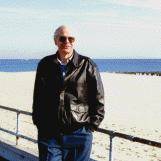 Ted Mooney
, P.E.
Striving to live Aloha
finishing.com - Pine Beach, New Jersey
---
---
Q. I KNOW SODIUM DICHROMATE IS USED FOR BLACKING STAINLESS STEEL. I WOULD LIKE TO KNOW OF AN ALTERNATIVE. THANKS STUART
stuart banks
- ENGLAND
1999
---
---
Q. Hey I have been pondering this idea for months as well, how to do black guitar frets for an electric guitar. I am a novice builder and have an idea for coating frets with Ryno-lite not sure if that's spelled right. It's the stuff that's rough and black and you coat pickup truck boxes with it, you may be able to get it in different colors as well, or dye it that way, not sure. but the stuff is very durable, meant to not come off from metal! So I would like someone who comes across this by researching to try it and tell me if it worked for you because I'm gonna try it pretty soon. My guess is you will eventually have to touch it up but far less often than you would any paint and it should be easier to touch up with it. This is my idea tell me what you think I would like to know a better way!
Peter Quistgard
- Grand Rapids, Michigan
May 8, 2010
A. Hi, Peter. I personally don't think truck bed lining has much possibility of success as a coating for guitar frets. It's not metal, so the metal strings will be much harder than the fret coating is, and will wear through it quickly. Plus, it's a bit thick and gloppy; on a good guitar the strings are very close to the frets, and may rub against such a coating and be dampened.

Regards,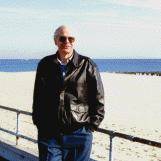 Ted Mooney
, P.E.
Striving to live Aloha
finishing.com - Pine Beach, New Jersey
---
---
How can artist blacken stainless steel?
Q. Does anyone know how to blacken 409 stainless steel to a nice matte black or dark grey color?
Deb Clark
metallurgist, artist - Ann Arbor, Michigan, USA
October 5, 2011
A. Try attachments.wetpaintserv.us/ZLSnLKosv0l3CnE9hGDi7w488720
-- there you can find small download free handbook on metals colouring and plating, including Stainless steel chapter. Hope it helps and good luck!
Goran Budija
- Cerovski vrh Croatia
----
Ed. note Jan 2017: Although wetpaintserv.us was a legitimate site when Goran posted it, it now appears to be a malware site. Don't go there!
Goran has been kind enough to upload his booklet to our library here at https://www.finishing.com/library/budija/budija.pdf instead :-)
---
---
Ways to blacken stainless steel without selenium
Q. I am working on a series of environmentally friendly ways to patina various metals.

My question is this: Is there any way to blacken stainless steel that doesn't involve selenium. I have heard that phosphoric acid can have this effect, but have not had any luck so far.

I am looking for a method that could be applied to large pieces of furniture, so immersion wouldn't be my first choice.

Regards
Justin Justin Kumpf
- Philadelphia, Pennsylvania, USA
April 24, 2012
A. Old and good oil blackening is simplest way to blacken SS. Oil it very, very lightly and then heat it to max 400 °C (slowly, you can use hot air gun). Any edible oil can be used but linseed is the best. Hope it helps and good luck!
Goran Budija
- Zagreb, Croatia
---
---
Q. We are doing black coating as well, but it's not enjoying success. I need the best idea how we can do it easy -- we do not use any machine or any plant for it, we just use some chemicals and we boil it on fire.
If anyone has a good idea, please help me; just send me how to do it and chemical names. Thanks.
Tanveer shoukat
- Pakistan,Punjab sialkot
November 28, 2015
A. Hi cousin Tanveer. Topic 19 "How to Blacken Stainless Steel" offers a chemical approach to blackening stainless steel which you might try. Also see letter 1754 "Blackening stainless steel". But the less machinery and consistency you can apply, probably the less reliably satisfactory the finish. Good luck.
Regards,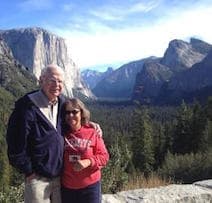 Ted Mooney
, P.E. RET
Striving to live Aloha
finishing.com - Pine Beach, New Jersey
---
---
Q. We are producing a new grilling and oven basket from stainless steel welded wire that will be used in both the oven and on the grill. The prototypes have been made from electropolished stainless steel but it is difficult to clean. We are looking for a finishing process that will turn the stainless steel black so it doesn't look bad if not perfectly cleaned. This process will need to be FDA approved and stand up to direct flames from a grill.
Elizabeth Wilmot
- ALEXANDRIA Virginia
December 19, 2020
A. Hi Elizabeth. There may be other finishes that meet those needs, but porcelain enameling is the only one that I can think of :-)
Luck & Regards,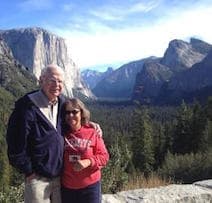 Ted Mooney
, P.E. RET
Striving to live Aloha
finishing.com - Pine Beach, New Jersey
A. Hi Elizabeth,
It is possible to black anodize stainless steel.
adv. We have good success with surgical steel (420, 420, 440 alloy), sometimes 304 alloy is anodized in good black. The anodized black is bio-compatible. This technology (as long as colored anodizing) has been developed for medical instruments for color coding. The black color stands 500 °C, but not sure how it goes on grill. Please see the images attached and russamer.com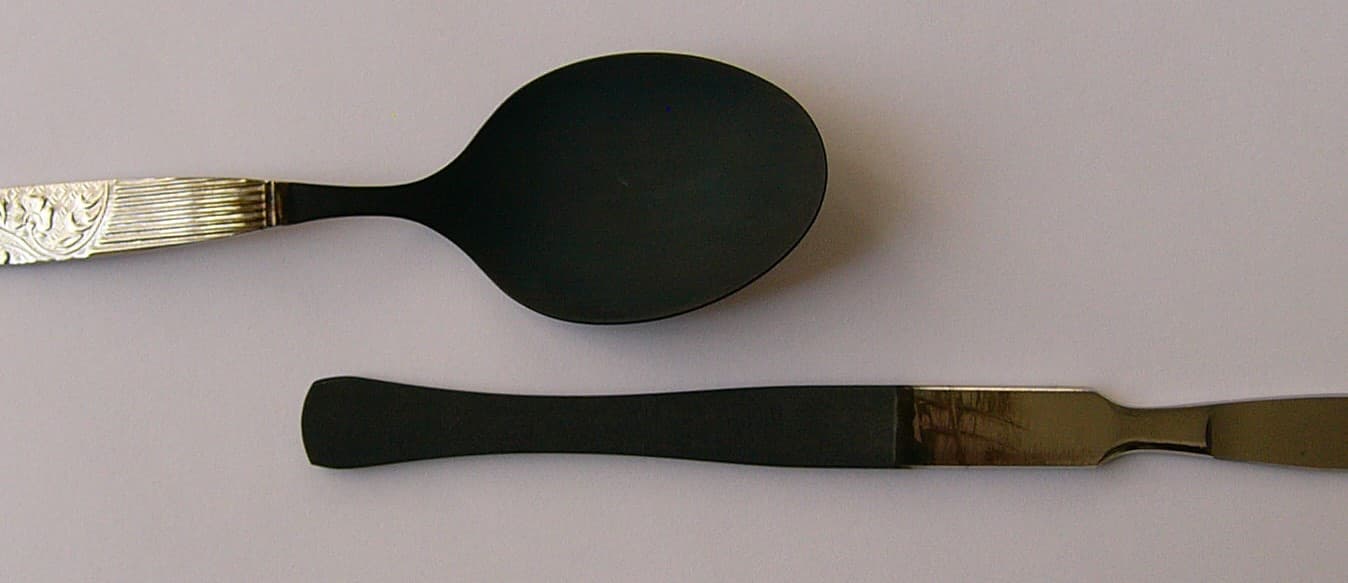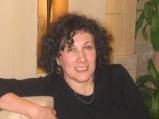 Anna Berkovich
Russamer Lab

Pittsburgh, Pennsylvania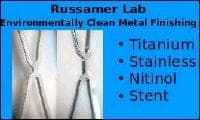 Anna-

Thank you for this. Our product is made of stainless steel woven wire and gets discolored when used on a grill. The discoloration can be removed with effort but we would prefer to sell a low-maintenance item.

I will reach out to you directly.

Thanks.
Elizabeth
Elizabeth Wilmot
[returning]
- ALEXANDRIA Virginia
---
Readers: We have a dozen long threads about blackening stainless steel. Please search the site with "Black stainless" plus your specific search word if you didn't find your answer on this page.
---