Not a lecture hall but a roundtable with a seat for you!
60,000 topics spanning 36 years. Education, Aloha, & Fun
topic 44070
I need a durable black coating for stainless steel
We have a lot of threads about blackening stainless steel --
Current question and answers:
December 19, 2020
Q. We are producing a new grilling and oven basket from stainless steel welded wire that will be used in both the oven and on the grill. The prototypes have been made from electropolished stainless steel but it is difficult to clean. We are looking for a finishing process that will turn the stainless steel black so it doesn't look bad if not perfectly cleaned. This process will need to be FDA approved and stand up to direct flames from a grill.
Elizabeth Wilmot
- ALEXANDRIA Virginia
---
December 2020
A. Hi Elizabeth. There may be other finishes that meet those needs, but porcelain enameling is the only one that I can think of :-)
Luck & Regards,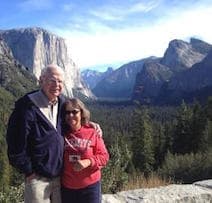 Ted Mooney, P.E. RET
finishing.com - Pine Beach, New Jersey
Aloha -- an idea worth spreading
---
December 21, 2020
A. Hi Elizabeth,
It is possible to black anodize stainless steel. We have good success with surgical steel (420, 420, 440 alloy), sometimes 304 alloy is anodized in good black. The anodized black is bio-compatible. This technology (as long as colored anodizing) has been developed for medical instruments for color coding. The black color stands 500 °C, but not sure how it goes on grill. Please see the images attached and russamer.com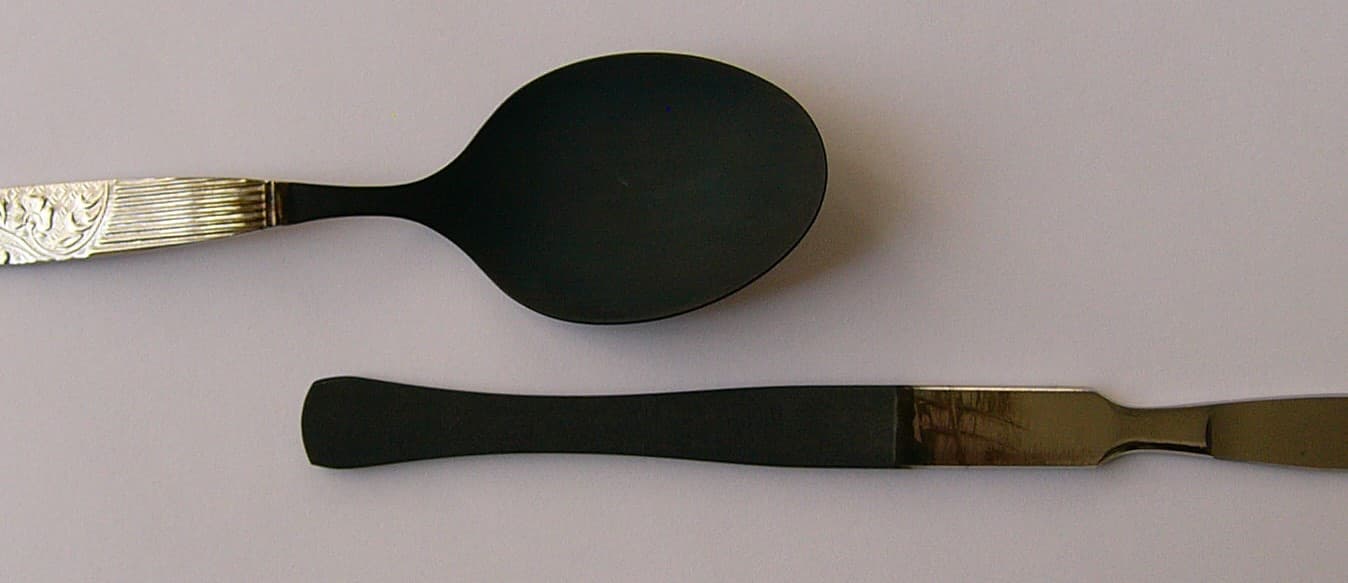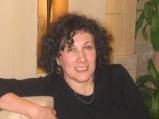 Anna Berkovich
Russamer Lab

Pittsburgh, Pennsylvania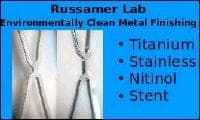 ---
December 21, 2020

Anna-

Thank you for this. Our product is made of stainless steel woven wire and gets discolored when used on a grill. The discoloration can be removed with effort but we would prefer to sell a low-maintenance item.

I will reach out to you directly at [ed. note: Elizabeth had Anna's right address, but we don't want it harvested by bots].

Thanks.
Elizabeth

Elizabeth Wilmot
- ALEXANDRIA Virginia
---
---
---
Previous closely related Q&A's starting in:
2007
Q. Hi I have been looking for a durable black coating for stainless steel frets like on a guitar. It would need to be durable, as it is in constant contact with steel strings. No one has ever made black frets, so I thought it would be very cool if someone did make them. If there wasn't a coating that would work, then maybe there would be a coating that would work on a different kind of metal. I'm not sure, but titanium sounds like it wouldn't wear down after a lot of use. Can you anodize titanium? I am in 11th grade.
Ryan K.
hobbyist, student (11th grade) - Holladay, Utah
---
2007

A. Whatever you do will probably be fairly temporary, Ryan. The frets themselves will wear down, so any coating on them will certainly wear down sooner. But you can anodize titanium quite easily with very mild electrolytes. And I see no reason you couldn't repeat the process regularly with a brush plating procedure that would not necessitate any disassembly. Black isn't easy, but blues, golds, greens, and even red aren't that hard to do.




Ted Mooney, P.E.




finishing.com - Pine Beach, New Jersey




Striving to live Aloha





---

2007

A. Try black chromium--but you must find nearest plating shop--that is a job for professional plater. Hope it helps and good luck!

Goran Budija




- Zagreb, Croatia




---
2007
A. http://www.basscentre.com/cat/product_info.php?products_id=1338

This site (in London) offers black frets as well as gold and bronze. They may be able to help you with frets that are already designed for guitars. Whether they are plated or not will require correspondence with them.
Tom Castleman
- Lake Elsinore, California
----
Ed. note: Although that company and website still exist; that link to "black frets" is broken, and we no longer see any obvious reference to the subject.
---
2007
A. Black metal was created in an optics lab last year at the University of Rochester by Dr. Chunli Guo.

I was fortunate enough to read of the discovery and contact Dr. Guo regarding the process. Guilford Guitars (google them) is currently building me a guitar which will have the world's first Black Metal frets (the guitar is dubbed, "The Black Rocket").

You may wish to also contact Alan Wald at Buzz Feiten Design, I believe that they will be featuring the guitar on their website when finished. It may also make an appearance at NAMM in 2008. There is a possibility that they may offer Black frets in the future - depending on the market for them and the costs involved in bringing the idea to market.
Please feel free to contact the University of Rochester Office of Technology for more information on the Black Metal Process. They were extremely nice people and are looking for products that can utilize the "Blackening" process.

Aside from the black guitar frets (which I am pretty sure was NOT their primary market) Dr. Guo's process should have many, many uses in the future and I imagine in 5 to 10 years it will be a fairly common process to many metal finishers. So be the first on your block to own a Femtolaser and start blasting away :)

Best always,
Larry Martin
- Gainesville, Florida
---
2007

Thanks, Larry!
Although this particular thread is about guitar frets, the site is about metal finishing -- and this is indeed a very exciting development in metal finishing!
An alternative approach to true black is amorphous electroless nickel plating which can produce a sponge-like surface whose crevices capture essentially all light. But the laser process sounds like an alternate approach for super high surface area with the advantage that it can be done on any base metal, not just nickel plating. There may be situations where, for example, the corrosion resistance of gold or platinum is required, and electroless nickel won't suit.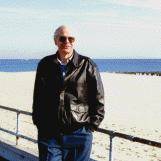 Ted Mooney, P.E.
finishing.com - Pine Beach, New Jersey
Striving to live Aloha
---
January 18, 2008
-- this entry appended to this thread by editor in lieu of spawning a duplicative thread
Q. Is there a fairly easy way to blacken guitar frets, including stainless steel? Not on the guitar, but prior to installation. Do blackening agents penetrate the surface or are they a coating?
Thanks in advance.
Bill Miltenberger
Hobbyist - Temecula, California
---
May 2010
A. Hi, Bill. Black chrome plating and black nickel plating are only coatings, but they are metal and I'd expect them to be reasonably durable.
Regards,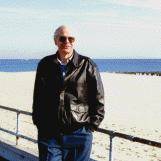 Ted Mooney, P.E.
finishing.com - Pine Beach, New Jersey
Striving to live Aloha
---
May 8, 2010
Q. Hey I have been pondering this idea for months as well, how to do black guitar frets for an electric guitar. I am a novice builder and have an idea for coating frets with Ryno-lite not sure if that's spelled right. It's the stuff that's rough and black and you coat pickup truck boxes with it, you may be able to get it in different colors as well, or dye it that way, not sure. but the stuff is very durable, meant to not come off from metal! So I would like someone who comes across this by researching to try it and tell me if it worked for you because I'm gonna try it pretty soon. My guess is you will eventually have to touch it up but far less often than you would any paint and it should be easier to touch up with it. This is my idea tell me what you think I would like to know a better way!
Peter Quistgard
- Grand Rapids, Michigan
---
May 10, 2010
A. Hi, Peter. I personally don't think truck bed lining has much possibility of success as a coating for guitar frets. It's not metal, so the metal strings will be much harder than the fret coating is, and will wear through it quickly. Plus, it's a bit thick and gloppy; on a good guitar the strings are very close to the frets, and may rub against such a coating and be dampened.
Regards,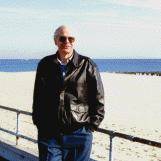 Ted Mooney, P.E.
finishing.com - Pine Beach, New Jersey
Striving to live Aloha
---
---
November 28, 2015
Q. We are doing black coating as well, but it's not enjoying success. I need the best idea how we can do it easy -- we do not use any machine or any plant for it, we just use some chemicals and we boil it on fire.
If anyone has a good idea, please help me; just send me how to do it and chemical names. Thanks.
Tanveer shoukat
- pakistan,punjab sialkot
---
November 2015
A. Hi cousin Tanveer. Topic 19 "How to Blacken Stainless Steel" offers a chemical approach to blackening stainless steel which you might try. Also see letter 1754 "Blackening stainless steel". But the less machinery and consistency you can apply, probably the less reliably satisfactory the finish. Good luck.
Regards,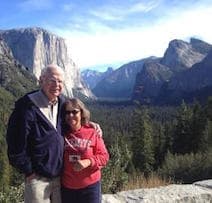 Ted Mooney, P.E. RET
finishing.com - Pine Beach, New Jersey
Aloha -- an idea worth spreading