Where the world gathers for
plating, anodizing, & finishing Q&As since 1989

Jump to this closely related thread:
• Topic #28011 "Nickel Plating Appearance in the Late 19th Century"
• Topic #31847 "Get the Look of Aged (antique) Nickel Plating"
• Topic #44081 "Patina on nickel, Artificial aging"
• or continue with this -----
How to dull a shiny nickel finish?
Old "gray" nickel?
Q. Working with old antiques to refinish I run into people wanting the old gray nickel (watts) is I believe it to be? what is this type and do any platers offer this type?
Thanks,
Glenn Bowman Jr
metal finishing - Millbury, Ohio
2004
A. Most nickel chemistries plate out dull unless "something" is added to them (brighteners). Any plater could do gray nickel if he wanted to, will he? This would require a separate tank with conventional Watts without brighteners for those parts. Is there enough volume for him to make money?

Guillermo Marrufo




Monterrey, NL, Mexico






A. The Watts formulation for nickel plating is the most common formulation for decorative plating. It can be used to plate dull, semi-bright or bright nickel among others as the brightener system is the only thing that basically changes.

My guess is that you are looking for dull nickel which is a brightener-free Watts solution. You can find the composition almost everywhere.

Saludos

Guillermo Luna




- Mexico City, Mexico





A. It depends how "old," the nickel bath is. The early journeyman platers used a "cold," nickel. It was dilute with regard to ingredients and ran at room temperature. Brighteners? No way. They came much later.
This was a no frills, no additive system. Some old platers guidebooks have the older formulae.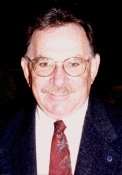 Ed Budman
[deceased]
- Pennsylvania
With deep sadness we advise that our good friend Ed passed away Nov. 24, 2018
A. You can find Alexander Watts book "Electrometalurgy Practically Treated" on next website (download free): www.digitalbookindex.com/
Good luck!
Goran Budija
- Cerovski vrh Croatia
---
---
Q. Hon'ble sirs,
Nowadays we are facing a problem in nickel plating, that is when we put the load into the bath it is getting a gray deposit. We feel very much because that one we prepared recently (Jan-2006). Past one week we tried to rectify that, we cannot. Simply we carried out dummy plating for three days. We are using dull nickel only. We never add anything into that. Before we gave carbon treatment.thereafter we are facing this problem.
We are doing diecast aluminium substrate only.
P.Karthikeyan
electro plating - Bangalore, Karnataka, India
2006
? What pretreatment steps--for example, zincate and cyanide copper?--do you perform on the aluminum before nickel plating please?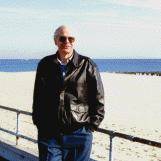 Ted Mooney
, P.E.
Striving to live Aloha
finishing.com - Pine Beach, New Jersey
A. Firstly, do a Hull Cell test on the nickel bath and check it is the nickel causing the problem. If the nickel looks OK on the HC panel, it must be the pretreatment. You say that the substrate is aluminium, so you must be doing a zincate treatment - is that working OK? If it is, it must be the pretreatment prior to that stage, so check your cleaners. Test your whole process in a logical fashion. When you ask for help, you MUST give all the process details, or anyone answering you is just guessing.

Trevor Crichton
R&D practical scientist
Chesham, Bucks, UK
A. Dear Mr.Kartikeyan,

As per you you have given only carbon to your bath & this has happened, please check your rectifier connection it may be reversed, if not then give detail process so that we can discuss in open forum.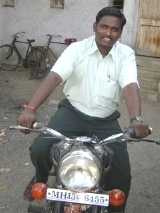 Vishwas Nangare
motorcycle accessories mfgr.
- Aurangabad, Maharashtra, India
Q. Hon'ble sirs,
Thank you for your great response.
before nickel plating we are using ZINCATING.
I EXPECT YOUR GOOD SUGGESTION.
THANK YOU
P.KARTHIKEYAN
[returning]
ELECTRO PLATING - Bangalore.Karnataka, India
A. You have carried over too much zincate into your nickel bath, leave the dummy in for as long as you can wait till the dummy turns white, then make up with additives and start, or else discard the bath.

And yes, put in a few more rinses before starting up again or try copper plating in between zincate and nickel if you can't stem the carry over.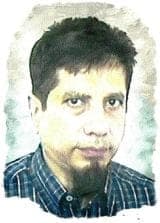 Khozem Vahaanwala
Saify Ind

Bengaluru, Karnataka, India

---
---
Q. Hello anybody can help me in the nickel plating?
I want to coat silver jewels but after nickel I face the spots problems even if I make rhodium after nickel.
Haitham Kat
manager - UAE
2007
? As Trevor Crichton remarked earlier, it's hard to tell you what you are doing wrong until you tell us what you are doing, Haitham. We need your process, thickness, substrate, etc.; and pictures might help. Thanks! Good luck!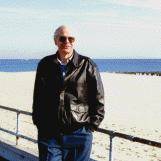 Ted Mooney
, P.E.
Striving to live Aloha
finishing.com - Pine Beach, New Jersey
---
---
Q. Hi,

I am a home owner from South Africa. Most of the metal door handles in my house are finished to nice satin / brushed look. New doors are added, replacements are made. For unknown reasons our local suppliers cannot provide me with new door handles of the kind I have in satin finish - only the shiny look, so I ended up with several which look odd and are difficult to maintain. Is there a DIY way to dull / matte the shiny nickel (chrome?) finish. BTW, I am a chemical engineer and my wife is a chemist so we may be able to do some advanced DIY in this respect.

Regards,
Pawel Wuzyk
Home Owner - Secunda, Mpumalanga, South Africa
2007
A. If handles are nickel plated you can blacken them with next solution:
1 lit water
0,5 gm potassium thiocyanate [affil link]
5 ccm sulphuric acid
25 ccm hydrogen peroxide(30)
15 °C temp.,15 min. immersion

If handles are chromium plated oil them with any edible oil or fat (very, very sparingly) and then heat them to 300-400 °C (slow-with hot air gun). Hope it helps and good luck!
Goran Budija
- Cerovski vrh Croatia
---
---
"How to dull nickel plated gun finishes"
Q. What is the best way to dull a highly polished nickel plated revolver, to give it the hard chrome effect?
Perry Duffy
police officer ret - Denver, Colorado, USA
2007
A. The finish which you call "hard chrome effect" is probably not actually chrome, Perry.
I am guessing, although I don't know, that you may be referring to a matte or frosty finish that is achieved by bead blasting the steel before plating. Sometimes you will see this bead blasting only on a selected area, and then the whole item is plated, leaving bright areas and more frosty areas. If the bright finish resists tarnish it probably has chrome plating over the nickel plating; although this can be stripped with muriatic acid [affil link], that is a hazardous material and can cause dangerous hydrogen embrittlement of the revolver. In short, I think you should talk this over with a gunsmith rather than trying to alter the finish yourself beyond trying a matte lacquer. Good luck.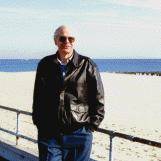 Ted Mooney
, P.E.
Striving to live Aloha
finishing.com - Pine Beach, New Jersey
---
---
Need to match dull nickel on '47 Rolls. Is stainless close enough?
Q. I have had reproduced a cooling system pipe for a 1947 Rolls-Royce in stainless steel. The original pipe was copper, plated with dull nickel. Since originals of this part simply can't be found, I would like to know if the stainless pipe now looks like the original part, or if I need to plate it with dull nickel. I can forward photos of the newly fabricated pipe.
Andrew Peck
Car collector - Woodstock, NY USA
2007
Ed. note: email a photo to mooney@finishing.com if you'd like it posted, Andrew.
A. Stainless steel is a good color match for nickel, but the surface finish and reflectivity is another question. It may be possible to dull the stainless to match fairly closely, but we can't tell from here, since we don't know what your parts, nickel and stainless now look like. Take it to a plating shop which specializes in restorations.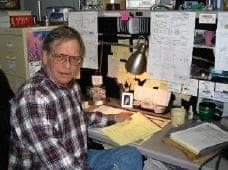 Jeffrey Holmes, CEF
Spartanburg, South Carolina
A. I suggest a light surface etch in ferric chloride [adv: item on eBay & Amazon] solution to give a dull finish. It etches most stainless alloys, is controllable and reasonably safe to use and dispose of.

A better solution for a car of this quality would be to faithfully reproduce the copper pipe and dull nickel plate.

As a side note, I believe that the car was referred to by those who made it as a Royce. Henry Royce was the engineer who designed it whereas the Honourable Charles Stewart Rolls was the entrepreneur who marketed it.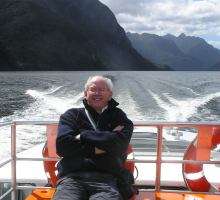 Geoff Smith
Hampshire, England
---
---
Dulling shiny nickel plated hinges
Q. I bought 26 brushed nickel pulls for my kitchen cupboards that can't be returned and now I need to match 52 showing hinges.
How can I dull these hinges?
Chris O'Connor
- Saginaw, Michigan
June 6, 2019
A. Hi Chris. Getting bright nickel to match brushed nickel will be quite a trick. Bead blasting the shiny nickel plated hinges might be the most promising approach. Other than that you can lacquer them with a matte lacquer to reduce the reflectivity.
Regards,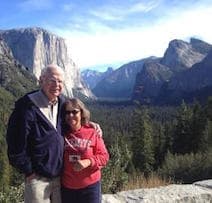 Ted Mooney
, P.E. RET
Striving to live Aloha
finishing.com - Pine Beach, New Jersey
---
---
[editor appended this entry to this thread which already addresses it in lieu of spawning a duplicative thread]
Q. I want a very dull nickel plating on brass imitation jewellery.
I'm doing with sequestrant to get dull deposit but I'm getting low dull plating. Please help me.
Yogesh gola
- India
April 3, 2023
A. Hi Yogesh,
As Guillermo Marrufo and Guillermo Luna mention in the first responses on this page, the most straightforward and trouble-free way to get dull nickel is to simply run Watts Nickel plating without any brighteners.

Unfortunately we don't know what you are doing yet, nor do I understand what you mean by the problem being "low dull plating" -- do you mean it's too low in dullness, i.e., too bright? Thanks.
Luck & Regards,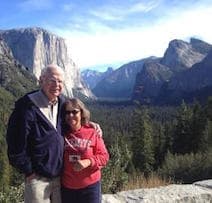 Ted Mooney, P.E. RET
Striving to live Aloha
finishing.com - Pine Beach, New Jersey