Not a lecture hall but a roundtable with a seat for you!
60,000 topics spanning 36 years. Education, Aloha, & Fun
topic 42108p2
Problems in Rhodium Plating: Black spots, brown spots, blue spots
---
< Prev. page (You're on the last page of the thread)
---
A discussion started in 2004 but continuing through 2020
2007
Q. Hi there all ,

Well I'm extremely interested in this problem as we are having the same issues . We recently built a small plating room in our factory ( small 35 - 40 person) we purchased an all in one machine 3 liter from Italy but picked it up in their office in Bangkok . The Rhodium is 2 grams per liter. Right from the start we have worked to follow the letter of the law as best we could gather with little plating experience . we are using DI throughout Ultrasonic with cleaner , DI, Degreasing with Anode cathode 30 seconds at 4 volts stainless anodes (2) DI again then again then Sulfuric acid 5% per liter ( I see some suggest 10% - will try ) then DI , Rhodium , recovery and DI again using final DI to top up recovery and recover to top up Rhodium bath .. we started out with problems as the machine arrived wired backwards - once we trouble shooted that seeing our first sample turn to well ... looked like casting again ..once we figured it out the supplier / manufacturer omitted the possible de-plating of Anodes ( platinized titanium ) well after rewiring sample came out pretty good but two days later our anodes de-plated in the bath - so we had to filter ( paper filter ) everything and replace the anodes - we are now having spotting and inconsistent results - we just don't have it down - the room is a little hospital we are trying to get it right but don't have it - someone mentioned heat soak before ultrasonic - just hot DI ? over an element in a beaker ? and 10% Sulfuric per liter ? Also we sent our goods to a local plater to nickel first so we could rhodium ourselves but the nickel went sour with small bumps showing up - so we are trying to set that up as well . Someone suggested palladium plating first to cut rhodium use and avoid nickel - ideas . anything would be helpful ..Robert - in paradise but suffering !
Robert Duffield
Jewelry Factory - Denpasar, Bali, Indonesia
Ed. note: We deleted the names of the suppliers, Robert, because it really wouldn't be fair to them to post public criticism. Good luck.
---
2007
A. Here's my two bits worth on Rhodium Plating.
I have 20+ years in a jewelry shop environment. Right now a retail store in 4000 pop. town. I do it all. Here's a list of what I use to get bright white rhodium.

1. Best polish you can get (I use green rouge).
2. Ultrasonic cleaning (using some yellow stuff called supersoap right now).
3. Steam clean (tap water, distilled good if you have bad city water).
4. Electro-clean solution 35 seconds, gold hook (8 teaspoons Earth-Clean in a pint of tap water, stainless container).
5. Rinse in Distilled water ( used multiple times ).
6. Half pint premixed Rhodium in glass jar, room temp. 6 volt lantern battery (big square one with two connections on top) first dip 20 sec, second 15 then 10.
7. Tap water rinse.

I mask off using finger-nail polish when needed.
Canned air to dry-off first.
Must add water if heating rhodium to keep strength right. Watch the color, too strong can spot rings.

I might just be lucky but that's my story.
Tim Stodola
- Pilot Point, Texas
---
---
To minimize search efforts and to offer multiple viewpoints, we combined previously separate threads onto this page. Please forgive any resultant repetition, failures of chronological order, or what may look like readers disrespecting previous responses -- those other responses may not have been on the page at the time :-)
---
---
Black spots in rhodium plating on silver
2007
Q. Hello , Good day!

We are watch manufacturing company here in China, and doing rhodium plating finish for our electroformed silver base metal.

Following all the procedures from pretreatment to dry stage recommended by our chemical supplier we still got a black spot mainly on the plane surface.

What is the possible cause of black spot noted ? kindly consider the following process sequence we had for additional information:

Trichloroethylene , Soak cleaning ,Water rinse , DI rinse, Electrodegreasing , Water rinse , DI water rinse, Rhodium Plating, drag out, DI Water, Hot DI, Cold DI rinse. Dry.

Please take note that ultrasonic cleaning and Acid rinse was deleted on the process as suggested by the chemical supplier as according to them it will affect the final product because of the electroformed silver.

Is the process sequence we followed correct? Please we need your suggestion or advice on this matter.

Appreciate too much on the positive reply that you will share to us.

Regards.
Joseph Padilla Caranto
Plating engineer - China
---
2007

A. I do not think that you can leave out the acid activation step. A weak solution of the same acid used in the plating bath would be a good place to start.

James Watts




- Navarre, Florida





---

2007

A. Joseph,
Do the black spots appear in the silver electroform base or in the rhodium deposit only? You will want to inspect the electroform under magnification to see if there are any voids or pinholes. If there are no voids or pinholes, the Rh bath should be checked for chemistry parameters and metallic contaminants. Make sure the Rh bath is well filtered. Make sure your anodes are in good shape, and replace if necessary. Good Luck!

Mark Baker




Process Engineer - Syracuse, New York





---

2007

A. The high stressed rhodium deposit is micro-cracked, the silver comes right thorough the cracks. You must have a palladium or nickel diffusion barrier between the silver and rhodium !

Robert H Probert




Robert H Probert Technical Services





Garner, North Carolina





---
January 2, 2008
Q. MR.JAMES WATTS, MR.MARK BAKER, MR.ROBERT PROBERT

Greetings!

Thanks for the immediate positive response and gave your expert points of view regarding the subject matter.

Well anyhow, we are also wondering why the chemical supplier deleted the said acid dip stage before going to rhodium plating, the only thing that they told us is acid solution may attack the silver electroformed ? But we will do a trial test on this and we'll include on the process sequence.

MR.MARK ,the black spot merely appeared right after rhodium plating , and we doubly checked if there some spot or black hole during silver electroformed, as for the rhodium solution,we pretty much assured that it is on their range accordingly.

MR.ROBERT,we've done already the said process using palladium on the electroformed silver but during the sweat artificial test , the finished product got a failure result and tarnishing was noted easily.
Joseph Padilla Caranto
[returning]
Plating engineer - China
---
December 15, 2008
A. I believe that the rhodium plating solution you use is not suitable. The quality most influenced by: the additives kind, rhodium contain in the solution, acid concentration etc. Also, the rhodium solution breakdown faster while plating silver jewelries and must change more frequently comparing when you plate rhodium on gold.

Eli
Eli Gozlan
- Haifa , Israel
---
August 17, 2011
A. Hello there

I'm not sure if you have sorted out the problem of the black spots on your rhodium plating but I thought I'd make a suggestion...

I am workshop manager for an online wedding and engagement ring company and use rhodium plating for our white gold and silver rings every day. Most workshops will 'flash plate' at 4 volts for 20 seconds (approx.) which gives a bright yet fairly thin deposit of rhodium. I plate at 2 volts for one minute for more of a consistent and believe better depth of plate. A flash plate creates a vigorous reaction with the solution and many fine bubbles are created and pushed away from the work piece. At a lower voltage, like I use, the bubbles build up slowly and stick to the surface longer. This creates tiny air pockets where the plating solution cannot contact and this leaves black 'pin holes'! The answer is mechanical vibration which 'shakes' the bubbles away. It does not have to be violent but just enough to move the bubbles off the work piece quickly. This solved my problem right away.

I hope this helps if you still have the problem!
Kind regards
Giles Reeve
- Brighton, United Kingdom
---
---
July 11, 2008
Q. I am a goldsmith with limited knowledge of Rhodium plating. A common issue has come up for myself and another jeweler that I work with is that we are getting black spots on the pieces after we plate them. We are cleaning the pieces in the ultrasonic and steaming them afterword. We then put them into the rhodium bath at 4.5 volts for 10 to 15 seconds. It doesn't happen all of the time but when it does it is a real nuisance. Do you have any suggestions as to what might be causing this and we might minimize this problem.
Thanks,
Kate
Kate Short
Goldsmith - Oakland, California
---
---
February 15, 2009
Q. Hi. Two weeks ago we moved our rhodium bath from one tank to another one (Rh + H2SO4, T~35°C, Platinized Titanium Anode). Now when we make rhodium deposit on silver or palladium substrates, there are some black spots which appear on the surface of the deposit. Does anybody know how to fix this problem? Thanks in advance ;)
François Pignon
Plating shop employee - France
---
March 16, 2009
A. The most important thing I find to do when plating my pieces is to make sure I have a "fresh" cleaning solution and clean at 6v for about 40 seconds.

Then what I found caused spots is when you don't wash the piece under a running tap properly, and I mean blast it!
I actually hold my finger under the tap to create a type of water jet and make sure I spray ALL the cleaning solution off the piece.

if you stick your finger in the cleaning solution and try a wash your finger, notice how long that slimy/soapy feeling stays on. that same layer sits on the piece and if you don't wash it properly you get dark spots.

hope this helps?

Tommy
Tommy Dannhauser
fine jewelry - Durban South Africa
---
August 18, 2015
A. Try doing a gold strike before rhodium.
Pratap Acharya
- Mumbai, Maharashtra, India
---
---
Spotty rhodium plating
July 16, 2010
Q. Some times when I rhodium plate there seems to appear some spottiness on the white gold item, specially on flat surfaces. I've tried different voltage and different times and when it seems that I got it working I get cloudy and dark spots on the surface of the items. I have filter the rhodium solution and changed the electrocleaning water and it seems to help at first but then it happens again. Can you give me some advise?
Allan Beltran
Jewelry manufacturing - New York City, New York
---
July 16, 2010
A. Come back and tell us more. What is under the rhodium? How did you prepare the surface for plating? What thickness is the rhodium? If you plated over silver (or copper) then the silver will migrate right thru the rhodium, lay on top, and tarnish. You need a diffusion barrier like nickel or palladium. If you are plating over an old substrate, you probably do not have proper surface activation (oxide removal). Come on back with more information.

Robert H Probert
Robert H Probert Technical Services

Garner, North Carolina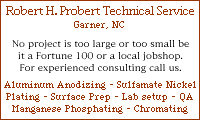 ---
July 18, 2010
A. You have a problem in cleaning or check rhodium plating solution
Bhupesh Mulik
jewellery - Mumbai, India
---
October 11, 2012
Q. Dear sir we are jewelry manufacturer from mumbai, we are facing problem in silver pieces in rhodium bath like black and brown spots. Can you kindly suggest any solution to avoid these types of spots.

Thanks
jayaprakash
jayaprakash
- mumbai, India
---
October 11, 2012
A. Hi jayaprakash. There is a 5-page article on rhodium plating in the Metal Finishing Guidebook, and a 2-page article in the ASM Metals Handbook, Vol. 5 if you haven't yet found this page helpful. But please answer the questions suggested by the responders, or comment on their advice. I don't think anyone is going to change the answers they already offered because the question doesn't seemed to have changed :-)
But good luck.
Regards,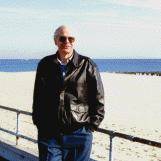 Ted Mooney, P.E.
finishing.com - Pine Beach, New Jersey
Striving to live Aloha
---
---
Blue spots when Rhodium plating
September 22, 2019
Q. Hi. I'm not English or American. I can't speak English. I work in jewellery shop. We polish and rhodium plated Silver parts. For about two months we have a real problem. After rhodium plating on the surface of jewellery appear blue spots. "I call it Blue spots". I improve my polishing to the best I can do. I post you Pictures to show you what does it look like. I can't speak English but if you answer I will read easily.
Mateusz Jasik
Shop employee - Lublin, Poland
---
September 23, 2019
A. It is almost impossible to electroplate rhodium crack free, so the silver migrates right thru the cracks and forms a blue salt with the rhodium.

Robert H Probert
Robert H Probert Technical Services

Garner, North Carolina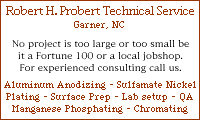 ---
September 2019
? Hi Robert. But obviously a lot of rhodium is plated without blue spots, so what is the resolution -- an underlayer of nickel or white bronze plating? Thanks.
Regards,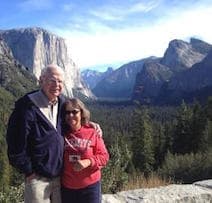 Ted Mooney, P.E. RET
finishing.com - Pine Beach, New Jersey
Aloha -- an idea worth spreading
---
September 24, 2019
A. Hello Mateusz,
I have seen discoloration in rhodium deposits due to the rhodium plating solution being contaminated with unwanted metallics. Another possibility is your pre clean cycle. You want to be sure your cleaners and rinses are in top condition. To be sure all buffing compounds are removed from the work,run a microfiber cloth dipped in isopropyl alcohol to ensure all of the compound is gone before rhodium plate. If your process was free of this problem at one point, obviously something within your process has changed. Your rhodium supplier should be able to do a complete analysis of the solution, including metallic impurities such as copper, zinc and iron. I don't see a problem with plating rhodium directly on silver, as many jewelry shops are doing it.
Mark Baker
Electronic Plating - Winston Salem, North Carolina USA
---
September 28, 2019

Thank you for your responses.We have temporarily solved the problem by using old rhodium Solution which gives us 100% efficiency.I don't understand why new solution gave us plating defects.
Mateusz Jasik
- Lublin, Poland
---
---
February 12, 2020
Q. I work as a polisher for a local jewelry store. Recently I swapped out my batch of used rhodium (that wasn't having this issue but was well used and nearly a pale yellow) for a fresh bottle. This batch was fine for 2 days and plating just fine until today when I cleaned some oxidation off the platinized electrode and the teeth of my clamp due to poor connection. After that every white gold ring I plate leaves a yellow/brown discolored spot where it hung on the hook.

We plate at 5v for about 15-20 seconds as per the directions of the place we get our rhodium from.

Any info on why this is doing this? I tried plating with another bottle of well-used rhodium that we have and the problem doesn't persist. I hope it's not that my batch is contaminated since its a brand new bottle and I have no idea how it would even become so.
Blake Donelan
Shop Employee - Cold Spring Kentucky, USA
---
February 18, 2020
A. Hello Blake,
If the problem doesn't exist with the old solution using the same voltage and time, I would strongly suspect there was an error in the make up of the solution. Did the plating solution come to you in concentrate form or do you get it ready to use? There are only 2 chemicals involved here, Rhodium sulfate and sulfuric acid. A discoloration at the point of contact suggests low rhodium metal or the sulfuric acid is out of range. One way to determine this is to lower your voltage to 4v, add some time and see if the problem corrects itself. If the problem still does exist, I would contact your supplier and ask them to take the new bottle back and send you a replacement. Rhodium pricing has recently went up substantially so they will probably bill you for any rhodium consumed.
Mark Baker
Retired - Winston Salem, North Carolina USA
----
Ed. note: Readers may also wish to review:
Topic 9975 "Rhodium plating problems and troubleshooting" and
Topic 20395, "Rhodium plating Q&As, woes & problems"
Or search the site for many others.