World's #1 finishing resource since 1989
No login needed: Chime right in
topic 3781
Pot Metal (diecastings) Repair for Plating
1999
Q. My dad and I own a small chrome plating company that specializes in auto parts restoration. I am looking for products or methods to repair pot metal parts. Any information that anyone can provide would be greatly appreciated. Thanks.
Brian K
[last name deleted for privacy by Editor]
- Olathe, Kansas
---
1999
A. The slang phrase "pot metal" today probably means zinc or aluminum die castings, right? If by 'repair' you mean electroplate, you probably need to cyanide copper plate, then acid copper plate, then buff before nickel-chrome plating. If you mean to repair a broken die casting, you could try one of those 'liquid metal' glues or epoxies like J-B Weld [affil. link to info/product on Amazon]. But I don't think you can solder an aluminum die casting. Regards,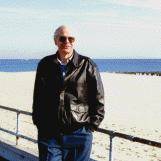 Ted Mooney, P.E.
Striving to live Aloha
finishing.com - Pine Beach, New Jersey
---
2000
A. If it is a good grade of casting as opposed to one with lots of impurities, both aluminum and steel can be TIG welded fairly easily. The more porous carbon castings can be brazed with brass type filler metal. When TIG is the choice, the welded area has to be VERY clean. Engine parts are sometimes saturated with oil which will mess up the weld. They require a through degreasing before welding. Cast iron can also be welded or brazed. If your not sure about the quality of the casting, have the welder "fire up" on a non critical portion first. That way, if it's not going to work...you still have the clean joint to try something else on.
Mr. K. Holcomb
- Tulsa, Oklahoma
---
2000
A. "Pot Metal" is easily repaired with Welco 52. A square wave TIG power source AC current with the balance set near the lowest setting will work good. You need to remove all grease, oils, etc. and wire brush with stainless steel. Clean is the key. Use support on the back side of thin sections. Heat control can be tricky. You really need to be comfortable with a TIG torch in your hand before you try this. Use Argon for shielding gas. Any local welding supplier can get you Welco 52.
Bradford Maas
- Northfield, Minnesota
---
2002
A. We use an epoxy that is used in repairing aluminum evaporator coils, in refrigeration work. Then we clean the part really good then we spray it with Krylon Brass Metallic Paint [affil. link to info/product on Amazon](allow to dry-one hour) then copper plate with acid copper. Then simply finish the part. Works great too.
Philip Camp
- Phoenix City, Alabama
---
---
2003
-- this entry appended to this thread by editor in lieu of spawning a duplicative thread
RFQ: I AM RESTORING A 1946 JUKEBOX IN WHICH A PIECE IS BROKEN AND MADE OUT OF POT METAL. I'M LOOKING TO REPAIR IT MYSELF OR HAVE IT REPAIRED. IN THE CONNECTICUT AREA I HAVE BEEN STRIKING OUT WITH REPAIR SERVICE CO. I NEED HELP.
THANKS,
RICHARD K
[last name deleted for privacy by Editor]
- STRATFORD , CONNECTICUT
---
2004
A. A product sold in the U.K. as Techno-Weld is a zinc based filler rod for aluminium, magnesium alloys, mazak (pot metal), etc. It melts with a plumbers' type blowtorch with no flux req. and can be used for joining metals or filling holes, defects, etc. Care must be taken with zinc based alloys as the melting temp. of the rod will be very close to that of the parent metal. This method is more like brazing or soldering than welding. I'm sure this type of product is available in the U.S.A. from welding or engineering shops, it has got me out of trouble a few times.
Colin Peck
- North Weald, Essex U.K.
---
2005
A. I have used a product called HTS 735 II on pot metal and die-cast quite often. If this helps here's where I got it: www.exposales.net/
M Birkholz
- o.p.,.Kansas
---
2006
A. Go to MuggyWeld.com and check out their Super Alloy 1 videos. I have tried J.B. weld with poor results. I have used Muggy welds Super Alloy 1 and it is easy to repair cracks, pits and missing pieces.
Eric J. Bremer
- Tomball, Texas
---
---
2007
Q. I have a Porter Compressor C2002 air compressor, and the valve broke off. Is there any way I can fix this? I believe it is "pot Metal". I really don't want to purchase a new one!
John Marshall
buyer - Madras, Oregon
---
April 12, 2008
A. Check Out MuggyWeld.com, click on the link for Pot Metal - I think you will be interested in the information and video clips... They talk about car restore/parts needs.
Karen Price
- Charlotte, North Carolina
---
November 16, 2008
A. I just ordered some Muggy rod. I have used this rod before in some pot metal pit and breakage repairs. It works pretty good sometimes. But as usual, not on all pot metal repairs.
There is no standard pot metal repair system. Every piece is a challenge. You never know what you will run into.
I have run into parts that will take the cyanide copper with no problem. Then take what seems to be an identical part off the same car and it will not take the copper. While going through my cleaners and acid washes it will be a different color and even have spots that are fizzing and erupting. Even though both of the parts are on the same rack going through the same process at the same time they act differently.
I know some people will say that I have missed something in cleaning or rinsing or whatever. But after 40 years of doing this stuff, I think I know basic proprietary cleaning.
Frank DeGuire
- St. Louis, Missouri, USA
---
---
July 21, 2009
Q. The bracket broke on my glider Rocking Chair. There are four metal brackets made of Pot Metal. Any one know of a place I can send the bracket and have a new one made. I don't think it can be glued and hold.
I understand foundries make these parts?
Shirley Housh
- Oceanside, California
---
July 23, 2009
A. Hi, Shirley. Generally not. Some materials like cast iron and bronze are made in simple sand molds by foundries, by simply pouring the molten metal into a cavity (still you would have to pay for the mold and all, which might set you back a few hundred dollars).
But 'potmetal' is zinc or aluminum, and the parts are very thin-walled, so the molten metal must be driven into a complicated metal mold at high pressure. These molds costs thousands of dollars and you can't afford it for one or a few pieces.
If you can't find a replacement and yours can't be glued. I'd suggest you look for a machine shop to make you a steel bracket. Good luck.
Regards,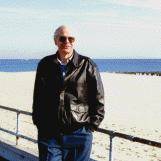 Ted Mooney, P.E.
Striving to live Aloha
finishing.com - Pine Beach, New Jersey
---
---
December 14, 2012
Q. I have vinyl top trim molding off a 1970 mustang, trim is made out pot metal. The trim is in good shape, but four of the fastening studs broke off doing removal. The nuts don't require threads. But the trim needs fit tight to the bottom edge of the vinyl trim. Need to be careful; parts were only made one year, no aftermarket replacements, paid a pretty penny for the parts. Thanks in advance.
Allen
Allen Jones
- Jasper, Florida, USA
---
---
December 14, 2013
Q. I'm restoring a 64 Fairlane Sports Coupe. There are four pieces of (pot) metal which have chrome line then painted black line then chrome, black, etc. Guessing they might be pot metal because of the year. Side chrome & stainless body trim.
They are VERY bubbled and need to be repaired and re-chromed - any suggestions?
Bruce Jones
- Peoria, Arizona USA
---
December 2013
A. Hi Bruce. They were probably nickel-chrome plated all over, and then the black stripes painted on (despite paint not sticking very well to chrome).
Check your parts with a magnet. Being non-magnetic doesn't prove they are pot metal, but being magnetic would prove they're not -- and it's much easier to have old steel replated than old diecastings. I've read some articles from shops which repair pitted and bubbled diecastings for replating, and it's a very specialized skill to do it right. Letter 45895 "How to fill pits in chrome plated diecast emblems" gives the flavor of it though.
Since repairing these for plating is such a huge job, you might want to consider "chrome-look paint" because this doesn't require a conductive and perfect substrate. Good luck.
Regards,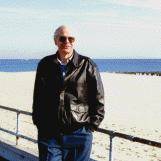 Ted Mooney, P.E.
Striving to live Aloha
finishing.com - Pine Beach, New Jersey
---
October 2, 2015
A. Suggestion -- watch the youutube video showing pot metal repair and plating.
Tracy McBride
LAKESIDE CUSTOM PLATING - conneaut, ohio USA
---
October 2015

Thanks Tracy. People sometimes think we exaggerate when describing how time-consuming re-plating of old car parts can be. Your video demonstrates it well!
Regards,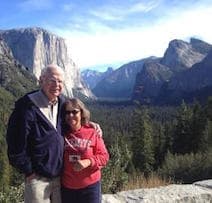 Ted Mooney, P.E. RET
Aloha -- an idea worth spreading
finishing.com - Pine Beach, New Jersey
---
---
All about pot metal or aluminum die casting electroplating
March 4, 2015
Q. Ok, I understand, that this topic is almost the same as a lot of others. Sorry for my poor language -- English is not my native language.

There are a lot of themes about pot metal electroplating, with many questions. Mine will be little different.

I want to know all -- like from basics -- sanding, polishing, degreasing, activation, cyanide, acid copper, nickel and chrome.

I have electroplating shop

baths 100 / 100 / 220 cm

electro reverse degreasing
some activation baths for metal, not for pot metal
cyanide copper bath
acid copper bath
nickel bath
chrome bath

of course lot of other help and rinsing baths.

Until now I plated just steel, copper and brass parts.

All okay (we've done this a long time.

Now I have a big project with lot of aluminum die casting parts. Here in Europe it is a pain in the neck to plate all these metals!

I know that cyanide copper helps a lot. I tried some parts, and they wer pretty good. Actually I have pictures, if anyone is interested I can put them here. On many parts I have adhesion problems and dots under acid copper. On some not so, but 90% they are.

Maybe someone can write all processes for how to plate this metal.

p.s. About amperage on 10 cm2, is that same as on steel or less or more?

Thanks a lot for your info
Ignus Sudzhis
car restorer, plating shop - Latvia
---
affil. link
"Finishing and Electroplating Die Cast and Wrought Zinc"
by Safranek & Brooman
from Abe Books
or

March 2015
A. Hi Ignus. Although there are whole books that focus just on plating diecastings, I think the principal thing here is that aluminum requires different cleaning than steel, and a zincating step before the cyanide copper plating. Please review some of the threads on this site about zincating and plating of aluminum, and once you have a good adherent cyanide copper plating layer, I think your experience can take you the rest of the way through acid copper, nickel, and chrome plating.
After mechanical finishing of the castings, and inspection, you'll probably want non-etch (and no electricity) alkaline cleaning, a light caustic etch, desmut, zincate, HNO3 stripping of zincate, re-zincate, and cyanide copper plating. Good luck.
Regards,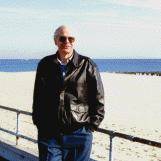 Ted Mooney, P.E.
Striving to live Aloha
finishing.com - Pine Beach, New Jersey
---
March 9, 2015
Q. Thanks Ted, all goes OK, Ahh, but some 8 baths to get all right. Thanks.

Some question. How to remove copper from aluminium alloy? Sanding is terrible if the part is small with lot of edges. Maybe some tips? Thanks again, this is the best forum :)
Ignus Sudzhis
[returning]
car restorer, plating shop - Latvia
---
March 2015
A. Hi again Ignus. I assume that you are not referring to the copper content contained within an aluminum alloy, but to an undesired copper plating on the item? In either case, nitric acid is the most common approach, but there are possible tweaks, and there are alternatives. Please see letter 14252, "Removing copper-nickel-chrome plating from aluminum". Best of luck.
Regards,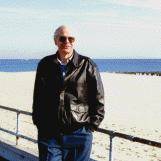 Ted Mooney, P.E.
Striving to live Aloha
finishing.com - Pine Beach, New Jersey