Serious Education ... plus the most fun you can have in metal finishing.
How to fill pits in chrome plated die-cast emblems?
adv.
(2007)
Q. I HAVE FENDER EMBLEMS FOR A 58 CHEVY TRUCK HOW WOULD YOU GET RID OF THE PITS, DO YOU DRILL THEM OUT AND FILL THEM, IF SO WHAT DO YOU FILL THEM WITH?
FRANK BECKER
HOBBYIST - SEVERN, Maryland, USA
---
(2007)
A. Repairing pitted zinc die castings is a time consuming and therefore expensive process. You'd need access to metal stripping processes, copper, nickel and chrome plating. Part of the process consists of drilling pits to remove corrosion, then copper plating, filling with low melting alloy, polishing, buffing, then copper, nickel and chrome plating. NO, you can't do it at home. If new or repro parts are available, they will be less expensive than repairing old ones.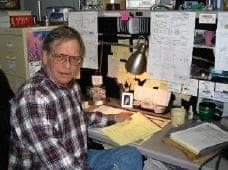 Jeffrey Holmes, CEF
Spartanburg,
South Carolina
---
(2007)
A. The way I do pot metal parts is...
Strip the part to bare base metal. Bead blast the part thoroughly. Grind as many of the pits out as possible (this causes some loss in detail). Cyanide copper plate, followed by an acid copper plate. Polish the copper, and apply more copper if needed. This can go on for quite a number of times. All the while buffing and hand sanding to try to restore the detail.
When the pitting is extremely severe I drill each pit hole out to a clean even bowl shape. Then do the cyanide and copper plating. Then try soldering the pits in with the lowest temperature lead I can find. This part of the process is mostly hit and miss. I have been doing it for years and tried every solder and paste combination with never a consistent outcome. I have spent 10 to 20 hours of soldering, then more copper, then Dremel [linked by editor to product info at Amazon] and buffing, and then more copper and repeat over and over and still not get a first-class "show chrome". Sometimes just a nice presentable part in lieu of having nothing at all.
Old pot metal castings have all kind of debris in them that react with the zinc. Sometimes this reaction has caused so much damage that restoring to a first class show finish is almost impossible.
After spending that much time and material on a item it will usually cost much more than a reproduction part if it is available. When a plater tells you a price that seems excessive, stop and think, working that long and hard on anything is going to be expensive. No matter where you go nowadays for any kind of a service you will find shop rates of $80 or more an hour.
Restoring pot metal takes years of experience in polishing, plating and soldering. Even after all this there is no guarantee that the parts will come out perfect or even anywhere near perfect.
When you talk to platers promising perfect plating on pot metal, make sure they are talking about every time on every piece. I have done perfect plating on pot metal. But not every time. Some pieces are just so bad that you have to compromise.
Frank DeGuire
- St. Louis, Missouri, USA
---
December 1, 2014
A. Hi
I beg to disagree. Flash Copper, Copper, Nickel and Chrome plating can be done quite well with alkaline chemicals, not cyanide. If a repro is available, great. But the emblems I am currently working on go for $1500 a set. This is all possible in your home shop. But the guy is right. You need the space, time and education but it is possible. Unless you live in CA; you can't buy Chromium there.

My 2 cents :-)
Paris Settle
- Seattle, Washington USA