topic 35361
Pyrophosphate and non-cyanide copper strike/plating process problems and solutions
(2005)
Q. Just wondering if anyone has had any luck with cyanide alternative baths as copper strikes. I'm running Zamak 5 die cast, zinc slush cast, cold rolled steel and electroless nickel plated ABS substrates. Plating is all for decorative finishes (casket hardware). My strike is so darned friendly and easy to run, I hesitate to throw another complication into this devil's brew I'm running now (nickel, brass, bronze, tin, black nickel, copper, and acid zinc) but there's gonna come a day I suppose when an alternative could be an attractive option. All the scuttlebutt about the alkaline copper phosphate baths I've heard in the years past led me to believe that they were a royal pain to run and hard on waste treatment. I'm the Chemist here, so running it and fixing it will be my problem.

Not a big deal since I'm running cyanide bronze and brass also. Never even heard of cyanide free alternatives to those.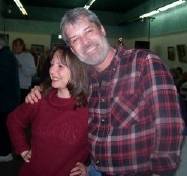 Trent Kaufman
electroplater
Galva, Illinois
---
(2005)
A. HELLO TRENT !
I WAS USING NON-CYANIDE COPPER STRIKE IN YEAR 1986.
EPI (Electrochemical Products Inc.) [a finishing.com supporting advertiser] E-BRITE 30; WAS WORKING GOOD BUT YOU HAVE TO UPDATE YOUR CHEMISTRY EVERY DAY.
I WAS PLATING COPPER ON ALUMINUM PART (SUBSTRATE): ZINCATE THEN ALKALINE ELECTROLESS NICKEL STRIKE, NON-CYANIDE COPPER STRIKE & ACID COPPER PLATE.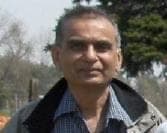 Popat Patel
Beacon Park Finishing LLC - Roseville, Michigan
---
(2005)
A. Hi Trent,

I've run both pyrophosphate strike and the E-Bright copper mentioned. Both work, both are expensive, and both are a pain in the A. If you absolutely had to get rid of cyanide ... but since you don't, I'd advise you stay with a good ole' cheap, easy cyanide strike.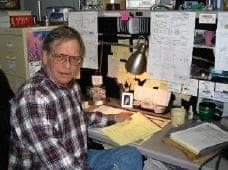 Jeffrey Holmes, CEF
Spartanburg, South Carolina
---
(2005)

Thank you for the info Jeffery. That's kind of what I expected, but technology changes. I don't see getting away from cyanide any time soon.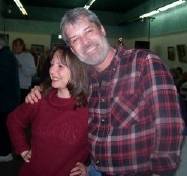 Trent Kaufman
electroplater
Galva, Illinois
---
---
(2005)
Q. Hello, Mr. Popat,

From your information, I found the EPI (Electrochemical Products Inc.) [a finishing.com supporting advertiser] E-Brite Ultra-Cu. It is "One solution serves as both a strike and a plate bath". Why do you plate acid copper after non-cyanide copper?

By the way, I want to make a small and simple process to plate nickel on lead alloy. Copper strike seems necessary.

Regards
Dadong Fu
Plating Shop - Canada
---
August 2014
A. Hi Dadong. Although the non-cyanide copper solution perhaps could be used for a heavy buildup, Jeffrey tells us that it's an expensive, pain in the A way to go ... so it may be better to use it just as a strike and then do heavy acid copper plating.
Regards,
Ted Mooney, P.E.
finishing.com
Pine Beach, New Jersey
---
---
(2005)
Q. Trent,
Regarding your copper strike, maybe you can help us.
We process Zamak in rack and in barrels, we have only a regular copper bath prior to nickel plating.
We regularly have blistering problems, do you recommend Copper strike as first step?
What are the working conditions; temp, concentration, time,etc.
What is the process sequence for this finish?

We plate our own parts and also do job shop works.

Thanks for your help,
Sergio Hernandez
- Guadalajara, Mexico
---
(2005)
A. Hi Sergio,

I run just one cyanide copper bath for both plate and strike. Blistering could be from a lot of different things, but here is where I would look first. Are your castings any good? We run Zamac 3 alloy and get occasional porosity and cold shuts that will cause blistering.
Keep your strike pH down to <12. I have seen blistering when strike pH gets too high. Of course you need to check your cleaning cycle.

Electroclean
Rinse
Acid salts
Rinse
Strike

Strike parameters (mine anyway):
Temp 140 °F
Approx. 25 ASF for 5 minutes (I don't go in "live")
[Cu]= 8 oz/gal
[CN]= 4.5 oz/gal
pH 10-12


Hope this helps.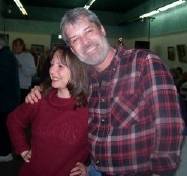 Trent Kaufman
electroplater
Galva, Illinois
---
---
(2005)
!! Hello... Dear All
Mr.Trent...
I have been using a formula for zinc die casting materials. If you try this formula you will get rid of the cyanides problems.I have used this formula for 2 years. At first we had some zinc contaminations. But we add some process in plating facility and we succeed this. Maybe we are the only ones to use this process in the plating world. I hope Mr. Ted Mooney views positively this formula.
FORMULA:
NICKEL SULPHATE (90 gr/lt)
BORIC ACID (15 gr/lt)
AMMONIUM KLORÜR (25 gr/lt)
SODIUM SULFATE (90 gr/lt)

pH RANGE: 6-6,5
Current Density:1,5-2,5 A/dm2 (depending on your part's geometrical shape)

BUT! (ATTENTION!)
IF YOU RUN THIS PROCESS, YOU HAVE TO RUN CONTINUOUS DUMMYING. IF YOU DON'T DO THIS YOU WOULDN'T CONSIDER THIS PROCESS BECAUSE YOU WILL HAVE SOME TROUBLES ESPECIALLY ZAMAC CONTAMINATION.

TRY, AND PLEASE RETURN A REPLY TO ME.

GOOD LUCK.
Alaattin Tuna
- TURKEY
---
August 2014

Thanks, cousin Alaattin.
Regards,
Ted Mooney, P.E.
finishing.com
Pine Beach, New Jersey
---
(2005)
Are you using this as a strike bath before bright nickel or is this the only nickel you are applying to the part?
Gene Packman
- Great Neck, New York
---
(2005)
!! Hello again.

I use this process instead of cyanide copper bath. So, I eliminated cyanide from plating facility. If I say our process way ;1-hot degreasing 2-ultrasonic degreasing 3-electrical degreasing 4-acid pickle 5-HARD NICKEL (I mentioned and to give formula bath before mail. I use Instead of copper cyanide bath. High ph nickel bath.) 5-Bright nickel.

I hope to help somebody especially to love and want non-cyanide life.
Alaattin Tuna
[returning]
- TURKEY
---
(2005)
Dear M Tuna,

What temperature do you run your special nickel bath?
Therese Souza
- Attleboro, Massachusetts
---
(2005)
Dear Mr. Tuna!
Do you carry out the process you're offered in barrel or do you have an experience of plating die casting parts in the barrel without cyanides? And what type of ZAMAC you are plating? I mean chemical properties.

Best regards and thank you anyway.
Vladimir Zavertaylo
- Dniepropetrovsk, Ukrane
---
---
January 22, 2014
Q. Small amount of Non-cyanide copper strike solution has been transferred to acid copper bath by mistake.
How to remove it from copper bath because plated gravure cylinder is too brittle.
I have done carbon treatment also.
Please help.
Komal Kumar
- Rudrapur, u s Nagar, India
---
---
Blisters in nickel plating zinc diecastings
August 22, 2016
Q. Sir

We are Facing Blistering issue in nickel plating on Zinc diecast. Our process is as follows:

1.Ultrasonic cleaning
2.Soak cleaning
3.Cathodic cleaning
4.Acid activation
5.Alkaline copper strike
6.Alkaline copper plating
7.Acid Copper plating
8.Copper activation
9.Bright nickel plating

Kindly suggest on the same.
Regards
Snehal
Snehal patil
- PONDA ,GOA ,INDIA
---
August 2016
A. Hi Snehal. Are the diecastings individually inspected for absence of cold shuts and other defects before plating? Your process sounds okay, but even a good process will leave you with a blister at every cold shut.
Have you broken some of these blisters and observed what material you see on the substrate and on the underside of the blister? Thanks.
Regards,
Ted Mooney, P.E. RET
finishing.com
Pine Beach, New Jersey
Striving to live "Aloha"
---
August 24, 2016
Q. Sir

Yes sir we are having the issues with die-castings. Would like to know what test we can do to check the porosity and cold shuts before plating. So also we are getting the feedback that same parts come ok with other platers who do cyanide copper plating.

Regards
Snehal
SNEHAL PATIL
[returning]
- PONDA, GOA, INDIA
---
August 2016
A. Hi Snehal. If some of your platers generate acceptable parts and some generate unacceptable parts, what you must do is simply to have only the good platers process your parts. You probably can't solve the problem for the poor platers anyway, and it might even be unethical to try to learn the trade secrets of your successful platers and pass them on to the others.
But, as I suggested, I think it is more productive to examine the substrate and the underside of the blisters to determine at what stage the problem develops than to just start changing things and hoping for improvement.
There may be tests for porosity and cold shuts, but I am not familiar with them. My only experience is in examining diecastings by eye to look for problem areas. The intention is not so much for the purpose of 100% inspection as to determine whether the quality of the diecastings is good enough, and improve it until it is consistently good enough. Best of luck.
Regards,
Ted Mooney, P.E. RET
finishing.com
Pine Beach, New Jersey
Striving to live "Aloha"
---
August 25, 2016
Q. Sir

We have In-house plating facility where We are doing MS, MAZAK, BRASS in same line With Different Pre cleaning followed by alkaline Copper, Acid copper, Bright Nickel, Trivalent chrome (Non Hazardous, Environmental friendly process).
Since we are facing issues with this In-house line and we want to improve upon the same. And our other platers Get good results as they Have Cyanide copper process.

Kindly suggest on the same.

Regards
Snehal
SNEHAL PATIL
[returning]
- PONDA, GOA,INDIA
---
August 25, 2016
A. Hi.
The acid salt (as per Trent Kaufman process) for activation prior to cyanide copper plating will definitely help alot. Make sure it is formulated for zinc castings.

Good Luck.
SK Cheah
- Penang Malaysia
---
August 28, 2016
! Sir

We are already using acid salt before Alkaline copper plating.

We don't have Cyanide copper plating.

Regards
Snehal
SNEHAL PATIL
[returning]
- PONDA,GOA,INDIA
---
August 2016
A. Hi again. The overall thrust of your 4 postings seems to convey your conviction that lack of cyanide plating is the problem. There is no doubt that cyanide makes day-to-day operation cheaper and easier, but two readers have reported success with alkaline non-cyanide copper, and another has reported success with a nickel strike in lieu of copper. I have also seen the nickel strike successfully used in two facilities, but I was not involved in the chemistry of it. I have twice suggested that you scrape off the blisters and learn at what stage in the process they occur, but you haven't gotten back to us on that. I'm not quite sure what information you are asking people for at this point, but good luck.
Regards,
Ted Mooney, P.E. RET
finishing.com
Pine Beach, New Jersey
Striving to live "Aloha"
---
July 30, 2017
Q. Sorry, sir, for reverting back so late. We scraped off the blisters coming on plated part of zinc die-casting; it was observed that it was the base material, so it might be occurring from alkaline copper strike bath. After that, someone suggested that we put alkaline pre-dip having pH 7-8 before alkaline copper strike; some problems solved by these methods, but still 15-20% rejection for plating on zinc die-castings.
Kindly give Ur suggestions
Snehal prakash patil
[returning]
- Ponda Goa India
---
---
December 28, 2016
Q. Dear All,

I am working with non-cyanide copper barrel plating. The solution is commercial, I don't know what is the chemistry, but the supplier advises to use cathode/anode area ratio 1:1.
We are facing this problem:
- If we work with a small barrel (pilot test, 3 kg), area ratio 1:1, with less than 8 Volts we have a current up to 1.2 A/dm2.
- If we work with a big barrel (30 kg) the current at 12 Volts is not even 0.5 A/dm2.

Do you think these kind of chemicals lose their efficiency with high current or the problem might something else?

Thank you very much.
Carmelo Mirabile
- Roma, Italia
---
December 2016
A. Hi Carmelo. I don't think the solution composition is a problem. In fact, I'm not even sure that there is a problem except perhaps for expectations of greater productivity than is practical. A plating rate of 0.5 A/dm2 (5 Amps/sq ft) for large production-sized plating barrels doesn't strike me as ludicrously low.
Was the pilot run done in production barrels filled only to 10% capacity? If so, you had 10X as much barrel wall area for the current to pass through per kg of production. If the pilot run was done in lab barrels, the anode centers were probably smaller for less solution resistance and still the barrel wall area compared to parts area was much more favorable.
But you might look at the hole size in the barrels as it's possible that it's too small. What is the part size/shape and the hole size? Are these new barrels where you are confident that the holes aren't partially peened shut?
Regards,
Ted Mooney, P.E. RET
finishing.com
Pine Beach, New Jersey
Striving to live "Aloha"


This public forum has 60,000 threads. If you have a question in mind which seems off topic to this thread, you might prefer to Search the Site