Not a lecture hall but a roundtable with a seat for you!
60,000 topics spanning 36 years. Education, Aloha, & Fun
topic 33777 p.7
Rash from Ring? Fixed by Boiling in Vinegar & Peroxide!
---
< Prev. page (You're on the last page of this topic)
Skip to newest posting

---
A discussion started in 2005 but continuing through 2020
June 15, 2012
Thank you all for posting...I have been so frustrated by this painful rash. I, too, have a platinum ring and after wearing it for about 6 years it started causing this rash. I swear it happened after I had my first child. It wasn't so bad before, but now after 11 years and my second baby it is horrible, within hours of putting my ring back on after I haven't worn it for weeks (and my finger is healed) it starts itching and breaking out. I thought it was from weight gain, but then I lost the weight. I thought it was from dirt/bacteria so I cleaned it with all kinds of stuff. I have heard about having it re-dipped, so we'll have to see if I'm allergic to the platinum then it might be worth it. First, I'm going to try the peroxide/vinegar solution and hopefully this works.
Carol M.
[last name deleted for privacy by Editor]
- Oakley, California, USA
---
September 5, 2012
A. Hello everyone. I was experiencing the same thing. I had my wedding ring for about a year and then Bam! One day it starts to irritate my finger, turning it red, inflamed, and even swollen over time -- which can be very dangerous! I did a little research and here's what I did. They say it's highly unlikely to be allergic to the Rhodium coating they usually put on gold rings to make them more durable (not that expensive). So what happens over time that coating wears down from everyday use and the other metals from your gold ring you may be allergic to. Hence why it takes so long for a reaction. So I took my ring back to the jeweler, had them coat the ring in Rhodium again, then I now put deodorant on my ring finger in the morning to keep my finger from perspiring and you know what ... No More irritation!! I just figured it only gets irritated when you perspire or your finger gets wet and the metals are allowed to get into the skin. So what keeps you dry and stops perspiring? Deodorant. Try it, what do you have to lose? We all want to keep our beautiful rings that mean so much to us so give it a try!! It works for me no problem ever since and you may have to get your ring dipped every so often because that rhodium coating does wear off. So that's all. Thanks everyone -- I hope this helps you,like it did for me!
Amy
[last name deleted for privacy by Editor]
- Rochester, Michigan
---
December 20, 2012
Thanks Amy. If deodorant actually keeps fingers from sweating it's quite a clever idea.
Regards,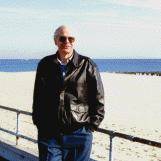 Ted Mooney, P.E.
finishing.com - Pine Beach, New Jersey
Striving to live Aloha
---
December 17, 2012
Q. Hi All, my problem is slightly different because within 1 week of wearing my beautiful new white gold rings which I bought in the States my rash started. So I think it may be the nickel as I do have sensitive skin and eczema and have problems with cheaper costume jewellery. Do you think that the peroxide and vinegar will work as I don't think the bacteria you are talking about could have built up within 1 week of wear? Many thanks in advance.

Catherine
Catherine Wilson
- Monflanquin, France
---
December 18, 2012
A. Hi Catherine. It certainly sounds like nickel rash, which probably won't be helped with peroxide and vinegar. Sadly, once you've been exposed to too much nickel and have acquired the allergy, it's for life. Although nickel is not allowed in jewelry or items in intimate contact with skin in the European Union, we have no such consumer protections in the USA.
I'd suggest seeing a doctor to confirm that you've acquired nickel allergy. If so, you must now check all jewelry (and jeans, bras, or anything with metal in it) that you buy in the USA for nickel; if that's not practical, you can't buy such items in the USA anymore.
Regards,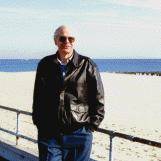 Ted Mooney, P.E.
finishing.com - Pine Beach, New Jersey
Striving to live Aloha
---
January 21, 2013

Thank you to finishing.com and all of you who have posted you problems and solutions/results on here. I too was having a rash underneath my Platinum wedding ring set. At first I thought it was due to cleaning and having my hands wet a lot. Then I thought it was due to cold weather, but when the problem was getting worse with the red, dry cracked skin that would get little clear blisters that would pop, ooze and then burn and itch, I just couldn't take it anymore! The rash started to spread up my knuckle and up the back of my hand. It was so bad that I never wanted to show my hand or my ring to anymore in fear that they would think I had a disease. I would occasionally take my ring off (sometimes for days) to let my finger have a break, but as soon as I would put my ring back on the rash would come right back (so frustrating). So one day I found this site and started reading everyone's comments and decided to try the Vinegar/Peroxide solution and IT WORKED!!! I took a little glass bowl and put 2 parts (2 tsp) White Distilled Vinegar to 1 part (1 tsp) Hydrogen Peroxide and let my rings sit in the solution for an hour then rinsed them off and then boiled them for 5 minutes in water (was too afraid to leave them for too long), then let them dry. I then decided to do the same 2:1 Vinegar/Peroxide solution and soaked my finger and in it for a half and hour and then rinse in hot water and to my wonderful surprise it worked. I have been Painful Rash free for almost 2 Years now. I have read that vinegar has a way of helping and restoring the pH balance in people's skin. I now use 1:2 Apple Cider Vinegar/Water as a toner on my face to help clean, tone and lighten my acne scares and dark spot. I also drink 2 tsp with water before I eat a meal and it has helped me to feel full and eat less, helping with my 15 weight lose. Got to love the Natural wonders of Vinegar. Hope this helps anyone who is going through this.
Alisha Chastain
- Elk Grove, California
---
March 26, 2014
Q. I've been having the same problem with my engagement ring that everyone else seems to be having, and I'm curious to see if the vinegar and hydrogen peroxide would work for me. My only concern is that instead of a diamond, the center stone on my engagement ring is a lab created emerald. I am wondering if anyone else has experience with this solution who has an emerald in their ring.

Thanks!
Rachel Anderson
- Huntsville, Texas, United States
---
August 19, 2014
Q. Hi everyone I have been married for over ten years and about a year and a half ago I started developing the same dry irritation on my ring finger,so I started wearing a ring less, about two months ago I stopped wearing my ring all together but the rash continues to get worse and spread to other finger. Does anyone know what could be causing it to continue to be irritated even though I no longer wear my ring?
patricia jenkins
- Raleigh, North Carolina USA
---
October 24, 2014
Q. How many on this thread have chronic pain disorders? I'm beginning to think mine is just that. Doesn't matter WHAT kind of metal, gives me what looks and feels like poison ivy. Watches do it to me, too, even plastic backed ones where no metal touches my skin. Only place I can wear jewelry of any kind more than a couple hours is with hoop earrings. I really would appreciate knowing if a large percentage of folks on this thread have fibro, chronic fatigue, ME, Ehlers Danlos, etc. Thanks in advance!
Lacey Malliard
- Hot Springs, Arkansas, USA
---
October 28, 2014
Q. I originally had a platinum engagement ring and wedding band which was totally fine until about 4 months after I had my daughter at which point I developed the same dry, itchy, irritated rash everyone talks about. My jeweler explained that some women become allergic to different metals due to hormones after giving birth. I had the ring remade in white gold (after testing a white gold ring for a few weeks) and eventually the rash came back even with the new metal. Recently when I wear my ring I not only develop a rash on my ring finger almost instantly but I am also developing a sort of sympathy rash on my right hand even when I don't have a ring on my hand. Does this happen to anyone else?
Suzanne Shatzel
- Buffalo, New York, USA
---
December 23, 2014

I've had ring rash for about 8 months I tried the peroxide and vinegar mix. 10 minutes later there were things floating in the bowl; after 30 minutes I removed the rings and scrubbed them with unscented hand soap, then boiled them in water for about 10 minutes. The ring feels so much better and so far no more rash.
Latoya Springs
- CHARLOTTE North Carolina
---
June 15, 2015
Q. Can anyone tell me how much vinegar and how much peroxide to use? This would be for 2 rings.Thanks.
Gail Green
- Phila Pennsylvania USA
---
June 2015
A. Hi Gail. Several people suggested 2 parts vinegar to 1 part peroxide. How much you need depends on how big your pot is and how you arrange them. I'd probably put a chopstick over the pot rim, then use string to hang the rings into solution rather than letting them bounce on the bottom when the solution boils. I would start with room temperature everything. Good luck.
Regards,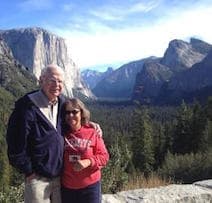 Ted Mooney, P.E. RET
finishing.com - Pine Beach, New Jersey
Aloha -- an idea worth spreading
---
September 18, 2015

Thank you all so much for posting. I was devastated to not be able to wear my beautiful platinum wedding ring set because of a terrible rash that developed during my second pregnancy after 5 years of no issue. The hydrogen peroxide/ vinegar and boil olution worked for me. So grateful!
Did not damage my beautiful very high end platinum ring.
Adrienne Gorge
- NOVATO, California, usa
---
May 30, 2016
Q. What type of vinegar to use I am having little red bumps on my ring finger and they will not go away I love my ring my husband got me I need help thank you
Ashley Keyes
- Easley South Carolina Pickens
---
May 2016
A. Hi Ashley. No harm is white vinegar, but I doubt that it makes any difference. But nickel allergy is also a real thing, and unfortunately that's what it may be.
Regards,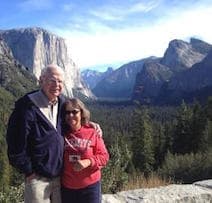 Ted Mooney, P.E. RET
finishing.com - Pine Beach, New Jersey
Aloha -- an idea worth spreading
---
June 24, 2016

I was about to get rid of the rash with cortisone cream but it came back when I put the ring back on. Trying boiling in peroxide and vinegar now!! Thanks for the tips.
Jodie radford
- Kansas City, Missouri usa
---
---
August 12, 2016
Q. Hi. I used to wear and 18 karat ring years ago with no problems. I have recently married and have a 9 kt white gold wedding ring. I have a dry red rash on the top and white skin underneath where it looks as though not enough air is getting to the finger. Do I boil it?
Don Reed
- Crawley. West Sussex, England
---
October 9, 2016
!! Wow, so many with the same exact problem I have been having! I am married 6 years and after 4 years I had the red blustery rash that itches and burns when I wore my rings. It started in the summer when my hands are wet a lot because of playing with water tables and sprinklers with the kids. It was irritating but as Fall came my rash was gone which I thought for good! But a year goes by and another summer it's back! It's now Fall and my hands are not wet as much but here I am still wondering how to get rid of this rash! As soon as I take my rings off and later my hands with every time of lotion and ointment I can find it looks better but as soon as I put my rings back on it comes back in the matter of hours! It literally woke me up middle of the night it was so itchy then it got a bit painful! I'm going to finally try boiling my rings in the peroxide and vinegar and wait to put my rings back on until the rash clears. I hope it does the trick! It makes me so sad I can't wear my rings because of this.
Margaret Arcasdia
- Rochester New York US
---
October 30, 2016

Thank you so much for this info!! I have been suffering with this rash for 5 years now on my finger and have only been able to wear my wedding ring for special occasions as the rash will reappear within a day! I am certainly going to give the boiling method with vinegar, etc. a try as it seems to be the obvious solution to the problem.
I noticed some people wondering about a nickel allergy. I wondered as well but if you tape an actual nickel to the inside of your arm for 24 hours you will see if you have an allergy. To my surprise, I didn't react to the nickel so here I was trying to buy a nickel free ring to replace my wedding ring and that would not have make any difference. -Will keep you informed about how the boiling method works for me. High hopes!!
Patty Cole
- Penticton, BC Canada
---
June 15, 2017

I'm so glad I found this post. I've been married a month and I have the red itchy poison ivy look on my finger. I didn't know what I should do. I feel terrible when I don't wear my ring but it causes so much irritation
I take it off every night. I've used alcohol swabs and all kind of creams on my finger but it's not going away. So I'm going to try the 2:1 vinegar and peroxide mix. So ill let y'all know if it works for me.
Leslie Shepard
- Spartanburg, South Carolina
---
---
June 18, 2017
Q. Can anyone tell me if you have to add water to the pot with the vinegar and the peroxide? And exactly how much of each ingredient? My ring finger looks so gross and itchy ... I can't wait to try this method and see if it works! Thanks so much for anyone's quick response.
Gina Piro
- Eatontown, New Jersey, USA
---
June 2017
A. Hi Gina ...
Jennifer G started the discussion, mentioning 2 parts vinegar, 1 part peroxide. No one has mentioned trying any other ratio; I doubt that it's critical. Most people seem to have soaked in the mix for about an hour, then boiled in water for 10-15 minutes.
Regards,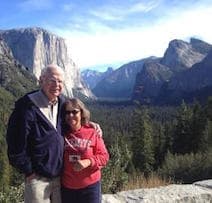 Ted Mooney, P.E. RET
finishing.com - Pine Beach, New Jersey
Aloha -- an idea worth spreading
---
July 12, 2017
Q. I just boiled my rings and they turned black as two are silver and the other is rhodium plated over silver. What can I do now?
Eva A Auguston
- Clarksville, Tennessee
---
July 2017
A. Hi Eva. Never put different metals together in a conductive solution, as one of them can sometimes de-plate and plate out onto the other. So do one ring at a time next time, and for any other fixes. When you're stuck in a hole it may not be a good idea to dig deeper, so maybe a visit to the jeweler is in order :-)

But we do have many threads about removing tarnish from silver. Rubbing toothpaste is one solution mentioned in, for example, letters 43774 and 45756; aluminum foil and washing soda is another solution mentioned in, for example, letter 4785. Good luck.
Regards,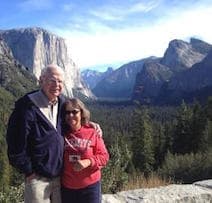 Ted Mooney, P.E. RET
finishing.com - Pine Beach, New Jersey
Aloha -- an idea worth spreading
---
August 27, 2017
Q. Can you do this with a sterling silver ring?
Keasha Bellamy
- Owensboro, Kentucky
---
August 2017
A. Hi Keasha. Several people on this thread, including Eva just above, have reported that it turned their silver rings black. While you can probably get them shiny again with toothpaste, per the answers we just gave Eva, I doubt that anyone will put a finer point on the answer for you. Good luck.
Regards,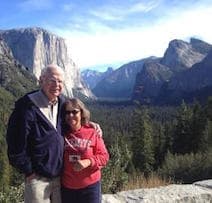 Ted Mooney, P.E. RET
finishing.com - Pine Beach, New Jersey
Aloha -- an idea worth spreading
---
July 16, 2017

Hello everyone. I was doing research for my boyfriend online because a Titanium ring I bought for him a year ago has been giving him rashes here and there.
Upon my research I concluded that,

1. He needs to take off the ring regularly and wash his hands more. Bacteria grows under the ring over time. So washing will help.

2. The peroxide/vinegar technique that was mentioned earlier for cleaning! Thoroughly clean the ring until it's nice and shiny, making sure you get all the bacteria off.

3. After cleaning the ring, COAT the inside of it with clear nail polish.

I think this sounds like valid steps that I will try out soon. Hope it helps!

Kameyah Dou
UW Student - Marysville, Washington, US
---
September 4, 2017
! I just can't believe how many people have the same issue.I developed this rash in my early twenties took me forever to get rid of. Now I am in my 60s and it's back again. My finger is a red rash blistering hot mess only on the sides of my finger. I have gone without wearing the ring for weeks it heals put it on back again. I read to also put a clear coat of polish on the bottom and sides of the ring. I will be trying the vinegar peroxide cleaning too. Good luck everyone! Happy healing.
Janet York
- Clinton Township, Michigan
---
---
September 27, 2017
I just want to add to this thread that I had briefly read over the comments and I had been experiencing the same rash from my ring. I was so excited to finally be able to wear my ring again!! I let me rings sit overnight in a vinegar and peroxide mix. I woke up and RUINED ALL MY RINGS!! It should really be notated in the title of this thread that this is a fix for platinum or gold. I am so upset!
Laura DeLara
[not supplied]
---
September 2017
A. Very sorry for your troubles, Laura :-(
Many people have reported that the tarnish on silver rings can be easily removed with toothpaste and a cloth though; please see letter 43774 and see if that works for you, and get back to us.
Despite some readers having claimed success with soaking overnight, overnight is oa very different thing than 15-30 minutes, and I'd be cautious about that being safe for any rings let alone silver ones because that might be sufficient time for pitting or other damage; others have also said that their silver rings turned black, but haven't gotten back to us about attempted removal of the blackening -- please be the first!
Regards,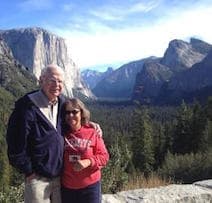 Ted Mooney, P.E. RET
finishing.com - Pine Beach, New Jersey
Aloha -- an idea worth spreading
---
---
October 11
Q. I have the same problem with the skin irritation as well with my Pandora Ring which is sterling silver. Will my ring be okay if I boil it in the vinegar and peroxide? I just don't want to damage it.
Kailey Pour
- Troy, Ohio, United States
---
November 2017
A. Hi Kailey. At least three women on this thread, including Laura immediately above, said that it turned their silver rings black. Nobody has yet gotten back to us regarding our suggestions to try silver polish or toothpaste to fix the blackening, so we don't know how severe or permanent the blackening was. Or maybe they got to like the blackened look ... we do have several threads on this site about how to aesthetically blacken silver :-)
It wouldn't surprise me if the vinegar & peroxide also tarnishes low karat gold, since that may contain a good amount of copper and/or silver. Still, when someone badly wants to wear their ring, but can't because the skin irritation is too maddening, accepting a certain amount of risk might be the only practical approach. When you get a lead on a potentially good way to do something you sometimes just have to try it; few of us can spend months & months researching the absolutely perfect, positively mistake-free, way to paint a birdhouse. Life is short, and requesting certainty may be too much :-)
Luck and Regards,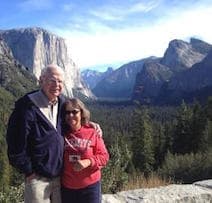 Ted Mooney, P.E. RET
finishing.com - Pine Beach, New Jersey
Aloha -- an idea worth spreading
---
---
November 25, 2017

So happy to have found this site. An answer to one question "does anyone have chronic pain or fibromyalgia that this is happened to with the rash under the rings...?". Yes I do have both severe chronic pain and a severe fibromyalgia as well.
I do want to thank you all for describing that rash; mine was swollen and red & itchy & Flaky & irritating and OMG I'm going directly into the kitchen after I finish this post and put these Rings, all seven of them that I wear 24/7, and it's part of some type of boiling water and suspend them some type of way and then soak them in the vinegar and peroxide. Just too many people have recommended this and had it work for them. Nothing beats a failure but a try and this is just an awful and ridiculous rash for someone that is especially a jewellery lover and gemstone collector.
Also, to answer one other question, yes I do wear a real emerald not a lab-created and also develop the rash under that, and I also where a lab-created 5 carat blue spinel with Platinum over sterling silver that I've gotten that horrid rash pretty much on the top and the sides of my fingers like everyone else it doesn't seem to go all the way around my fingers. Thank you to all of you I hope you have saved me from a lot of irritating itching and suffering. Now perhaps I can return to showing off and loving all of my rings and still wear them 24/7. Everybody take care and God bless.
PS I'm licensed and trained manicurist for many years and never have I seen this type of rash on anyone's hands so again I want to say thank you for this blog.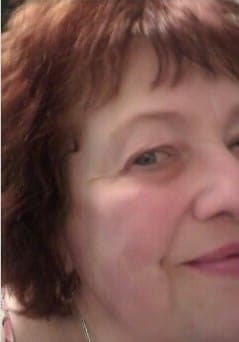 sara white
manicurist - Goodettsville, Tennessee USA
---
November 2017
A. Good luck Sara. But don't let rings of different metals touch each other while in an acid solution like vinegar.
Regards,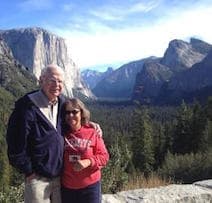 Ted Mooney, P.E. RET
finishing.com - Pine Beach, New Jersey
Aloha -- an idea worth spreading
---
November 16, 2018
A. One add since this process didn't completely solve my problem: if you have recently worn your rings in a hot, sweaty climate (Hawaii in my case), you may have some sort of fungal infection. Gross, but easily curable. If your skin is scaly, itchy, and red, try an Athlete's Foot cream in the area in addition to boiling and cleaning your rings. Keep your rings off until the skin is totally clear the water that gets under your rings no matter how carefully you dry them will exacerbate the rash. A friend who backpacks a lot recommended it to me after seeing my rash and it cleared up within a week after bothering me for months.
Katie Kanty
- Boston, Massachusetts, USA
---
August 20, 2020

I am so grateful to this group for solving my problem. Occasionally my wedding rings cause the rash others described. The hydrogen peroxide & vinegar soak makes it go away! I will add that the rash comes often after preparing raw chicken or turkey without gloves. Anyway, this post was life changing and I wanted to say thank you!
Adrienne Helen
- Bay Area, California
adv.