Where the world gathers for
plating, anodizing, & finishing Q&As since 1989
-----
Restore Silver damaged by bleach ... toothpaste is the answer
Six 6.2 oz. tubes of Crest

(as an Amazon Associate
& eBay Partner, finishing.com earns from qualifying purchases)


Thank you! Accidentally got super strong bleach on my rings. Good as new now.
d lynnl
- Lorain,Ohio
March 30, 2023

Thank you so much for all the advice on cleaning silver. I too cleaned with bleach & left my rings on & now they are black! I'm so glad I found your site! I'm going to try toothpaste & hopefully my rings will look like new! Thanks again!
K Griffin
- Madison, Indiana
September 14, 2023
---
---
⇩ Closely related postings, oldest first ⇩
---
---
Q. I spilled Clorox Bleach on some of my silverware and it stained, tarnished or damaged the silverware. Is there any means of restoring my silverware to its original condition?
Mannie Wilks
architect - Culver City, California
2007
A. If it's sterling silver, enough rubbing with silver polish will eventually restore it. If silver plated you may have damaged it beyond repair.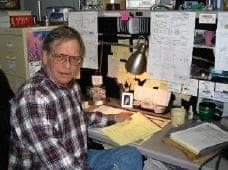 Jeffrey Holmes, CEF
Spartanburg, South Carolina
A. Mix precipitated chalk [affil link] and some water (a few drops of ammonia [adv: item on eBay & Amazon] can be added). Object must be rubbed with that mixture; after treatment rinse it well. Hope it helps and good luck!
Goran Budija
- Cerovski vrh Croatia
Five 8-oz tubes of Colgate

(as an Amazon Associate
& eBay Partner, finishing.com earns from qualifying purchases)

A. The best way to clean any silver, sterling or plated, is to rub it with toothpaste! Cheap, no-name brand toothpaste is a perfect alternative to silver polish. No bad smell and super cheap!
I rubbed my bleach stained sterling silver ring for just a minute with toothpaste and, ta-da, no stains!
(unfortunately doesn't remove big scratches, just buffed it to a great sheen :)
Karen Smith
- Boise, Idaho, USA
March 31, 2008

Thank you guys. The wife would have killed me.
Sgt Tomas Mikul
- Boston, Massachusetts

Thanks for the tip on using the toothpaste. My wife cleaned something with bleach and forgot she had her Tiffany ring on and we thought it was ruined.

Thanks again!
Derrick Curry
- Pittsburgh, Pennsylvania
A. I had a beautiful silver ring ruined by bleach. I used toothpaste (preferably blue), rubbed it with a toothbrush for 3 minutes, and then cleaned it silver cloth -- and voila good as new!
mirna perrin
- Jamaica, New York

Well I had a cup of bleach sitting in the sink and I accidentally put my Mom's 200 year old sterling silver spoon into it!! Yikes! And the toothpaste, rubbed in for a few minutes by hand (you have to rub fairly hard) did the trick.
Jodi fulsom
- Summerland, BC Canada

I had a beautiful sterling silver and CZ ring set. I put my hand in some bleach water and the rings turned black. Decided to google for solution and lo & behold the toothpaste restored them to almost new. Thanks a million to the person who discovered this. I was about to throw the rings away.
robin logan
- east haven, Connecticut
A. Mr. Clean Magic Eraser [affil link] sponge and Wright's silver cream [affil link] Works like a charm! I had several silver dishes accidentally get put in bleach water. They all came out blotchy & cloudy. Now they are good as new! I tried the toothpaste trick and it didn't work. I tried the regular sponge that comes in the Wright's Cream and it didn't work. Then I decided to try the Wright's silver cream [affil link] with a Mr Clean sponge and it all polished right up. You do have to add a little elbow grease, but not too much more than what you have to do when a piece is badly tarnished.
Lisa Andrews
- Birmingham, Alabama, USA

A guest unwittingly put some silver-plated spoons into some weak bleach but the toothpaste remedy worked a treat.
David Sibbald
- Colyton,Devon, UK
A. Silverware Re-polishing.
I have a banquet facility and one of my staff persons put bleach in a pan with lots of stainless steel silverware. It immediately turned black. I thought it was ruined forever. But another staff person took the silverware and put them in a pan of vinegar [adv: vinegar in bulk on eBay & Amazon]. He then rubbed each piece with steel wool pad (no soap). The silverware is absolutely repaired and can be used daily again.
Dr. E. McD. Wortham
Palladium Caterers - Baltimore, Maryland USA

Thanks for the toothpaste advice; worked like a miracle, inexpensive and handy.
Rosemarie lugayalugay
- Berwyn Illinois USA
A. Real silver can be kind of restored with a mix of:
hot water toothpaste and dish soap, it worked a little for me.
cristian ramirez
- Woodburn, Oregon

Thank you. I was devastated that I had bleached a ring my daughter gave me. The blue toothpaste really works.
Jo Barry
- Melbourne Australia
March 24, 2023
A. @Robin Logan Ooh, never "throw away" precious metals. If nothing else it can be sold (or at very least donated!) for meltdown value!
Bonnie Click
- Roseville, California
September 24, 2022
---
---
Q. I have a silver ring with a stone that I got in Ireland, with a stone from bc. And I got bleach on it. Please help me restore it back to its original.
danielle salazar
- sarasota florida united states
February 27, 2016

THANK YOU SO MUCH FOR THE TOOTHPASTE IDEA. I dropped my best friend's and my bracelet in bleach and the Toooth paste accurately worked. It took me about ten minutes to clean the whole bracelet but it was totally worth it. Thank you so very much for that idea.
Esther Fleeson
- Custer, Wisconsin
A. I bleached some of my white shoes and I didn't realize bleach would ruin my two silver rings, one of them an antique! This toothpaste trick worked like a charm on my band and on the intricate antique ring, thanks!
Shannon Parcher
- Lakeville, Minnesota

Oh my gosh! This was so HELPFUL! ... I thought I RUINED my silver wedding ring after I used bleach while cleaning some bathrooms and it looked like destroyed metal -- grey and splotchy -- and I was very discouraged. Then I read to use TOOTHPASTE and rub for a minute ... I got my Toms Toothpaste and began rubbing, in less than 45 seconds my ring is shining, glistening, beautiful, like it hasn't been in years!! TOOTHPASTE ABSOLUTELY WORKS!
Jonathan Palma
- Kailua Kona, Hawaii

Wow, I was fretting over this all afternoon. I got straight chlorine on my silver ring and it turned black. I scrubbed with dish soap but it did nothing. I thought I was doomed to a black ring. But I tried the toothpaste, which I usually use to clean my diamond ring, and it worked. Looks like new. Thank you!
Lucy Carlson
- Venice, Florida

Without thinking (obviously), I washed my outdoor table with bleach. It has blackened my rings. I tried the toothpaste (as I always do) but it didn't work.
Juanita severson
- Lowerlake, California
March 30, 2016

Wow... Thanks for the toothpaste advice, it just restored my wife's ring which fell in bleach.
Solomon Tawiah
- Tema, Ghana

THANK YOU!!! I was frantic. I didn't know bleach would do that to my rings. I had some toothpaste in my desk at work and it worked like a charm~!!
Rayne Prescott
- minneapolis, Minnesota, usa

THANKS SO MUCH, HAD A CABLE CUFF BRACELET FOR ABOUT 3 DAYS AND WAS CLEANING WITH BLEACH AND IT TURNED BLACK...FOUND THIS POST AND IT WAS FIXED IN 5 MINS. APPRECIATE THE INFO!
MICHELLE KELLEY
- SHARPSBURG, North Carolina, USA
---
---
Q. I unfortunately put my rings in silver cleaner & got busy with the kids needless to say the rings are super dull & look completely ruined..
Gonna try the toothpaste however any other suggestions?
Stephani Viars
A beautiful you - Corona, California
August 20, 2017

Damaged my ring cleaning a bathroom wall with neat bleach.
Found your answer about toothpaste - worked a treat.
Thank you.
Al pearce
- Shropshire, U.K.

So right now I'm a wreck because my husband is away for a couple months and I am missing him like crazy. Well, tonight I was pouring some bleach on a stain that was on my daughter's shirt and bleach seeped through to my hand. I didn't think anything of it but when I went to rinse my hand, I was horrified to see my rings black! I began sobbing and immediately googled what went wrong when I saw this site.

I went and got some toothpaste and begin polishing but saw no change. I was devastated but kept reading when I saw someone say they had to rub really hard. So I tried again et voila! Like magic my rings are completely restored. Now I'm crying of happiness. Thank you isn't strong enough of a phrase to exclaim my gratitude.
Amanda Cross
- Hot Springs, Arkansas USA
A. I had silver flatware discolored by bleach. I tried both Wright's silver cream and toothpaste applied with a Mr. Clean sponge, and would say the toothpaste worked slightly better than the silver cream. So I would recommend not going out to buy silver cream if you don't already have it on hand.
Letitia Pepper
- Riverside California USA

Toothpaste worked great! Accidentally got bleach on my wedding band, was marbled with tarnish immediately. Googled and this site came up first. Since I had toothpaste readily available, I tried it first and it worked like a charm! THANKS!
Robin Turnmire
- Rockford, Tennessee, USA

I received a beautiful ring from Tiffany's for my birthday about a month ago. While cleaning I poured bleach into my dish water and forgot to take off my ring. Of course it was a low strength of Clorox but it made my new ring look tarnished. I thought it was ruined. I found this site and tried the toothpaste solution and it has nearly restored my ring. It does take some effort but well with it. This saved me postage to send the ring to Tiffany and restoration fees for restoring it. Thank you, thank you, thank you.
Elizabeth Taylor
- Albuquerque, New Mexico USA
---
---
Q. I've just cleaned my pandora bracelet & rings in silver jewellery cleaner. Come to take them out and they are white!! Please can somebody help me!!
Beth jones
- Salford, Lancashire, England
April 17, 2017

Thought I had destroyed my Pandora bracelet and charms with a silver bath cleaner ... busily restoring them right now with toothpaste!! THANK YOU!!
Brenda Harkin
- New Zealand

Just googled "restore damaged silver" and immediately tried the toothpaste, and abrakabam -- my chain and bracelet with pendant all restored like new -- thank you sooo much.
faranaaz Scala
- cape town, western Cape, south Africa
---
---
Q. I have a sterling silver rope bracelet that is badly tarnished. I also forgot to take my sterling ring off before using bleach. I like the toothpaste idea, but wonder about the rope. will it get in the grooves? also the ring spells out "MOM", so there is detail. I'm thinking maybe a toothbrush? any other ideas to get into the crevices?
Renee Terry
- Owensboro Kentucky USA
July 29, 2017
"Silver Tarnish Strips"
on eBay or


(as an Amazon Associate
& eBay Partner, finishing.com earns from qualifying purchases)

A. I have been trying to melt silver myself from removing silver plate from silverware. I seen the worst of burning and tarnish. This method may seem odd but it works great...
Take a boiling pan of water add baking soda [adv: item on eBay & Amazon] a good little handful. Bring it to a boil, take some aluminum foil, wrap your silver in the aluminum foil. Make sure the silver is touching the aluminum foil decently while wrapped in it, drop the aluminum foil with the silver into the boiling water. You could turn the heat off at this point; let the aluminum foil and silver sit in the boiling water.
The baking soda acts as a salt bridge between the silver and the aluminum. You'll notice that the aluminum foil will start turning black because it's now receiving the tarnish and pulling it off of the silver. Let it sit there for 15 to 20 minutes, pull out the Silver. Almost all the way clean, a little rubbing at that point with a rag and toothpaste will make it superior bright. This works good on jewelry that's hard to reach with the toothpaste alone such as necklaces and different items. If it doesn't work the first time try it again, I can just about guarantee it to work and you'll be very happy with the results.
Sam Ruiz
- Anaheim California united states
July 31, 2017
Ed. note: Yes, this will work, and other readers have noted their success with it on thread 4785 and other threads. Thanks!

Just wanted to say thank you for the comment to use tooth paste, my ring was black after leaving on while bleaching and it is now gleaming and back to how it was and is intact & gleaming.
Jessica Holland
- United Kingdom

MIRACLE! Toothpaste and Mr. Clean Magic Eraser [affil link]. The eraser has a little bit more grip than a cloth and it worked fast and easy. a few moderate rubs and ALL GONE!!
Patty Proutey
Journey 4 Josh - Wilmington, North Carolina USA

A while ago, I accidentally had on my sterling silver Pandora bracelet on while cleaning the bathroom and bleach saturated in my bracelet. So after reading these posts this morning, I decided to go home and try the toothpaste challenge. Yes. It works! I can see my bracelet shining from across the room. Thanks!
Proctor General
- Atlanta, Georgia

BLUE TOOTHPASTE IS THE SAVIOR!
I have a sterling silver ring I wear daily. It's not terribly valuable, but was the first Christmas gift I got from my now husband so has a good deal of sentimental value. I nearly cried when I saw how black it had turned after bleaching some towels.

Then I found this thread, ran to the bathroom and just rubbed with my fingers and toothpaste. VOILA! cleaner than before!

Now my hubby doesn't have to know I nearly ruined the precious gift.
Alicia V
[last name deleted for privacy by Editor so he never knows]
- Fullerton, California, USA

A million thanks for the toothpaste idea!! My wedding ring is made of silver (neither of us likes gold) and though I've been using bleach (when it's unavoidable) since we got married almost 2 years ago, I've never had a problem before. Today my ring looked as black as anything. Your site was the first proper one giving a real response and solution! Thanks again and again!! (It took me about 30 secs to clean it with a toothpaste and a toothbrush as it has a lovely Trinity pattern engraved into it.) :)
Krisztina Rausch
- Freshwater, Isle of Wight, UK

The toothpaste worked GREAT!!
Louise Herman
- Riverton, Utah
---
---
Pandora jewelry turned white
Q. My Pandora has turned white after putting it in silver cleaner. How do I fix this?
Dianne L
[last name deleted for privacy by Editor]
- San Diego California
May 28, 2018
A. Anyone who says the toothpaste trick doesn't work, think again, it's not a trick; this is as true and real as a jeweller cleaning your jewellery. I've been using toothpaste to clean my silver for years and it never fails, I've damaged my ring with bleach and the toothpaste cleaned it beautifully, I used the toothpaste twice because of the shape of the ring but now it's shiny and beautiful again. Even on that antique road show program their advice is to clean with toothpaste and rinse properly.
Andrea Simms
- Peckham London

Thought I'd destroyed my pure silver wedding band -- Mrs. looked aghast at the state of it.
Didn't realise bleach acted this way with silver.

Thankfully the toothpaste trick worked.
Whoever came up with this saved my life.
k shad
- glasgow, scotland

I had to take my beloved Dad back to his homeland in Ireland after he sadly passed away this March. I bought a beautiful Irish Claddagh ring to commemorate this occasion and it meant so much to me. I bleached a white top in the sink plunged my hands in an was horrified ten minutes later when I looked down at my ring. It was patchy black an looked dull. I thought it was ruined. I was gutted. Thanks to all the people on here suggesting rubbing with tooth paste, my ring is restored back to its shiny beautiful condition. I'm so happy. Thank you. Tooth paste most definitely works wonders.
Debbie McFarlane
Lincoln, Lincolnshire uk

I own a Tiffany necklace for over 20 years; it was a gift so it means a lot to me. Was a gift for my daughters ... I dropped it in a bleach container that I had in the counter by accident and did not look good. Then I almost cried thinking I was not going to get it back to the normal color. But thank you for your posts -- got it back to normal so just want to say thank you, thank you so much ... I appreciate it from the bottom of my heart.
Maria spreadbury
- Kingsport Tennessee

Toothpaste works great, especially if you use a white or blue toothpaste with BAKING SODA! I made the mistake of trying to clean my Sterling silver Cuban link chain, and it turned this nasty dark color. I just covered it in the toothpaste, scrubbed with a sponge and water. Repeated this a few times and the chain's shining like a diamond!
Darrien Di Angelo
- Stockton California

TOOTHPASTE! wow, who would have thought?! thanks
Lois Burville-Ward
- Alicante, Spain
A. Mr. Clean Magic Eraser [affil link] 100% did the job! I got Clorox on a ring and it took it right back to sparkly clean :)
Emily Pennington
- Maryland, USA

Toothpaste did the trick!!!! Thanks for that quick and cheap method
Natalie Perry
- Johannesburg, South Africa

OMG!! This post was very much appreciated! I was about to kill my husband, thought he bought me a fake ring! You saved my marriage lol
Holly D
- Camden New Jersey
A. I know this is an old post. But over the 4th of July holiday weekend I was at my Auntie's beach house and was cleaning the lawn tables with soapy bleach water and had my silver ring on -- it turned dull & black. I immediately wanted to cry because I had just bought it 3 weeks ago. Fast forward to internet search to find out if there was a reason & cure to restore. THE TOOTHPASTE WORKS, again, TOOTH PASTE WORKS. I saw a few people who said it did not for them but went with the majority. I had the paste/gel mix w/baking soda and peroxide that I use every day. I rubbed it vigorously with just my two thumbs and in less then 5 min the tarnish/black was coming off. Took a small piece of toilet paper and rubbed off the toothpaste & BANG back to shiny and new. I almost cried this time with joy. PS I did it a 2nd time for a shorter period just to be thorough. Rinsed it with warm water w/a dab of soap (NO BLEACH) just to make sure all the toothpaste was off.
Jay Yates
- Washington DC

Whoever came up with this idea is GENIUS! The toothpaste removed all the bleached tarnish from my bracelet and my diamonds are sparkling like brand new. It was so quick I want to clean my diamond rings with it too. Can't say thanks enough! I won't be sending off my jewelry to cleaned ever again.
Bell LeChel
- Charlotte North Carolina United States
"Wright's Silver Cream
(pack of 6)"

(as an Amazon Associate
& eBay Partner, finishing.com earns from qualifying purchases)


Thank you All so Much! Yes Toothpaste works. I thought I'd ruined my Pandora Tassle necklace as I put it down on the kitchen worktop not realising I'd spilt some beach on there when I'd cleaned the sink earlier. When I went back to my necklace it had gone jet black and I was really upset. On finding this website after searching whether it was possible to reverse the effects of bleach on silver, I found all your marvelous suggestions about toothpaste and now it is as good as new, probably even shinier! I polished it with a silver cloth after as well.
Joanne Andrew
- Southend, Essex, England
A. I had a ring I wore into a pool that was black and splotchy. A jeweler sent it in for repairs and it was returned as unrepairable. I just left it in my jewelry box and decided to search to see if there was anything I could do at home. I tried the baking soda alone in hot water and then I tried the baking soda and salt. For some reason the addition of salt made a difference as I could start to see improvement. I did use a sponge to rub it with after it soaked for about 10 minutes and it started looking like new. I washed it off well and then used Wright's silver cream [affil link] on it and it now looks like new! Before it almost looked pitted and now it is smooth, bright and shiny!. While I was at it I had found a small sterling heart in my jewelry that was absolutely black. I tried the same method with it, and it too looks perfect!
I just wish I had taken before and after pictures!
Mary Petty
none - Eldora, Iowa, USA

Wow thanks everyone for these tips I was using a mould spray last night and woke up with a stained dark silver ring which has high sentimental value. The toothpaste trick took seconds to clear it and it's now definitely brighter. Yay
Rukia Senga
- Birmingham UK

Best ever. Toothpaste brought my chain back from black to silver.
Sandra greaves
- Welwyn England
---
---
Damaged sterling silver from using Tarn-x silver polish
Q. I used Tarn-X Silver Glaze [affil link] and my sterling silver cake server looks like the finish is worn off! Is this ruined or is there something that can restore the finish? Help!
Joyce Hook
- Phoenix Arizona usa
January 4, 2020
A. Hi Joyce. What is your basis for believing that the cake server is (solid) sterling silver rather than being silverplate? Is it stamped "Sterling"?

If it is stamped as sterling it probably is, and you may be able to follow the advise on this page of trying toothpaste. You can try the same thing even if it's not so marked, but it probably won't be successful because the silver plating may be gone.

If the cake server is of great sentimental value it can be replated, but the cost will probably be higher than a replacement. Sorry.
Regards,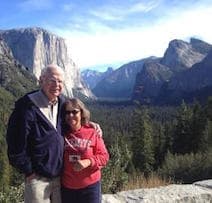 Ted Mooney
, P.E. RET
Striving to live Aloha
finishing.com - Pine Beach, New Jersey
---
---
David Yurman cable bracelet

(as an Amazon Associate
& eBay Partner, finishing.com earns from qualifying purchases)

Q. Help! Please!
I ordered a consignment David Yurmam cable bracelet. I got it yesterday. Yes, yesterday. I decided to shine up and forget.
I'm nearly in tears.
It's mostly white now.

Will regular toothpaste work. I'm nearly in tears.
Mimi Bowen
- Richmond Virginia
December 17, 2020
A. Hi Mimi. Sorry for your disappointment.
I'm not fully understanding, but I assume this bracelet is sterling silver and you put it into silver jewelry cleaner and forgot it for a while, and left it there for a long time and it turned white?
There are dozens of reports here and the great majority say the toothpaste worked to restore their silver. Although most of the readers were dealing with bleach-damaged silver, a couple seemed to say their jewelry turned white in silver cleaner and the toothpaste was fixing it. You may need a toothbrush to deal with the recesses in that cable pattern.
On the other hand, maybe you are implying that yours used to be black in the recessed areas and the blackening is all gone? If that is the case, I suppose you could expose it to bleach (since so many people say bleach turned their silver black), and then clean the highlights back to silver color with toothpaste or a Mr. Clean eraser? You might want to talk to a jeweler before doing something that radical though. Good luck!
Regards,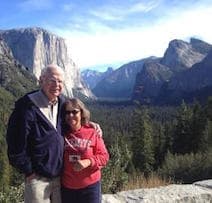 Ted Mooney
, P.E. RET
Striving to live Aloha
finishing.com - Pine Beach, New Jersey
December 2020

Thank you so much! I googled "silver bracelet turned white" and this thread came up. I cleaned my bracelet with toothpaste and it looks great!
LeeLee Johnson
Jewelry Owner - South Holland, Illinois
June 12, 2022
---