60,000 Q&A topics -- Education, Aloha, & Fun
topic 43774
Restoring Bleach Damaged Silver
A discussion started in 2007 but continuing through 2020
2007
Q. I spilled Clorox Bleach on some of my silverware and it stained, tarnished or damaged the silverware. Is there any means of restoring my silverware to it's original condition?
Mannie Wilks
architect - Culver City, California
---
2007
A. If it's sterling silver, enough rubbing with silver polish will eventually restore it. If silver plated you may have damaged it beyond repair.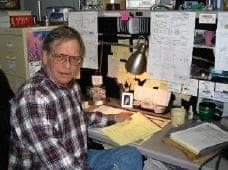 Jeffrey Holmes, CEF
Spartanburg, South Carolina
---
2007
A. Mix precipitated chalk and some water (a few drops of ammonia can be added). Object must be rubbed with that mixture; after treatment rinse it well. Hope it helps and good luck!
Goran Budija
- Zagreb, Croatia
---
March 31, 2008
A. The best way to clean any silver, sterling or plated, is to rub it with toothpaste! Cheap, no-name brand toothpaste is a perfect alternative to silver polish. No bad smell and super cheap!
I rubbed my bleach stained sterling silver ring for just a minute with toothpaste and, ta-da, no stains!
(unfortunately doesn't remove big scratches, just buffed it to a great sheen :)
Karen Smith
- Boise, Idaho, USA
---
August 15, 2008

Thank you guys. The wife would have killed me.
Sgt Tomas Mikul
- Boston, Massachusetts
---
May 20, 2009

Thanks for the tip on using the toothpaste. My wife cleaned something with bleach and forgot she had her Tiffany ring on and we thought it was ruined.

Thanks again!
Derrick Curry
- Pittsburgh, Pennsylvania
---
August 23, 2012
A. I had a beautiful silver ring ruined by bleach. I used toothpaste (preferably blue), rubbed it with a toothbrush for 3 minutes, and then cleaned it silver cloth -- and voila good as new!
mirna perrin
- Jamaica, New York
---
March 6, 2014

Well I had a cup of bleach sitting in the sink and I accidentally put my Mom's 200 year old sterling silver spoon into it!! Yikes! And the toothpaste, rubbed in for a few minutes by hand (you have to rub fairly hard) did the trick.
jodi fulsom
- Summerland, BC Canada
---
July 23, 2014

I had a beautiful sterling silver and CZ ring set. I put my hand in some bleach water and the rings turned black. Decided to google for solution and lo & behold the toothpaste restored them to almost new. Thanks a million to the person who discovered this. I was about to throw the rings away.
robin logan
- east haven, Connecticut
---
March 30, 2014
A.
aff. link
Mr. Clean Magic Eraser
sponge and Wright's Silver Cream! Works like a charm! I had several silver dishes accidentally get put in bleach water. They all came out blotchy & cloudy. Now they are good as new! I tried the toothpaste trick and it didn't work. I tried the regular sponge that comes in the Wright's Cream and it didn't work. Then I decided to try the silver cream with a Mr Clean sponge and it all polished right up. You do have to add a little elbow grease, but not too much more than what you have to do when a piece is badly tarnished.
Lisa Andrews
- Birmingham, Alabama, USA
---
March 6, 2015

A guest unwittingly put some silver-plated spoons into some weak bleach but the toothpaste remedy worked a treat.
David Sibbald
- Colyton,Devon, UK
---
May 16, 2015
A. Silverware Re-polishing.
I have a banquet facility and one of my staff persons put bleach in a pan with lots of stainless steel silverware. It immediately turned black. I thought it was ruined forever. But another staff person took the silverware and put them in a pan of vinegar. He then rubbed each piece with steel wool pad (no soap). The silverware is absolutely repaired and can be used daily again.
Dr. E. McD. Wortham
Palladium Caterers - Baltimore, Maryland USA
---
June 8, 2015

Thanks for the toothpaste advice; worked like a miracle, inexpensive and handy.
Rosemarie lugayalugay
- Berwyn Illinois USA
---
September 10, 2015
A. Real silver can be kind of restored with a mix of:
hot water toothpaste and dish soap, it worked a little for me.
cristian ramirez
- Woodburn, Oregon
---
---
February 27, 2016
Q. I have a silver ring with a stone that I got in Ireland, with a stone from bc. And I got bleach on it. Please help me restore it back to its original.
danielle salazar
- sarasota florida united states
---
February 29, 2016

THANK YOU SO MUCH FOR THE TOOTH PASTE IDEA. I dropped my best friend's and I's bracelet in bleach and the Toooth paste accurately worked. It took me about ten minutes to clean the whole bracelet but it was totally worth it. Thank you so very much for that idea.
Esther Fleeson
- Custer, Wisconsin
---
March 10, 2016
A. I bleached some of my white shoes and I didn't realize bleach would ruin my two silver rings, one of them an antique! This toothpaste trick worked like a charm on my band and on the intricate antique ring, thanks!
Shannon Parcher
- Lakeville, Minnesota
---
March 14, 2016

Oh my gosh! This was so HELPFUL! ... I thought I RUINED my silver wedding ring after I used bleach while cleaning some bathrooms and it looked like destroyed metal -- grey and splotchy -- and I was very discouraged. Then I read to use TOOTHPASTE and rub for a minute ... I got my Toms Toothpaste and began rubbing, in less than 45 seconds my ring is shining, glistening, beautiful, like it hasn't been in years!! TOOTHPASTE ABSOLUTELY WORKS!
Jonathan Palma
- Kailua Kona, Hawaii
---
March 26, 2016

Wow, I was fretting over this all afternoon. I got straight chlorine on my silver ring and it turned black. I scrubbed with dish soap but it did nothing. I thought I was doomed to a black ring. But I tried the toothpaste, which I usually use to clean my diamond ring, and it worked. Looks like new. Thank you!
Lucy Carlson
- Venice, Florida
---
March 30, 2016
Without thinking (obviously), I washed my outdoor table with bleach. It has blackened my rings. I tried the toothpaste (as I always do) but it didn't work.
juanita severson
- Lowerlake, California
---
June 24, 2016

Wow... Thanks for the toothpaste advice, it just restored my wife's ring which fell in bleach.
Solomon Tawiah
- Tema, Ghana
---
August 2, 2016

THANK YOU!!! I was frantic. I didn't know bleach would do that to my rings. I had some toothpaste in my desk at work and it worked like a charm~!!
Rayne Prescott
- minneapolis, Minnesota, usa
---
August 6, 2017

THANKS SO MUCH, HAD A CABLE CUFF BRACELET FOR ABOUT 3 DAYS AND WAS CLEANING WITH BLEACH AND IT TURNED BLACK...FOUND THIS POST AND IT WAS FIXED IN 5 MINS. APPRECIATE THE INFO!
MICHELLE KELLEY
- SHARPSBURG, North Carolina, USA
---
August 20, 2017
Q. I unfortunately put my rings in silver cleaner & got busy with the kids needless to say the rings are super dull & look completely ruined..
Gonna try the toothpaste however any other suggestions?
Stephani Viars
A beautiful you - Corona, California
---
August 23, 2016

Damaged my ring cleaning a bathroom wall with neat bleach.
Found your answer about toothpaste - worked a treat.
Thank you.
Al pearce
- Shropshire, U.K.
---
August 24, 2016

So right now I'm a wreck because my husband is away for a couple months and I am missing him like crazy. Well, tonight I was pouring some bleach on a stain that was on my daughter's shirt and bleach seeped through to my hand. I didn't think anything of it but when I went to rinse my hand, I was horrified to see my rings black! I began sobbing and immediately googled what went wrong when I saw this site.

I went and got some toothpaste and begin polishing but saw no change. I was devastated but kept reading when I saw someone say they had to rub really hard. So I tried again et voila! Like magic my rings are completely restored. Now I'm crying of happiness. Thank you isn't strong enough of a phrase to exclaim my gratitude.
Amanda Cross
- Hot Springs, Arkansas USA
---
January 24, 2017
A. I had silver flatware discolored by bleach. I tried both Wright's silver cream and toothpaste applied with a Mr. Clean sponge, and would say the toothpaste worked slightly better than the silver cream. So I would recommend not going out to buy silver cream if you don't already have it on hand.
Letitia Pepper
- Riverside California USA
---
January 30, 2017

Toothpaste worked great! Accidentally got bleach on my wedding band, was marbled with tarnish immediately. Googled and this site came up first. Since I had toothpaste readily available, I tried it first and it worked like a charm! THANKS!
Robin Turnmire
- Rockford, Tennessee, USA
---
February 20, 2017

I received a beautiful ring from Tiffany's for my birthday about a month ago. While cleaning I poured bleach into my dish water and forgot to take off my ring. Of course it was a low strength of Clorox but it made my new ring look tarnished. I thought it was ruined. I found this site and tried the toothpaste solution and it has nearly restored my ring. It does take some effort but well with it. This saved me postage to send the ring to Tiffany and restoration fees for restoring it. Thank you, thank you, thank you.
Elizabeth Taylor
- Albuquerque, New Mexico USA
---
(you are on the 1st page of the thread) Next page >
---