Not a lecture hall but a roundtable with a seat for you!
60,000 topics spanning 36 years. Education, Aloha, & Fun
topic 33245
Trivalent Chrome Plating
Current question:
January 13, 2021
Q. Hi all

We are using Decorative trivalent chrome plating .We are facing issue of white patches after chrome plating once parts are put in water rinse.White patches are superficial layer which can be wiped of easily

We have changed rinse water tanks also but no improvement

Regards
SK SURYA
Santosh Suryawanshi
- ponda Goa, India
---
---
---
Previous closely related Q&A's starting in:
2004
Q. I would like to know the basics about trivalent chromium plating as replacement for hex chrome, where can I get technical info and who's chemistry is considered to be the best, is the equipment somewhat different, do I need ion exchange, costs, advantages, disadvantages, etc.
I've heard some horror stories about premature corrosion and flaking of deposit and would really like to skip non reliable processes.
Regards
Juan Fuentes
plating shop - Lerma, Edo Mex, Mexico
----
Ed. note: We can't get into debates about which proprietary process is best (why?); but Chevy Truck / Ford Truck and Mac / PC debates usually quickly get silly anyway. All of the major suppliers offer trivalent chromium plating including Atotech and Macdermid, and many plating shop managers firmly believe that by far the most important thing when making a choice between proprietaries is the expertise & dedication of the local tech service person :-)
---
2004
A. Trivalent chrome is susceptible to salt attack.
We use trivalent for our decorative chrome and it bears up well with plenty if nickel underneath it. But we won't do marine pieces and have seen many failures where trivalent has been exposed to north eastern road salts.
Trivalent will not tolerate the wear of hex chrome either.
So it's horses for courses.
If your work pieces are decorative, trivalent is fine. If it is subject to salts or wear, use hex.
Steve Clark
polishing shop - Belfast, Maine
---
2004

A. Trivalent chromium is good as a decorative finish but not very good as an engineering coating. It is slightly darker and grayer than hexavalent chromium and its colour is more varied. This can present problems when trying to assemble multiple parts into one assembly. The technology for trivalent plating is continuously advancing, so it would be best to talk to reputable suppliers about what you need and what they can supply. When it first became available it was quite difficult to use and at least one process required a divided cell with a membrane separating the anode and cathode to prevent the anode oxidising the Cr(III) to Cr(VI). However, things have improved since then! As far as I am aware, there is no barrel plating trivalent system commercially available, but if a supplier has now got a reliable one, no doubt I will be corrected.

At the end of the day, you have to decide what you what and whether a supplier can meet your needs - its all "horses for courses".




Trevor Crichton




R&D practical scientist




Chesham, Bucks, UK





---

2004

A. We have been using trivalent chrome to plate Class 8 truck bumpers and grille surrounds for approximately 10 years. We have never had any problems with chipping or any particular abrasion problems. The classic problems you might experience with trivalent chrome as opposed to hex is that trivalent typically has a different color compared to hex and it is more susceptible to metallic contamination.

Depending on your rinsing, metallic contamination can be considerable. Speaking from personal experience, nickel and iron contamination can be very detrimental and cause big problems with color. Most suppliers recommend a small ion exchange system to remove metallics. If you have superior rinsing, it may not be required.

Trivalent tends to scratch and abrade more easily than hex so care must be taken in not being too aggressive when cleaning the finished parts. Some people will use abrasive waxes on hex chrome or even chrome buff. You should avoid the use of them when plating with Tri.

Conversely, trivalent doesn't have the problems of burning, whitewash and toxicity problems that hex has. You don't have to worry about a Chromic Acid/Sulfuric Acid ratio.

The chemical constituents are much more expensive with tri than hex. But, the overall reduction in wastewater costs, regulatory compliance and health and safety cost avoidance may help make up the difference. Hope this helps!




Daryl Spindler

, CEF




decorative nickel-chrome plating - Greenbrier, Tennessee




---
March 26, 2011
-- this entry appended to this thread by editor in lieu of spawning a duplicative thread
Q. Dear all:
Trivalent chromium plating gets darker coating compared with hex. Is there any commercial product to make the color as white as the hex?
YF Jiang
student - China
---
March 28, 2011
A. Hi, YF.
Asif Nurie makes the point in letter 34810 that we really shouldn't judge today's trivalent chrome plating processes by the weaknesses of the processes of 25 years ago. Perhaps you should contact a few suppliers for their take on whether whiter trivalent chromium plating is available today. Good luck.
Regards,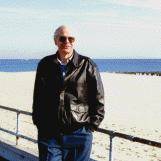 Ted Mooney, P.E.
finishing.com - Pine Beach, New Jersey
Striving to live Aloha
---
---
June 17, 2013
Q. What is the finish difference in Hex. Chrome plating & Tri-chrome plating on @ 15 microns of nickel (single layer) as an undercoat on finely finished mild steel parts? Is the trivalent colour exactly same as Hex. Chrome ( Bluish finish?) .
What is the CASS or Salt spray that we can achieve on Tri-chrome and compared with Hex chrome?
Which chemistry -- Sulphate bath or Mixed Bath performs better in terms of Neutral salt spray or CASS Test (without sealant, considering both plated on same type of Mild steel components with single layer nickel)?

Shailendra Badve
- Vadodara, Gujarat, India
---
---
Passivation of dark trivalent chromium plating
February 9, 2017
Q. We are plating dark trivalent chromium on to both satin and bright nickel. We are having an issue where, some weeks after plating, the surface begins to change colour and look "aged" (for want of a better word).

There has been some discussion among management in our company (plating is not our primary activity, but we have a captive shop), but without any real plating experience among most of the management team, it has been inconclusive.

Unfortunately, even different people from our supplier seem to be giving us different information, so I thought I'd try getting some feedback from here:

Should we be using a passivate after dark trivalent chromium plating, and what effects are we likely to notice. Will it change the colour of the deposit, or will it prevent it from changing after plating?
John Reid
Plating shop supervisor` - Brisbane, Qld, Australia
---
June 26, 2018
A. It is always advisable to use passivate after Trichrome process. They help both in discoloration (aging as per what you said), as well as CASS performance is increased substantially.
Mayank Ahuja
- -Gurgaon, Haryana, India
---
June 2018
Q. Hi Mayank. What is the general nature of this 'passivate' process please? Is it an acid to remove some undesired component from the surface as is done in the passivation of stainless steel, or is it a chrome-based or non-chrome conversion coating such as is used in the passivation of zinc plating, or is it actually an additional silicate or zirconium or other coating on top of the nickel-chrome plating? Thanks.
Regards,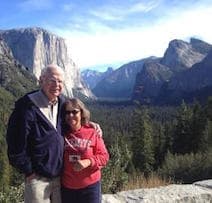 Ted Mooney, P.E. RET
finishing.com - Pine Beach, New Jersey
Aloha -- an idea worth spreading
---
June 27, 2018
A. It is an electrochromate with a small amount of hexavalent chromium which accelerates the aging of the chromium deposit by increasing the amount of chromium oxide on the surface.
This is an electrodeposition in which Tin/lead (4-7%) anodes are used with 0.5 A/dm2 current for typically a minute.
Mayank Ahuja
- Gurgaon,Haryana,India.
---
June 2018

Thanks, Mayank!
Regards,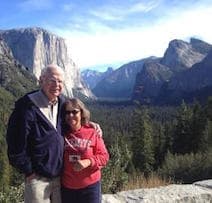 Ted Mooney, P.E. RET
finishing.com - Pine Beach, New Jersey
Aloha -- an idea worth spreading
---
March 18, 2020
Q. Hi Mayank,

When you say use of Post dip after Trichrome plating is of small amount of Hex Cr, Is the concern of replacing Hex Cr to Tri Cr achieved?

Regards,
Shivakumar.
Shivakumar Tegginavar
G&W - Mumbai, Maharashtra, India
---
March 2020
A. Hi Shivakumar. We'll try to advise Mayank of your question, although his posting is from almost 2 years ago, so the contact info we have may not work.
But I think you need to be very explicit re. exactly what do you mean by "Is the concern of replacing Hex Cr to Tri Cr achieved?". Are you asking whether the process generates RoHS compliant parts, or whether the process is safer for workers than hex chrome plating, or whether it complies with some local ordinance in Mumbai, etc.?
The general question of whether it produces RoHS acceptable parts greatly interests me! I know chrome plated parts are RoHS-compatible whether plated in hex or tri baths because they both produce metallic chrome, not hex or tri chrome; whereas hex-based conversion coating chemistry generates non-RoHS parts. Indeed it's not clear to me either whether what Mayank described leaves hex chrome on the parts :-)
Regards,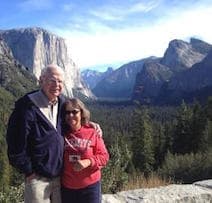 Ted Mooney, P.E. RET
finishing.com - Pine Beach, New Jersey
Aloha -- an idea worth spreading
---
March 22, 2020
A. Hi Ted long time. I received your email. Though Mr. Shivkumar is only a call away :)) but it's good using forum as Q&A. Yes it defies the purpose of being 100 % hex chrome free and yes hex chrome is electro deposited on top of trichrome deposition. But with hex chrome nature as excellent rudimentary passivate (can be used as passivate over copper ; giving gloss to brass and silver ) we don't have any useful chemistry yet to take over amazing properties of hex chrome completely. But it's only 2-3% w/v of hex chrome used in this bath, which is 100X drop to our conventional system. On top of it if we use hex chrome and trichrome regularly for next 20 years even the so called high cost (bath maintenance and additions) of trichrome is at par with hex chrome bath. So it does solve the purpose to very much extent.

Hope I was not off point.

Mayank Ahuja
Freelancer - Ghaziabad, UP, India.