topic 34810
Chromium III vs Chromium VI Plating processes
A discussion started in 2005 but continuing through 2017
2005
Q. I am a Supplier Quality professional. I need to know:

Regarding decorative nickel-chrome plating,
1. What are the basic differences in the plating processes of Chromium III and Chromium VI.
2. Is it possible to verify on the component whether the plating is Cr3 or Cr6 (lab verification)
3. What makes Cr3 plating more difficult than that Cr6 plating.
HARERAM ARUN
- India
---
2005
A. Mr Arun

On account of Environmental concerns Trivalent Chrome is used instead of Hex chrome.

1) The plating process utilises Trivalent Chrome chemistry which works more like Nickel bath chemistry than a Hex chrome bath. The efficiency is near 95 percent as opposed to Hex at 20 or so percent..The deposit is bluer more like semi dark blue but very attractive.

2)The hardness from Hex is greater than tri ,usually. Subjective test. The tensile stress from Trivalent is lower than Hex.

3) Costs. tri costs more than Hex. Technically its a new direction and everyone hates change. Keep working and pushing.

We sell trivalent Chrome Plating systems but so far its the mindset that keeps people from adopting the system.

Good Luck .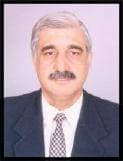 Asif Nurie
- New Delhi, India

With deep regret we
sadly advise that
Asif passed away
on Jan 24, 2016
---
2005
Yes, people hate change, Asif, but tri-chrome is not that new: I was designing and installing tri-chrome plating lines more than 25 years ago.
I don't want to disagree with someone who knows as much as you, and brings so much to this website, but when a product:
costs more,
is trickier to operate,
risks field failures,
doesn't look as good, and
is less flexible in application,
... then it's not quite fair to dismiss slow adoption as totally a 'mindset' issue :-)
During that same period of time: acid zinc became a great success, as did alkaline non cyanide zinc, trivalent chromates, high-throw copper, powder coating, zinc alloy plating to replace cadmium, white bronze plating to replace nickel plating, two-step anodizing and other metal finishing processes. People were quick to adopt these improvements -- why no 'mindset' issue in any of those areas?
The slow adoption of trivalent chrome plating has mostly been due to the limited real advantages of the product, not chiefly the mindset. If there is a revolutionary breakthrough, it will take off. If there is only gradual evolution, adoption will continue to be slow because the plated layer of chrome metal is perfectly safe, it's only the workplace hazards and environmental hazards of hexavalent chrome that must be well managed, and that is far from impossible.
Ted Mooney, P.E.
finishing.com
Pine Beach, New Jersey
---
2005
Hi Ted

I guess you are right. 25 years ago trivalent chrome was a real difficult solution to run. Just like the alkaline zincs of that time.

Trivalent Chrome : Developments in the US and Europe now have insoluble semi noble metal anodes eliminate the membranes and a lot of the complex set of controls found so necessary in the older processes.

Trivalent chrome is not yet out of the woods, but its moved uptown , and works a lot easier nowadays .

This mindset business is something one runs into when a process that has been around a long time getting set suddenly shows improvement, and the guys who make it happen run into people who tried it once and it didn't work. Convincing the once burnt is the real challenge.

I have in India a number of well informed friends tell me Alkaline cyanide Free Zinc won't work in india. It's already working. But people have their doubts.

I have even better informed company heads stating Trivalent chrome won't work. When it's already been proven successful in the USA and Europe.

So it's all a matter of what one believes in.

You stay on beaten paths and watch profits decline, or make educated leaps into the lesser known areas and do it differently.

Perspective or mindset?

Thanks for staying till the end.
Regards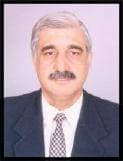 Asif Nurie
- New Delhi, India
---
---
Ed. note: it became apparent that the next 4 postings are about trivalent chromate conversion coating chromium plating, not trivalent plating . . .

---

2005
Q. Does anyone have any info on the performance differences between trivalent and hexavalent chromium.
i.e. ESD comparison, Salt and fog tests, High temperature and humidity.
Doug Kovacs
- North Canton, Ohio

---

2005
A. Hello Doug;
The general scene is that trivalents over zinc plating do not match Hex Chrome's corrosion performance. You need to use additional topcoats to equal or improve upon the performance of the Hex's.
As a general rule I say about half not counting assistance from topcoats.


Khozem Vahaanwala

Saify Ind

Bangalore, Karnataka, India

---

2005
Q. Thank you for responding. Do you have additional information in regards to the inquiry of letter 34491?
Doug Kovacs [returning]
- North Canton, Ohio


---

2005
A. Hello Doug,
I have answered 34491 as per your request.


Khozem Vahaanwala


Saify Ind


Bangalore, Karnataka, India

----
Ed. note, April 2014: There continues to be progress in non-hexavalent conversion coatings, and positions held in 2005 may no longer be fully applicable.
---
---
May 12, 2009
Q. My Question is :

Why is the Cr6 plating harmful to the human being? In what way it will affect the health?
Suresh R
- Bangalore, india
---
May 13, 2009
A. Hi, Suresh. It has been known for over ninety years that hexavalent chromium plating solutions cause ulcers of the hands when people do not wear gloves, and that the fumes cause nasal ulcers and nasal perforations when not properly vented. It is more recent information, perhaps the last 20 years, that the material is considered carcinogenic.
These issues refer, of course, to the operators who do chrome plating. The chrome plating that the consumer sees is metal, of course; there is no Cr6 in chrome plated material. The chromate conversion coatings on zinc plating are a different story as there is a small amount of hexavalent chrome remaining on parts that were processed through hexavalent chromate conversion baths.
This is a very brief introduction from a plater's point of view. Good luck.
Regards,
Ted Mooney, P.E.
finishing.com
Pine Beach, New Jersey
---
---
June 18, 2013
Q. How to test the chrome plating layer on component with under coat nickel is from tri chrome plating or Hex. chrome plating?
Which chemistry performs better in terms of NSS or CASS test -- Sulphate base or Chloride & sulphate mixed chemistry?

Shailendra Badve
- Vadodara, Gujarat, India
---
---
Trivalent chrome and hard chrome plating
April 14, 2014
Q. Hello,

Our company have been using hex-Chrome for hard chrome plating for years.
For REACH reasons, we have done some small scale research on tri-Chrome plating:
Tri-Chrome has a much narrower process window than hex-Chrome. That means that most of the process parameters have to be controlled well, much more precisely than hex-Chrome. But, it can be done.
The greatest disadvantage was the bad throwing-power of the tri-Chrome, compared to hex. Many people (also on finishing.com) state just the opposite of our findings. We, however, found bad Cr coverage of recessed, low-current density areas, where hex-Cr does the same job well. Whatever parameters (temperature, pH, flow, ..) we adjusted, throwing power could not be improved. Only lowering A/dm2 improved it a little -- but then also the efficiency and plating speed decreased dramatically.

Any ideas?
Evert Pouwel
- Apeldoorn, Netherlands
---
April 2014
Hi Evert. You say hard chrome plating can be done from trivalent chrome solutions, while others say it can't. I'm sure that you are right -- but perhaps the answer is "within limitations"? Can you tell us the thickness you have successfully achieved, and on what substrates please?
Regards,
Ted Mooney, P.E.
finishing.com
Pine Beach, New Jersey
---
April 25, 2014
Hello Ted,
'Within limitations' is meant by my 'narrow process window'; very accurate process control is necessary.
We have achieved hard functional coatings up to 15µm thickness. That is not completely unique because there are more development and production companies that do hard chrome plating out of tri-Chrome electrolytes. By googling you will find them.
Regards, Evert
Evert Pouwel
- Apeldoorn, Netherlands
---
April 2014
Thanks Evert. I appreciate your insight
What I meant was within "thickness" limitations and within "substrate material" limitations. 15µm on hardened steel is apparently achievable by you (and others, you say) by exercising very tight process control -- but is the .002" (50µm) sometimes required on copper rolls achievable by anyone, and is replating of stainless steel high pressure laminate molds possible. I ask because we see regulators claiming that switching to trivalent is do-able, whereas I still think that at this point it's do-able for some applications but not others. But my understanding could be dated.
Regards,
Ted Mooney, P.E.
finishing.com
Pine Beach, New Jersey
---
---
July 5, 2017
Q. So I'm about to start alloy electrodeposition and it contains some elements like Fe, Ni, Cr, etc. Since Cr6+ is quite harmful I was with the opinion that electroplating Cr3+ would do. But I wanted to know if the effluents containing Cr3+ will somehow oxidize to the more harmful Cr6+. If you know of any studies pertaining to this or guide me in a proper direction it would be of immense help.

Thanks in advance..
siri kiran
- Hyderbad, India
---
July 2017
A. Hi Siri. I doubt that you will be successful at electrodepositing alloys of Fe, Ni, and Cr (stainless steel). Although I certainly don't want to discourage you from the effort, I do warn you that it will probably prove exceptionally difficult.
But metallic Cr is neither valence 3 nor valence 6, it's valence zero. It is possible to generate hexavalent chrome from chrome metal or trivalent chrome in the wastewater, but it would probably require electricity (when chrome is anodically stripped, it becomes hexavalent chromium.
Regards,
Ted Mooney, P.E. RET
finishing.com
Pine Beach, New Jersey
Striving to live "Aloha"
---
July 6, 2017

High Entropy Alloys
Q. Thank you for the very quick response. I was with the opinion of depositing HEA (high entropy alloys) i.e., more than 5 metals with somewhat equiatomic ratio by electrodeposition. Almost 75% HEA's reported used Cr. So if I use Cr3+ for alloy deposition, I am quite sure not all Cr3+ will be converted to Cr metal and some will be still left in the solution. If I just discard that solution for example say in the surrounding environment then will it get converted to Cr6+ by any chance?

Thanks in advance.
siri kiran
- Hyderabad, India
---
July 2017
A. Hi Siri. I don't know what sector you are in, or what the regulations are in Hyderabad. But here you don't "discard" plating solutions or even the rinse water ... you treat it, precipitate the metals, and send the filtered precipitate to a secure landfill. Still, no, the trivalent chrome in the solution will not spontaneously oxidize to hexavalent. Good luck.
Regards,
Ted Mooney, P.E. RET
finishing.com
Pine Beach, New Jersey
Striving to live "Aloha"
---
October 17, 2017
A. Hi Siri!

Trivalent in solution may oxidize to hex chrome in small proportions in contact with oxygen, but it may take days or weeks. You must follow the environmental regulations in India about heavy metals in your wastewater, as Ted says. Here in Argentina we can't discard wastewater with more than 2 ppm in trivalent chromium and 0,2 ppm in hexavalent chromium, so you must measure and treat your wastewater before discarding it.

Best of lucks with that plating process, please tell us if you discover something new in your project.

Regards!
Daniel Montanes
TEL - N FERRARIS - Canuelas, Buenos Aires, Argentina


If you have a question in mind which seems off topic, please Search the Site