Where the world gathers for
plating, anodizing, & finishing Q&As since 1989
-----
Stiffel lamp repair Q&A's
Editor's Intro & Apology:
Gentle Readers,
We hope this free site helps you publicly connect with others & learn more about your stuff! We have all the room in the world for your Q&A's, comments, photos, sketches, etc. But this is a community forum of people helping each other -- there are no staff experts awaiting your questions :-)
So if you're interested solely in your own lamp, and have no interest in connecting with others about theirs, it will become just a string of unanswered questions; instead, please try to engage the other readers.
We don't have the bandwidth to be a free eBay, so we must discard inquiries which request valuations or which drop hints that they're open to offers :-)
Disambiguation:
This thread is about how the lamps work, where to get parts, & how to repair or find repair services. We have many threads on brass lamp cleaning, re-plating, & refinishing, including:
Thread
7229
, "How to refinish brass lamps"
Thread
8423
, "How to remove brass plating at home?"
Thread
14342
"Stiffel lamp cleaning, refinishing, replating"
Thread
17880
, "What to do when brass lamps get black spots"
Q. Based on the number of responses I see on this thread, you seem to be the go-to person for a problem my husband is having:

How can my husband connect a new three-way switch on an antique Stiffel lamp where the switch is on the base of the lamp. He is a very handy person, but he needs a little guidance.
Lisa Mack
- Catonsville, Maryland
February 28, 2023
A. Hi Lisa. You see my name here often only because I'm the site administrator; I've never had a Stiffel lamp and I wouldn't know the vagaries of particular switches or lamps. Nor do I urge people to do electrical fixes themselves rather than going to a fix-it shop or calling an electrician. But I'm happy to explain how 3-way bulbs and sockets and switches work in general :-)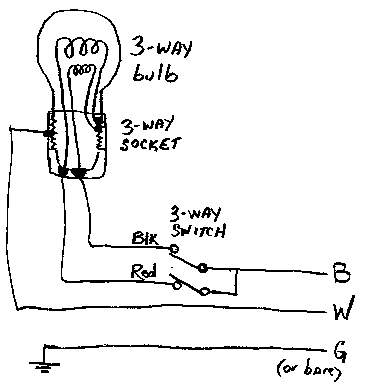 A 3-way bulb contains two filaments rather than one. A 50-100-150 Watt bulb for example will have a 50 W and a 100 W filament, and either or both can be energized to offer the 3 Wattage choices. 3-way bulbs only work in 3-way sockets, which have, in addition to the center solder blob to bring power to one filament, another little solder blob off to the side which matches the extra brass ring you see in the base of a 3-way bulb and which runs to the other filament.

The job of the 3-way switch then is to allow the choice to bring power to either or both of those solder blobs and consequently the filaments.

Generally the neutral wire runs uninterrupted from the plug to the screw thread in the lamp, and the hot wire runs from the plug to the input of the 3-way switch; two wires run from the output of the 3-way switch to the two solder blobs. The 3-way switch delivers power to either or both of those wires depending on the switch position.

Luck & Regards,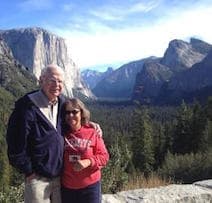 Ted Mooney, P.E. RET
Striving to live Aloha
finishing.com - Pine Beach, New Jersey




Thank you so much. Your schematic was exactly what my husband needed. The lamp is working well.
Lisa Mack
[returning]
- Catonsville, Maryland
---
---
---
Closely related historical posts, oldest first ...
Q. We have a huge turn of the century (1890-1900, that is!) gas & electric chandelier from Pittsburg (I always misspell that -- did I?) We will rewire for all electric but are missing a piece. I have 2 questions...
How do I find out manufacturer and possible other pieces/parts available?
How to refinish and not make it look too shiny new? Want it to look bright but old.
Jan S
[last name deleted for privacy by Editor]
remodeler - Akron, Ohio
2006
Your spelling won you a cheeseburgher, Jan!
I spell the shorter way when in doubt because 'ax' without an 'e' might be wrong, but if 'axe' is wrong, I've misspelled a 2-letter word:-)

Stay on this thread for a discussion of pieces/parts, but see the 'disambiguation' note for threads about refinishing.




Ted Mooney

, P.E.




Striving to live Aloha




finishing.com - Pine Beach, New Jersey





---
---
Q. I am just someone who needs to find a place to have my Stiffel lamp repaired. Last night my lamp exploded a light bulb .... first one light bulb went out in a flash ... so I replaced it .... and the new one exploded ... the bulb was only 60 W, this lamp can take a 150 3 way ...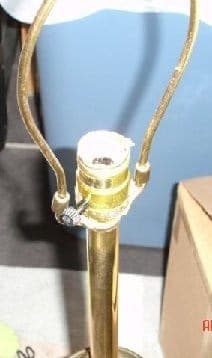 I love this lamp (it is one of a set) .. can anyone tell me where I might be able to get it repaired?
Debbie Forsyth
2006
- Floral Park, New York
"Repairing, Rewiring, and Restoring Lamps and Lighting Fixtures"
from Abe Books
or

Affil. Link
Your purchases make finishing.com possible
A. The required repair--probably installing a new bulb socket--is very very low tech, Debbie. Virtually any handyman anywhere can do it. In bygone days every neighborhood had a "fix-it shop"; you might try that term or "small appliance repair" in your yellow pages. If you have no luck with those terms, any electrician can obtain and install the required part.
3-way 150-watt sockets have two hot leads, one for the 50 Watt filament, one for the 100 Watt. As such, the socket is a bit more 'crowded' than a single wattage socket, and I'm guessing that screwing a bulb in is probably shorting things out because of corrosion or other damage. Good luck!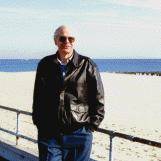 Ted Mooney
, P.E.
Striving to live Aloha
finishing.com - Pine Beach, New Jersey
---
---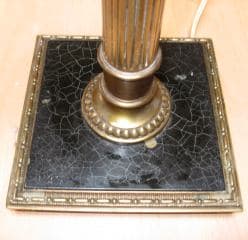 RFQ: I have an old Stiffel lamp from my mother with the crest No. of 509 on the bottom. It needs some repair. What or where can I go to have this done?
Virginia Brewer
- Santa Fe, New Mexico, USA
2007
Sorry, this RFQ for private contact is now outdated, but public technical replies are still welcome. No public brand/source suggestions please ( huh? why?)
---
---
Q. I have a Stiffel floor shiny brass lamp. It takes 3 regular bulbs and in the middle there is a socket for a "PS" bulb. I want to know where I can buy a PS bulb and do they make them in the energy efficient variety. Secondly, the lamp is missing the harp to which the shade attaches. The lamp doesn't look like it uses the standard harp. Where can I get a harp to fit?
Thanks for your help.
Ann donohoe
- Phoenix, Arizona USA
October 4, 2009
A. Hi, Ann. This sounds new enough that there ought to be an instruction manual with it or freely available for download on the internet. I hate to guess at something like this, but PS might mean "pulse start" -- a metal halide bulb that requires only two contact points because the ballast is outside the bulb?

Googling led me to a site for lamp harps called mylampparts.com, and there are probably others. Good luck.

Regards,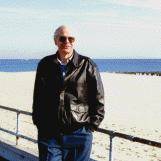 Ted Mooney
, P.E.
Striving to live Aloha
finishing.com - Pine Beach, New Jersey
Update: Please ignore my above posting -- it was way off the mark :-(

In this context "PS" means "pear straight", a regular incandescent bulb but with a longer than usual neck. We've all seen them from time to time :-)

I haven't seen LEDs in this form but it looks like some LEDs have a slightly longer neck than the incandescent bulbs they replace, and maybe you'll get lucky and they'll fit :-) Luck & Regards,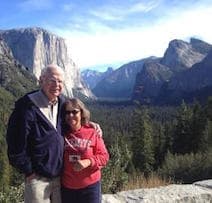 Ted Mooney, P.E. RET
Striving to live Aloha
finishing.com - Pine Beach, New Jersey
January 12, 2023



A. This answer is very late for the Oct 2009 question, but thought I'd share. I believe the Stiffel lamp the person had acquired was what is considered the 8-way light. The center does not have a harp. A glass diffuser usually sits aiming up and then the lamp shade sits on that. The lamp shade's cross pieces have a dip in them which holds the lampshade in place . The bulb that goes in the middle is a mogul base bulb. You can purchase an adapter and use regular bulbs. You can find the diffusers on Amazon or get lucky sometimes at a flea market (I was on a quest for one as my lamp got knocked over, so I have experience with this!) The diffuser usually is described as "milk glass diffuser" and they usually have a waffle like imprint on them. Both my sister and I have almost the same lamp and both have same diffuser.
Jen Cloutier
- Duluth, Georgia, usa
September 8, 2017
A. There was an October 2009 answer on this thread that referenced pulse start metal halide bulbs.

We used to use such things. They have largely been obsoleted, at least here, but I cannot imagine that they were ever, in any way, associated with Stiffel lamps. They were used in enclosed fixtures on the sides of buildings, got very hot, had external ballasts, and sometimes failed dramatically. You weren't supposed to look at the light, although I assume it was okay if you were far away.
Richard Wehe
- Raleigh North Carolina
April 6, 2021

Thanks, Richard. You're absolutely correct, and I've corrected the posting! PS doubtless means "pear straight" in this context.
Luck & Regards,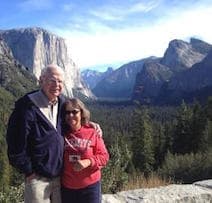 Ted Mooney
, P.E. RET
Striving to live Aloha
finishing.com - Pine Beach, New Jersey
---
---
Q. My son has inherited 3 Stiffel Lamps that were purchased back between 1970 - 72. One lamp has a milk glass globe that the bulb fits into by screwing in - that globe has broken. Where can he purchase one. He lives in CT.
Cheryl Horton
lamp owner - Grand Rapids, Connecticut
April 21, 2010
Q. Hoping to find a replacement shade for a lamp I purchased 30 years ago. Dimensions are: 15" top, 15-16" bottom and 20" slant. 1" to 2" drop. It was a Stiffel and can't seem to find a replacement.

thank you

regards

Penny
Penny Massoth
private inquiry - Kent, Washington, USA
July 19, 2010
Q. I have a Stiffel lamp with a stripped thread on the center post and base, Where do I replace these items?
Diane Holdren
- Sequim, Washington, USA
June 11, 2011
A. Hi, folks.
lampstuff.com, mylampparts.com, txlampparts.com, grandbrass.com, and antiquelampsupply.com are a few sources for parts. Good luck.
Regards,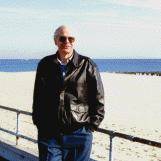 Ted Mooney
, P.E.
Striving to live Aloha
finishing.com - Pine Beach, New Jersey
---
---
-- this entry appended to this thread by editor in lieu of spawning a duplicative thread
Q. I have a Stiffel floor lamp that fell over & broke the milk colored glass shade that holds the fabric lamp shade.I would like to replace the glass globe but local lamp shops can't find a supplier. Can you help me? Joe Kiely
Joseph Kiely
homeowner - Annapolis, Maryland USA
September 26, 2011
---
A. antiquelampco.com/Catalog/Diffusers.htm
Ondrea Wein
- Miami, Florida
December 24, 2011
Ed. note March 2022: That particular page is no longer found, but the site is still there.
---
---
Q. Thirty year old Stiffel brass floor lamp with three 60 watt bulb and a 3 way 150 watt center bulb. The center electrical connections deteriorate into burned pieces. Where can I obtain replacement parts and instruction?
tom jennings
- fort worth, texas, USA
January 23, 2012
---
---
Removing glass shade from old Stiffel lamp
Q. My neighbor gave us two Stiffel lamps about 38" tall and I have to replace one the bulb sockets, but how do I remove the milk glass shade without breaking it?

Thank you,
Dan Plocica
- Avon Lake, Ohio, USA
December 3, 2012
A. Solution: removing stuck glass shade from old Stiffel lamp
I have an old Stiffel lamp with glass shade. The shade is not held with set screws, instead it is just fitted to the sheet metal brass base that attaches to the column. I tried many times to twist, turn, pull etc. to get the shade off. No luck. It would not even turn. I wrote to Stiffel and they advised: spray the shade with WD40. Let it soak a minute or two. Then pull the shade upwards. It works! The gentleman at Stiffel told me that the shade gets baked on due to the heat. The shade is held on with some spring clips that will release by an upward pull after oiling Hope this helps someone!
Phil Lederer
- Rochester New York
August 24, 2017
---
---
Q. I have a Stiffel floor lamp purchased in 1988 048 2264-L. It has just fallen apart without a great deal of use. Its joints are wobbly. I had it in to a light repair place twice and they tried to put it together so it wouldn't fall apart, but it is falling apart again. We don't use it often as that is not where we sit when we are home alone but it does get moved when we vacuum. I would love to have it repaired but don't know any place near where we live in Washington state.
Joyce Johnson
- Mt. Vernon, Washington
October 28, 2013
---
---
Q. I purchased a Stiffel lamp in pieces at an auction. The lamp socket displays "Underwriters' Laboratories Listed portable lamp Issue no D-2519". Although the lampholder is marked LEVITON and has a turn switch, there is a push switch inside the base, operated by sliding tubes with collars and coil springs inside the main pillar. Can anyone direct me to a source where an exploded view sketch can be accessed? Any other form of info will also be appreciated.
Dave Germishuizen
Retired Pilot and handyman - Pretoria, Gauteng, South Africa
February 3, 2016
---
---
Q. I also purchased a Stiffel floor lamp with the switch being part of the lamp pole. The switch doesn't work, I need to fix it, any guidance would be greatly appreciated.
A. In addition, I've noticed a lot of questions on this site about cleaning up brass. I have cleaned many mid-century lamps that were brass plated and looked hopeless, into gleaming, beautiful examples. The secret is a lot of elbow grease and Barkeepers Friend [affil link]. If the brass is in rough shape I use the Barkeepers Friend liquid [affil link] and a sponge. If it looks hopeless I use the powder version (make a paste with a little water) and one of those off white, soft, non scratch pads with the plastic netting that 3M makes. Before you know it, the brass looks great. And, if you really want to gleam, use a good brass polish after -- Wright's Brass Polish [affil link] comes to mind.
Hopefully I helped someone, and hopefully someone can help me.
Brandt Irvine
- Croton on Hudson, New York USA
April 25, 2016
A. Hi Brandt. Thanks for the polishing tips.
There are a number of places which offer lamp parts and which claim to have experts available to help you. I think if you google "stiffel lamp switches", and ignore the ads for lamps and department stores, you can easily locate 2 or 3 or more such stores who you can phone, and describe the switch to, and they will get you what you need.
In general, switches wear out -- so a repair usually consists of replacing the switch rather than trying to disassemble and repair it in some fashion. Good luck.
Regards,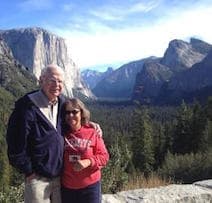 Ted Mooney
, P.E. RET
Striving to live Aloha
finishing.com - Pine Beach, New Jersey
April 2016
Ed. update Sept. 2019: Please see response from Bea Koempel-Thomas which references the Stiffel patent where you can see good sketches of how it works.
---
---
Q. Where can I obtain repair parts for a tall 30 year old Stiffel floor lamp?
James Day
- Oxford, Mississippi USA
August 20, 2016
A. Hi James. We appended your inquiry to a thread which includes a number of possible sources. Please try them and update the list with your findings.
Regards,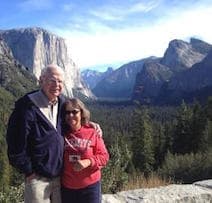 Ted Mooney
, P.E. RET
Striving to live Aloha
finishing.com - Pine Beach, New Jersey
---
---
Q. I have a Stiffel floor lamp on which the lampshade screws onto the socket piece, then the light bulb screws into the socket. The socket needs replacing. How do I find that kind of socket? I need a substantial socket due to the weight of the shade.
Carol Ghaffari
- Vancouver, Washington
November 30, 2016
---
---
Q. My mom left me a 1950s 1960s Stiffel Pagoda lamp. It was originally green but she had it painted pink to match her decor. I want to restore the lamp to the original color. Where can I have this done? It still also has the original shade ... the pink is gross LOL.
Kim Pierce
- usa
November 30, 2016
---
Q. What is the best way to clean pleated lamp shades. Not sure what the material is, feels like a heavy paper.
Thank you.

Pat Russo




- Estero Florida USA




January 13, 2017





---
A. Hello,
I am the manager of the retail store which is attached to the facility that manufactures Stiffel Lamps. We do offer this service and I will be glad to assist you.
Ron DeCicco
Stiffel Lamp Co. - Linden, New Jersey
February 28, 2017
---
---
"All About Lamps: Construction, Repair and Restoration"
from Abe Books
or

Affil. Link
Your purchases make finishing.com possible
Q. I have a Stiffel lamp I purchased from Tuesday Morning. Its shade will not balance due to a stripped screw on top of the center frame or harp. It is a classic brass desk lamp with two bulbs on chains. My OC is annoyed because I cannot straighten it. Can it be repaired?
Sandra Henson
- Maumelle, Arkansas
May 11, 2017
A. Hi. Depending on whether it is the stud or the nut which is stripped, it can be replaced if you can find one. But most people most of the time live with stripped threads for lampshades one way or another. If it's the nut that's stripped, you can pick up a "jam nut" at a hardware store -- this is a thin hex nut you would use to secure the shade, then just sort of lay the old brass nut on top. Alternately, you can wrap thin string around the thread and usually get enough bite to use your existing stud and nut because there is no substantial load on it; just don't try this approach to hold the landing gear onto an airliner :-)
Regards,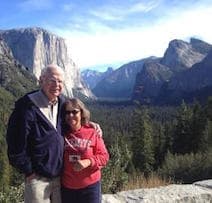 Ted Mooney
, P.E. RET
Striving to live Aloha
finishing.com - Pine Beach, New Jersey
---
---
Q. Hello, I have a beautiful vintage Stiffel lamp with Lenox base ... How can I determine the appropriate bulb wattage for this lamp?

Thank you for any insight!
Erin Ambrose
- Phoenixville, Pennsylvania, USA
June 12, 2017
A. Hi Erin. Simplest answer would be to just use an LED bulb because they use less than one quarter the power and generate one quarter the heat, so there is pretty much no way you will exceed the design rating of the lamp.
Regards,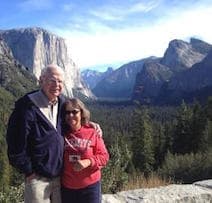 Ted Mooney
, P.E. RET
Striving to live Aloha
finishing.com - Pine Beach, New Jersey
---
---
Q. Movers broke my old swing arm Stiffel floor lamp, at the joint, any place in the county repair them. Thank you.
Michael Metzger
- Davenport, Iowa USA
October 9, 2017
---
---
Q. I have a brass table lamp that is about 37 years old, and it has a clear glass orb in the middle of it. The wind blew it over and broke the glass orb. I need a supplier to buy a replacement glass orb.
Susan Rose
owner - South Lake Tahoe, California, US
October 23, 2017
---
---
Q. My Stiffel 8 way lamp has a central pole switch that broke. Someone previously disassembled the pole mechanism and I don't know in what order all the parts go back into the pole. Does anyone have a schematic of the lamp?
Jim Campbell
- Greenhurst, New York
October 30, 2017
Ed. note Sept. 2019: Please see response from Bea Koempel-Thomas , which references the Stiffel patent where you can see good sketches of how it works.
---
---
Stiffel replacement lamp switch

Q. I purchased 2 Stiffel ostrich egg lamps. One is missing the proper switch knob. Where might I find parts?
Denise Mcdonald
- Grand junction Colorado
December 9, 2017
---
---
Q. I have a Stiffel floor lamp bought in 1998. It beautiful but the stem of the lamp which turns the lamp on and off doesn't work anymore. Do you know to fix it?
Pat Leonard
- Peachtree City Georgia USA
January 5, 2018
---
---
Q. Trying to repair my swing arm Stiffel lamp by replacing the socket. I am ready to assemble but now that I acquired all the pieces I have forgotten how to reassemble it. Does anyone know where Part C goes? I thought it went between N and D but inside A. However the threads are not long enough. Part C has a spring inside. Attached is a picture.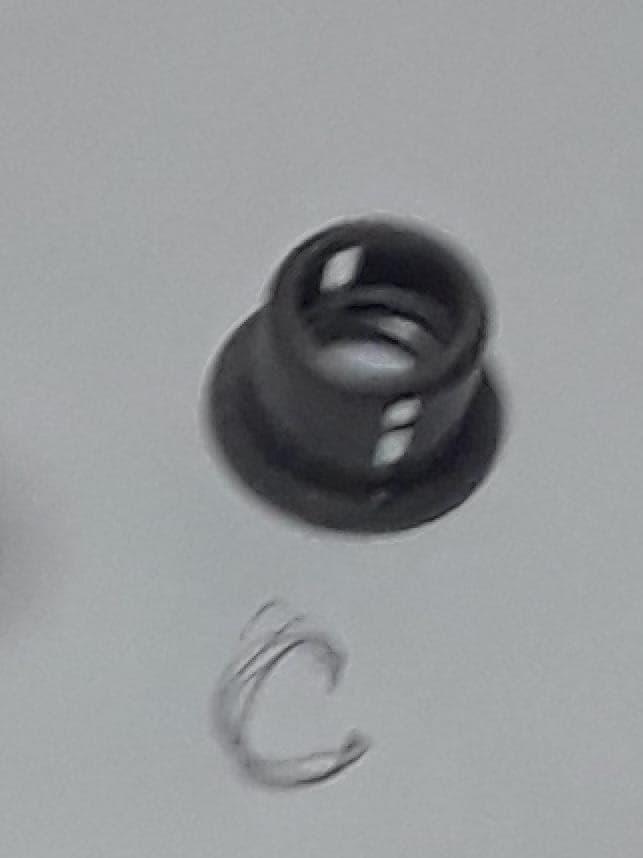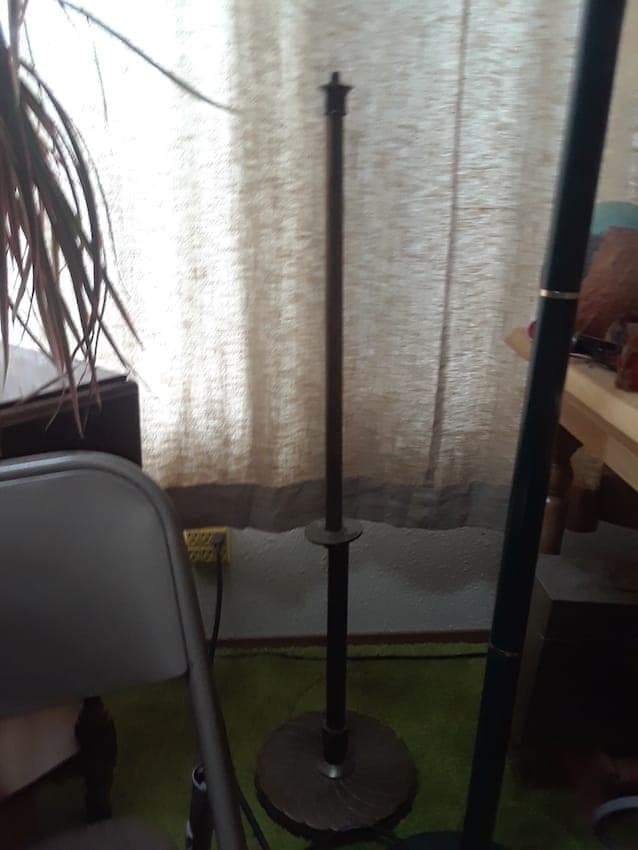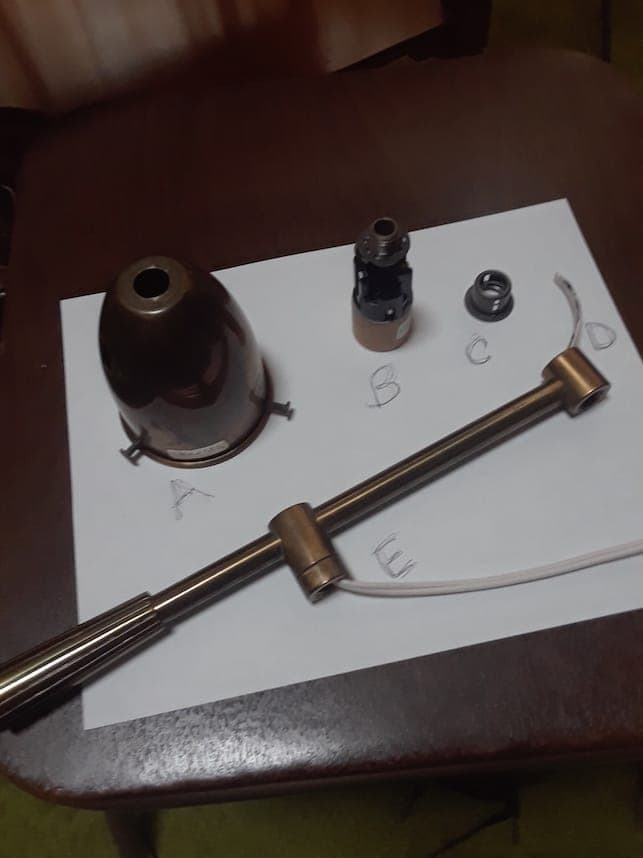 Neva Pavia
- Bellingham, Washington, USA
March 26, 2018
---
---
Q. My name is Byron Reynolds and I am looking to purchase this lamp.
It is old from what I am told. If anyone can help it would be greatly appreciated.

Not sure of the manufacturer.
Byron Reynolds
- Redford, Michigan
May 1, 2018
---
---
Q. I have a 1999 Stiffel torchiere that needs repair. The lamp stem that attaches to the base is loose and therefore crooked. I had a handyman try to tighten it through the base bottom, but there is no screw visible. The lamp is quite heavy and very crooked. Can this be fixed?
Debra Gaveras
- Milwaukee, Wisconsin USA
May 1, 2018
---
---
Q. I repair lamps from time to time. I have run into a Stiffel floor lamp. The customer had taken it apart. So I have no idea how it should go back together. Does anyone have a diagram or anything that will tell me how to reassemble the pole switch. Thank You.
Greg Scharf
Scooby's Repairs - Des Moines
June 28, 2018
----
Ed. note Sept. 2019: Please see response from Bea Koempel-Thomas , which references the Stiffel patent where you can see good sketches of how it works.
---
---
Q. I bought an older Stiffel floor lamp with glass shelf. The solid pole above shelf is not straight. How can I straighten that part? Any instructions for taking apart and putting back together if that is required? Thanks.
Pat Horton
- Asheville, North Carolina, USA
August 18, 2018
---
---
Repair base of clawfoot lamp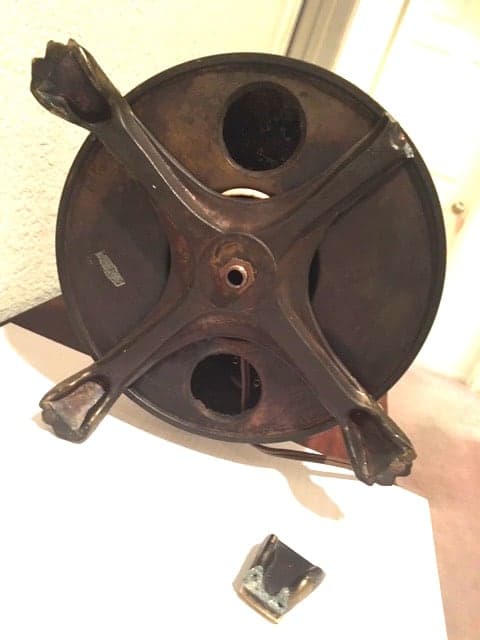 Q. I have a Stiffel lamp with a base resembling four claw feet. One of the feet has broken off. Can it be repaired? I've looked online for replacement parts, with no luck.
David Schmitz
Husband! - Rancho Cucamonga, California USA
February 18, 2019
A. Hi David. If you have the pieces it might be solderable depending on what material it is, but it almost surely can be glued with epoxy adhesive or possibly even with superglue.
I've personally been amazed by the strength of J B Weld epoxy .

Regards,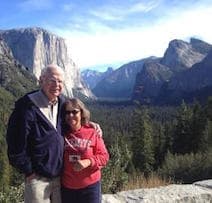 Ted Mooney
, P.E. RET
Striving to live Aloha
finishing.com - Pine Beach, New Jersey
---
---
Q. I have two 3-ft lamps, I need to change the wiring and new 3 way socket. The shades set on top open on the top. How can I get to open.
Linda L Launder
- sun city, Arizona, USA
July 19, 2019
---
---
Q. I purchased two Stiffel lamps at a yard sale they are in good condition but a little tarnished, my question is if I polish them do they decrease or increase in value?
Orville BRANHAM
consumer - THE VILLAGES, Florida
Ed. note: Sorry folks, no valuation questions please! Wrong site!
---
---
Q. How do you get the bottom off a Stiffel lamp to replace the 3-way switch?
KENT SCHROEDER
RETIRED - KEARNEY, Nebraska
August 20, 2019
A. Hello,
I grew up with a Stiffel floor lamp with the patented pole switch, of course without realizing how unusual they were -- and how difficult it would become to get them repaired. The patent expired long ago, and unfortunately, no companies currently seem to use the switch technology, which I think is really sad because it is just cool (IMHO). The patent is US2459898, entitled "Means for Actuating Electrical Switches," and one should be able to find it easily using your favorite search engine. Just download the pdf, and the figures and description may be helpful for those seeking to put one back together or trying to make repairs. Now that I'm a patent attorney (not an offer of services), I wanted to share the patent information for those who may be seeking to repair the pole switch in a Stiffel floor lamp with that switch -- a really early 'remote control' even if not very remote.

A bit of history; as shown on the patent, the inventor, Theophile A Stiffel, was in Chicago in April of 1948 when the patent application for the pole switch was filed. The Stiffel company probably wouldn't have started selling lamps with this switch until 1947, and it could have been much later since the patent would not have expired until the 1960s. My grandfather actually spent some time in Chicago as a baker in the late 1800's, but he had moved to Washington State by the turn of the century and passed away during the 1960s, so I'm not sure whether he may have gotten the lamp from a friend or relative in Chicago or if they were sold throughout the US. After I inherited the lamp, I found it was no longer working, and went through the hassle of getting mine repaired. I was lucky to have an older-generation lighting-repair person in distant family who knew about the switches! Then, recently online I bought an alleged one that I wanted to give as a gift, but I now believe that was actually a Frankenstein lamp because even though there were Stiffel markings, the style of the lamp was much different, it seemed much more 'loose' and fragile, and the same family member could not repair the second one.

If anyone knows of a manufacturer that might interested in reviving use of this type of switch, I'd love to hear about them because I just love using a lamp with this type of switch, and they are getting harder and harder to find!
Bea Koempel-Thomas
- Spokane, Washington USA
September 9, 2019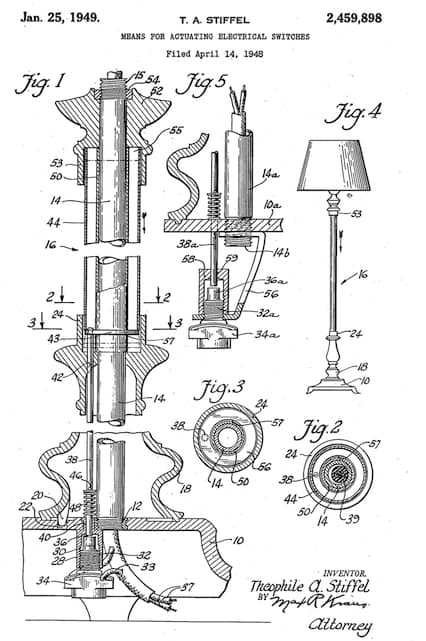 Hi Bea. Thanks so much for the interesting discussion. I now understand what people are talking about with "the pole is part of the switch" / "the switch is in the pole", etc. The patent makes it all very clear: you grab the pole and push it down with a "plunger move" to turn it on or off.
Regards,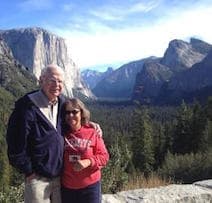 Ted Mooney
, P.E. RET
Striving to live Aloha
finishing.com - Pine Beach, New Jersey

Thank you for the information on the Stiffel lamp pole switches! I have a lamp that's had switch problems for quite some time and will plan on taking it apart for repair. Since the switch is just a push button 3-way switch (AntiqueLampParts has these in stock) it should just be a matter of making sure that the replacement switch will thread into the base properly. When I find the correct part for this I'll post it.
Andy Lehing
- Little Rock, Arkansas USA
November 6, 2019
Q. Hi Bea -- I have a pole switch lamp that belonged to my grandmother that stopped working. Any idea on where to find someone who can repair or where I can find parts ?
Kath Oldfield
- Newton, New Jersey
December 17, 2021
---
---
Q. I have a Stiffel torchiere table lamp that will not turn on anymore. Where can I get a twist switch and how do I do the wiring since it probably needs replacing too?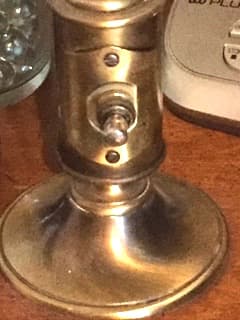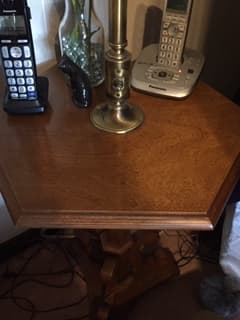 Kristine Durocher
- Thompson Connecticut usa
February 23, 2020
A. Hi Kristine. Although your graphics are a bit on the small side for me to see clearly, it looks like this is a switch with a special finish, not something you can pick up in the electrical aisle. But after unplugging the lamp, unscrew those two small screws so you can remove that brass cover plate and get a better look. You probably need to shop at a place like mylampparts.com, grandbrass.com, or maybe by searching for 'stiffel lamp parts' on Amazon.
You can re-wire the switch by putting the wires on exactly the same places on the new switch, or by replacing wires with ones of identical length, color, and gauge. For more general info on household wiring, big box stores all have small paperback books on the subject, although it is obviously best to simply have it done by a licensed electrician. Good luck!
Regards,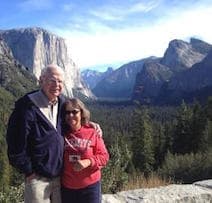 Ted Mooney
, P.E. RET
Striving to live Aloha
finishing.com - Pine Beach, New Jersey
---
---
Q. First, my thanks to Ted Mooney for taking the time to handle this site.

Second, though a finishing site, I am at a loss of how to find a Stiffel lamp socket from the 60s or 70s. Three way - three brown wires soldiered in - no screws - Stiffel decal. So, again, thanks and I hope I am not too out of line asking about a socket. I have become rather frustrated.

Thanks, and I hope everyone is safe and well, Ken
Ken James
- University Place, Washington, US
April 26, 2020
A. Hi Ken. Thank you for the kind words! You're welcome to ask anything you wish, and hopefully a reader will answer you :-)
Still, the problem remains that enthusiasts are invited to gather & chat with each other, and post pics and questions & answers, history, or anything that anyone wants to post ... but this isn't a consulting service; I've never owned a Stiffel lamp, and don't have a lot of interest in them. I can provide space for a community but I can't build one; enthusiasts will either choose to build a community or they won't.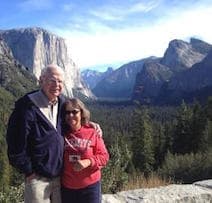 Ted Mooney
, P.E. RET
Striving to live Aloha
finishing.com - Pine Beach, New Jersey
---
---
Q. I own a Stiffel floor lamp that turns on by compressing the center pole of the lamp up and down. The Center large light has come very loose and I want to know how to tighten it. The collar at the top of the pole that the center light sits on has three screws on the underside. Do I just loosen those and then tighten the center light socket?
Dennis L Eckman
- Carlisle Pennsylvania
June 30, 2020
---
---
Q. Need a weight for Stiffel lamp base, 6.5", 3/8" hole

Any suggestions on salvaging
Am smith
- Rockledge Florida
September 9, 2020
---
---
Q. I am trying to replace the socket on a 1960s Stiffel lamp. I cannot access the little screw that tightens the base of the socket to the main center rod of the lamp. I thought I could access it through the hole where the knob to switch the light on is but I cannot. I have no idea how they got this extra sleeve/cover on. It covers the socket and hides it. I've tried unscrewing everything and I cannot unscrew it.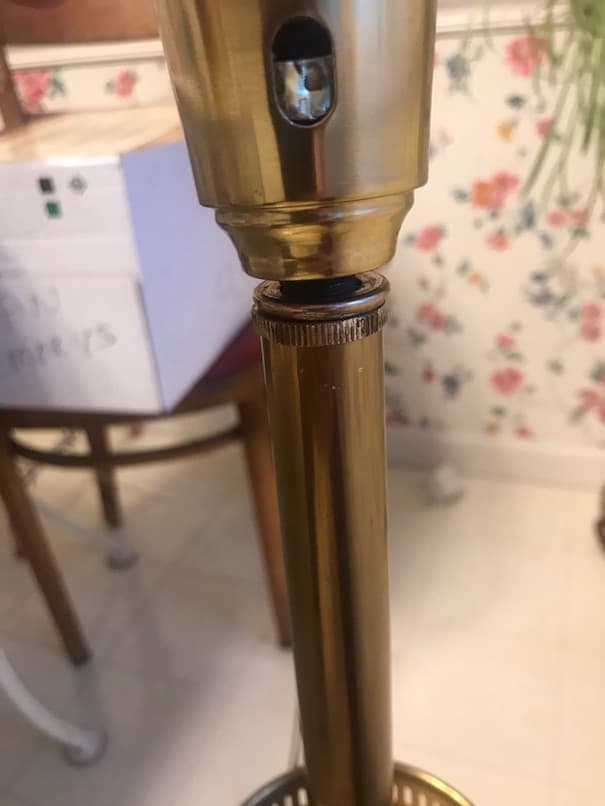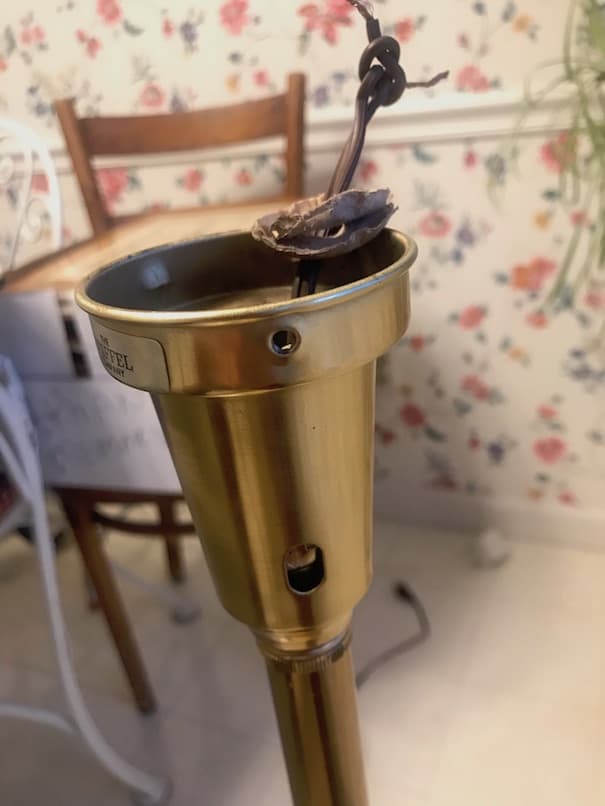 George Halley
- Westminster Colorado
December 31, 2020
---
---
Q. I have a Stiffel candelabra floor lamp that turns on / off by pulling on the center pole. The lamp no longer turns on. What is needed for repair? Does the pole connect to a pull chain? Is this a do-it-yourselfer?
Diane kuchera
March 2, 2021
- Phoenix Arizona
A. Hi Diane. Not a pull chain, but apparently a push rod :-)
For Stiffel lamps which you turn on and off by grabbing the pole and pushing down with a plunger motion, pay attention to the part of this thread where Bea Koempel-Thomas explains how the pole switch works and we include the patent drawings. Apparently there is a rather standard "push-on / push-off" switch at the base of the lamp, and a push rod and return springs to actuate it. Whether a do-it-yourselfer has enough knowledge and experience, I can't say; but if you show that drawing to an electrician he can probably fix it.
Luck & Regards,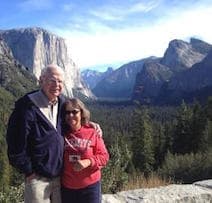 Ted Mooney
, P.E. RET
Striving to live Aloha
finishing.com - Pine Beach, New Jersey
---
---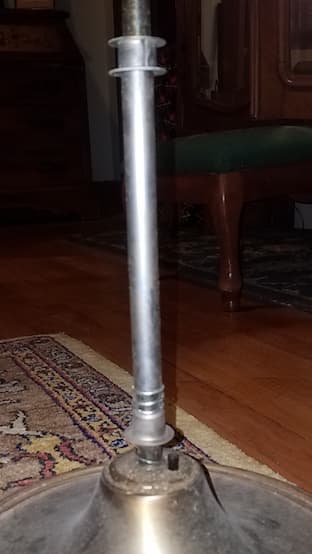 Q. Stiffel lamp bottom switch mechanism?
Aloha - we have a couple of Stiffel lamps which have the main switch operated by the vertical shaft down movement. One has been on our farm for many decades and the other from Island of Lana'i in Hawaii from my wife's god-parents.
Question - Stiffel #2264 - what is assembly sequence of the springs, caps and washers in lower column of lamp? Is there a schematic diagram somewhere online?
Mahalo nui loa
James truman
- waddell, arizona
March 19, 2021
A. Hi James. I don't know where to find actual assembly drawings, but drawings from the patent are on this thread and the actual lamps must be built rather similarly to the patent. Good luck.
Luck & Regards,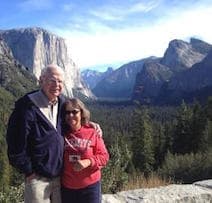 Ted Mooney
, P.E. RET
Striving to live Aloha
finishing.com - Pine Beach, New Jersey
---
---
Q. I have a Stiffel pharmacy lamp. The arm has a clamp that allows you to adjust the height of the light. But the plastic insert that the clamp puts pressure on broke. Do you know where I can get a new plastic insert.

The lamp looks like this with the screw clamp at top where the arm bends.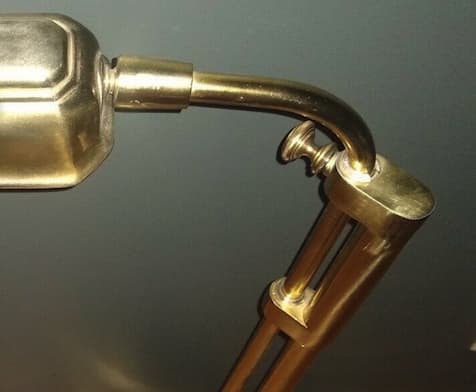 Thank you.
Milt Morris
- Sacramento, California
May 11, 2021
A. Hi Milt. If I am understanding the pic correctly, that piece of plastic looks like what we call a "flange bearing" or "flange bushing".
Google for "plastic flange bushing" and see if you can find something the right size.
Luck & Regards,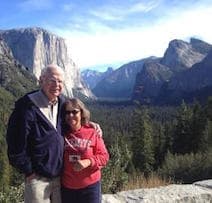 Ted Mooney
, P.E. RET
Striving to live Aloha
finishing.com - Pine Beach, New Jersey
---
---
Q. Have copper Stiffel lamp that loosened and came apart from center rod. Cannot seem to screw back together. Need help
Mary Wilke
- Johnston, Iowa
March 7, 2022
A. Hi Mary. Sorry but I don't understand what came apart from where, let alone why. Please try to send us a picture of the situation. Thanks.
Luck & Regards,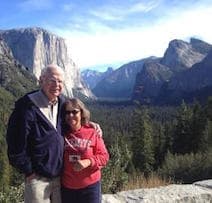 Ted Mooney
, P.E. RET
Striving to live Aloha
finishing.com - Pine Beach, New Jersey
March 2022
---
---
Q. @Andy Lehing:
I need a replacement for the the push switch (Stiffel switch) on my floor lamp. In one of your posts you said that you would post the name of a supplier when you found it. As you know, the switch has to thread into the base properly. Please let me know if you have a supplier. Thank you, Andy.
D. Panton
Don Panton
hobbyist - Arlington Texas
March 17, 2022
A. I did a Stiffel pole switch repair a few years ago. I did use a push button on-off switch that I bought from AntiqueLampParts. Note that the pole switch is not 3 way but on-off. The pole switch just turns the lamp on and off however it is set. The socket switch is the three way setting. (Or 6 way if the lamp has the three way mogul bulb with three surrounding bulbs, which was my lamp setup.)

Be careful when disassembling, because there are a lot of little parts. Lay them out in order so you can put it back together. There is a small positioning ball bearing that sits in two indents, so look for it.

Installing the switch requires drilling out the hole in the inside of the base a bit. The trick is that the contour of the metal in the bottom of the base has a slight slope and you want the switch to be vertical. The solution is to use a lock washer that fits the diameter of the replacement switch. The offset split of the lock washer in the proper rotation is just enough to correct the angle to vertical.

Then reconnect the wires like the old switch.

A moderate skill DIY job. Lamp works fine with a few years of daily use.
Larry who did a pole switch repair
retired hobbyist - LA, California
April 9, 2022
A. A while back I asked for help in identifying a replacement push on/off switch for my Stiffel floor lamp. After a significant amount of searching, I found a switch that works for me: the Gardner-Bender GSW 24. The switch is available on Amazon for $2.02. This switch is also available at Lowe's and Home Depot. Please note that for the on/off switch in the base of the lamp you want the push switch, not the rotary switch.

Now I will address the installation of the switch. For most Stiffel floor lamp owners this will be a first and only switch replacement experience. The replacement will take about forty-five minutes to an hour.
1. Unplug the lamp. Remove the shade, the milk glass diffuser, and all light bulbs.
2. Lay the lamp horizontal on the floor. Sit on a chair. Lift up the lamp base and remove the one screw from the sheet metal disc on which the lamp stands. Put that metal disc and screw aside.
3. You can now see a bunch of wires, two wire nuts and a black switch module which is screwed into the cast-metal base of the lamp.
4. Disconnect the two wire nuts (remember which wires were connected or take a picture). Unscrew the switch module.
5. Screw in the new module and reconnect the wires and wire nuts.
6. Sit the lamp upright, plug in the lamp. Push down on the lamp pole. The lamp should work.
7. Assuming the lamp works, you now take out the bulb, lay the lamp on its side, and replace the metal disc. This is the tricky part. The securing screw is not centered in the metal disc. It is only about 5/8 inches long -- not long enough for one to easily position the screw into the screw hole in the cast metal base. I recommend positioning a thin wooden rod (perhaps a chopstick) through the disc hole into the base screw hole, and then securing the disc temporarily with sticky duct tape. -- Then remove the wooden rod and screw in the original 5/8 inch screw.

Replace all bulbs, the diffuser, and the shade.

Good luck. May God bless you.
Don Panton
[returning]
- Arlington Texas
April 10, 2022
---
---
Q. I'm needing to replace the diffusers on a 1960s Stiffel tray table floor lamp. Any ideas where to find them?
T Hall
- Tulsa Oklahoma
January 11, 2023