World's #1 on-line resource since 1989
•
-----
Stiffel lamp cleaning, refinishing, replating Q&A's
A discussion started in 2002 but continuing through 2020
2002
Q. My mother gave me Stiffel lamps she received as a wedding gift 50 years ago. I believe that they are brass since a magnet does not stick to them. The base is 3 layers of square pads-like a tiered cake. They look like columns with a brass leaf design that is attached somehow and spirals around the center pole, which is a painted white metal (I think-this is the only non-brass area) the top is a smaller version of the base. They are very badly tarnished. How can I restore the finish.
LOUISE L
[last name deleted for privacy by Editor]
- MINEOLA, New York
---
2002
Q. How do you clean Stiffel Lamps purchased new 10 years ago?
Thank you,
Juliette S
[last name deleted for privacy by Editor]
- Charlotte, North Carolina
---
2003
Q. Has anyone received an answer as to how to restore the brass on Stiffel lamps? I have several that are up to 50 years old. Love them but they are badly tarnished. I believe they are/were lacquered but not sure. Someone Help!
Grace G
[last name deleted for privacy by Editor]
- Austin, Texas
---
2003
Q. I have 3 Stiffel Lamps which are at least 33 years old. I love them but they are badly tarnished. I've been told the lamps have a finish which can't be polished. Is this true? If so I will be very disappointed that expensive lamps like Stiffel have been manufactured in this manner. If they can be polished I would like to know how and what is needed. Your reply will be appreciated.
Thank you,
Eleanor H
[last name deleted for privacy by Editor]
- Sanford, Florida
---
2003
Q. I bought a Stiffel lamp 15 years ago. I always wanted a matching one, but it never fell into the category of need. So I never purchased the second one until this weekend. At a flea market I found its exact mate for $6.00 wow! That was the deal of the month. It is tarnished the same as the one I have. I know it is lacquered. How can I remove the lacquer so I can polish it again then reapply lacquer so as to slow the tarnish process? Is there someone I can take it to that will do the job for me?
Katherine S
[last name deleted for privacy by Editor]
- Brentwood, California
---
2004
A. In response to the inquiry about tarnished Stiffel lamps. I'm not sure about the protective finish on a Stiffel, but I have cleaned brass by using paint remover [affil. link to info/product on Amazon] (If it has a protective coating). Brass is brass. Then polish it to the luster you prefer and respray it with clear lacquer or clear enamel. There are many brass polishes out there that you can use.
David H Nelson
- Northport, Michigan
---
2004
Q. My Stiffel lamps are deeply pitted in addition to being tarnished. Will using paint remover help that situation as well as dealing with the tarnishing?
Lyn Swafford
consumer - Canton, New York
---
2005
Q. I too have Stiffel brass lamps that have become badly pitted due to living at the beach. I recall when I bought them that they advised not to attempt to polish them with brass polish, so I've restrained myself. HELP! Is there any way to salvage them? Is replating expensive and where would I have to take or send my lamps? Another question, do you have any suggestion on perhaps cleaning the surfaces well and then giving them a completely new look? I would appreciate a response.
Thanks!
Marilyn Hlebo
- Huntington Beach, California
Ed. note: Please see our Directory of Jobshops for places that can do replating for you.
---
2005
A. Here are the facts about Stiffel lamps.

1) Before the year 2000,most Stiffel lamps were BRASS PLATED!

2) They used to advertise SOLID BRASS PLATING

3) They are mostly quality zinc die-cast metal with a heavy plating which they then antiqued, color buffed and lacquered.

4) When the pitting starts, you should just rub 0000 steel wool [affil. link to info/product at Rockler] lightly to take the chalkiness out and re-lacquer. If there are dark brown or black spots, well, you're out of luck. You would have to replate the lamps which is expensive. It is usually less expensive to purchase new solid brass lamps.

5) The best way to keep Stiffel lamps is to maintain them. Using Pledge furniture polish is good. It creates a vapor barrier so the air will not get to the metal and it protects the lacquer. If you spill something on it wipe it off immediately. If you live on the shore, Good Luck!
Glen Griffin
- Farmington, Connecticut
---
2005
A. The first thing to do to repolish a Stiffel is to remove the lacquer. I've used a product called Gillespie Brass Refurbisher with success.
Tarni-shield copper and brass polish will work but requires a lot of rubbing. There are probably many products as effective as the Gillespie.
The Stiffel is formed out of zinc, plated with nickel, polished, and then electroplated with brass. If the brass plating is reduced too much the nickel will be exposed (i.e., trying to remove pits). To restore the lamp to original if this occurs will require that it is re-electroplated (I called Stiffel when it was still producing lamps and was quoted a price of $160 apiece).
Tarni-shield does work good for removing tarnish and Brasso [affil. link to info/product on Amazon] does a good final polishing job. Wood polishes that contain ammonia will initiate the pitting in the brass by creating holes in the lacquer and allowing moisture and air to wick to the brass and cause corrosion. Resealing the brass is necessary to prevent accelerated corrosion. Some waxes work for a long time but with a little practice there are spray finish products that can be used to produce a finish effectively similar to the original.
Tom Stokell
- Springhill, Florida
---
2007
Q. I have 2 Stiffel lamps, 38" tall, 3 tiered brass bottom, grape vine wrapped around a cream coloured column and a brass finish on top. I've managed to get the brass back to original condition, but need help getting the cream coloured columns clean. Any suggestions? They are approximately 40 years old. Thanks
Margaret Biondo
- Asheville, North Carolina
---
---
July 18, 2008
-- this entry appended to this thread by editor in lieu of spawning a duplicative thread
Q. We have two brass look Stiffel table lamps that look like they are pitting (black or dark spots). These lamps were quite expensive - can they be repaired, refinished, etc.

Thanks
Lori Kleinshmidt
consumer - Debary, Florida
---
September 6, 2008
A. One of the best ways to clean brass is to mix salt with vinegar and warm it in the micro-wave. Apply to brass and rub with very fine steel wool. If you would like to polish after this any over the counter brass polish will work.
Joe Turnbach
- Downingtown, Pennsylvania
---

Hi. Joe is right, but a word of warning! Don't assume that because vinegar + salt is safe for people that it is a very mild brass cleaner. Quite the opposite: it is much more aggressive than store-bought brass polishes. So test in an inconspicuous spot and be careful about its possible effect on really fine detail.
Regards,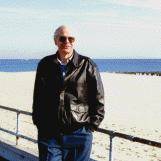 Ted Mooney
, P.E.
Striving to live Aloha
finishing.com - Pine Beach, New Jersey
---
affil. link
"Repairing, Rewiring, and Restoring Lamps and Lighting Fixtures"
from Abe Books
or



affil. link
"All About Lamps: Construction, Repair and Restoration"
from Abe Books
or

December 19, 2008
A. My mother had 3 Stiffel lamps with the "Antique finish" that were badly tarnished and had black spots. I asked her if I could have them as I have always loved those lamps, and I thought they would look good in my new house. I rewired them myself using a kit I bought at Home Depot for about $8 each, and then bought a bottle of Brasso. After using the Brasso and some elbow grease, the lamps are now a shiny brass and they are beautiful. The lamps now have a whole new look to them that will be great in my new house.
Heather Braxton
- Brooklyn, New York
---
June 11, 2009

I just tried the Brasso method to restore my lamp. It was being thrown out and my daughter brought it home thinking I would repair it. Well I did repair, rewire and restore it to a beautiful new looking lamp. The Brasso [affil. link to info/product on Amazon] worked great. It took a little time and elbow grease but was worth the effort ! thanks for the tip.
Tom Skelly
- Flushing, New York
---
July 28, 2009
A. When my wife bought her "Brand New" Stiffel's I inquired of the finish and both salesperson and wife giggled at my not knowing that it is Stiffel tradition that the brass is a darkened "antique style" and does have a sealed finish and that stripping this finish to brighten up the brass is endangering to the intent of the intended Stiffel appearance and that if you simply insist on a bright brass appearance that you would have to disassemble the entire lamp to strip their finish off with any good grade lacquer stripper, however, this may reduce the lamps value. These lamps require more frequent care if you leave them near open windows with misty or salty spray exposure. If you have spots or issues try the mildest of cleaners and slowly try more harsher cleaners to remove the spot but be careful of any harmful stripping fluid, once you have a smooth finish stop trying to get anymore spot or area cleaned because the spot may very likely be under the protective finish.

Natural unsealed brass requires a vastly more frequent polishing regimen. A child spilling even just a small droplet of soda pop on the lamp finish needs to be wiped off as soon as possible as soda formulations have been known to totally dissolve a copper penny in just a few days. Most spots will come off but it is possible that a spot of substance could stain the finish, if it is settled on the lamp too long. some petroleum residues can cause this to happen. I wouldn't use PLEDGE as one other writer wrote because it does have an accumulation factor and dust attraction

I haven't used anything other than a clean soft cloth or a lightly dampened cloth of Windex, although I would think a dust repellent like Endust that has a top priority of not leaving moisture or film residue behind should be the very best cleaner.

There is another manufacturer that makes Quality Brass lamps that are the bright brass finish I just can't recall if they are called Alexander or Heritage lamps but they are heavy weight solid brass just like Stiffel although I must concede to agreement with my wife that the Stiffel finish is a superior appearance and more visually appealing.
Ron Russell
- Toledo, Ohio
---
---
July 12, 2018
I have 5 Stiffel lamps from old to fairly new. The old ones were in need of refinish. That is when I found that the "BRASS" in the description of the lamps does not describe what it is really made of. The base material is a cheap mix of aluminum and ?. In the old days it was called "pot metal". This was disappointing because I really wanted to do a nice refinish. I have decided that they are not worth the time or money. I will never buy a Stiffel 'brass' lamp again.
John Dean
- Auburn Washington
---
October 1, 2020

This comment pertains to the threads on Stiffel lamps that have tarnished badly. I have a Stiffel table lamp that was tarnished badly and was ready to discard it. I came across a local plater that has done many Stiffel lamps and the results were beyond amazing. I dismantled my table lamp and decided to have it replated. The results were spectacular. It looks like a brand new lamp and the cost was reasonable. One tip: dismantling it will save you quite a bit and it it fairly easy to do.
Howard March
- Huntington Beach, California
---
February 15, 2021
Q. Hi Howard. I am trying to clean up my mom's old Stiffel lamp. Where did you take yours to be replated? Since I am not far away, I would like to take mine there. How much did they charge? And does it have the antique look finish after they replated it?
Thanks
Lisa Winter
- Newport Beach California
---
April 26, 2021
Q. If Howard is willing to share the plater's info, please let me know.

Thanks so much

Wanda Henderson
- Los Angeles California
---
February 2021
A. Hi Lisa, hi Wanda. I apologize that we can't post sourcing suggestions for reasons that may not be obvious from this single thread (why?)
Try a search engine with "Plating service california lamps" as your search term.
Luck & Regards,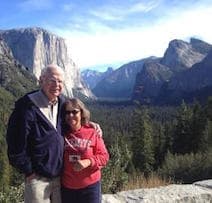 Ted Mooney
, P.E. RET
Aloha -- an idea worth spreading
finishing.com - Pine Beach, New Jersey