Where the world gathers for
plating, anodizing, & finishing Q&As since 1989
"What to do when brass lamps start to get black spots"
-----
2002
Q. I have 2 Stiffel Lamps and they are starting to get black spots on the sides .I have no idea why this is happening. I don't dust them often, but when I do it's with a soft clean cloth and I don't use polishes . We bought them 2 years ago at a Stiffel Lamp store. Could you please tell me what I can do with this blackening on this lamps. Should I take the lamps to a jeweler and have them refinished ?
Thank You,
Laura S
[last name deleted for privacy by Editor]
- Michigan City, Indiana, USA
---
2002
A. Hi Laura. My guess is that the brass plating grew porous over the years, and that only re-plating them will fix it ... and that's not cheap. But these days it's tough to even guess what a 'brass lamp' is made of (some are solid brass, some are brass plated steel or zinc, some might be zirconium nitride on nickel, and many are nickel plated and then coated with a translucent brass-colored lacquer). So unfortunately it's hard to be sure what the black spots are. Sorry.
A local antique dealer may be able to remove the spots (if they are removeable) and suggest how to stop them. Best of luck.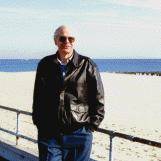 Ted Mooney
, P.E.
Striving to live Aloha
finishing.com - Pine Beach, New Jersey
---
2003
A. Stiffel lamps are brass plated.The black spots are oxidation and pitting. The only way to remove it is to refinish the lamp.
John Diday
- Palm Harbor, Florida
---
2004
Q. If all Stiffel lamps are brass plated, what is under the brass, and will my brass cleaner hurt whatever it is? No magnet will stick to the lamp and it seems to have a silverish color underneath the brass in spots. Thank you for any advice.
Lori F
[last name deleted for privacy by Editor]
- Damariscotta, Maine, USA
---
---
2004
Q. I have several Stiffel lamps that have tarnished over the years. I would like to have them repaired. They are otherwise in good shape and I haven't found any other lamps that I prefer. Please help me restore my Stiffels.
Ann G
[last name deleted for privacy by Editor]
sales - Staten Island, New York
---
2005
Q. I understand that Stiffel "brass" lamps were plated brass over zinc, white metal, "pot metal", or some such. Clearly non-ferrous. Doesn't matter: your options are limited to accepting the degraded finish or refinishing.
The recommendation on some lamp stickers not to polish the lamps is a good one. I didn't know and when my initial attempts to improve a spotted finish didn't work, I just polished harder! Refinishing is what I intend to do, if not too dear.
I am getting quotes for refinishing of two lamps. Any suggestions from folks who have done this?
Thanks,
Jim Garfo
- Kennett Square, Pennsylvania
---
---
2005
Q. I have two 30-year old Stiffel Brass Lamps. I am sure they were antique brass when new but became dark and spotted over the years. I have cleaned with brass cleaners and they are now shiny brass. What can I do to protect them? And could I restore the antique look. Will lacquer spray peel or crack? If it does is it easy to remove? Thank you.
Joanne Adams
homeowner - Manteo, North Carolina
---
2005
A. You can use 200 gm shellac/1 lit alcohol solution (if you want golden tint you can add some saffron and turmeric to this solution/ +filter it before use)! Good luck!
Goran Budija
- Cerovski vrh Croatia
---
June 14, 2011
Q. Hi:

My Stiffel lamps have gotten dark streaks or tarnished and I got some advice on your site from Goran Budija (Zagreb Croatia) and he says use 200 gm shellac / 1 lit alcohol solution and if you want a golden tint you can add some saffron and tumeric to this solution. Well you need lots of luck as I have been all over with this advice and not one store has any idea what he is talking about. Can we get something in plainer English? I have 4 Stiffel Brass Lamps and they all need help but friends and neighbors are waiting for an answer also. Thanks.
Donna Chalhoub
- Mankato, Minnesota USA
---
June 2011
A. Hi, Donna. Goran is a metals conservator (the people who maintain the authenticity of cherished metal objects in museums), so he is invariably right, but sometimes he may be speaking over our heads.
He is suggesting buying shellac and alcohol, then mixing them 200 grams to 1 liter (about 1 part shellac to 5 parts alcohol). He is further saying that you can add the household spices saffron or tumeric to tint the mix to a golden color, but you'll have to filter the spices back out of it before you brush it on to your lamps.
If this approach is too "old country" for you, as it might be for a lot of Americans, you can simply buy a spray can of brass lacquer .

Good luck.
Regards,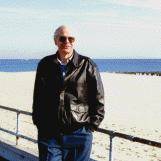 Ted Mooney
, P.E.
Striving to live Aloha
finishing.com - Pine Beach, New Jersey
---
April 15, 2013
Q. I recently bought several lamps from ebay and they are all Stiffel lamps. For the most part they are beautiful and I would like to keep them that way. However, there is a little oxidation on one of them and I also would like to clean one of them of dirt. I was told to use WD-40 [affil link] on the brass because the person said that when Ted Stiffel made these lamps their company did not use all brass it was a combination and that the best way to protect the shine on these lamps is to use WD-40. Has anyone ever used this and if so what results. There are so many different theories out here about the best way to clean a Stiffel lamp but I would like to have one true blue place to find the answer of what is the way that the Stiffel company recommended to clean their lamps?
I have searched and searched but can not find an old Stiffel Lamp Catalog that list all the lamps they made while in business. Does anyone know where I can find a book or an old Stiffel Catalog that has this information?
Debra Baer
teacher - Harmony, Florida
---
April 23, 2013
A. Hi Debra. They were in business for 68 years, so there probably isn't one catalog that covers all of their models over so much time. But there are ads for this kind of stuff on Ebay, and you may find an old catalog for some of them if you are both lucky and patient :-)
Regards,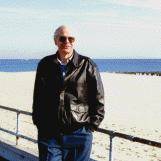 Ted Mooney
, P.E.
Striving to live Aloha
finishing.com - Pine Beach, New Jersey