Live! From beautiful Pine Beach New Jersey: Welcome to the world's most popular metal finishing website
topic 32952
Trivalent/Hexavalent Chrome Testing/Checking method
An ongoing discussion from 2003 through 2015 . . .
2003
Q. I am having difficulty getting a firm answer regarding the yellow zinc dichromate / hexavalent chromium plating issue. For instance, one of my fasteners specifies a "MFZn5-C" finish. I am fairly sure that this is a hexavalent plating (yellowish in color). Is there a website where I can research various coatings to verify which are "good" from the hexavalent/trivalent standpoint? When do Tier 1's have to stop using / phase out? Where can I find the "law" or documentation stating this?
Thanks,
Andrew Card
- Auburn Hills, Michigan
---
2003
A. Mr Andrew Card
Much has been written about ELV and it is on the net under ELV.
Your specific need :
1) If the chromate is yellow the likelihood of the layer containing Hex Chrome is very strong.
2) The European Union End of Life Vehicle ( ELV) directive is a good place to start your search.
3) Various companies like Ford, Toyota, GM , Delphi have outlined and defined their route to zero Chromate as early as 2004 and 5 for tier one suppliers.The directive allows till 2006-7 for conformity to zero Chromate.Individual companies have defined their own approach to this issue and at a AESF meeting early last year some clarity was achieved.
The article in back issues of Metal Finishing and other similar publications, AESF websites and even this site carry much of the data you need.
The directive states that by 2007 at least 80 percent of the average vehicle weight should be reused or recoverable, and by 2007, 80 percent should be reused or recyclable. The purpose of this edict, enacted in September 2000, was to prevent waste from the recovery, reuse and recycling of vehicles when they hit the scrap yard -- or their end of life. The legislation covers four heavy metals that make recycling difficult: cadmium, lead, mercury, and -- the one impacting the metal finishing industry most -- hexavalent chromium. The original legislation limited the amount of hexavalent chromium to 2.0 grams per vehicle, but only where the Hexavalent chrome was present for purposes of corrosion protection.
What we are talking about here are chromate conversion coatings, in all of their various hexavalent formulations. Chromates have been the mainstay for decades in providing adequate corrosion protection for zinc or zinc alloy-plated fasteners, tubing, brackets and other small parts. These parts number in the thousands.
Of 9 test methods available, no standard test is recognized by ELV Directive to validate 2.0 gms Hex chrome permissible per vehicle. Original compliance dated 2002 was postponed. Implementation delayed to 2007. AND ELV standard reduced to 0.0 (ZERO) gms. Hex chrome per vehicle effectively from 1-1-2007. Auto makers being global (central design, world wide manufacturing), there is no alternative. To do business with Europe, all must follow the ELV directive. Impossible for one specification to be compliant in Europe, another spec for rest of the world. Hence automakers constrained to produce to one universal specification. Plating Suppliers have answered the need with offerings of Hex chrome-free finishes, Trivalent chromates, and chrome-free dip spin coatings. Trivalent chrome appears to be an immediate replacement. Tri-chrome does not offer same corrosion resistance as hex. for all colors nor does it have self-healing capabilities. Yet Tri-chrome is a viable option. Automakers are encouraging total elimination of chrome-containing processes. Some view the switch from Hex to Tri chrome as an unsatisfactory temporary solution.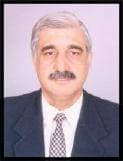 Asif Nurie
- New Delhi, India

With deep regret we
sadly advise that
Asif passed away
on Jan 24, 2016
---
2004
Q. Dear Asif Nurie,
Our customer has requested that we test our parts for lead, mercury, cadmium and chromium hexavalent. Our parts are made up of plastic housing, metals and printed circuit boards. It is appreciated if you could share the various test methods available for the above heavy metals for the different materials. Like you said there are 9 test methods for Cr6+.
Thanks.
Fuziah Hashim
Manufacturing - Malaysia
---
---
To minimize your searching efforts and to offer multiple viewpoints, we've combined some threads into the dialog you're viewing. Please forgive any resultant repetition or failures of chronological order.
---
---
Test to identify hexavalent parts
2004
Q. Hi,
Please let me know how to identify Trivalent & Hexavalent passivation (Zinc plated parts).
Are there any testing methods to identify this?
Regards,
Suman JSS
electronics - Bangalore, Karnataka, India
---
2004
A. Trivalent chromium is not yellow, so that's the first easy screening. If they are yellow they are not trivalent so they are not acceptable; throw them away. No, wait! I just heard that somebody decided it would be a good idea to dye trivalent parts yellow so they look just like their toxic predecessors :-)
Never mind then, one by one chemical testing is the only way; see GMW 3034 for the test procedure. Somebody certainly has a great opportunity to make a fortune if they can invent some sort of remote hexavalent fluorescence detector akin to an infrared temperature gun.
Ted Mooney, P.E.
finishing.com
Pine Beach, New Jersey
---
2004
Q. PLEASE SPECIFY ANY SPOT TEST METHOD TO IDENTIFY THE TRIVALENT CHROME AND TRIVALENT CHROME PLATED PARTS.
VENKATESWARAN SUBRAMANIAM
automotive - BANGALORE, Karnataka, INDIA
---
2004
Q. We are a fastener distributor and, because we are supplying more product with either trivalent chromate or no chromate finishes, we were wondering if there is any simple test we may perform in our incoming inspection to confirm the presence of hexavalent chromate.
Tim Day
- Milwaukee, Wisconsin
---
2004
A. Tim,
You should obtain a copy of the GM standard GMW3034. It describes a laboratory method using chemicals for detecting the presence of hexavalent Cr. Global Engineering Documents sells this standard for $30.
Toby Padfield
Automotive module supplier - Michigan
---
2005
A. Dear Suman JSS,
A simple check is the difference in the colours,
Trivalent clear, has a Violet-Blue appearance,
Hexavalent clear, Blue-silver appearance,
Trivalent colour, Green-red more green than red,
Hexavalent colour, multi coloured with more yellow.
All the best
Andrew Griffin
- GB
---

Hi Andrew. Thanks for your efforts, but regardless of whether or not color was a workable indication in the past, with today's various proprietaries I doubt that it's any help.
Regards,
Ted Mooney, P.E.
finishing.com
Pine Beach, New Jersey
---
---
Test or Test Lab for Trivalent vs Hexavalent Chromium on part
2005
Q. My company provides 2 identical stamped parts for a customer with the exception of plating - one part is trivalent chrome plated, while the other is hexavalent chrome plated.

Is there an analytical test method to determine the difference (in order to prove the parts were not mixed)?
Is there a test lab that can test for this?
Tim Veley
- Waterbury, Connecticut, US
---
2005
A. Short answer is no, because chromium PLATING is neither hexavalent or trivalent. Those terms refer to the oxidation state of the chromium in solution in the plating bath. A chromium plating has chromium in oxidation state zero (because it is metal and not in solution), and it does not depend upon which type of chromium bath it was plated from.
James Totter, CEF
- Tallahassee, Florida
---
2005
A. If you are referring to chromate coatings and not chrome plating, there are tests used to tell the difference between trivalent chromium coatings and hexavalent chromium coatings. The methods are given in ISO 3613 [link by ed. to spec at TechStreet].
Timothy McGrady
- Lansing, New York
---
---
To minimize your searching efforts and to offer multiple viewpoints, we've combined some threads into the dialog you're viewing. Please forgive any resultant repetition or failures of chronological order.
---
---
2006
Q. I am a chemist in a leading automotive electricals in India. Some of the components used to be passivated with Trivalent chromium for better corrosion resistance.

What is the suitable methodology to spot test on plated components of trivalent and hexavalent to differentiate between them?
Narasimhun .P
Automotive electricals - Chennai, India
---
---
About Chrome+6 passivation testing
2006
Q. We're electronic industry, so we have to obey RoHS directives. I need help to test Cr+6 in just outer layer of chromate coating qualitatively or quantitatively. The laboratories here do not measure the outer layer Cr amount. Only in Japan. How and where can we find the test kit to measure the Cr+6 existence or amount?
Thanks ...
Mukaddes Tunçkir
engineer - TURKEY
---
2006
A. "Directive 2002/95/EC of the European Parliament and of the Council of 27 January 2003 on the restriction of the use of certain hazardous substances in electrical and electronic equipment" does not mention chemical testing for the restricted substances.

A 208-page document, "IEC 62321, Ed.1: Procedures for the determination of levels of six regulated substances (Lead, Mercury, Cadmium, Hexavalent Chromium, Polybrominated Biphenyls, Polybrominated Diphenyl Ethers) in electrotechnical products," should be available in October 2006, noticeably after the 1 July 2006 effective ban date!
-- http://www.iec.ch/

Of practical use, the Metal Finishing Suppliers' Association has a pdf download 'Hexavalent Chromium Testing' by Frank Altmayer at http://www.mfsa.org/
A shorter version, with color photographs but fewer test descriptions, is at https://www.pfonline.com/articles/080603.html
Some of the listed possible sources of hexavalent chromium are mere technicalities, as normal rinsing (dragout rinse, flowing rinses, warm DI water rinse) should remove entrapped hex. Cr to below applicable limits.
Look for labs doing any of the ISO, ASTM & auto mfr. tests mentioned.

A homogeneous coating must be analyzed in its entirety. E.g., with chromated zinc plating, you need to weigh & remove the entire coating and determine its Cr(+6) content. On a steel substrate, first remove any separately applied organic sealer (topcoat) using solvent, weigh the part, entirely dissolve the zinc & chromate in 50 vol% phosphoric acid (85 wt%) solution, reweigh the bare part to get coating weight by difference, then determine [Cr+6] in the solution spectrometrically using diphenyl carbazide [1,5-Diphenylcarbohydrazide].

If an organic binder is an integral component of the coating, it must be weighed & dissolved (e.g., using Acetone [linked by editor to product info at Amazon] ) and analyzed, along with the rest of the coating.
Ken Vlach
- Goleta, California
Finishing.com honored Ken for his countless carefully
researched responses. He passed away May 14, 2015.
Rest in peace, Ken. Thank you for your hard work
which the finishing world continues to benefit from.
---
2006

Thank you very much, Ken. That article from pfonline is excellent at pointing out the difficulties. The RoHS meaning of "homogeneous coating" is driving the world crazy. As previously documented in "Galvanizing Industry in Denial?", the AGA apparently believes we are to weigh the entire article in question -- steel plus zinc coating and ignore all this stripping stuff (I'm confident that's wrong though).
The reason it's driving people crazy is that RoHS definitions contradict both common sense and easily acquired experience. How can the regulations be based on "Chromate coatings cannot be physically stripped off the plated substrate"? Pooh. The chromate on zinc plated parts can be rubbed off with a pencil eraser, and sometimes is!
Conversely it is difficult to mechanically remove the zinc plating from the substrate; if adhesion is excellent, it can be essentially impossible. Also, we know that the chromate coatings are orders of magnitude thinner than the zinc plating, so how can we consider such radically different but easily separable things as the chromate layer and the zinc plating layer a single homogeneous material? And what if we zinc plate and chromate zinc diecastings? How does a stripping method differentiate the zinc plating from the zinc substrate?
The last sentence of your second paragraph really says it all. There is no such thing as "homogeneous coating"; all there is, is calculating a separable percentage of regulated material according to clearly defined separation methods. Until those methods are completely spelled out as part of the RoHS code we are through the looking glass where homogeneous "means just what I choose it to mean -- neither more nor less". My opinion only, so stick with the stripping.
Ted Mooney, P.E.
finishing.com
Pine Beach, New Jersey
----
Ed. note: Please see also letter 16365, "Determining if you have hexavalent or trivalent zinc chromate coating"


If you have a question in mind which seems off topic, please Search the Site